Freelance copywriters face different challenges. One, establishing work-life balance can be a struggle, particularly for those who are used to working in a corporate setting. Two, for those who work at home, distractions are abundant. Family members, for instance, fail to recognize work hours. Plus, there's always the lure of house responsibilities.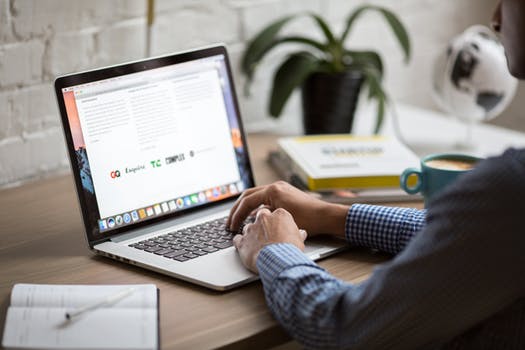 Three, it can likewise be difficult to resist a comfy bed or the TV. And four, laziness is a major reason, as well — especially in high-pressure work that leads to burnout, even for freelancers. Indeed, when a skilled professional has so much freedom in terms of where, when, and how he works, he also deals with unique obstacles in establishing consistency and ensuring productivity.
Fortunately, digital technology has come up with programs that can address such obstacles effectively. These apps are downloadable to mobile phones, tablet PCs, and computers so a copywriter who works freelance can quickly access them every time they need assistance with their bread and butter, or balancing his professional and personal lives.
Find out what the eight best apps are for freelance copywriters in the list below.
1. Todoist
This particular program does three things effectively: one, it will help you create a comprehensive to-do list so you can easily keep track of the different tasks you have to do.
Two, you can quickly add tasks as they come and include necessary information about the tasks so you can accomplish them according to requirements.
And three, the program will notify or remind you about the date and schedule for the tasks such as when to start and the deadline. With Todoist, you can make time work optimally for you, even if you have numerous responsibilities to stay on top of every day.
2. Trello
Trello is another organization app that can help you be as productive as possible. The difference with Trello is you can create different categories or cards to compartmentalize the kind of work you have to accomplish per project.
For instance, you can create folders such as For Submission, For Editing, In Progress, To Start, and New. You can move the task cards to these different folders based on what you need to do to each one of your tasks. This will allow you to prioritize tasks better.
But, that's not all, if you are working with other people on a project. Trello allows for easy collaborations. Integrate the app to your email, and every time somebody performs a task in a project you are involved in, you will get a notification so you can take appropriate action right away.
3. Thesaurus
There's no denying that copywriters usually have a robust vocabulary. However, there are times when they still need to tap into a bigger repository of words to use for the content they're writing. The Thesaurus app can make finding the meanings of unfamiliar words and synonyms so much easier.
With this app, you can write beautiful and compelling content much faster using the most appropriate words.
4. Grammarly
This app is perhaps the biggest helper for a copywriter and even an event MC who has to craft polished spiels and speeches. This makes writing flawlessly so much easier because it can catch grammatical and spelling errors as you make them.
That's not all. Grammarly also suggests the necessary shuffling of words to make sentences flow more smoothly and become more impactful.
Plus, this app has a plagiarism checker. It takes the time to scour through other content on the Internet to determine if what you're producing reads that are too similar to available articles online. And, it likewise catches overused words and gives you the chance to use alternatives to create a more engaging piece.
5. Hemingway
This is another editing app that is useful for written content creators. Like Grammarly, it identifies errors made in a piece of written content with the goal of making it as easily readable as possible. It catches superfluous words that make sentence meanings unclear.
With the Hemingway app, you can create content that is bold and clear.
6. Coschedule Headline Analyzer
According to Click Giant, headlines and titles determine whether people will read the content you have created or not. As a content creator, the headline or title is your first opportunity to create a good impression on your target readers and lock in their interest. Therefore, you must think so carefully about the headlines or titles you use.
Or, you can simply use the Coschedule Headline Analyzer app, which identifies the strong and weak points of the title you have chosen. This app studies grammar and structure, and grades readability. This will allow you to make the necessary tweaks until you get a high score, which is an indication of how powerful your headline is.
7. Evernote Scannable
This app is available to iOS users, and it's a handy program to use when you gather materials for research. This app can scan paper documents and pages from books that you can use as references for creating content.
Therefore, if you frequently visit the library or you read different kinds of material to collect useful data for content, Evernote Scannable will make data gathering a breeze. Additionally, if you need to share your resources to collaborators, you can likewise do so with ease using this app.
8. Spotify
Spotify provides you access to millions of audio files. Through this app, you can listen to music that can help you concentrate better on your job. And, if you need to relax your mind a bit and regroup, there are tunes to listen to for such purpose.
But, Spotify does not only play music. It has a selection of audiobooks, subject-centered radio shows, and podcasts as well. You can collect information from these provisions, which may be useful for the different types of content that you need to produce.
Indeed, working as a freelance copywriter is not as easy as most people think it is, but there are ways to minimize the complications that come with the job. With the helpful apps shared above, you can work as a freelance copywriter in a more organized and highly productive way.