Android is the most popular operating system in the world, with over users. The main reason for this is that most smartphone and other device manufacturers use Android as their operating system, while Apple devices use their iOS system. 
Yet, over 40% of Android users may be vulnerable to cyber-attacks while important security updates are not occurring.  As a result of this weakened security, personal data is more likely to be stolen, and users are more likely to receive spam. While Google is planning to combat the threat, it hasn't detailed how to help users whose devices are older and no longer support these security updates.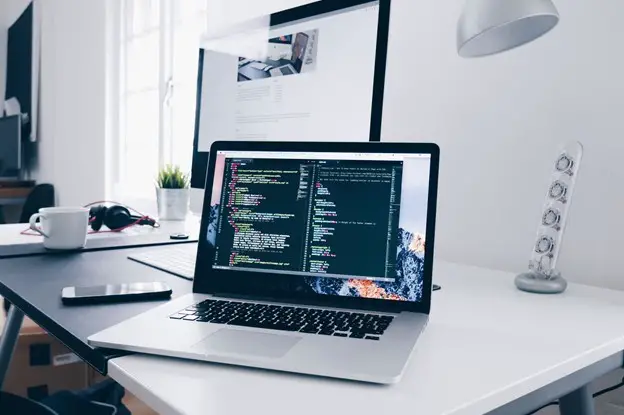 What are Security Updates Important?
As technology advances, so do the criminals, who are looking to exploit any weaknesses. Software is evolving, and such security updates are imperative for fixing bugs and any other discovered weaknesses in the system. These minor security updates help tide devices over until the more significant updates are available – and are often much faster to install and address new vulnerabilities. 
Why security updates? 
Cybercriminals today do everything they can to gain access to smartphones and tablets. You are looking for different things: from contact details to the password for your internet banking. The operating system protects your smartphone or tablet from this, but sometimes criminals find a hole. At least once a month, Google (Android) and Apple (iOS) bring out an update to close these security gaps and to prevent cybercriminals from getting a chance. 
How often should you get the security updates? 
The sooner you get the security update, the shorter your device will be unsecured. Google (Android) and Apple (iOS) bring out an update every month. However, depending on the device, how long it takes to receive it and thus install it differs. Apple devices always receive updates immediately because iOS was specially developed for Apple devices. Android manufacturers, on the other hand, often have an adapted version of the operating system on their devices. Because they have to adjust the security updates, it takes longer until the update is available. Sometimes this happens within a month, but it can also take three months. In the meantime, your device is not optimally protected. 
Until when will you receive security updates? 
The longer your smartphone or tablet receives security updates, the longer you can safely use your device. In the technical data of a product on our website you can see the date by which we expect security updates for a device. Do we only expect another year of security updates? Then you can only use your device completely safely for one year. How long you will receive updates after the introduction of the device differs depending on the manufacturer and then also depending on the product series. Android devices offer updates for at least two years, Android One devices three years, Samsung smartphones four years and Apple even gives you updates for five years.
Signs of an Infected Android
Having an infected Android isn't always as obvious as a computer.  For example, you may notice things like data usage increase. This is because malware could be running in the background without you knowing and using your data. 
Another critical thing to look out for is if your phone or apps keep crashing. While it's not always a sign you have a virus, and it could be a hardware issue with your phone, if it's occurring alongside other signs of an infected Android, chances are it's a malware issue. 
Android users with infected phones are also reporting seeing extra SMS charges. This is because viruses often send messages to premium-rate numbers. 
How to Protect Against Malware?
If your Android device is already infected, the first thing you should do is remove any questionable apps – i.e., ones you don't remember downloading. 
To prevent further infections, you should make sure Google Play Protect verifies an app before downloading it. If it's been verified, you'll see a green badge underneath the progress bar. Then install a VPN app for Android to help block intrusive ads as well as hide your IP address and location.  
Protection against sniffing apps 
Often personal data (contacts, current location etc.) are collected and transmitted without being noticed and unintentionally. In addition to the operating system itself, applications are also responsible for this. It is therefore advisable to switch off applications that are not currently being used and that are active. Bluetooth is also an interface to the "outside". Via Bluetooth, for example, files can be exchanged from cell phone to cell phone over a distance of a few meters without connecting the devices via a cable. Special Bluetooth headphones can also transmit music or phone calls wirelessly. Is Bluetooth switched on, there is an increased risk that others will unintentionally retrieve personal data from the device. Therefore, you should only switch on Bluetooth when it is actually needed. This also applies to the WLAN function. The automatic dial-in into public WLAN networks should also be deactivated here.
Have you been hacked? 
Delete apps.

Go through all the apps on your smartphone and de-install everything you no longer need

. This not only creates space, but also prevents apps that are no longer regularly patched from becoming a threat. 

Check which

permissions

your apps have in the settings. Does a certain app really need access to contacts, location services, microphone and camera? 

Antivirus programs

could potentially free your phone from the clutches of hackers.

If nothing helps,

reset your smartphone.

Important: Back up all photos, contacts and access data on a PC beforehand. Then change all passwords. 

If none of this work, you should seek

help from an expert

.