B2B e-commerce is business-to-business electronic commerce, which deals with the sale of services or goods between businesses through an online sales portal. A B2B E-commerce solution is predominantly used to improve the efficiency and effectiveness of a company's sales efforts through its active E-commerce solutions.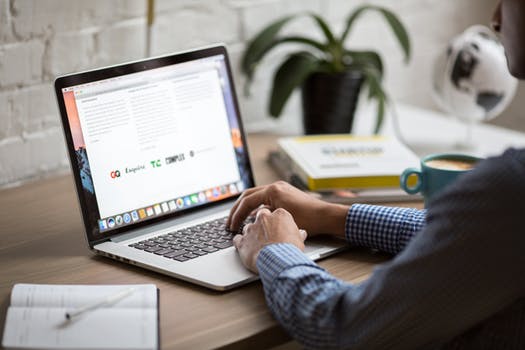 E-commerce is the future of B2B or business-to-business sales and helps the forecast to grow, which means that there is a possibility where your sales can increase by three times over the past seven years.
AGORA is a B2B e-commerce and procurement platform that quick launches  MVP projects and provides a low-code layer. The company's website is a developer of B2B E-commerce solutions based on its platform.
A B2B E-commerce is said to hold penetration rates in multiple markets that are expected to increase to 25 percent by the year 2025. This marks the beginning of a colossal growth in demand and holds a 67 percent rise in five years.
This makes AGORA B2B a viable online marketplace or online portal and the future for B2B businesses.
B2B E-Commerce Solutions provided by AGORA Platform
The B2B E-commerce solutions on the AGORA platform aim to help you save up to 70 percent of your sales managers' time by automating routines. This is achieved through MVP, which can be implemented within one to three weeks.
AGORA is a well-known B2B E-commerce Platform that provides solutions through increasing sales by creating-
1. Online B2B or B2C Marketplaces
Although B2B and B2C business models function differently with different yet similar goals, they are similar as they cater to the end-user with strategic customer service and customer experience and focuses on solving client issues.
The B2C or B2B E-commerce marketplaces based on the AGORA platform helps you drift through the online pool with ease and help you align your marketing strategy to your target audience.
Online B2B or B2C marketplaces on AGORA Platforms features the following-
It helps in the creation of MVP within one to three weeks
The platform acts as a constructor. It offers your basic marketplace the ability to grow through the addition of the necessary and significant modules
AGORA online B2B and B2C marketplace offers data normalization and web-content management
The online E-commerce marketplace offers project scaling using Django's template engine or equipping through the SPA or React JS technology
The platform helps you to launch start-ups in the banking sector- through installments loans with the marketplace sector. It also helps you regarding other specifications and complex solutions
AGORA offers product matching from various sources so to improve the quality of the business online
This E-commerce solution helps with the application of the iOS / Android mobile app
It helps the supplier's account for the integration of the marketplace into an existing online store
Online B2B and B2C marketplaces on AGORA helps your business become more visible on Search Engine pages
2. B2B portals or B2B Online Stores
The B2B portals or B2B online stores based on the AGORA platform offers the following features for its consumers-
The B2B portals or online stores can replace the back office with an automatic online self-service system for all its encompasses B2B clients
It helps with the smooth transactions relating to Personal Accounts
It offers multiple buyers with their security options, roles, and accesses and builds a stings consumer base
The B2B portal(s) solution by the AGORO platform helps to digitize through online catalogs and helps manage complex products
This solution provides consumers with personalized terms, conditions, and offers to establish better business relationships
B2B online stores provide online ordering options with invoice tracking and quote
The platform helps to design, test, and build iOS or Android mobile app
This E-commerce solution offers integration with ERP, SAP, ORACLE, etc
The online portal solution offers the ability to the connect online document management or payment system on the portal without any issues
3. Electronic trading platforms (ETP) and SRM on AGORA Platform
ETP or Electronic trading platforms solution based on the AGORA platform provides its end-users the following-
The ETP and SRM B2B E-commerce solution offers personal ETP for large corporations for flexibility
It helps consumers purchase a product by the bidding model
The solution helps you simply connecting and synchronize through ERP integration
The platform offers a ready-to-run ETP and SRM solution, but with the possibility of revision and implementation of additional business modules to create better opportunities
It offers Requests for information (RFI) to meet a company's needs and solve unique problems
The solution offers a Request for quotation (RFQ) which leads to negotiation for a reasonable yet satisfying pricing
The Request for bid (RFB) solution helps the buyer get a better understanding of the product
The Request for proposal (RFP) solution helps the buyer to convey the intention behind the proposal and keep an open process
Additionally, this solution helps you order the development and implementation of the SRM module- procurement automation and move about with ease
4. Other E-commerce Systems
AGORO Platforms offers other E-Commerce systems besides B2B commerce solutions to the end-user, however, it depends on the specifics of the particular business.
Why Choose AGORA for B2B E-commerce Solutions?
Here are a few reasons as to why AGORA Platform plays the role of a significant B2B E-Commerce Solution provider-
AGORA Platform offers a ready-to-run solution, but with the possibility of additional business modules implementation for better opportunities
The platform offers ready-to-use modules that offer more than 200 options, including ERP integration, payment systems, logistics platforms, and more
AGORA B2B E-commerce solutions provide convenient payment options for development and implementation through systems like SaaS subscription or In-House, however at each capability
The platform offers an API or Application programming interface that provides improved connectivity, consumer experience, and conversion and sales
The platform holds the possibility to improve your online platform, including changing the front-end part of the online system
It also offers a quick start on the MVP model to helps consumers gain an understanding of the end-user's interest
Finally, the AGORA Platform helps you with both a desktop version and iOS or Android mobile apps to make digitalization a better platform for online business
Conclusion
Business-to-business or B2B is a transaction that occurs between businesses that involve two or more parties.
The AGORO business-to-business (B2B) E-commerce solutions provide the right things to the customers while also tailoring their experience.
AGORO'S website is a developer of B2B E-commerce solutions based on its platform and offers three significant solutions that make your online transaction simpler, easier, and digital-friendly.