Some genres and gaming fields were not able to survive but were excellent at their time. When Panasonic launched 3Do, they had high expectations of taking gaming by storm. It will be the new way of gaming. This was true; 3Do was such a powerful machine that you could run CDs in the multimedia center. 
3Do, back in those days, had powerful interactive multiplayer technology. 3Do was no less than a revolution. It changed how people used to play games at that time. We surely know that if it had been able to survive, it might be a big thing now. 
The only thing that led to the downfall of the 3Do was the high prices. Gaming was not that big a field then, and giving a huge chunk of money for gaming stuff was similar to deliberately burning holes in your pocket. This was one of the reasons why 3Do could not grow any further.
But if this history interests you and you are ready to put in some money to try this, we have a list of the best 3Do games.
These games give a whole different level of experience while playing. The list has a variety of 3Do games, and you will be enthralled by such great fun and devices.
List Of Best 3Do Games – Our Top Pick👌👌
1. Zhadnosts: The People's Party
If you are interested in politics and like to indulge in mind games, then you should try this. Initially, you might find this a bit eerie, but it is not that dangerous.
Zhadnosts is about a country Bizzarnia. It is a small communist nation. Few contestants have to fight for their freedom to escape from this game.
There are several things you need to do to win. For example, you have to indulge in mini-games and puzzles. These games are named propaganda and eye spy. You need to give your opponents some tough times to win the game by recruiting them to a more challenging game.
2. Road Rash
Racing games are almost everyone's favorite. They are generally competitive and exciting. You should try this one in 3Do. It is a simple game but will keep you hooked for a long time.
I loved Road Rash. This one was the best among all the options available for the racing game in 3Do. The graphics were crystal clear, which was not expected in a fast-moving game in 3Do.
In the game, you have to win the bike race. But you will be too naive to think that speed is the only way through which you can win a race.
There are a lot of other ways too. In the bike race, you have to beat your opponents with the bat to stop racing. Every time you hit your opponent, you will get points. You can use these points to purchase better bikes and upgraded versions of weapons.
3. Theme park
The Theme Park is a very bright-colored game. I like this one. Suppose you love managing things, creating a place of your own, making money, and administering the work, then you will find this game interesting. As the name suggests, the theme park creates an exciting and attractive theme park.
You have to create the theme park from zero. You will get some essential resources; from then, you must keep attracting customers.
You have to put on those things that will earn you money that you can use as a source to build a great theme park. You will get a lot of options to select from. This is an excellent game if you want a chill and fun break.
4. PGA Tour 96
PGA Tour 96 is for golf lovers. The game has exciting features that make the whole gameplay pretty fun. The graphics are a genius work and give a real-life feeling while playing.
You will get immersed in what high-quality visuals it has. Though golf is a slow game, you will find it interesting here. You can compete and select different modes as you wish.
You can view your shots from different angles and compare them. There are several features that you can use to improve your shots. The game will keep you hooked; how easy it might sound is challenging.
5. John Madden Football
This was a charmer for the fans of American football players. No doubt, 3Do had some high dignity when it came to sports.
It gave some excellent performances, and John Madden Football has been one of the shining names on the list. It was one of the games that got pretty famous in 3Do and attracted many gamers' attention.
John Madden Football 3DO Broncos vs Raiders
This game had a lot of fans because of how similar it was to the original NFL. Well, there were a lot of features to create your team by taking your favorites and all. The game had some real NFL stars that were highly popular.
The graphics were pretty immersive and realistic. If you are a sports gaming fan, we believe you should try this one. you will be thrilled by this game's challenging yet fun experience.
6. FIFA International Soccer
Any kind of gaming is incomplete if there is no discussion of soccer. Soccer was a huge source of attraction for gamers. We know how even today, gamers are crazy about FIFA on PS4. As told, 3Do was pretty much doing great when it came to sports.
To keep the gamers hooked, the game was developed to have an isometric view on the ball, almost giving the same view as on TV.
It got popular because come on, no one hates soccer. It's a fun game, and its graphics were also excellent. They had great visuals that would keep the player on their toes. We can say that this was one of the people's favorite games using 3Do.
7. Starfighter
We know there are tons of games that are based on shooting. But Starfighter is some genre you will never get bored of.
Plus, you should experience how different it feels in 3Do. You might feel it can be the same boring shooting game, but it is not; we can bet that you will enjoy your time playing this game.
Well talking about the gameplay, it is pretty simple. You will be controlling a predator MKIV through which you can take up atmospheric and space flights. While sitting on the ship, you must protect yourself while shooting all the bad guys.
You should make sure not to miss a shot. The difficulty level keeps increasing as you advance in the game. One of the things that you will enjoy is the visuals. You get a 3Do space looks different from what you see while playing normal games.
8. Way of the warrior
Way of the Warrior is a fighting game. One of the game's highlights is the realistic fighting moves. You will feel like you are transformed into a Bruce Lee movie and are fighting to save your life.
Again the graphics are next level. One thing to note is don't group it with regular fighting games. It feels different in 3Do, and you will like how the whole game goes.
You can put your pictures as fighters to give it a more realistic feeling. Firstly it was the developer's relative's picture, but later it was changed to cater to more attraction from the gamers.
You can also play multiplayer mode with your friends and have a battle. Your picture of the fighter might motivate you to fight for your life. This is one of the well-designed games when it comes to 3Do.
You may like to read our guide on the 11 Best
Boxing Apps
For Boxing and Punching Bag Training.
9. Cannon Fodder
Now, Cannon Fodder is again a shooting game but with a twist. It is in the jungle, and you have to check on it. It is an excellent game if you want some break from your work.
Usually, these games were played on 3Do for their graphics. Graphics and visuals were the support that made these games different from others. Otherwise, the gameplay was almost similar.
Cannon Fodder 3DO Gameplay
Here you will get an army over which you will have complete command. Now, this is a time when you can flex your leadership skills. Your army will follow you, and you have to make decisions accordingly. You should remember that your army is pretty fragile, so you must ensure you don't get shot a lot of times.
With the help of your weapons, you and your army have to ensure that your troops are safe from the war. After you have completed your mission, your army gets promoted. It is a fun game if you want to play for a few minutes for refreshment. 
10. Icebreaker
Icebreaker is something new on the 3do games list, and you will enjoy this silly yet fun game. Personally, it kept me going for a long time.
It is pretty colorful, and the graphics are good. The game is simple, but it can get tricky at some points. It would help if you were attentive, watching that you can survive.
So in the game, you will be a white pyramid, or we can say you will be controlling a white pyramid. Through this, you have to burst into other pyramids to win. The more pyramids you explode, the more points you collect.
We know you might think this is child's play and what is so tricky about it. Well, the other pyramids can destroy you too. One wrong move and your hard work to come further in the game will become vain.
11. The Incredible Machine
Incredible Machines were one of the great puzzle games of 3Do. Though puzzle solving was not a forte of 3Do, This game did pretty well.
It is an indulging game; once you start, you will only put it back when you are done. It keeps you hooked and is challenging too. You might even give some frustrations, but chill. The game is fun.
This game will be a test of your intellect. You have to assemble 2-D machines in such a way that it helps in achieving your missions.
You will have some missions at every stage, and to reach those, you need to accomplish the missions. It can be as easy as throwing the ball or jumping to another platform. You have to use your common sense to find solutions to the puzzles.
12. Advanced D&D: Slayer
Advanced D&D: Slayer is a dungeon crawler game. The game's graphics are amazing and give an ancient and war-like vibe. This is one of the games that you can play for long hours without getting bored.
One of the things about 3Do is that you do not get many options and things to select from, but this one is a fair deal. You will enjoy your time killing demons and dragons.
There is always at least one game that is about dragons. This one is not advanced like the one you play in PlayStations, but we can say that it is not dull too.
You need to kill the dragons and earn points. One of the great thighs about the game is that you can customize your character. There are default characters too, but you can choose a personalized option if you want to add some extra weapons.
13. Lost Files of Sherlock Holmes: The Case of the Serrated Scalpel
Lost files of Sherlock Holmes was the game I was always excited about. If you are a Sherlock Holmes fan like me and want to channel out that detective, give this one a try.
The Lost Files of Sherlock Holmes (3DO) - Opening & Gameplay
It is a really good game, and the storytelling is pretty impressive. The whole storyline is so suspenseful that it will keep you hooked for a long time. This is one of the best games I came across in 3Do.
Regarding suspense games, graphics and the soundtrack matter greatly because they create the whole vibe and make the game more interesting.
Well, the graphics and the track are a gem of this game. There is authentic character storytelling through 3Do-supported FMV clips. 
14. Blade force
Blade Force is a sci-fi game. Well, it is pretty appreciative that there were many good sci-fi games around '95.
Suppose you like playing sci-fi 3Do games. Give this one a chance. We are not claiming that it will be the best sci-fi game you will come across, but for that time, it is excellent.
Additionally, it is pretty interesting. It was one of the games of 3Do with good gameplay. You will not get bored at any point in time.
Now the game's story is that the city of Megagrid has come under the rule of the Pitt criminal family. To succeed, you must destroy the city by shooting its men, destroying the facilities, and blasting their homes. This does not sound heroic, but this is how the game goes on.
15. Total Eclipse
If you like space 3Do games, then you will love this one. It is a space war game. Total Eclipse is one of the games that shines great in 3Do. You will love everything about the game.
It is so immersive and realistic. It is an exciting game that is simple yet challenging. Personally, it was an action game that I enjoyed. You need to save yourself and make sure you kill the enemies.
So the story of the game is that Drak-Sai is a powerful alien race that wants to vanish humanity by destroying the sun, which is the source of life.
You need to save the earth and humankind by stopping their operations. You need to shoot them and kill them. The game's highlight is the colorful planets and the whole space set. You will come across some amusing creatures.
16. Psychic Detective
Psychic Detective is another detective game on the list, and this is one of the best 3Do games I came across. It is so interesting, and you will be excited to find out what will happen next throughout the game.
The storyline is so gripping that while playing, you will have this desperate urge to know about the game's suspense.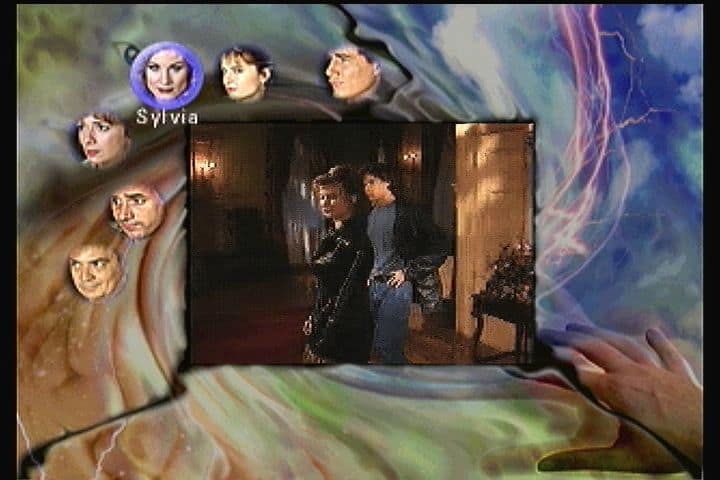 The player plays the main character, psychic Eric Fox, a detective in the game. You must solve a case after a beautiful woman hires you to investigate her father's death.
One of the game's highlights was how realistic it was because of the grand narrative due to 3Do. You have to look into the things that will give you details about their origin—collecting clues and connecting the dots you have to solve the case.
17. The Horde
This one is about management and planning. If you have good survival skills and you have got planning skills, then you are going to do great in this game.
The Horde is an exciting game and will keep you hooked for a long time. You must plan strategically to save the crops and the people around you. It's your time to be a virtual hero.
So the player plays as the main character who needs to design his farm in such a way to keep the goblins from horde away. The enemies are planning on destroying the crops and eating the children.
You must save them by creating a farm that slows down the enemies. Once the war, the game turns into a hack and slash setup. You must kill the monsters as fast as possible to save your crops and people.
18. Foes of Ali
We have all heard about the great Mohammad Ali and his inspiring story. Foes of Ali is a boxing game, so if you love throwing some punches and kicking, then try this game.
It has many features, and 3Do boxing differs from what you usually play. The game is challenging, but you will love the difficulty, as that is something that makes the game interesting.
Foes of Ali 3DO Gameplay, EA Sports
There are various functions that you can try. Mohammad Ali was one of the greatest boxers of his time, and you have to help him defend his title.
The opponents in the game are his real-life opponents. The controls of the game are smooth and fast. You will like the moves and the visuals are the chef's kiss.
19. Killing Time
This game is a whole package, from the background to the gameplay. Everything about this game is superior. If you like playing ghost hunting types of games, give this one a try.
Killing Time stands out from the other 3Do games because of its simple yet interesting gameplay. You will love the storyline and the suspense that keep you moving further in the game.
The highlight of the game has to be the graphics and the soundtrack. The visuals are so scary and eerie that they will still haunt you this time.
The game visuals were way ahead of their time. You need to search for the powerful ghosts and demons and end them. 3Do adds so much effect to this game; the bright colors and the powerful weapons shine out.
20. Alone in the dark
Alone in the Dark will blow you up if you are a horror maniac, just like me. If you like the thrilling and suspenseful storyline, check this out solely on your own.
You must always be alert as you can be an attacker from anywhere, any place. The game is one of its kind and the best in the horror genre you will find in 3Do. This game can haunt you until now and is enough to tell you about the game's design.
So you as a player, can choose a character out of Edward Carnby or Emily Hartwood. To your horror, you are stuck in a haunted villa with paranormal activities going inside it. Now you must pass all these haunted housemates and find your way out of the mansion.
The graphics are legit amazing, but this is not good for horror 3Do games as they can almost give a near-death experience. We suggest sitting on your chairs tightly as you might face many jump scares.
21. Lemmings
If you are tired of being a human, why not try some new creature? Well, I know it does not make sense, but Lemmings is a game you can play by being an anthropogenic creature.
The game is for people who love intellectual and puzzle-solving 3Do games. Even for this time, it has some great confusing puzzles. We know there are tons of puzzle-solving games, but we suggest giving this a try because everything is different in 3Do.
Now you will be an adorable lemming which is a cute Australian rodent. Your army of lemmings will accompany you. You have to solve the puzzle to keep moving further in the game. I liked the puzzles as they kept me playing the game for a long time. For a nice break or some refreshment, this is a great game.
21. Gex
Gex was one of the most enjoyed and loved 3Do games. It was the prized possession game because it had some new features and made it different from the other 3Do game. When it came to the creativity of the puzzles, the game was at its peak.
It was so indulging and immersive that you could easily get addicted to its gameplay. The gameplay was simple: you had to solve puzzles and fight with enemies to save yourself, but the puzzles were challenging.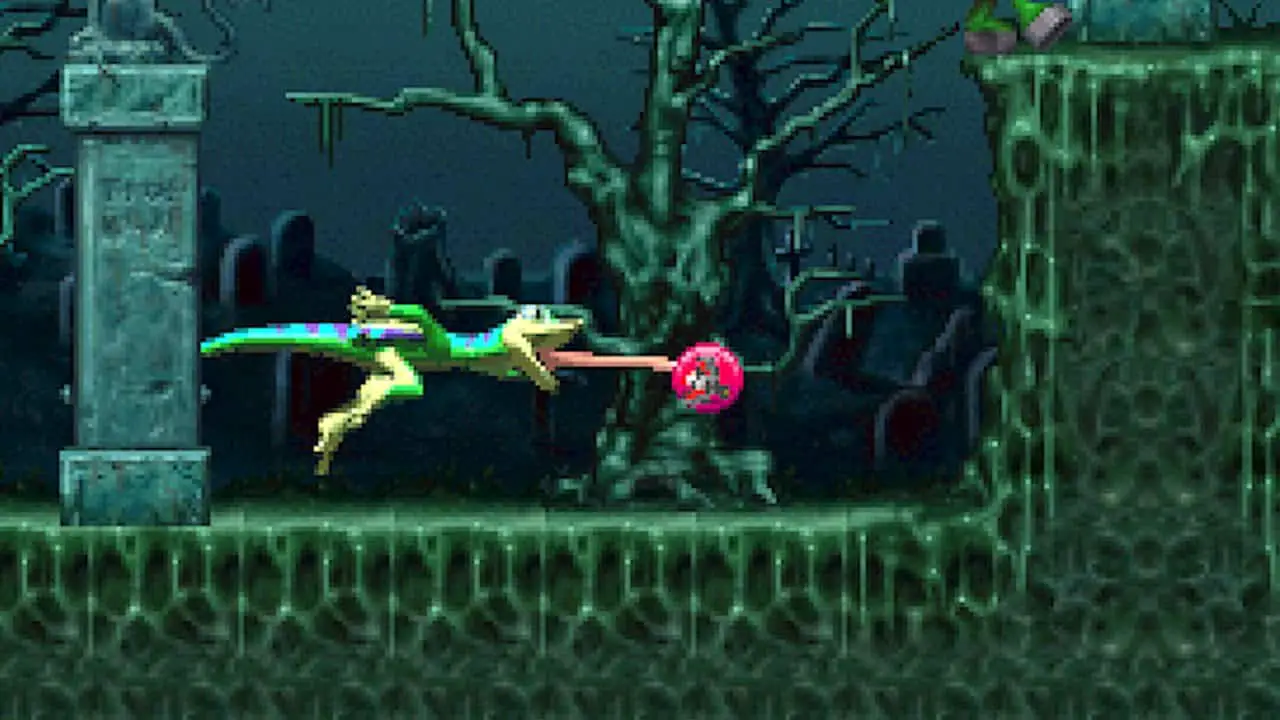 In Gex, the player is a giant intelligent gecko who has to overcome the obstacles thrown in his path. To complete the game, you must go through 6 different worlds named kung fu or graveyard.
Every new world comes with new power and abilities. But one of the highlighted abilities of the gecko was to crawl vertically on the surface and spit from his mouth.
This game was a hero of 3Do world, but there was one thing that the game lacked: graphics. But we can assume it was pretty much good work then.
22. Battle Sport
Battle Sport is another one of the best 3Do games on the list. But I guess this one is quite different from the others. This was loved by the 3Do owners and was one of the most played games on 3Do.
It has an interesting background and features. You can choose different armors, and the game's vibe will keep you excited.
It is an exciting first-person shooter with multiplayer mode. You can enjoy it with your friends and participate in the battle with enemies. One of the things that were appreciated about this game was its colorful background.
You will see great graphics, and the soundtrack is engaging too. The visuals were the life of this game. You will be controlling a battleship and shooting your enemies through it.
You have to manage not to get hurt by their target. Once you try this game, you will find it engaging and fun.
23. Panzer General – 3do interactive multiplayer games
Panzer General is all about the wars in WWII. This game has some excellent features and is one of the classics from the 3Do. It is a war game but with exciting challenges and puzzles to solve.
It is quite an engaging game, and the gameplay is awesome too. If you are a war and army game fan, you should try this pout.
The game has 38 scenarios, which are legit original scenarios from world war II. You have to overcome challenges along with your army. In each scenario, you have to accomplish the mission or objectives that will be given, such as destroying the enemy's camp or capturing a particular area.
24. D
D is a piece of art but a horror, eerie and dangerous one. If you want to play this game, play it on your own because it might keep you up at night.
The game will keep you in awe of how the censor passed such a ruthless game, but it has some interesting stories. The graphics and sounds will haunt you in your dreams. It is strange how people were so creative with gaming at that time.

In the game, the player will be the main character, Laura Harris, whose father went on a killing spree in the hospital. She inspects the whole hospital to find her father and save him.
But the journey is not easy as the hospitals turn into a medieval castle as soon as Laura steps in. My only advice for this game is the best of luck.
✅FAQ
What are some of the best 3do games?
A home video game console created by the 3Do Company is the 3DO Interactive Multiplayer, 3DO System, or just 3DO. Some of the renowned 3do games are Need for speed, star control 2, return fire, road rash, wing commander, Wolfenstein 3d, space hulk vengeance, super street fighter, cannon fodder, Lucienne's chest, crash and burn, killing time, etc. 
Why did 3Do fail?
The 3DO Interactive Multiplayer, the company's leading video game console, was a commercial failure; therefore, 3DO left the hardware industry and switched to developing video games for other companies.
It filed into bankruptcy in 2003 due to poor game sales and never returned. 
How many games does Panasonic 3do have? 
3Do hustled to make its mark during most of its active life, but Panasonic still made games for active users. Panasonic 3do has more than 200 games.
A successor Panasonic M2 was lined for release, but due to poor sales and no profit margin, the launch was canceled. 
When was the 3Do discontinued?
The M2 technology was finally sold off with the final termination of all internal hardware development at the end of 1996, marking the end of the 3DO system.
In 2003 the company went bankrupt, closing all its operations. 3do games are still available to play, but no new updates or versions are available. 
Is the 3Do region locked?
Both the 3DO Interactive Multiplayer and the Philips CD-i are region-free. However, Japanese 3DO devices contain a kanji font in ROM since some games require it. When these games can't find the font, they may lock up or become unplayable. 
Who bought 3Do?
Ziggurat Interactive, a contemporary and vintage publisher, has purchased the 3DO Game Company library from Prism Entertainment. More than 30 publications, including Captain Quazar, Killing Time, and Avenging Angel, are now entirely owned by Ziggurat. 
Conclusion on 3do games list
3Do is a history in the gaming world. But who does not like a bit of exploration? You might end up liking it.
So if you can get your hands on a 3Do machine or are ready to spend money on this gaming collectible, then you must try these 3Do games. You might end up making your money worth it. We hope that you found this article helpful.