Whether you are an amateur coder trying to build your skills or a professional with years of experience, the need for Code Editor is always there. Code Editor is an app that lets you write code without any formatting error or loss in the source. Needless to say, we have a ton of Code Editors for Mac and in this segment let us check out some of the best Code Editors for Mac,
Best Code Editors for Mac users
Sublime Text
If you are graduating from Notepad and prefer a code editor that is simple to use than the Sublime Text is likely to fit the bill. It comes equipped with syntax detection algorithms, Goto Anything, Multiple Selections, Command Pallete and other useful features. The distraction free writing is super useful as it lets you code without any distractions. The Sublime Text is offered in trial version and one needs to buy the license for the full version.
TextMate
TextMate is a Mac-based coding editor that is particularly useful for coding in bulk. The Syntax highlighting feature works flawlessly and the autocomplete will add missing syntax as and when the need arises. TextMate is a formidable choice, especially if you want to minimize the errors and manage your code in a much better way.
Textastic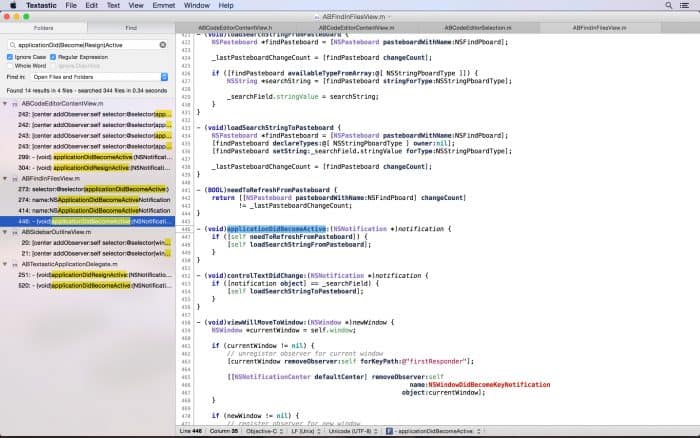 Texttastic is one of the slightly advanced Mac based code editors. It offers extremely useful features like Auto Completion and is deeply integrated with the iCloud. Another useful bit is that Textastic lets you sync the code across different Mac devices. For instance, you can continue coding on your iMac in office right from the spot where you left it on your personal MacBook. The UI is also pretty intuitive and the code editor is fast without any lags.
BBEdit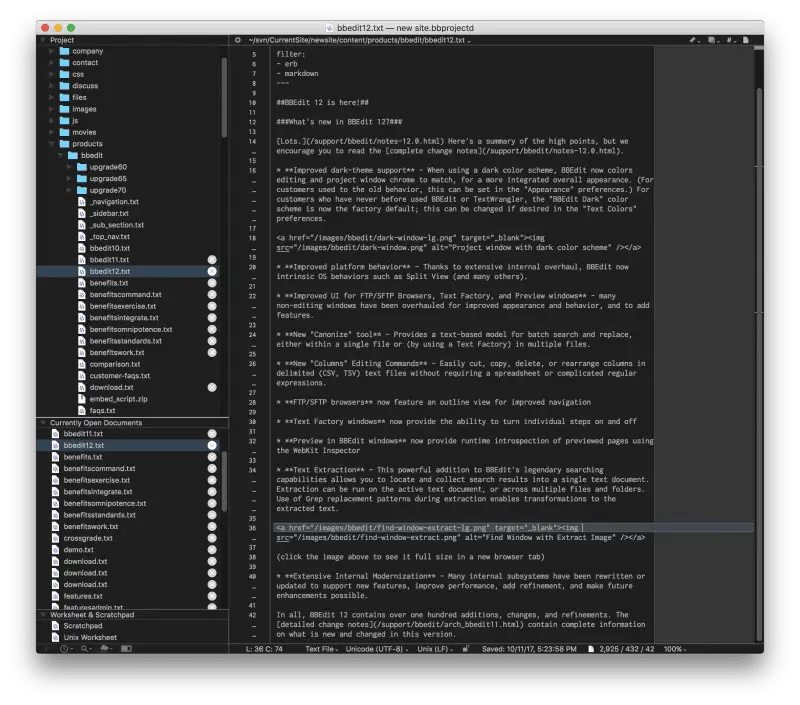 BBEdit is yet another useful code editor that kind of improvises on Sublime Text. The BBEdit offers a comprehensive set of HTML coding options that allow you to manipulate web pages within the app. Uploading to the server is also taken care of the FTP and SFTP support. So if you are into HTML coding the BBEdit is one of the best options out there.
Brackets

Brackets is powered by Adobe and it aims at serving the coders who write a lot of code. The Syntax errors and the missing Syntax is taken care of by the app. The best part is that it comes with a Live HTML Development feature that shows the output of the code on a real-time basis. And rest assured that Adobe will take care of timely updates and fixes for the Brackets code editor app.
Netbeans
Netbeans development environment is a Java-based IDE that allows you to build applications. This application falls into the category of HTML editors and works inline with the other web editors. This app is specifically useful if you write code Java and web pages. As a side note, I would like to mention that this app is also useful for folks who are working in larger development environments.