Cryptocurrency is now the new gold in the market. And that's not some kind of exaggeration. Millions of people are now investing their money into cryptocurrency, and popular ones like BitCoin and Ethereum has proven this claim of been the new gold.
Best Cryptocurrency Tips
From the many cryptocurrencies recommended by experts and investors in the market, we have been able to come up with the top cryptocurrency tips. The tips in cryptocurrency are listed below:
1.Bitcoin
Bitcoin has taken the top position on our tip and it will still be the best in the digital currency. All coins are converted to Bitcoins and it looks like the leading coin. Most of the top companies and country of the world like Russia already confirmed it as a legal tender. That is why bitcoin occupy the top spot on our digital currency list.
2.Ripple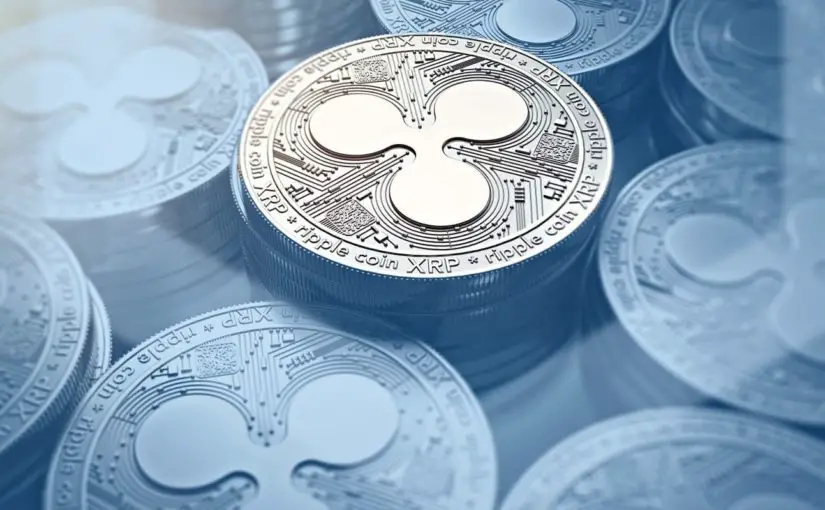 Ripple is another digital currency that is different from Bitcoin. Bitcoin is decentralized, Ripple has a central organization. This makes decisions within the network faster than that of bitcoin. Ripple has, for example, received the confidence of a number of (large) banks in that's why most investors think this is a digital currency created by banks. Ripple act as a bridge between the different currencies (physical or digital), countries and banks. Because transactions are done faster, on the Ripple network, at little cost as possible. A lot of banks will definitely benefit Ripple.
3.Litecoin
Litecoin can view as the little brother to Bitcoin or silver compared to bitcoin. The same problem bitcoin is trying to solve is what Litecoin is trying to solve also, but there are still few differences between the two digital currency. This is in the transaction speed. Litecoin has adopted the protocol, which allows the speedy transaction. You can handle payment with this coin faster and cheaper than Bitcoin.
4.Dash
Dash is another cryptocurrency created based on Bitcoin technology. The Dash was developed for performing fast semi-anonymous transactions, by the users. About 10% of all transaction fees are used for the development of this digital currency. The development is not from voluntary donations.
5.IOTA
IOTA is a digital currency for IOT (Internet of Things), hereby allowing microtransactions. These microtransactions are done by devices connected to the internet or companies. The network is different from those Bitcoin runs on. IOTA creates a protocol, for safe, free and faster transactions. This allows your refrigerator to communicate with Heineken in a fast and inexpensive way (this is when your refrigerator detects a low beer stock). We think there is a future here.
6.Monero
Monero another good digital currency built on blockchain technology, but with different orientation from Bitcoin. It is a crypto coin with which payments can actually be made, but it differs from Bitcoin. You can use it to make payment but its different from Bitcoin. Monero is completely anonymous: different technologies are applied to make this happen. This is because your transaction can't be tracked. Monero is for everyone can be used by everyone and you don't need some high end computer to use it. Transactions are faster reducing the transaction fee. Monero technology offers it advantage over the big brother Bitcoin.
7.NEM
NEM is an abbreviation for 'New Economy Movement'. This coin is developed with a unique blockchain with new features. Miners use powerful computers to solve maths in exchange for the cryptocurrency, this is becoming difficult and need good money. NEM don't use complex math, they information are rewarded. They depend on you based on your XEM in the network. This procedure is termed PoI (Proof of Importance). That is why expensive device are not needed to confirm of transactions.
8.Waves
Waves develop their own blockchain. This allows you to convert fiat money into Waves tokens. These tokens are the value that can be converted to other currency. The big advantage is the user convenience and speed. Moreover, there is another important advantage. Waves uses fiat makes use of gateways, allowing authorized central parties to convert traditional currencies to Waves tokens in no time. This is why the currency can be easily regulated because the cash flow is supervised.
9.Decred
Decred (DCR) is a digital currency that the Windows, Linux & Mac OSX payment platform use. This coin is developed on blockchain technology, and different from that of bitcoin. The Bitcoins are mined on PoW, Decred make use of both PoW & PoS. The advantage of the combination (PoW & PoS) is that both wealthy minors and ordinary consumers can win a small fee. The holders of DCR have more control (than a miner) on decisions made within the network.
10.Ethos
Ethos is planning to launch a universal crypto wallet. They want to be different via their user-friendly wallet, were complete novice can step into the cryptocurrency world. You will be able to spread your risks. The good part about the digital currency is the strong community behind it, which s constantly giving a rating of the cryptocurrency. The price and value of the coin are constantly predicted on money that can be earned.
Invest in the top crypto coins of 2018?
You can invest in these coins and this is not as difficult as you think it is. You can follow the step by step method of buying of coins on a different exchange. You are of course investing or returns, but it can also be different! You can also anticipate a fall in the price. We wish you the best in your various digital currency investments in 2018 and the wisdom needed in trading with these wonderful coins. Make use of our cryptocurrency tips and sign up. In conclusion, Make sure you do this with money that you can discount!