"Life is not a game. Obey the rules, win the game; disobey the rule, lose it!" but you don't want your life to be boring and monotonous. So let us live those moments of adventure with the help of some of the best interactive story games. 
There is no way I can try new games with bad storylines and let's be honest one can play the game with visually stunning graphics and gameplay but can only enjoy it if it has the best interactive storyline. These are the conditions required to make it our list of best Interactive story games
You should be informed that many top-notch games with graphics worth swooning over were flopped because of crappy storylines. And Duke Nukem Forever, which literally takes forever, and Marvel vs Capcom are one examples of such games that as an avid gamer you may have heard of its going down the best game list.
Best Interactive Story Games – Our Top Pick 👌
Let's start the adventure of making our lives and our lazy time more fun with not only graphics games worth gushing about but also intuitive story plots.
1. Detroit: Become Human
If you are interested in making choices on behalf of your characters then in Detroit: Become Human (Find on Steam Store) you can do that. The storyline is all about 3 android protagonists whose decisions are your decisions.
All through episodes you and android together make decisions that can impend his life, death, and major crisis that may occur. The best thing about Detroit: interactive games is that you are the one deciding the storyline and if you are not with the path you selected then they have a redo option so you can choose another path this time.
It is not common to see games with a redo option and if they do then it is more than predictable that you have to buy gems.
The above-mentioned feature alone makes Detroit on our list. You can either on PlayStation or your PC through epic game stores so unarguably it is one of the best interacting games with the option to select and mend storyline as per your mood.
2. Dreamfall chapters
A game on technological fantasy screams interactive story and lucky you Dreamfall Chapters (Find out on Steam Store) is one such interactive game that can be clarified as the best. You can say that it somewhat reminisces users of Detroit but, both of them are polar opposite.
Dreamfall chapters game is one of the best interactive games whose storyline follows different androids who are wandering to find the secrets of the environment. It is a perfect blend of puzzle, mystery, and adventure, and add a little investigation into it.
Dreamfall Chapters - Full Trailer
In this interactive game, users and android go on the Earth expedition trying to solve the mysteries of the said planet, there will be points where users have to make certain choices in the chapters, keeping in mind their consequences.
Originally optimized for PC, is also adopted by Xbox One and PS4 so that you can not only have fun on PC as well as on Xbox One and PS4. The franchise has 2 more installments, The Longest Journey and Dreamfall: The Longest Journey, and the name is its 3 installments.
It may not be packed with fists flying, blood and combat but it is for the crowd who want to have characters' rein in their hands.
3. Firewatch
Squeals! We got the perfect match for interactive games therefore Firewatch (Find out on Steam Store) has secured its place in the list of best interactive games.
Well if your going to ask me Firewatch has bombs exploding, combats, flying kicks, then my answer to you will be no, it does not have such things. Rather than blood, it connects you with the protagonist, fire lookout, as the name suggests.
Firewatch - August 2014 Reveal Trailer
The story plot is about a fire lookout, Henry working in Shoshone national forest where you as a user can help make decisions. The story is based in 1989 when Henry follows his passion for nature and goes on a long expenditure to know what the mystery is all about.
Well, half the story is his interactions with his seniors over his all-time favorite developers' gadget, the walkie-talkie. It is how you put your two cents into making relationships with your high-class acquaintances.
If you are a PC player or rather use any of these: Playstation 4, Switch, and Xbox one then you can have one of the calming adventurous interactive story games.
4. Life is Strange
Well apart from the reality of the title, Life is Strange (Find out on Steam Store), it is one of the coolest interactive story games that you can use to keep your mind off reality or can make life-pending decisions by getting inspired by the game.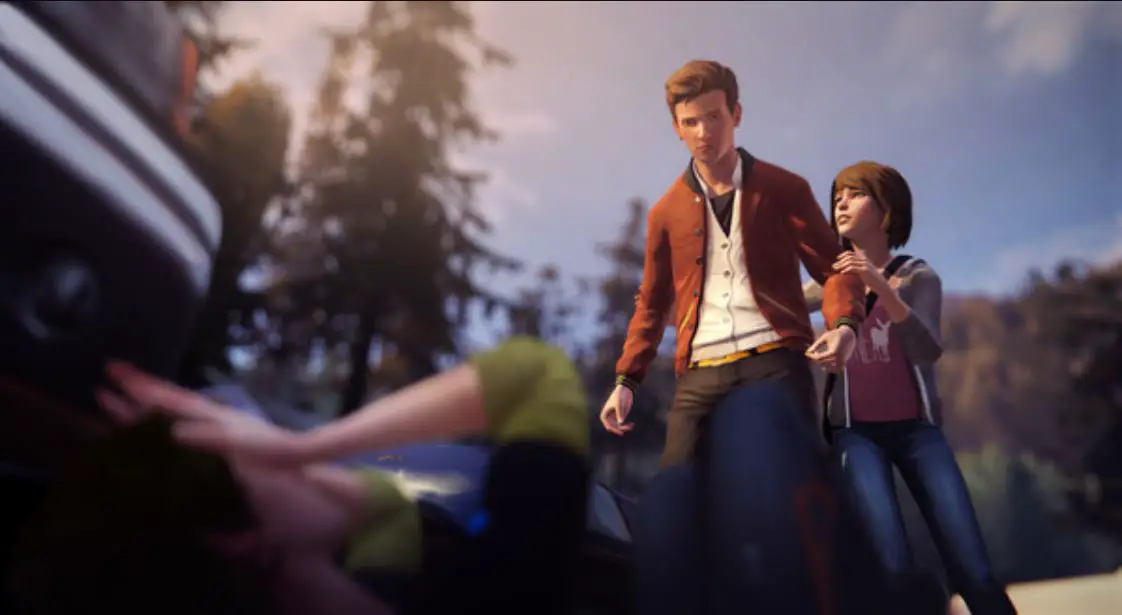 It all choices and options of how various characters are going to contact each other with the user's help. It is your decision how to approach the character in the game, and how to attain certain things.
It is available to be played on Playstation 4, Xbox obe, iOs, android, and Steam, a salient point is that you will get a free first episode on Steam and you can make the full season yours by taking $19.99 out of your wallet.
If you are an Android user or an iOS user then you can have the free version of its previous installment, Life is Strange: Before the storm, it is also available on Steam,  PS4, and Xbox One. It has one more installment in the series, Life is Strange 2 on Xbox One, PS4, and PC.
5. Tacoma
Finally, we have some mysterious backed thriller interactive game, Tacoma where we being detectives try to find out the kidnapped crew from the space station. The storyline is set in the near future and in a dystopian world.
The story follows 2088 year. It is for the crowd who wants a perfect balance of reality and the digital world, meaning its AR overlay allows users to play and learn all the aspects of characters including their movements.
It has somewhat good visualization effects and the storyline is amended on your choices so you can create the story according to what you want the story to be.
It gives realistic experiences as we can unveil and examine the plot of the story, its scenes and can continue the story. It is available on Steam, Xbox One and Play station 4 and is waiting to be yours so give one of the A-listed games in the list of Interactive story games a chance.
You may like to read our guide on 15 Best
Pool Table Games
With Stunning Graphics.
6. The Witcher 3: Wild Hunt
I am pretty sure that you are getting the gruesome fight vibes just from the name, The Witcher 3: Wild Hunt. If you are one of those who love action thriller games and an avid reader and enthusiast of the series of a fantasy novels, The witcher then the game is a must-have in your gaming collection. 
The game gives you a dark mysterious aura that will boost your adrenaline rushes to fight a large army of foes and make life-altering decisions just like Geralt of Rivia, better known as Butcher of Blaviken or White Wolf. 
Making the decision about someone's life, whether they will live or die needs a whole lot of contemplative views so if you can handle the pressure, this interactive story game is yours.
The Witcher 3: Wild Hunt 2015 released is all set to be played on Xbox One, Switch, PC, and Play Station 4.
7. Oxenfree
Well, again it is one of the instances where you as a user have to find the mystery of the land and check out the perimeter with help of your groups of friends.
Personally speaking, I  wouldn't like my main characters to die so OxebFree is one such interactive game where there are no cutscenes, so yup, it is guaranteed that there is no chance of characters dying at any point in the game.
Dialogues are set with the gameplay and you can decide how your game will end as your decisions alter the entire game. The game can end with many possibilities so choose wisely options.
Oxenfree can be classified as one of the blood-free interactive story games whose storyline is directly proportional to the users' decision.  It has a wide range of accessibility as you can play it on android and iOS games, play station 4, Xbox One, and also on Nintendo Switch.
8. Sorcery!
Sorcery is something out of the world and then mash game and magic together and boom! You get the game Sorcery. The Sorcery developer was making sure that their players will never get bored as the franchise has a total of 4 games.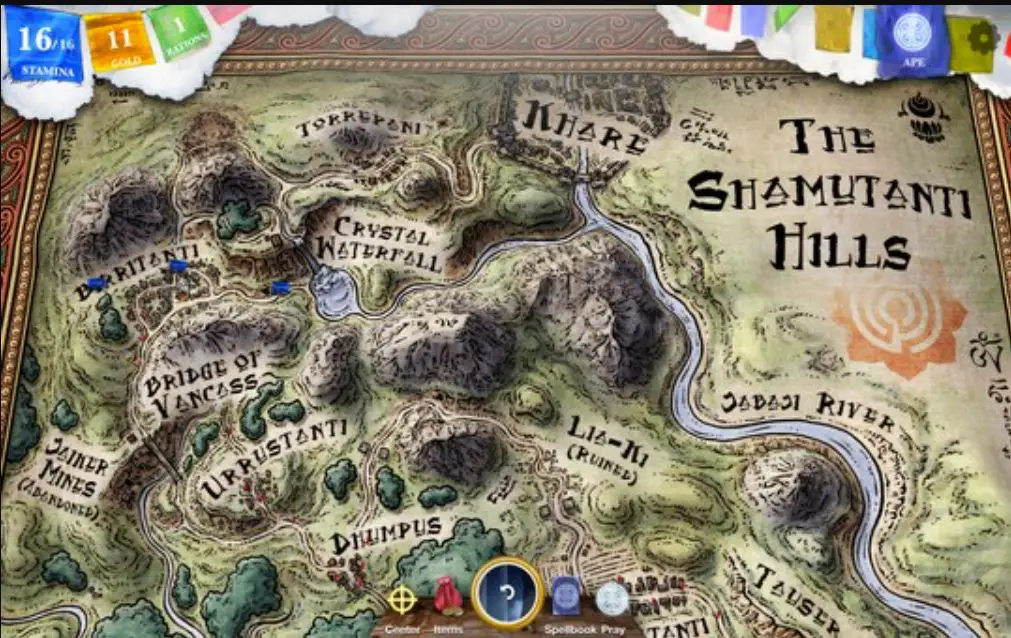 It is a saga of interactive creativity full of dialogue and excellent graphics that totally put justice to the novel Sorcery!. With tons of options to choose from that can amend the storyline so clearly, it is one of the interactive story games.
With tens of thousands of spells, and ghastly creatures, Kakhabad is in your hands to save, prosper and blossom or wither away with time. With different outcomes depending upon your choices the storyline will become what you like. With 4 installments there will be no time to waste.
The game is available on Steam, iOS, and the Android app. All the seasons have their own different storyline that can be spun around your decisions. 
9. The Walking Dead
There is an array of zombie games out there in the market but not all left you dazed or worry so to make you a little worried we have included The Walking Dead in the list. The name itself hints at the person who is dead yet walking.
With a total of 5 seasons, there is no chance of boredom as you will be busy completing the seasons. It is said by many of the users that it is far better than the original comic, its storyline, its deadly and bloody characters, and all in all gameplay is better than the show.
The first three seasons are available in the market for you to purchase along with a special episode called the walking dead: Michonne.
The last two installments were released just a few days before telltale games, developer of the game, and much more games such as Batman, and Fables went out of service, thus marking the end of the series.
10. Ace Attorney
Ace Attorney is a hit since its release in 2001 and the last two decade show its supremacy as the novel adventure interactive game has its own film, more than 10 games with different names, and not to forget, its own anime.
It is one of the investigation games where a whole lot is happening, you can be Beyomkesh Bakshi or Sherlock Holmes and find out the mystery behind murders and different cases, collect shreds of evidence, and can debrief guilty person, and can do almost everything a real-life detective does. 
The game was initially optimized for Nintendo handheld gadgets, many of which are adopted for phones.
A lot of Ace Attorney seasons are available on iOS and Android such as Apollo Justice Ace Attorney, which can be played on iOS, and Android, Ace Attorney Dual Destiney, Ace Attorney: Spirit of Justice, and Ace Attorney Investigation can also be played on Android and iOS.
The 20 years have made it one of the top-notch interactive story games with its armory of games ready to be played by you so go and try the game out.
11. Depression Quest
Living in this pandemic has made many of us claustrophobic and wary of our own 4 walls of the home thus leaving us behind some sort of anxiety and depressing thoughts, therefore, Depression Quest is one such interactive story game that let people know how it feels to be depressed.
It can be played on either web or Stream if you want. In the game, you are a character living with depression and trying to juggle life events such as jobs, relationships, possible treatment, and this illness. 
The game is all about spreading awareness and educating people about one of the deadliest mental illnesses, depression. So there is no transaction card required as the game is for a special cause but if you want you can pay the developers as a portion of the money is indirectly donated to the National Suicide Prevent Hotline.
The rare thing is always seen in scarcity so Depression Quest is a rare game as no developer thinks of spending their precious time in making video games with knowledgeable facts.
12. Choice of the Deathless
A very terrifying thing that can happen to anyone is losing the soul, the presence of life, and the game Choice of the Deathless has a story plot where you as a user have to save your soul along with combating demons and dead proxies.
you will get surprised while playing the game as there is no graphics as well as sound effects, it is purely a text-based interactive story game that lets your imagination run free.
The novel-based game allows you to choose the character, there is a set of options of both male or female, straight or gay, dead or alive doesn't matter. 
It displays the normal life of students trying hard to pay student life, manage between love and work, juggle between paying rents along with trying to stay in the land of witches, and demons. Trying to secure high ranks in the demonic law firm.
The interactive game with a mysterious storyline is available on steam, as an android and iOS app. It is also available for free on the game's official website.
13. Device 6 
Actually a novel, Device 6 is not much of a proper game but has some sort of games that is necessary to further know the storyline. 
The novel is not only a book of words but it has multiples of images, sounds, and the most important, puzzles that are quite necessary to go further in the story and to unlock the storyline. The Device 6 has secured its rightful place among the best iPhone interactive story games and can only be played on iOS.
The Device 6 is an interactive thriller movie so for rookies giving it a try would be worth the time.
14. Florence
Florence was rated and praised for its overall story plot, visuals, character building, and lovely calm feeling. The game is about a girl, Florence whom you are going to help to live a life full of happiness, and not just a continuous cycle of eating, sleeping, working, and being on social media.
Florence is raw, intimate, and personal as this love novel follows the relationship of Florence and her cellist boyfriend, Krish who transforms her boring life into something beautiful.
It could not happen just with the help of Krish, as Florence also needs you to guide her through the journey of fond memories, hardship pain, and building each other.
It is one of the interactive story games that is a perfect blend of minigame and novel, with 20 chapters only, a short span of 30 minutes will take to finish the game. It is available to be played on ios and Android.
15. Her Story
Her Story is an interaction movie mystery game that is ready to be purchased on iOS, Stream, and Android. It gives you a realistic feeling as it has real-life interviews of cops, thus as a detective you have to solve the mystery.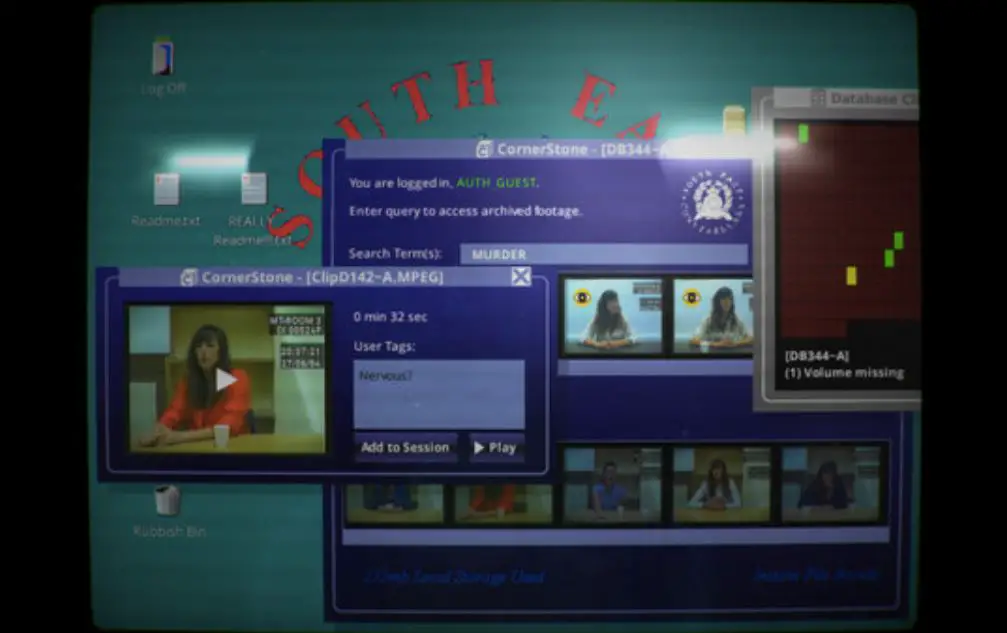 It is not a daily thing that any game would let you go through crime documents but Her Story is one such kind where you can really search out documents.
The players claim this movie video game to be the best iPad game where users go through different videos and cross-checks to find out what happened in the story and to reveal the mishappenings in the story. 
In the list of best interactive story games that have bagged away many awards such as 3 Baftas, 2 IGF awards, best narrative awards, and many more.
16. The last of us
The last of us is a replica of the walking dead so if you like to see zombies' blood flying over your head and all that gun firing, bombs exploding, and zombies lying dead on the ground then The last of us is the best solution.
The game may give you tons of chances to kill zombies but its main focus is the post-apocalyptic environment and the main character relations.
The game has absolutely stunning visual effects and it revolves around the protagonist Joel who is trying hard to save his surrogate daughter, Ellie, and bring her to the protection.
You will help him fight the zombies and keep going through all the pain. The interactive story game has two other series, from which one is being under construction, The last of us II, and the other one is Last of Us Remastered that you can have on Play Station 4.
17. The Stanley Parable
The Stanley Parable is a first exploration gamer where Stanley is the protagonist and users become Stanley. It is kind of complicated where at many instances you will have choices and at others none at all.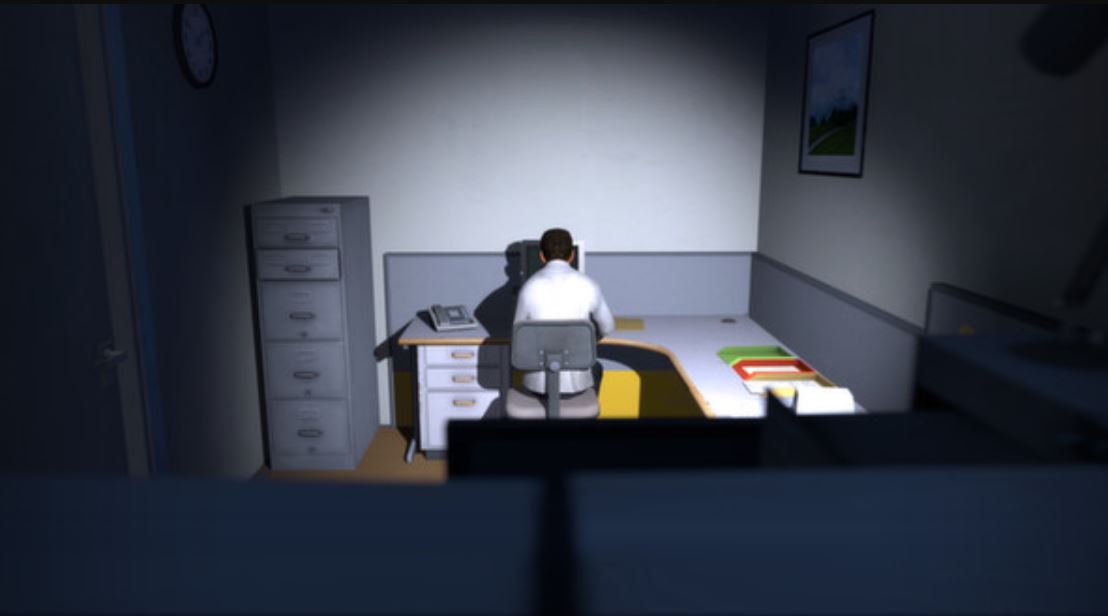 It may not make sense to you at certain points during the gameplay but as you explore more you can solve the mystery of the game and can keep the story going.
If you are still confused about what The Stanley Parable is all bout then you can go for their free demo. Because of this, it makes to our list of best interactive story games.
18. Year Walk
Year Walk has tranquil feelings which will surely attract many smart pants gamers as this game focuses on brains to solve the puzzles. 
Now let's talk about the storyline, in this Swedish fantasy game, old people tried to find technologies and methods to see the future in the strangest way possible. In this game, you will see what happens when a person tries to see the future.
In doing so, the protagonist gets the feeling of menace as they cross the borders between two or more dimensions and the invisible line between humans and paranormal beings.
In the game of seeking the future, you can find out whether the person you love, loves you back or not or what future awaits for you. So, if you are in search of the best interactive story games, it must be on your list.
To enjoy the game, developers ask users to forget the differences between fictional and reality for some time. You can play Year Walk, one of the best interactive story games on iOS or Steam.
19. Disco Elysium
A detective interactive story game packed with dialogues, Disco Elysium puts your brains to function to get skill points during the gameplay. The game is trying to solve the mystery of a dead person who dies in the city that is on the end of its beam.
Disco Elysium will bring out your persona as you will make dialogue decisions along the path to solve the mysterious murder, using scientific equipment, and also letting you punch the life out of a kid, kidding but yeah you can even use your hand on a kid in the game to suck answers out of them making it one of the best interactive story games.
Disco Elysium is rated as one of the best interactive story games that you can play on your desktop.
20. Bioshock Infinite
Bioshock Infinite left its own first installment behind it, Bioshock (a first-person shooter game). The story is about the two shooters, Elizabeth and Booker who catch the eyes of the users and leaves everyone awestruck.
So, it is one of the best Interactive Story games. Its graphic, its story plot, its characters, everything together makes Bioshock Infinite, a never-seen-before game. With an armory of all types of guns, fun is guaranteed in the game.
The story is set in 1912 and presents you with a fictional steampunk city, Columbia that is hanging in the air with help of modern science aka balloons, huge airships, and quantum levitation.
A fight against racist and religious zealots in the city of Columbia marks history full of blood, sweat, bodies, and revolution, and if you like you can enjoy the history in the form of a video game.  These are some of the best Interactive story games.   
📗FAQ on Best interactive story games  
What is the best interactive story?
Detroit, Dreamfall chapters, Firewatch, and Life us Strange are among the best interactive stories you can get yourself engaged in, and have some wonderful interactive story experience.
What are interactive story games called?
Detroit Become Human, The Stanley Parable, Heavy Rain, and Florence etc. are some of the most popular interactive story titles across various genres.
Which PC game has best storyline?
Guild Wars 2 is loved by gamers for offering one of the best storylines in a PC game. What Remains of Edith Finch, Life is Strange: True Colors, and Her Story are other amazing options you can have a look at to get an enthralling storyline experience.
What is the best decision-based game?
Deus Ex: Human Revolution, The Elder Scrolls V: Skyrim, and Detroit: Become Homan etc. are the top decision-based games, and really challenge your decision-making ability. All the consequences and events in these games depend heavily on how you move ahead and what's your next decision is.
What games involve mostly choice?
Assassin's Creed Valhalla, Mass Effect, The Outer Worlds, and Man Of Medan etc. are mostly based on the choices you make, and the outcome is definitely impacted every little move.
What is a story mode game?
The story mode game is a unique gaming genre in which, as a player you have all the control of character in your story. You have to face different types of situations based on gameplay and the storyline. And, everything from the outcome to the game progresses depends on the steps you take according to different situations.
What is the deepest video game?
The arcade survival is considered as one of the deepest games ever designed, and challenges you to explore dangerous caves, gather a completely different range of materials, and meet some of the most hostile creatures.
What is the shortest video game?
Assassin's Creed Rogue, Saints Row: Gat Out Of Hel, The Legend of Zelda: Breath of the Wild, and Metal Gear Solid are among the shortest video games ever designed.
What game has the best graphics in the world?
Resident Evil 2, Ratchet & Clank, Ghost Of Tsushima, and Demon's Souls are known to have the best graphics along with some of the most engaging game plays in the world.
Which game is most realistic?
Ghost of Tsushima, Red Dead Redemption II, Call of Duty Mobile, and GTA V etc. are among the most realistic games ever designed, and give you an unbelievable gaming experience like the real world.
What is the heaviest game?
ARK: Survival Evolved with all the DLCs (275 GB), Call of Duty: Modern Warfare (231 GB), Quantum Break (178 GB), and Destiny 2: ShadowKeep (165 GB) among the heaviest games ever develop the based on some of the largest game file sizes.
Do people still make text-based games?
Text based adventure games, also known as interactive fiction are a type of classic game genre where everything in the game depends on the on-screen words. Despite their relatively primitive origins born from different types of hardware limitations, the gaming genre is still alive and more than just enjoyable on modern devices.