Playing games on the macs can give you the next level of experience. It is a completely different platform from other systems.
Playing games on the mac cannot cause any damage and the big picture is there are tons of games built only for mac versions to make you feel this heart-hacking moment on your system. 
There are various ways from where you can install and play these games on your Mac. From your App store, it is crystal clear that the games are made for F³ i.e. Feel, Fun, Fresh.
In your daily hepatic life, if you can find a way to feel fresh by having fun you can go blindly for these mac games(listed below), which in turn make you relax by releasing the feel-good neurotransmitter dopamine.  
Best Strategy Games For MAC: Our Pick👌👌
1. Civilization V: Turn-based strategy games
Civilization V is also one of the best strategy games for Mac that you can find on the app store. Your personal gaming dexterities are tested in the civilization V strategy game. You will be the ruler of your kingdom and you can intensify your territory through your gaming tactics.  
Civilization V is generally a turn-based strategy game that is unique in itself, it provides you with an interminable wide and open space area to build your kingdom.
The main theme of this game is to build the dawn of civilization to contemporaneous antiquity. 
You can feel like a king by expressing all the qualities of a commander to decree your realm. The qualities may include prosecuting a war, fabricating diplomatic policies, etc. Various new technologies can also be used to beat your opponent on the battleground. 
In Civilization V you can take part in various battles with the extraordinary commanders and believe me it is the most exhilarating part of the game. 
At one point, Civilization V will start becoming more interesting because of its features i.e. you can now position your spies in the opponent kingdom. 
Some of the new civilizations like Carthage, Netherlands, the Celts, and Maya are furnished by a new feature in GODS AND KINGS. 
To have this application, which is considered as one of the best strategy games for mac, you must have macOS 10.11.6 or later with 5.3 GB of space available. 
You can purchase this civilization V turn-based strategy game from the app store for $29.99. 
2. Civilization VI City Building Game
Among the various civilization series, civilization VI also holds a promising position compared to the other best strategy games for Mac as it offers you some extra excitement and interest than its earlier versions.
The main feature of this game is to rebuild your empire through your dexterities because your empire may rise or can see a downfall according to the way you play and use your policies. 
 According to your gameplay, you can take your conglomerate either to its golden age or in its darkest era.
If you will play and use your tactics in the right way as a chief, you can definitely take it to a golden age, otherwise, because of your gameplay, you may face the terrible consequences of the darkest era. 
By doing so, you are ready to compete with the other supreme commanders to build your civilization which helps you to expand your empire across the domain. 
You will have to prepare for the Gathering Storm as it is the toughest challenge of the game. The choices you make in the Gathering Storm phase will determine the future of the orb and affect the world ecosystem.
Your ability and the way you use your diplomatic decisions will be tested. If you, unfortunately, fell into the darkest epoch then you must respond well to these challenges that come from it and challenge your mindset. In the end, you will be able to raise your civilization again with a gallant age.  
Natural disasters like floods, storms, and volcanoes may come and eradicate your civilization, your improvements, etc but as soon as the effect is over they may also restore and augment the destroyed lands. 
New challenges and commanders from Australia, Macedon, Nubia, Poland, etc can help you to expand your experiences of civilization VI.  
CIVILIZATION VI - How to Build a City
Your system requires some basic functions to run or execute this Mac game like your system must have an intel core i5 2.7Ghz processor with 6 GB of Ram and 15 GB of available space. Your operating system must be of 10.12.6 or later. 
You can purchase this civilization VI city building game from the app store for $59.99. 
3. Mini Motorways: Draw Roads that Drive the City
According to its name, it is somewhere clear what this application is about. 
Mini motorways draw roads and driving the city can also be counted in as one of the best strategy games for mac. This mini motorways application comes with 169.4 MB of size which requires mac OS 10.15.0 or later to run. 
The best thing about the Mini motorways is that it comes in more than 10 different languages which makes it more user-friendly than the other strategy games that include English, Arabic, Dutch, Italian, Simplified Chinese, Traditional Chinese, Japanese, Russian, Portuguese, German, Korean, Spanish and Turkish. 
Have you ever wanted to stabilize the traffic in which you had been stuck for a while? I think it is Yes, you know all the problems of the traffic can be rectified through mini motorways because it is completely in your hand to manage it through your gaming skills.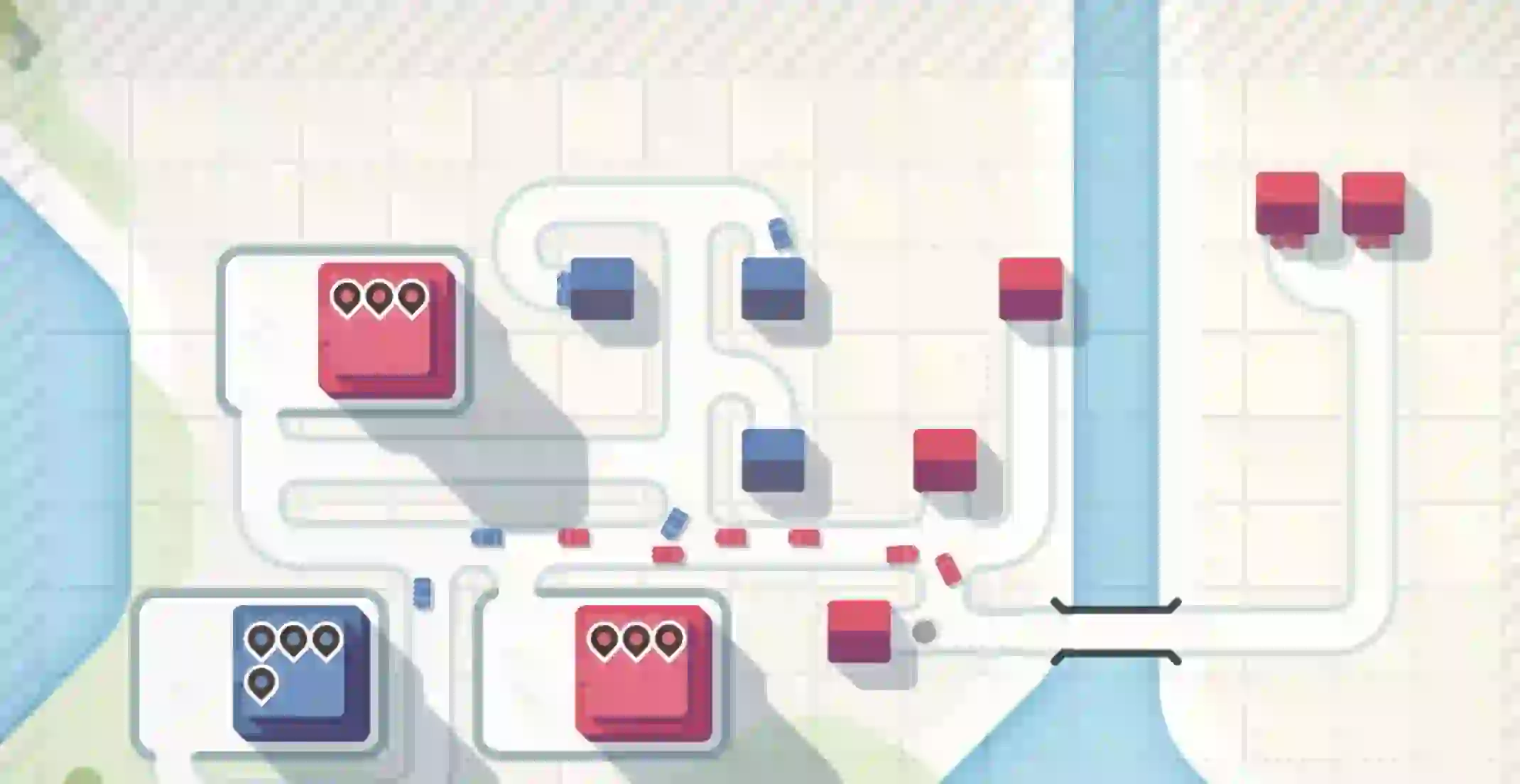 The main theme of the mini motorways is to draw the roads and drive the city without any hindrance. It means you have to build road tracks that will go through the growing city, it is all about making the channels i.e. road networks to create dynamic urban centers. 
Note:- You can make one road at a time. After creating the channels you can now modify your city for the agile movement of the traffic across the city.
On the other side, you can also fulfill the upcoming demands of the bustling metropolis and the latest upgrades will assist you to build the channels more prominently. 
Your challenge is to help in the agile movement of the cities present in the hand-drawn virtual map of the world as long as you can. 
Each game is unique in itself and helps in the growth of the bustling metropolis. You can see the remarkable maps which are made after visualizing the different cities of the world.
As there will be never-ending upgrades in your road channels, you can encounter the upcoming demands to expand your complex.
Another best feature of this application is that you can go through different modes of colors which include colorblind mode and night mode. 
4. Total war: EMPIRE turn-based EMPIRE Building Game
Many will argue it is the best, but I think it is one of the best strategy games, as Total war needs quite high storage in your mac as it comes with a 13.9 GB size that requires macOS 10.15 or later. You should keep in mind that children below 17 are prohibited. 
It is very popular because of its stretch in different languages including English, French, Japanese, Polish, Czech, Russian, German, Italian, and Spanish.
It is able to score a decent rating of 3.5 in the app store, which makes it more interesting and realistic as compared to other strategy games for mac.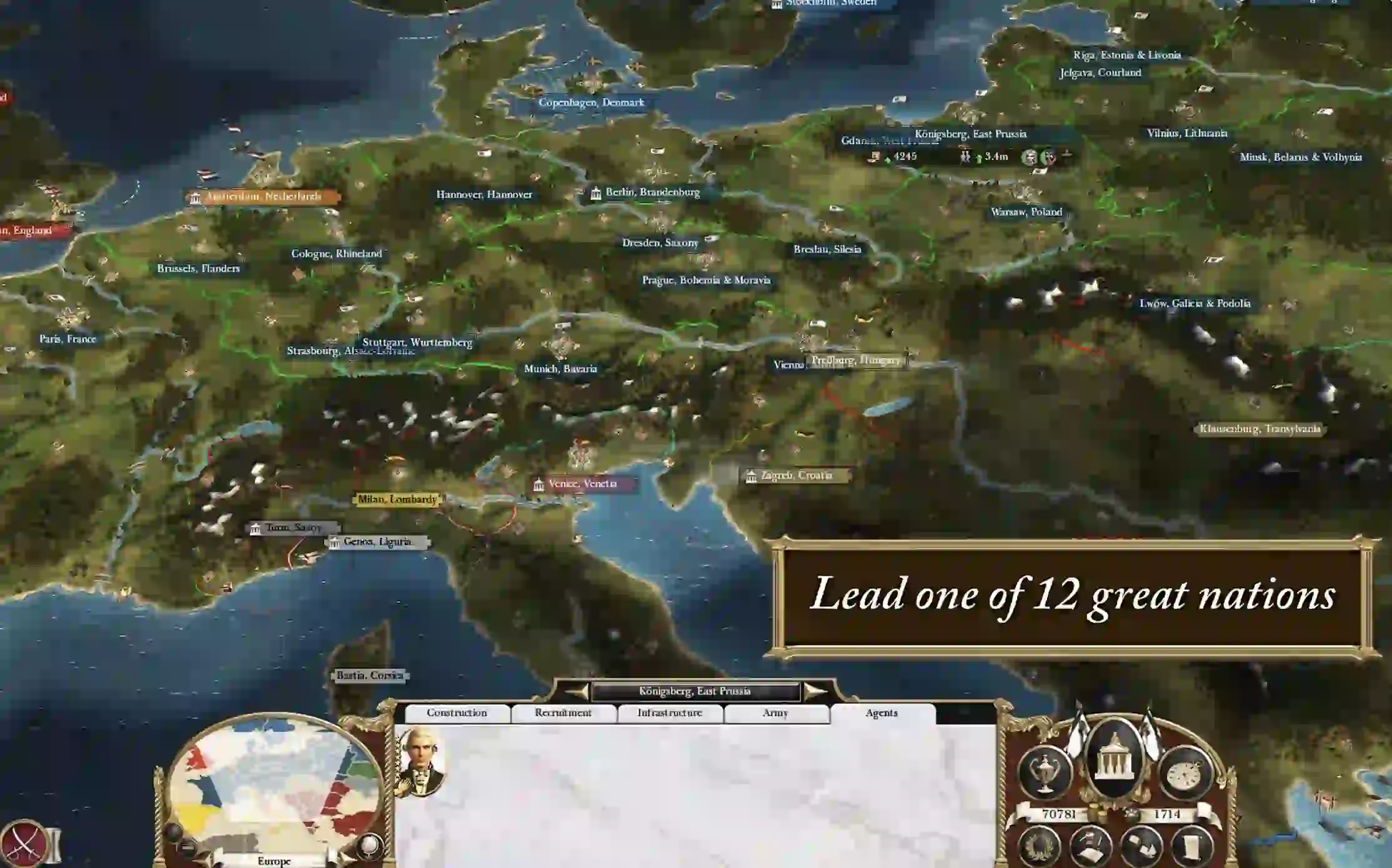 Total war is generally a turn-based EMPIRE building game that helps you to proliferate your empire to water bodies.  Because we know ruling inland is not enough for an emperor and hence he will yearn for his empire to expand to the water bodies, you can say ocean. 
By creating a turn-based empire the emperor can experience real-time 3D battles that will intensify his interest to proceed to the next level. 
You can push yourself to win the battles either on land or on the ocean by fighting these real-time 3D skirmishes. By showing your skills including your game sense and your delicacy you can trade and assemble the military squadrons to gain the commanding power of the 18th century.
By using your strategies and cunning espionage you can seize the land and the ocean. Through your diplomacy and trade expertise, you can gain the competence to expand your empire. 
The minimum system requirement, that your mac must have is a 1.1 GHz processor with 4 GB of RAM. The system must consist of 512 MB of Graphics. 
You can purchase this application from the app store by paying $29.99. 
5. Stellar Commanders: Multiplayer Real-time Strategy game
Next up on our list of the best strategy games for mac, the Stellar commander is a real-time multiplayer strategy game that is built only for mac systems. 
Before downloading the game you should know that the size of the game is 539.9 MB which requires macOS 10.15.0 or a later version to run. 
The best thing about the stellar commander multiplayer real-time strategy game is that it is made free for the users which makes it much more viable than the other strategy games on our list.
Because of its wide stretch in phraseology, it becomes more famous in the youth's environment which includes English, Arabic, Dutch, German, French, Ukrainian, Russian, Portuguese, Polish, Korean, Japanese, Simplified Chinese, Traditional Chinese, Italian and Turkish. 
The main theme of this game is that you can join the team with the other players across the globe to have control over the distant planets. 
Another attribute of the stellar commander multiplayer game is that it has a time limit i.e. if you are unable to eradicate your enemies in 7 minutes, then the planet will dramatically deteriorate itself. 
By conquering the stars and the planets in this real-time multiplayer strategy game you will become the stellar commander. 
There are many weapons that can be used for the upcoming skirmishes like rockets, tanks, and stealth generators. Although it is an unpaid game for mac, it still has miscellaneous worthy features for the game as it has bombastic orbital satellites too.
You can use this feature according to your strategies and requirements of the game. You can become a destructive force by quashing your opponents down and conquering their territories. 
This real-time multiplayer strategy game will boost your inquisitiveness as it has real-time packed battles among the different players across the globe. Capture the distant planets through your gaming perception and make the strategies to become the world's greatest stellar commander. 
Download the App on Apple App Store 
6. Spaceland – Turn-based Strategy Game
Spaceland is a turn-based strategy game that helps you to assemble a group of fighters whom you want to go with on a bloody mission.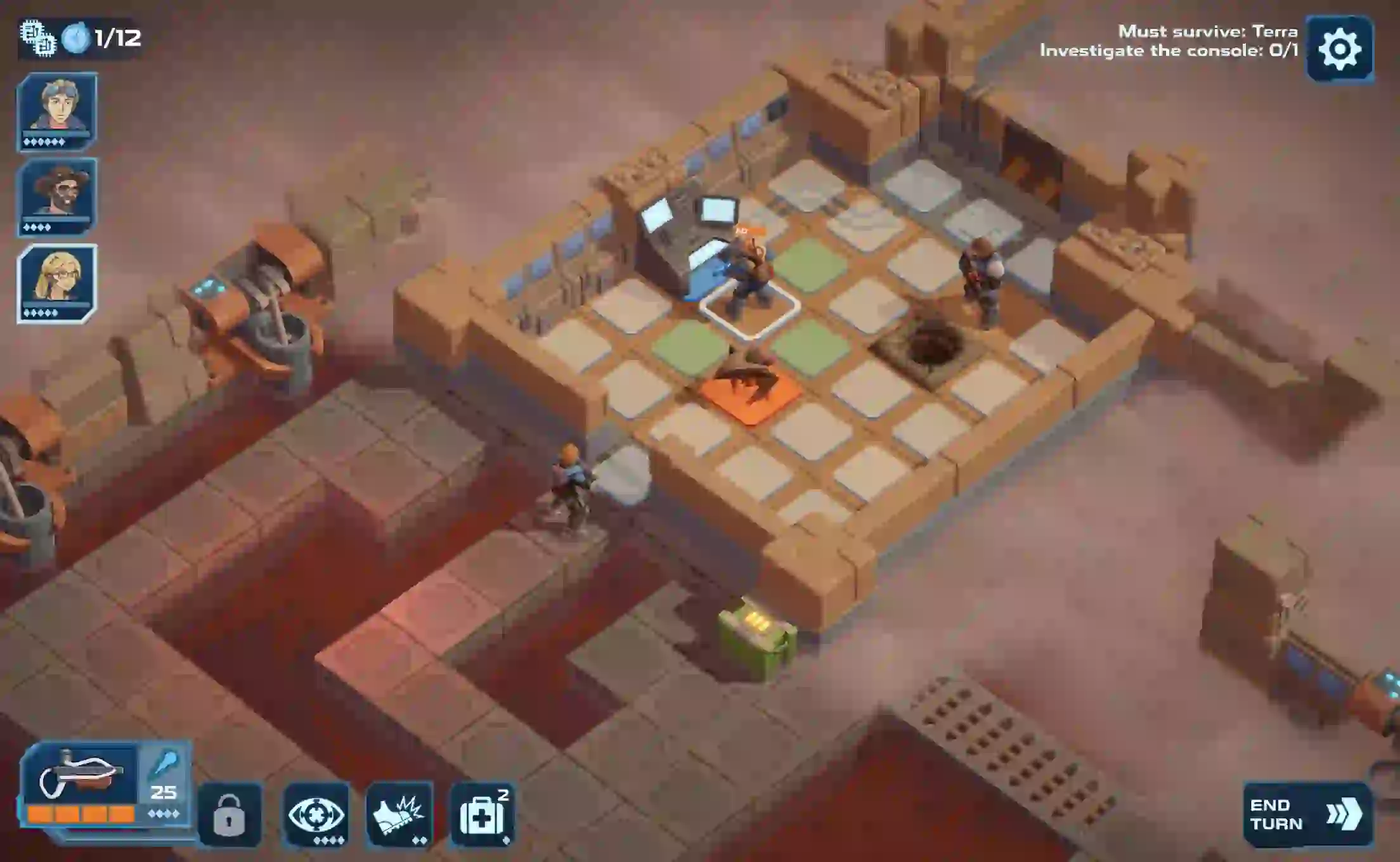 It is considered one of the best strategy games for mac as it occupies quite less storage on your mac that is 468.5 MB in size which requires macOS 10.15.0 or later. 
Spaceland is the most dynamic turn-based strategy application with very few covers, putting you in a full-on high-intensity battle. Once you have started to play this game on your mac you can feel the increase in the intensity. Pull up your shocks, get the headphones and show your opponent what you are made of. 
You will land on an unknown planet and get to assemble with some hot hot-headed combatant to go on a bloody mission. You can annihilate the lands of your enemies by showing your gaming skills and strategies.
You can shoot, kick, etc to win the deadliest battle. During your combat, you have to keep in mind that your battle will last for 10 – 15 minutes.
There will be 7 combatants in a space rangers' battalion, each having their fighting tactics. The gamers will fight the war on a hand-drawn map of the gaming universe. 
The developers have made this game much more interesting and tougher by adding different and unique types of weapons that include assault rifles, plasma guns, machine guns, and even grenade features have also been added to the game with lots of other equipment to intensify the situation.  
There will be more than 20 different enemies including alien animals and dangerous monsters. 
The combatant can use a unique voice command feature during the battle which makes it one of the best strategy games for mac. This turn-based combat is like a real type of action movie because it has quite colorful graphics with some extra effects. 
Spaceland Mission 18 Secret - Apple Arcade(MacOS)
The best thing about space and turn-based strategy games is that it comes for free worldwide. 
7. BATTLETECH War game
Battletech is also among the best strategy games for mac as it takes you to the future( visualize) i.e. in 3025. As mankind is somehow obscenity to the world so the circumstances will be the same in the future. Everyone will be fighting either for their profit or their pride. 
You will get into the battle daily to save mankind according to your view. A special feature combat vehicle helps you to have command and control over the mech combatants known as Battle mechs. 
Battletech was developed by Harebrained Schemes and published by Paradox Interactive and was released on 24 April 2018. 
To have this outstanding application on your Mac, your system must have 35 GB available storage with 16 GB of RAM. Your system must have Windows 7 or later installed with Intel® Core™ i3-2105 processor and graphics Nvidia® GeForce™ GTX 670. 
You can get the software from Apple's App Store at just $39.99. 
You will be unable to find yourself pointless as you have fallen in between the inhumane civil war. 
If you want to defeat your foeman on the battlefield, you need to upgrade the base of operation. You can also maintain and repair the quality of the Battle mechs that help you to fight the combat with much more powerful tactics.
This enables you to show your destructive military strategies through which you can defeat your enemies on the battlefield. 
8. Medieval II: Total War
In medieval II the sanguinary wars and battles were common. On comparing the graphics of medieval II with the other best strategy games for mac on our list, we conclude that it is able to get some extra points. 
To download this application on your Mac, some of the requirements must be fulfilled by your system. For example, the Mac must have a 1.8 GHz processor with 4 GB of RAM and 32 GB of storage. 
To expand your empire you will have to call on your troops. You will be going to experience the 3D battlefields with some massive combats among 10,000 sanguinary troops as you become in charge of the greatest medieval nations of the world. 
Traversing the most riotous period in western history, your power takes you through Europe, Africa, and the middle east as you are in search of the different territories that make you visit the different shores of the new world.  
For your combat, you can now levy your armies and then give them the training to fight the battle. To expand your empire you can look into the development of the buildings that improve your cities. 
You can skillfully handle the situation through your diplomatic decisions and mindset that helps you humbug your allies and enemies. And now you are ready to lead the battle from the front and win the combat for your side.
Assume these combats as a holy war that will either make history or will change it to conquer the world. 
Features:- 

 
You will be in the bigger real-time combat with the larger troops in which high graphics will act as a catalyst for you to lead the battle with some fantastic moves.

 
With an improved user interface and easy control of the settings, you can now play these real-time combats without any hindrance.

 

Having an advanced piece of ground with specific military potential helps you in the agile movement of the battle.

 
9. RIM World
Rim world is also considered among the best strategy games for mac because of its high choreography that makes the multi-ideological colonies more viable.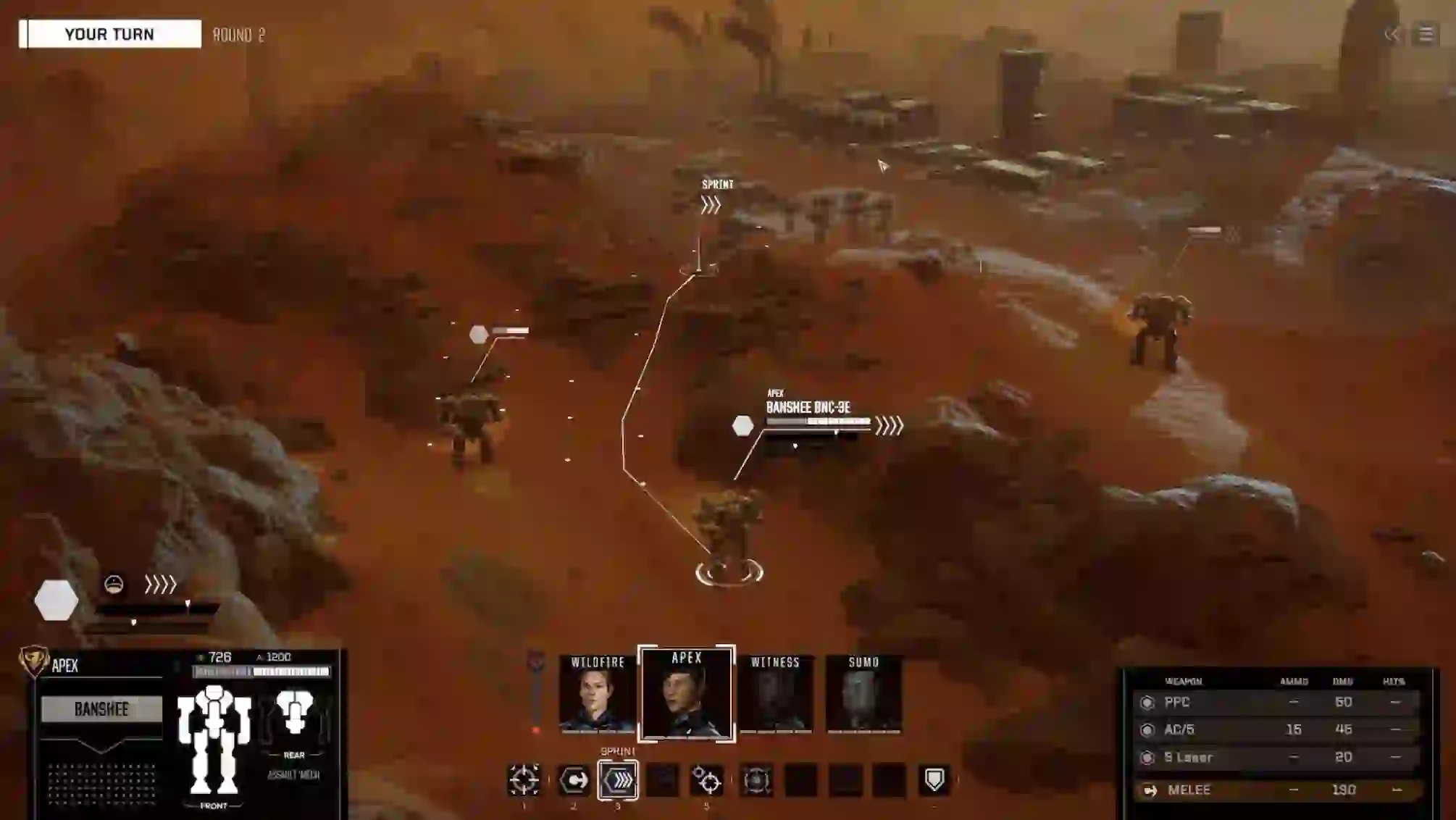 To have this application on your mac your system must have a core 2 duo processor with 4 GB RAM and 1 GB of available storage. It must have an intel HD Graphic 4000 or equivalent. 
The price of this application is $29.99. You can now purchase it from the app store. It was released on 17 October 2018 by Ludeon Studios. As you have early access to the RIM world on steam it doesn't mean that you will be uninformed about the features and the performance of the game. 
Survivors are the stuck characters in an unknown world. Different survivors have different stories to play. RIM world allows you to change the story which is the best feature depending upon the diminutive details. 
You can not get bored if you have plenty of stories that involve mindful thoughtful playing. 
10. Total war: SHOWGUN 2
Another series from total war is the total war shogun 2. It was developed by the Creative Assembly, feral interactive (mac), feral Interactive (Linux) which was published by SEGA and both the Ferals i.e. MAC and Linux.
They released the game on 15th March 2011. This game is considered among the best strategy games for mac because it is a mixture of turn-based strategy and real-time strategy games. It is best for both the new kid on the block and the doyen.
To have access to this game your system must have a 2nd generation intel-core i5 processor or greater with 2 GB RAM XP, 4 GB RAM (Vista/Windows7). Your mac must have 32 GB free hard disc storage with AMD Radeon HD 5000 and 6000 series graphic cards. 
When Japan was going through its worst stage, these undefeated wars had divided the country in the 16th century. The country was divided into warring clans which were once ruled by a uniform ministry.
To solve this issue you have to become the leader of the clan and bring consolation to your empire through ministerial commitments and gaming tactics. The main motive of your clan is to expand your empire by conquering different places. 
You can do this by making the right selection at the right time. Because of its enormous community, playing multiplayer games is as fun and exciting as it gets.  
You will be experiencing the best and most attractive set of graphics that help you to improve your gameplay. 
You can have this on your mac by paying $29.99 on the app store. 
Conclusion 
Strategy games are not just there to kill time, they can be used to increase your mental strength. Hence, you should definitely get one of the mentioned games from our list of the best strategy games for Mac