Are you in search of Twilio Competitors For Better Customer Communication? 🤔 We collected 13 of the best ones for you in this list.
Let's get started.
To create, host, and deploy some communication applications, the developers and companies require a specific interface, and Twilio is the go-to provider for such an environment. Custom applications can be built using Twilio.
Companies use Twilio to integrate communication functions like Voice Calls or SMS messaging facilities in their existing app or website. The building of custom communication platforms was made easy and fast by Twilio.
 The popularity of Twilio ranges worldwide. The sturdy backbone behind Twilio's voice call and SMS services is made by utilizing around 1000 mobile carriers in 150 different countries.
And their massive network helps them prioritize the network so they can choose the best carrier to handle clients' data. Twilio's customizable features made it easy for customers/users to avail of the seamless network as per their requirements.
Twilio has reached the epitome of excellence through rigorous evaluation of carriers so that they can rule out carrier filtering and SIM farms. The quality and adjustment of their network routes are made by actively monitoring excellence using a unique feedback API.
Twilio's level of popularity made it an inspiration for many other companies. Some of the most popular brands using Twilio services are Netflix, Airbnb, Lyft, etc.
Customers are at ease using Twilio because of their predefined pricing as per the selectable SMS plans and their per-minute basis of incoming and outgoing calls.
The 24/7 support service is one of Twilio's commendable features, but they also offer support plans that prioritize customers with costlier packages. 
Twilio's features made it highly reliable according to customers, and henceforth, the reach and fame of Twilio as a provider of cloud communication API increased.
But before we move on with the list of Twilio competitors, we should know about what are the capabilities of Twilio.
Twilio:-
Twilio revolutionized the global telecom market by becoming a cloud communication platform with features.
The network connection for the incorporation of voice calling functions within the web and mobile apps was established by Twilio using several APIs and SDKs.
After this establishment, multinational call centers could reach out to customers, and the clients could also make calls from apps.
Clients also used the APIs and SDKs of Twilio to send and receive messages from across the world, be it SMS, MMS, or IP messages. Twilio's intelligent message delivery feature ensures that the client's messages get through seamlessly.
Twilio's real-time video infrastructure pulled in many clients' interest. This infrastructure took care of global signaling, registration, and media context relay of clients.
To strengthen and replace the old traditional authentication process sites, Twilio adopted the two-factor authentication process.
Operational details of Twilio accounts and applications can be monitored; therefore, clients can administer the services.  
Twilio Competitors For Cloud Communications
The market is now booming with several cloud communication API-providing companies that might as well have overshadowed the once-mighty Twilio.
The strategies that these new companies adopted other than following the footsteps of Twilio were cutting down middleman and wholesale carriers and directly providing cloud communication APIs to customers.
The competitors that inspired Twilio's methodologies also partnered with Tier-1 existing network providers.
If a user is planning to compare Twilio and its leading competitors, it is suggested to note the criteria like network availability, reliability, pricing, customer service, and worldwide reach.
List Of Leading Twilio Competitors And Their Description
1. Bandwidth
Bandwidth was one of those network providers who were the original carriers for Twilio before they decided to dump the middleman factor and enter the market themselves.
Cutting down middlemen saves the network carrier a high number of costs, which is what Bandwidth did with their company.
Many users might not know this, but Bandwidth is the pioneer in providing cloud API services to telecommunication providers for messaging and voice functionality. Bandwidth provides the same APIs as Twilio at a lower cost.
And Bandwidth, as a network provider, maintained its robust network quality without having to worry about partnering with other carriers. The services of Bandwidth are available in Canada and the US.  
And the best part is that being a Twilio competitor, Bandwidth provides the same services at a lower cost. Bandwidth charges $0.35/month for the same plan that Twilio charges $1/month. Some prominent names in the cloud network industry, like Google, Skype, etc., use Bandwidth services.
So a few points that readers should keep in mind while comparing Bandwidth with Twilio are:
Bandwidth provides better support services.

The services provided by Bandwidth are more accessible to the admin by a client.

Bandwidth has gained credibility and a reputation among customers as an easy-to-do business with a company.

The incoming SMS charge for Twilio is $0.0075/message, whereas the incoming SMS for Bandwidth is free of cost.
| | | |
| --- | --- | --- |
|   | Bandwidth | Twilio |
| Dedicated number | $0.35/month | $1/month |
| Incoming message charge | Free | $0.0075/message |
| Outgoing message charge | $0.005/message | $0.0075/message |
| Toll free #s | $0.75/month | $2/month |
|   |   |   |
2. Nexmo – Twilio SMS competitors
Nexmo is a cloud communication API provider that has recently acquired Vonage. Nexmo is considered one of the largest worldwide communication API providers.
The global presence of voice numbers offered by Nexmo is in more than ninety countries, whereas the SMS numbers provided by Nexmo are in more than thirty-five countries.  
Nexmo chose to operate on a direct carrier network in the growing market. This helped Nexmo gain an enormous customer base to provide numbers and services.
With multiple carrier networks like Twilio, Nexmo also ensures that its customers receive no traffic so that they can ensure the best possible route for their customers delivering messages.
The per-second payment of Nexmo is one of the most mention-worthy features because on a per-minute payment method, most times, the customers run at a loss for paying money for the service they didn't require.
And the best part is that being a Twilio competitor Nexmo provides the same services at a lower cost. Nexmo charges $0.75/month for the same plan that Twilio charges $1/month.
So a few points that readers should keep in mind while comparing Nexmo with Twilio are:-
The fact that Nexmo is easier to set up makes its users feel comfortable with its services.  

Users have added that Nexmo provides services that are easier to monitor.

The incoming SMS charge for Twilio is $0.0075/message, whereas the incoming SMS for Nexmo is free of cost.

Since Nexmo provides a 24/7 support service, which is also customizable, users consider it to be more stable.
| | | |
| --- | --- | --- |
|   | Nexmo | Twilio |
| Dedicated number | $0.75/month | $1/month |
| Incoming message charge | Free | $0.0075/message |
| Outgoing message charge | $0.0064/message | $0.0075/message |
| Shortcode | $1000 for a month | $3000 for 3 months |
| Toll free #s | $0.75 – $1.95/month | $2/month |
3. Plivo – Twilio competitors To Engage customers Worldwide with confidence
A vast range of global locations depends on the cloud API platform and services for SMS and voice calls provided by Plivo.
Plivo supplies the voice numbers of 50 or more countries, and Plivo provides messaging numbers of more than 19 countries.
The features that make Plivo stand out as a Twilio competitor are free recording and storage space bonuses provided to its users. Also, the intelligent call routing system of Plivo ensures that users' network doesn't have to face traffic while communicating.
However, the support services of Plivo are divided into priority levels that deal with different issues that many customers find unique in the market for not being based on costs.
The business-critical situations where there is a complete loss of service or other crucial issues, Plivo list that as the number one priority, which they claim to solve within two hours. Other issues that are of a little lesser importance are claimed to be solved by Plivo within six hours or a day.
So a few points that readers should keep in mind while comparing Plivo with Twilio are:-
The free incoming messages feature of Plivo (whether they are long or short doesn't matter) makes their services commendable.

As per the reviews of users, the services of Plivo are easy to set up and manage.

The call recording and storage feature of Plivo had helped them make a reputation for themselves as one of the most usable cloud API service providers.
| | | |
| --- | --- | --- |
|   | Plivo | Twilio |
| Dedicated number | $0.80/month | $1/month |
| Incoming message charge | Free | $0.0075/message |
| Outgoing message charge | $0.0035/message | $0.0075/message |
|   |   |   |
4. Sinch
With a more than a million user base, Sinch has made its name worldwide in almost 196 countries. Among the abilities of Sinch, some name-worthy features are data optimization routing, usage of tier-1 types of carriers, etc.
Even though there is not much known about the network carriers of Sinch, they promise HD quality carrier usage.
Compared to all the earlier mentioned cloud network service providers and Twilio competitors, Sinch lacks in providing excellent support service.
The support service of Sinch can only be contacted through their email. Also, Sinch not having a community help page only further makes the customer doubt their quality.
So a few points that readers should keep in mind while comparing Sinch with Twilio are:-
The clients get the first 25000 minutes worth of free app-to-app calls on Sinch.

The free instant messaging service of Sinch allows 25000 users per month.

The REST API of Sinch allows users to backend integrated calling to maintain control of status updates and control verification.
| | | |
| --- | --- | --- |
|   | Sinch | Twilio |
| Dedicated number | $0.80/month | $1/month |
| Incoming message charge | Free | $0.0075/message |
| Outgoing message charge | $0.005/message | $0.0075/message |
|   |   |   |
Some Other Mentionable Twilio Competitors Are:
5. Telynx – Twilio competitors For Communication APIs
Telynx provides its customers with voice call and messaging services that can be easily integrated, manageable, and analyzable.
The next-gen communication services offered by Telynx use high-quality APIs and SIPs. The professional interface of Telynx is also designed for professionals.
Some 'a la carte' features of Telynx, like the e911, CNAM, and channel billing, are customized to suit the customers' unique requirements. The communication connections' granular real-time analytics, like reports of filterable usage and call logs information, can be gathered by customers using Telynx.
So a few points that readers should keep in mind while comparing Telynx with Twilio are:-
The private network services architecture of Telynx is available in many places worldwide.

Customers can integrate the functionality of the Mission Control portal that is accomplished using API.

The reasonable pricing of Telynx makes the customer feel at ease with their services.
6. Zipwhip
Zipwhip provides texting services for businesses of all sizes. The efficient plans for each type of business that Zipwhip has constructed help those companies get in touch with their customers quickly.
Zipwhip: Texting for Business
Zipwhip has allowed companies to use their Landline, Toll-free, or VoIP for texting their customers using their website or apps. Workflows are maintained by Zipwhip's texting solutions that can integrate with many top software applications.
So a few points that readers should keep in mind while comparing Zipwhip with Twilio are:-
The storage space and the ease of sending MMS and pictures other than texts using Zipwhip attract users.

The ability to send texts to huge client/customer numbers at once using Zipwhip is a commendable feature of their service.

The pre-written templates on Zipwhip save users a ton lot of time.  
7. MessageBird
If one ever needs to name a CPaaS (Communication Platform as a Service) company, then MessageBird will be an ideal example.
MessageBird as a company has set its objective in making cloud communication platforms easier and very simple to handle customers so they can be comfortable with the services MessageBird.
MessageBird, one of Twilio competitors, has gained popularity in the market for its telecom carrier infrastructure. As no intermediary is involved, the service cost of MessageBird is also cheaper than Twilio.
So a few points that readers should keep in mind while comparing MessageBird with Twilio are:-
MessageBird owns offices on four different continents where world-class teams of over twenty different nationalities work.

The support services of MessageBird are available 24/7 to their customers.

MessageBird solves the communication problems of over 15000 global customers.
8. Voxbone – Twilio competitors With Simple Communications APIs
Global-scale cloud communications are provided to businesses by Voxbone. Voxbone ensures enterprise-grade of worldwide voice call and SMS network.
On a global scale demand, the SIP services of Voxbone provide fully localized delivery of phone numbers.
The Voxbone company being founded in 2005, has ever since catered to the needs of several reputed customers, among which a few famous customers are Uber, Zoom, Skype, Aircall, Serenova, Dialpad, etc. For UCaaS and CCaaS services, Voxbone is the voice infrastructure partner in some major companies.
So a few points that readers should keep in mind while comparing MessageBird with Twilio are:-
The modern portal settings of Voxbone are much appreciated in customer reviews.

It is claimed by the customers of Voxbone communication services that they have significant coverage with an excellent local presence.

Customers have also appreciated Voxbone's services for being easy to use and providing exceptional customer support.
9. CometChat – Twilio competitors with In-app Chat for Developers
CometChat is a popular name in the market for being a robust in-app messaging SDK for mobiles or apps and a commendable Chat API.
More than ninety platforms can be readily integrated using CometChat. The service of CometChat comes with inbuilt moderation, monetization, and administrative and collaborative tools.
The source code of the Chat UI kit of CometChat is fully customizable. The leading customer industries of CometChat are healthcare, social media, e-learning, banking, e-commerce, dating sites, fin-tech, etc. The wide range of customer base of CometChat accounts for more than 50000 users.
So a few points that readers should keep in mind while comparing CometChat with Twilio are:-
CometChat has a good reputation among customers for its straightforward setup feature, which makes the user quickly understand and admin the operations.

In the reviews of CometChat, users have expressed that despite having an overflowing number of features, CometChat is easy to use and provides excellent service.

Users appreciate the couple of hours-long integration processes of CometChat.
10. Podium
Podium has severely redefined the way that local businesses communicate with their customers. Podium has opened up a sea of opportunities for its customers, like collecting payments through messaging, receiving feedback, managing reviews, feedback from loyal customers, etc.
Podium helps businesses aggregate far ahead in the leading positions of the market using messaging means to communicate with customers. The easy collectivity of feedback features of Podium gives power to the conversation in business.
So a few points that readers should keep in mind while comparing Podium with Twilio are:
The ease of use through even mobile makes Podium an ideal choice for users.

As every one of the businesses can access Podium, it maintains equality among employees of the company.

The learning curve of Podium is easy to remember by customers.
11. Hearsay
Hearsay offers its services to businesses for efficiently sending texts and emails and communicating with customers through other modern means.
A company's growth highly depends on its relationship with its customer, which is why it should be concerned about communication methods.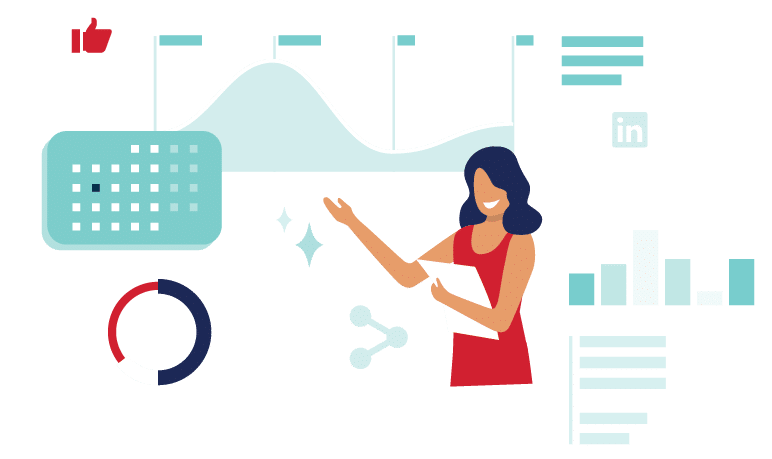 Hearsay maintains the workflow of an enterprise by connecting advisor-client with corporate CRM systems. This also helps in the supervision of digital programs of the users of Hearsay.
One of the world's most extensive financial services, more than 170000 advisors and several insurance firms use Hearsay.      
A few points that readers should keep in mind while comparing Hearsay with Twilio are:-
The reviews of Hearsay state that it has successfully mobilized the field of compliant use of social media.

With Hearsay, users can easily administer their connectivity tasks.

Some of Hearsay's mention-worthy usages are pre-populated content, dynamic campaigns, ROI tools, etc..
12. RingCaptcha
The voice API, SMS, 2FA, and OTP features offered by RingCaptcha have helped several companies verify their users correctly. The access to the best routes of Twilio, MessageBird, Nexmo, Infobip, etc., can be integrated using RingCaptcha.
The additional security and reliability provided by RingCaptcha make its services trusted among users. The systems of RingCaptcha are not complicated and hence easily understandable.  
A few points that readers should keep in mind while comparing RingCaptcha with Twilio are:-
According to the customers' reviews, the integration process of RingCaptcha is smooth as it does not lag behind the system.

The support services of RingCaptcha have gained positive reviews from users.

The services provided by RingCaptcha are reputed to be comprehensive, to the point, and responsive.
Conclusion on the Twilio competitors list
Twilio surely had its days of superior reigning on the market, but its competitors eventually caught up to them. Several alternatives of Twilio are available, which we have discussed so that as a reader, one can decide which platform provides the best VoIP and messaging solutions per their requirements.
Users should also remember that cheaper or costlier services don't mean they will turn out better than Twilio; many aspects come into play that decides which platform provides services up to the mark.
All aspects should be carefully considered when comparing Twilio competitors, like pricing, setup type, global reputation, etc.