Do you want to know the Best Browser With Built in VPN available for you to use on Windows, Android & iOS?🤔  Then don't worry; you're in the right place; here we collected the best ones for you on this list.
The internet has allowed users to communicate with each other irrespective of their global location. But over the past few years, the talk about privacy and the internet has prevailed among the intellectual section of society.
The question "how to maintain our privacy?" has been a hot topic for internet users.
Therefore, developers tried to answer this question by introducing the Virtual Private Network or VPN.
What is a VPN?
VPN or Virtual Private Network gives you privacy online. Back in the day, the VPN was only used by big businesses, organizations, and government bodies as they needed to secure their data to preserve their data from being hacked. 
But now, VPNs are used by the masses as they want to keep their location private, their data encrypted, and their identity anonymous. 
How does VPN work?
Before looking at the working of the VPN, we should see how the internet works. 
When you type a domain name in your browser, that domain name has a certain IP address; just like any network device in the world, your request was sent to the server of that particular website, and because of the to and fro motion of request and acceptance, you can communicate with the server. 
But when you send a request to the server, along with your request, some private data is also sent. This is where hackers can intercept your information. And this is where VPN comes into play.
For example, you are in a coffee shop and using public Wifi to do some transactions with your bank account. If you are not using a VPN, hackers can easily steal your information, but the VPN stops them from doing that.
When you send your data online, a VPN creates a tunnel that encrypts your information; this way, even if someone gets hold of your data, he/she won't be able to extract the information from it. 
VPN also allows you to change your location by adding an extra server. This can be beneficial in many ways. 
What is a VPN and How Does it Work? [ 4 Minutes Video Explainer] ⏱️
Pro Tip: If a Netflix show is not available in your country, then change your VPN server to another country to see that content.
Best Browser With Built in VPN – Our Pick 👌👌
You can use a separate VPN application that will be equally effective. But if your Browser has Built in VPN then it would save your time and the device's memory.
In this article, we have different browsers for different platforms.
1. Opera For Windows, Android, iOS
The First Browser With Built in VPN list starts with Opera; Opera (Download Here) has been there for ages. Back then, it was famous for its fast internet and easy-to-use interface. But very few people know that it now has an in-built VPN.
Opera has updated its browser and introduced key features like an in-built VPN, Advertisement blocker, etc. With the sole aim of ensuring its customer a private environment.
Opera's in-built VPN has one disadvantage it is not the quickest in the market, but at the same time, it doesn't have restrictions over VPN bandwidth. So, in most cases, you won't notice the difference.
To enable VPN in the Opera browser on mobile, you need to follow the following two steps:-
Step 1: Click on the three lines icon on the right side of the window and click "VPN enable in settings."
Step 2: Use the toggle to enable the VPN
You can enable or disable it by the steps mentioned above.
After enabling the VPN, you will see two options, Bypass VPN for default search engines and Connect to VPN when starting a browser. So you can enable them as well.
The best part about Opera's VPN is unlike other third-party VPNs; it is free for an unlimited time. And it also provides you with an option to change the location of your VPN server.
Apart from the security features, the Opera browser has extensions for social media websites such as Instagram, Facebook, etc.
To use the VPN on the PC, open the browser and click on the Opera icon and select the New Private icon option once you open the private window, you will see the VPN option, click on the VPN icon and enable it.
Click on the Virtual location, here, you can choose the location. By default, it's selecting an optimal location based on your current location, but you can also select Europe, the Americas, and Asia here.
2. UR Browser For Windows and iOS
In our Browser With Built-in VPN list, the Second Browser is UR Browser (Download Here).UR Browser is not the most famous browser, but it is quite good. The best thing about this browser is that they aim to make your connection private.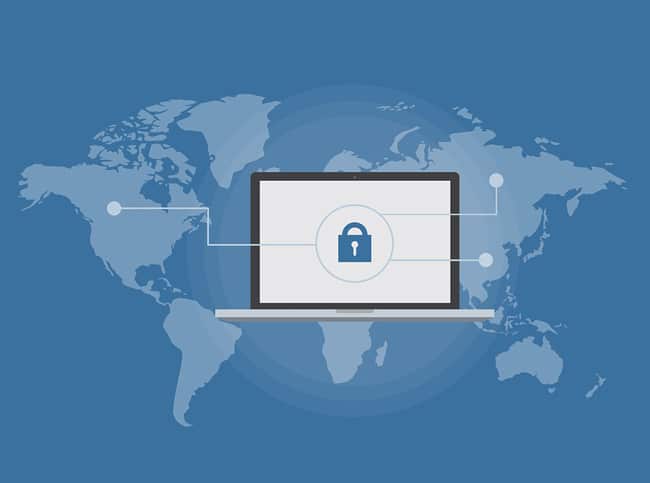 They have an in-built VPN, ad-blocker, and many more features, ensuring a fast and private browsing network.
Not only do they quicken your internet connection, but they are also light, ensuring not to put a lot of load on your CPU.
As mentioned earlier, they aim to protect your internet experience. Because of this, they went above and beyond to add an anti-virus that will not allow any malicious file to be downloaded on your computer.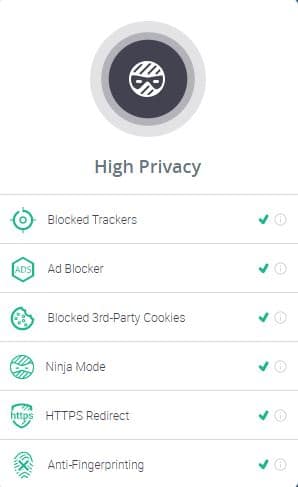 Because of its recent popularity, it is often compared with Google Chrome, and apart from the brand name "Google", there is nothing in which the UR Browser is behind Chrome.
The UR Browser has 2048-bit encryption because of which, even if the hacker steals your data, they won't be able to extract information from it.
Therefore, if you are confused about whether to trust this new browser, you should trust us and try it.
3. iCloud Private Relay
If you use iOS devices with icloud+ subscriptions, you don't need any additional VPN service to protect your privacy over the internet on the safari browser.
With iOS 15.1, Apple launched the private relay feature that completely hides your browsing activity from any trackers, and even your geo-location will be changed.
I have been testing this feature for the last 15 days, and I am originally browsing from Qatar, but with Private cloud relay, it always shows my location in France.
Note:- This feature is only available for you if you use iOS15 or above with icloud+ subscriptions.
To enable this feature, Tap on Settings> Tap on Your Name on the Top menu > Select the iCloud option.
And tap on the Private Relay option and turn on the Private Relay option under the IP-address location option; you have two options 1. Maintain General location 2. Use Country and Time Zone.
If you want a local result in your browser, maintain the general location option; otherwise, go with the Use country and time zone option.
Once you are browsing with the Safari browser, VPN is automatically on for you.
How Apple Private Relay Kills Data Profiling
4. Tor Browser For Windows, Linux, Android, and iOS
Tor Project (Download Here) is another one of those browsers with an in-build VPN. It has one of the best security systems in the market and allows you to see foreign content unavailable in your country.
How Tor Browser Protects Your Privacy and Identity Online
Tor can be used for many things, but most users use this view as region-restricted content. 
Tor is one of those rarest browsers that allows you to open websites with ".onion" extensions.
Tor is available for all major platforms with different names, such as Android, Windows, and iOS. For Windows and android, it is the Tor browser; for iOS, it is the Onion browser.
Therefore, if your prime aim is to install a browser with an in-built VPN, get watch area-restricted content, then download Tor Browser.
5. Epic Privacy Browser For Windows, Android, and iOS
Unlike other browsers in this Browser With Built in VPN list, the epic privacy browser (Download Here) was developed keeping privacy in mind. And because of this, they are loaded with security features.
They have an in-built VPN, ad-blocker, crypto mining, protection via fingerprint, data encryption, etc. Because of this, they claim to be the most secure browser. They also have an extension where users can download any video or audio.
The only downside of this browser is that even though it has free VPN access, it can connect to server of just eight countries.
If you are worried because of its lack of brand, you must know that Google Chromium powers it. Therefore, you are getting google's reliability with this.
6. Tenta Browser for Android
Tenta Browser is an android-centric Browser With Built in VPN. It is one of the best browsers for an android user as the interface is simple and secure at the same time.
It has one of the most secure environments as it uses a real VPN rather than a proxy one.
Tenta VPN Browser - Private & Encrypted - Get 2 Years of FREE VPN for a limited Time!
Even though it is in beta mode still, one can say that its encryption technology, which they call MimicVPN, is very secure. Since they are creating it, the optimization and uniqueness are remarkable and can't be easily decrypted.
Its only downside is that since it is in the midst of an improvement process, the question of the privacy of MimicVPN is asked frequently. 
Because of this Tenta has a pro variant as well, the Tenta Pro is a paid plan and requires you to pay $1 a month. 
The Tenta Pro lets you connect to 19 countries and their 28 servers. Therefore if you want to have a plethora of servers, you should go for the pro variant, as the price is very reasonable.
One of the coolest features of the Tenta Browser is the option to download encrypted content videos or audio. So, they can't be traced simultaneously; you can play that content on the in-built Tenta browser.
The free version can be downloaded from the given link, and for the Pro variant, you need to download it from the official Google Play Store.
7. Psiphon for Windows and Android
Psiphon is another VPN browser. It works on both Windows and Android platforms, but the technology differs in both scenarios. It uses HTTP Socks proxy for Android, while it uses true VPN for Windows.
Psiphon Demo - Google Play Store
It can enable a VPN for all browsers and not just the Psiphon. It is a very famous browser and has a network in 21 countries.
Even though it is available for both Windows and Android, it works better on the android platform. Not only that, it gives Android users a premium plan as well, called Psiphon Pro.
The Pro version can be downloaded from the Google Play Store and the free version from the official website.
Unlike Tenta Browser, we won't recommend the pro version as the only two differences are comparatively slower speed and a smaller network.
But in most cases, you won't know the difference in speed and the lesser server options.
8. Aloha for Windows, iOS, and android
Aloha is another browser that provides users with an in-built VPN. They are available for all the major platforms, such as android, windows, and iOS.
They have a free VPN with many servers so you can switch between them and choose the best one per your location.
The only downside is that you can't use Aloha's VPN anywhere other than the browser.
They have a premium plan, where you can choose between annual and monthly payment options. The premium plan has perks, such as Premium fast servers, Auto-start VPN, VPN for all apps, etc.
📗FAQ
Does Google Chrome have a built-in VPN?
Google Chrome does not have a built-in VPN. You need to download one on your system, or you can even safely add it as an extension to its browser.
The extensions make it easy to control all the VPN settings, and you can easily switch it on or off when needed. Some of the best ones you can get are Express VPN and multiple others. 
Which browser has a free built-in VPN?
Not all the browsers you will come across have free VPN built-in for safe browsing. Hence, you must be sure and choose the right one that provides free VPN services.
Some are Opera Browser, Tor Project, Avast Secure Browser PRO, etc. These have free VPN services already available; you must download and install them on your devices. 
Does Google provide a free VPN?
Google does not provide a free VPN; however, if you have already bought a subscription to Google One, you can avail of the VPN services.
However, this is only valid for those with the 2TB plan or above and only in selected countries. Furthermore, the VPN services are only for Android and iOS users. 
How do I use a built-in VPN in Firefox?
Mozilla Firefox has built-in VPN services on all devices, such as Android, iOS, Windows, and macOS. You can switch it on and off with a few simple steps.
First, you must download the Mozilla VPN application and log in. Next, tap on the switch on or off and choose your location. 
Which browser is best for blocked sites?
You can access blocked sites through Tor Browser or even Opera Browser. If your internet connection has limited your access to restricted content or sites, you can use these browsers to access them.
Such browsers reroute your web traffic through proxy servers and make browsing the web easier with no restrictions. 
How do I unblock a website without a VPN?
Sometimes, certain internet service providers restrict websites you can no longer access through their connection. You can use VPN for this or Tor Browser to access these websites.
However, if you do not wish to use VPN, the best way to go from here is using a URL shortener that can change the URL as per your wish, and then you can use it to access those sites. 
Wrap-up
VPN is necessary for today's world as your privacy is fragile, and your data is always vulnerable. You can always go for a third-party VPN, but a browser with an in-built VPN is always a better option.
In this article, we have seen many Browser With Built in VPN and hopefully, there is one for you.