If you are interested in purchasing cryptocurrencies, then one of the main priorities is likely to be making sure that your money and your information is kept as safe as possible. Security is certainly one of the main features to consider before you make a purchase of Bitcoin or any other cryptocurrency.
When choosing a cryptocurrency exchange, the site's security should be one of the main factors that you look at, before you buy cryptocurrencies using a debit or credit card. While the nature of Bitcoin and other cryptocurrencies is naturally more secure compared to other options, the truth is that like anything done online, cryptocurrencies can be at risk of hacking attacks and other cybercrimes. So, keep reading to find out more about whether or not buying crypto is safe, and how to improve the safety of the process.  
Buying Cryptocurrency with a Credit Card 
Buying cryptocurrencies with a credit or debit card is, for the most part, the safest option to consider. This is because buying with a credit card will usually offer some additional purchase protection when it comes to keeping your funds safe. Any fraudulent purchases that you have not personally authorized will usually be refunded to you and investigated.
Along with this, you can use wallets like Google Pay or Apple Pay, which encrypt and hide your card details when you make a payment online so that you don't have to enter the card number into the site.  
Convenience is the top option when it comes to using a credit card to buy cryptocurrency, but the safety levels are also worth giving some thought to. Unlike some other payment methods, credit card payments are easy and fast, allowing you to access your cryptocurrencies within seconds.  
To use a credit or debit card to purchase cryptocurrency, you will need to begin by finding a reputable, secure exchange such as OKX.com where you can easily use a credit or debit card to purchase cryptocurrency in just a few steps.  
Steps for Buying Crypto Safely Online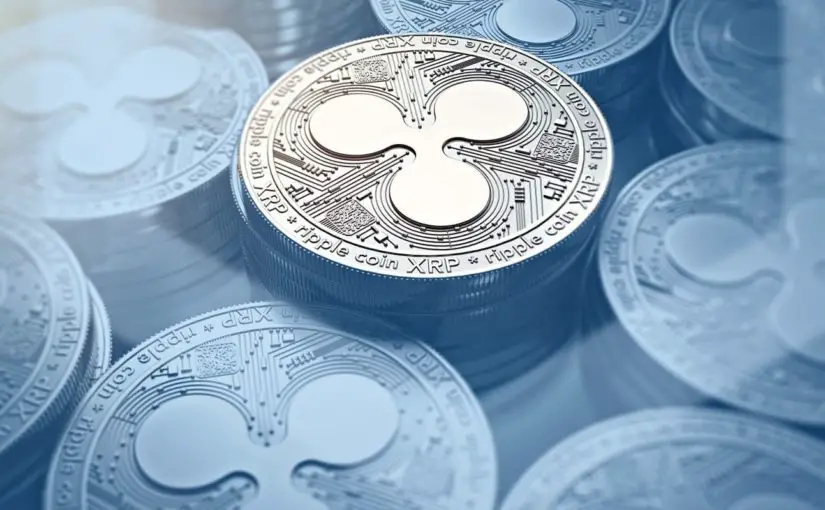 Most of the time, using a credit card or a debit card to purchase cryptocurrencies from a reputable and safe exchange is a secure option that you can rely on. If you are planning to use a credit or debit card to buy cryptocurrency, then you may want to consider speaking to your credit card provider first, to ensure that they have put appropriate protections in place to ensure your peace of mind should anything go wrong.  
Along with this, spend some time looking into the reputation of the cryptocurrency exchange that you are interested in using. Learn more about the various security measures that they put in place to ensure that your funds and your personal information are kept safe. Before you start buying crypto, it can be a wise idea to spend some time researching different exchange options, reading reviews, and determining where your money is likely to be the safest.  
Safe Crypto Trading Options 
When trading cryptocurrency with a credit or debit card, the good news is that there are several safe trading options to consider. Typically, the best choice is a reputable and trustworthy cryptocurrency exchange. There are several things to consider when it comes to choosing the right exchange for you. Ideally, you should go for an exchange that is regulated by the appropriate financial regulatory bodies, as this provides you with further peace of mind that there are strict regulations in place that the exchange must follow when it comes to protecting your money and information and ensuring that your security is a priority.  
Another option that you may want to consider is a reputable peer-to-peer exchange. This can provide a safe and effortless way to purchase cryptocurrency online using a credit or debit card. A peer-to-peer exchange can be a good way to purchase cryptocurrencies such as Bitcoin in a safe and secure manner while still being able to remain anonymous, which is not always possible on standard cryptocurrency exchanges due to Know Your Customer requirements. With a peer-to-peer exchange, you can often read reviews and ratings of buyers and sellers to help build trust with other users.  
What to Look for When Choosing an Exchange 
Along with the level of security that is offered, there are several other factors that are worth looking out for when it comes to choosing the right cryptocurrency exchange for you. It can be all too easy to sign up to the first one that you come across, but this might not always be a wise idea. Once you have found an exchange that has a good reputation for security, some other factors to look out for before you decide whether or not to sign up include: 
Cryptocurrencies Available 
First of all, determine whether or not the exchange actually offers the cryptocurrencies that you want to buy. This is unlikely to be a problem if you're looking to buy some of the most popular options like Bitcoin or Ethereum; however, if you are interested in smaller and less popular altcoins, then you may need to look for a more specialist exchange option.  
Payment Methods 
How you can pay for your crypto is another factor worth considering. Consider whether you will need to first deposit funds into your account, or if you can simply buy the crypto in one transaction. Are you planning to buy cryptocurrency with a fiat currency like US dollars or British Pounds, or will you be using other cryptocurrencies to pay for it? 
Storage Options 
This factor can also tell you a lot about the security of the exchange. Generally, experts do not recommend storing your cryptocurrency on the exchange itself as there is a high risk of hacking. Instead, move it into a secure wallet. When choosing a cryptocurrency exchange, you should go for an option that makes it simple and easy for you to connect an external wallet and send your cryptocurrencies to it instantly.  
If you're thinking of purchasing cryptocurrencies, then the security of the entire process is perhaps one of the most important things to consider.