There are many virtual data room providers that offer a lot of mouth-watering features. These data room providers ensure enhancement of productivity in your business deals and operations.  
This article compares the top data room providers to see which is the perfect fit for your business. Our comparison includes the different data room pricing approaches, features, and benefits of some of the best providers on the market — these are iDeals, Digify, and SecureDocs. 
What is a virtual data room? 
A virtual data room, also known as an electronic data room or online data room software, is a secure cloud solution where the confidential and sensitive information of businesses and organizations are kept. Due to their high level of security, ease of accessibility and cost efficiency, virtual data rooms have become a lot popular among business owners.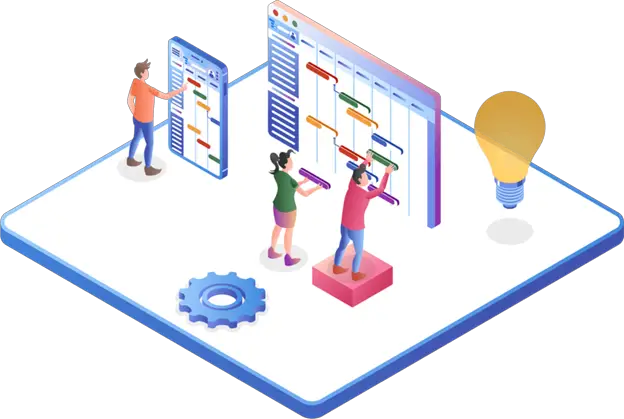 An electronic data room does not only store confidential information for easy accessibility but also helps to facilitate the due diligence process of business transactions like M&A deals, fundraising, real estate transactions, and more. Potential buyers will find it easier to access the information in a data room software through a secure Internet connection. 
Each data room software solution has many features including advanced permissions, Q&A tools, high level security, etc. However, the specific tools differ from one provider to another. 
Benefits of a virtual data room  
There are many benefits of using virtual data rooms and some of them are explained below. 
Global accessibility. The major difference between an electronic data room and a physical data room is global accessibility. This is a major benefit as it enables every party involved to be able to access the documents from anywhere in the world. This way, investors will be able to make an informed decision.[Text Wrapping Break] 
Lower set-up and cost-efficiency. Virtual data rooms are cost-efficient and cheaper to operate than physical data rooms. The major thing that is needed is a secure computer system and you can be one hundred percent sure that all your documents are safe and secure.[Text Wrapping Break] 
Document preservation. When you store documents in virtual data rooms, you can ensure that they will be preserved for as long as you want. Since the documents are stored online, they can be accessed for as long as possible.  
Data room comparison 
iDeals 
iDeals is one of the most popular data room vendors due to the high level of security and great features it offers. After it was introduced in 2008, it has been used by various businesses and industries including real estate and M&A. It is mostly used by companies that want to share and store confidential and corporate information. 
Another major reason why iDeals is so popular in the electronic data room space is its intuitive and easy-to-use interface. One does not need to be technologically savvy before they can operate this data room software as it takes only about 15 minutes to start using it.  
iDeals data room pricing  
Just like other data rooms, iDeals offers different subscription plans to cater to the needs of businesses and organizations: 
There is the Pro subscription plan which is for small and mid-sized projects 
The Business plan for large projects 
The Enterprise plan for big enterprises with many business objectives.  
Benefits of using iDeals 
Easy of uploading documents with the drag and drop feature 
Top-notch customer service 
Advanced data protection 
Digify 
If you are more interested in award-winning virtual data room providers, Digify is on the top of the list. Digify aims to balance two major features that are important in an electronic data room — ease of use and security. It is a great option for storing confidential business data and its data room services are also suitable for fundraising, legal department deals, due diligence, etc. 
It is a great choice for document security due to its activity tracking, watermarking, data encryption, access control, and rights management features. Users will also find it easy to share files using Digify.  
Digify data room pricing 
Digify offers three different plans that come with unique features based on what you want to achieve. Each plan comes with a certain number of virtual data rooms, guests and users but you are still allowed to buy as much as you want.  
There is the Pro plan which allows for one user, three data rooms and up to five hundred guests. [Text Wrapping Break] 
There is the Team plan which allows up to three users, ten virtual data rooms and two hundred guests. [Text Wrapping Break] 
Lastly, there is the Business plan which allows up to five users, twenty-five data rooms and five hundred guests. 
Benefits of using Digify  
High-quality customer support through chat and email 
Monitoring and control tools 
Security permissions for each document 
SecureDocs 
Securedocs is known for being easy to use, intuitive, and transparent when it comes to pricing. They offer almost all the necessary features needed in an online data room software such as notifications, permissions and drag and drop uploading. It is also a great option for licensing, M&A, due diligence, strategic partnerships, etc. This is one of the data room vendors that provides all you need for productive teamwork. 
SecureDocs data room pricing  
When it comes to pricing, SecureDocs is a little different from some virtual data rooms. There is a three-month plan where you are billed quarterly and twelve-month plan where you are billed annually.  
The flat-fee pricing is $250 per month, but there are also volume packages for people who have multiple and complex transactions to deal with. 
Benefits of using SecureDocs 
High-level security 
Excellent customer support 
Allows for maximum efficiency and productivity 
Conclusion 
These days virtual data rooms are not an option but a necessity. We hope that this quick review of the top three providers will help  you choose a suitable solution. However, if you'd like to expand your choice, there are some other data room vendors to consider.  
The most popular ones include Intralinks, Datasite, Ansarada, DealRoom, Sharefile, and more. Compare virtual data rooms against their pricing, benefits, and features for making an optimal choice.