Now is the best time for B2B SaaS marketers to play the long-term game.  The coronavirus truncated the projections of having $132 billion in global SaaS sales by the end of 2020. There was an alarming increase in the rate of layoffs and downsizing, leading to a consequent drop in demand. B2B SaaS marketers must now come up with a system designed to support long-term demand generation while hoping for the recovery of their targeted customers.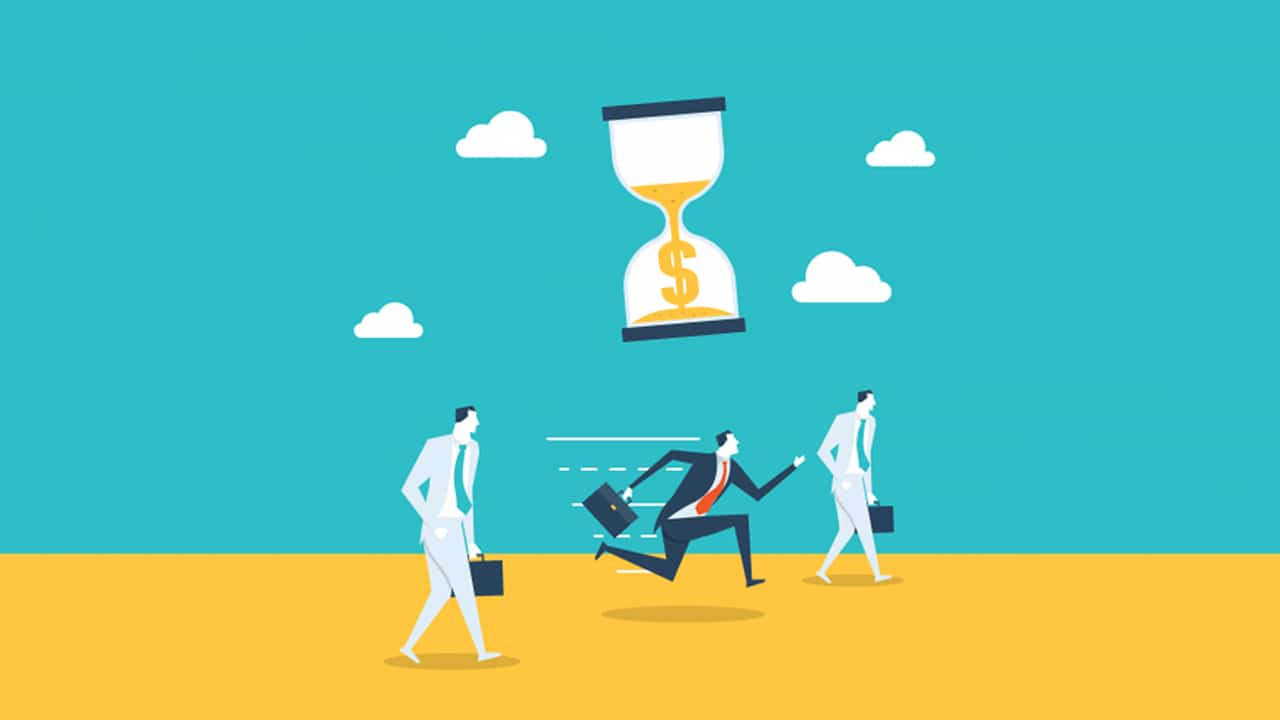 Creating a working system is half the job; the other half is maintaining it for long periods. An average B2B SaaS company may spend up to four months to convert a prospect. Considering the time, efforts, and costs required to achieve this, SaaS firms prefer to hire a marketing SaaS consultancy to save time and costs without sacrificing results.
Moving forward, this post discusses how SaaS firms can adopt thought leadership as a long-term, comprehensive digital marketing plan, as well as how they can convert their websites into lead generation machines.
What are the marketing goals of B2B SaaS?
There are three primary goals for every B2B SaaS Company's marketing plan:
Increase visibility and attain the industry authority status
Lead generation (new and qualified leads)
Upselling to existing customers
All these goals are achievable with thought leadership, especially when combined with other social media and email marketing strategies. Let's look at how this combination can help to achieve each of these goals.
Keyword selection to increase visibility
Business owners are not literally looking for services and products. Instead, they are interested in how they can resolve the problems facing their business. A B2B SaaS business can easily build trust with such businesses by offering solutions. But it doesn't just stop at having the answers – you must create an excellent B2B keyword strategy to ensure you are not targeting the wrong people.
Start with transactional keywords – keywords or search phrases showing the searcher wants a solution to a problem. They often contain words like "software". "services," and "solutions."
After this, come up with outstanding content your target audience will find very useful. When creating content, ensure that you choose the simplest level of writing that your audience finds easy to understand and use languages only your target audience will appreciate and understand.
Finally, on content, go for a format that will help your target audience. Yes, buyer-focused landing pages are ideal for ready-to-convert leads. But you can only become an authority and attract more people from the top of funnel traffic when you adopt long-form, detailed content like whitepapers, eBooks, case studies, and guides. With your potential buyers interested, you can start working on conversion.
Combining content marketing with free trials to generate leads
The complex and time-consuming nature of the early stages of a sale may discourage prospects. But when prospects can try out the benefits of your software for free, they tend to take an interest in learning your systems.
Note that offering free trials does not automatically capture prospects. You must show them why your product is worth their time. This is why thought leadership comes in – it helps to build trust with your prospects via content marketing. Clients will be more interested in your offers when they are convinced you are an authority that understands their problems and needs.
SaaS trials come in different ways. For instance, you can offer the most basic version of your software as a freemium offer, similar to what Slack and Grammarly are doing. With a freemium, you expose prospects to the experience while keeping them in the sales funnel for longer. However, the free version might be enough for certain users who will never consider upgrading.
Another form of SaaS trial is a free full-feature trial open for a limited period. You can then allow prospects to opt-in or opt-out at the end of the trial. With opt-in models, not having upfront payment information may increase trust and trial because there are no risks involved. Basecamp does this with their free trial. It is also better than the opt-out "auto-renew" model, which may give the impression that you have duped the prospects.
Using email campaigns to create upselling opportunities.
Acquiring a new customer is more expensive than selling to an existing customer. If you want to target your existing customers, create excellent email campaigns and other direct marketing strategies to create new opportunities. Your emails should not disseminate low-interest, random content. Instead, you should provide real value that ensures they open your emails to get that vital information.
Consider problems/solution guides, case studies, and white papers that discuss the problems they face and how you can solve them. When clients find your emails worthy of engagement, they can be sure reaching out for a potential upgrade will not be a waste of time.
More On Strategy Development
Having understood your marketing strategy's main goals and methods, you should refine and improve your strategy. Here is how:
Develop and implement the right systems.
A good number of prospects encounter B2B SaaS companies through Google Search. If a prospect finds you through this medium, you must establish authority and trust to bridge the gaps in your sales funnel. You can only do this when robust lead tracking, attribution, and reporting systems are in place. These systems help to optimize conversion rates for each visitor. Start by getting a CRM, a marketing automation platform, and a keyword research tool.
Regular content update is key.
It is easier to settle for high-quality content that preserves its relevance and value for several years. However, you can only keep up your top position on search engine result pages if you churn out valuable content regularly. Search engine algorithms favor brands with fresh and relevant content. Post twice per week on your websites and keep the engagement going on social media to ensure visibility and sustained leadership. Start by developing an editorial calendar.
Trust your team.
Having a good team increases overall efficiency. You get to delegate responsibility to the right personnel and achieve excellent results faster. Your marketing team should include sales staff, data analysts, graphic designers, web designers, editors, and writers.
Maintaining the lead generation systems
For starters, focus on your core KPIs for each goal. Once you are convinced that your strategy is performing well, consider keeping the lead generation system for as long as it remains relevant. You can either do this in-house or work with a reliable SaaS marketing agency – the latter will help save time and costs.