The Matroska multimedia container or mkv is a file format that can hold an unlimited number of videos, audios and other multimedia files in a single file. It can be used in storing movies, TV shows, and other multimedia content.
Occasionally, you may stumble across a device or media player that doesn't support mkv. On occasions like that, you may need to convert from mkv to mp4.
Mp4 is a more universally used file format. Converting from mkv to mp4 is an easy process. This article will walk you through the process, explaining the different methods of converting from mkv to mp4.
How to Convert Mkv to Mp4
Converting mkv to mp4 is not a complicated process. Just as there are several video and audio formats, there are also several tools for converting between formats. The methods for converting from mkv to mp4 can be put into two categories: using online solutions and using the software.
The online solution entails your using websites on the web to convert from mkv to mp4. Using the software, as the name implies means you download a software that can do the conversion and you use it when you want to convert your mkv videos into mp4.
Convert Mkv to mp4 Using Online Tools
As long as you have an internet connection, converting your video from mkv to mp4 is easy. With a few clicks in your browser, you can begin the conversion process. This is because there are several websites that help with the conversion on the web.
For this method, you don't need to have dedicated software, just your internet access. You can do a simple search of "convert mkv to mp4" and several options will appear for you to choose from. 
Before we discuss some of these online tools, you need to note that there are some disadvantages to this method.
First, you will be using a lot of data on the internet. If you do not have a WiFi connection, or if you are on a budget, this is not the best option, particularly for converting bulky videos. You will need to upload the video to the site, then download the converted mp4 file to your device. This is data intensive.
Another concern people have is that it may be unsafe to convert confidential videos on the web. If you are wary of your videos being bought in the public, using the software may be a safer bet.
Many of these online services are secure though. They do not look at your video or keep a copy, so converting online is not so much of a security risk.
The advantage is that you don't have to spend money purchasing software, neither do you have to download any software. You can use your device memory for other important things such as saving your videos.
Regardless of the website you use, the steps for converting from mkv to mp4 are similar.
There is usually a button to choose or add or upload the mkv file. Click on it.
You may be able to adjust settings. Next, click on the button to convert to mp4. Some websites will tell you to select the format you want it to be converted to.
When the conversion is completed, you can then download the mp4 file, and save  the downloaded video to your desired location.
A few of the popular tools are mentioned below.
Use convertfiles.com
Just go straight and type the address in your URL locator or simply click here to get started. Now you can begin the process of conversion. You can also convert to other formats on the site.
Cloud convert
Cloud convert is one of the best video conversion web-based tools you can use. It not only converts from mkv to mp4 but converts to other formats. 
Convert Mkv to mp4 With Software
There are several software that you can use in converting videos from one format to another. Your choice depends on your preference.
You may consider which software is easiest to use or has the best interface. You may consider speed on deciding the software to use in your conversion. Some software ate free while others need to be bought.
These are some of the things you need to consider when deciding what software to use on converting from mkv to mp4. Without much ado, let us discuss some of the most popular software for converting your videos from mkv to mp4.
1. VLC
VLC is not just a tool for converting from one format to another. In fact, it is popularly used as a media player in your PC and smartphones to play videos. It is also used as a streaming media server.
It was developed by the VideoLAN project and is available on Windows, macOS, Linux; as well as mobile operating systems such as Android,  iOS, iPad's, Windows 10 mobile, Windows phone, and Tizen.
You can download it for free on any of the major digital distribution platforms such as Apple's app store, Google Play, and Microsoft Store. This cross-platform appeal is one advantage that VLC has.
Using This Software: 
To convert from mkv to mp4, first, download and install VLC on your device. On the app, click the media tab on the top toolbar, then select "convert/save" to open the media window.
Once the media window is open, you can click the add button to select mkv files on your device. You can also drag and drop a file to the list. Either method will add your desired file to the list. Click the convert/save button to enter into the convert window.
Select video -H.264+ MP3 (MP4) as your out profile, then tap the tool button to select the profile edition window.
In the profile edition window, you can choose video/audio codec, as well as the subtitles for the output mp4 video file. Don't forget to click the save button to save your changes, then close the window.
Return to the convert window and there choose the destination where the output file will be saved.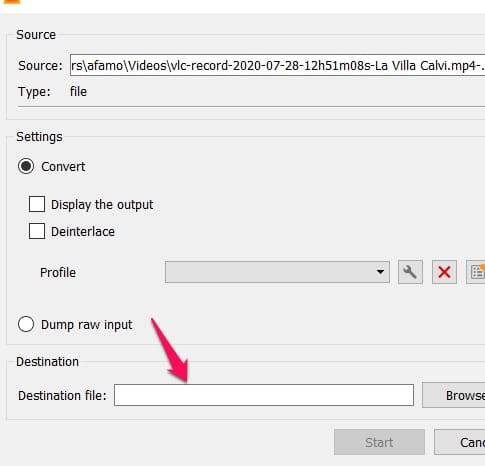 To begin the format change, click the start button at the bottom of the convert window. You'll be able to see the progress of the conversion because the timeline will be turned into a progress bar.
VLC is one application that everyone who watches, streams, or converts videos needs.
2. Freemake Video Converter
Just like VLC, Freemake video converter converts videos in different formats such as mkv, Avi, MOV, WMV, mp4, mp3, ts, and flv to your desired format. It also allows you to import both images amf audios and turn multimedia into videos.
In addition to this, all the different codec—such as H.264, MKV, AAC, and MPEG4—are included. You can use this software on your PC, both on Windows and macOS. 
First, download and install the Freemake video converter software. Launch the software, and click the "+video" button to add the mkv files you want to convert. Alternatively, you can drag and drop all the mkv files you want.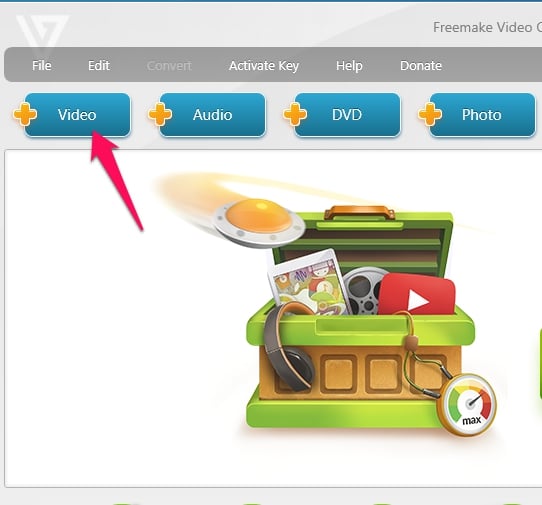 Click "to mp4" to choose the format of the output file. You can also choose a ready preset or create one.
Finally, click convert, and wait for the process to be completed.
3. Handbrake
Handbrake is another free conversion software. With it, you can convert several formats to the format of your choice. One thing that stands Handbrake out is that it allows you to select your conversion settings. You can select your settings in a few seconds, or you can spend more time going into the details of your settings.
To begin using the software, download and install it first. Once launched, click the 'source" button on the toolbar, next, select "open file" and choose your mkv file.
Under "destination" click the "browse" button. This is to enable you to choose the destination folder for your mp4 file to be saved. Also, you can select a name for it.
Under output settings, mp4 is usually selected by default as the output format. Check that mp4 is the format. You can click the start button to begin the conversion. 
Note that you can select more quality settings before hitting start. Use the tabs at the bottom to adjust your settings. You can crop the video, set a new height and width, add filters, change the video quality, choose a codec, and much more. Once you did with the settings, click start to convert.
4.

VideoProc
VideoProc (Download Here)  is a lightweight and user-friendly software that allows you to convert any MKV files efficiently, without sacrificing the quality.
VideoProc allows you to convert any video file into all popular formats– for example, MKV into Mp4. It is one of the few software that supports 320 input codecs and 420+ output formats. The most attractive feature of this software is that it compresses the file by 90% and there is a mere pixel-level difference in the quality.
Unlike advanced software like Final Cut X and Vegas, VideoProc is quite simple to use. It involves only three steps to convert the video/audio- import->select formats-> run. The accessibility of this software is a major plus point as it does not require the user to have an in-depth knowledge of editing.
As for the technical aspect, VideoProc has the fastest processing speed with Level-3 GPU acceleration powered by fully powered by Intel®, AMD® and NVIDIA® GPUs. This also helps in maintaining the quality of the converted file.
Once you have installed the software and understood how it works, you can follow these simple steps to convert MKV files to MP4-
Step 1:- Click the "+Video" button to import one video or multiple videos (for batch transcoding) into the program.
Step 2:- Click the "Video" tab on the bottom of the interface. Many popular video formats are presented. Select the 'MP4' as an output format.
"General Profiles": Transcode video to H.264, MPEG4, MOV, HEVC, WebM and more.
"Music": Convert video to audio file in MP3, M4A, WAV, FLAC, AAC, iPhone Ringtone etc.
"Mobile Video Profile":Transfer video to Apple,Huawei Samsung, Android, Microsoft Device and Sony Device.
"Web Video Profile":Make the video compatible with YouTube, Facebook, Vimeo and other online video-sharing sites.
"DVD Profile": Change the format to NTSC/PAL VOB for later DVD burning.
"HD Video": Turn the video to TS, AVCHD, MKV and MPEG HD.
This tutorial will give you a fair idea of how to use the product-

How to Convert MKV to MP4 | MKV to MP4 Converter
Conclusion
Mkv is one of the formats in which videos can be in. Not every device or media player supports this format. On the other hand, mp4 is a more universally used format.
Converting from mkv to mp4 is something you'll have to do at some point. This article shows you how to do it easily.