Educational software applications should be of interest to modern education businesses. The reason is simple: they help to reinforce the existing learning methods and promote progress with the new ones. In this article, we look at the ways to implement educational software. As you'll see, many motivations exist to promote frameworks of this type. If you're interested in an educational app development company in the USA and beyond, keep reading. This article offers a lot of interesting information in this regard.
Understanding Educational Software Requirements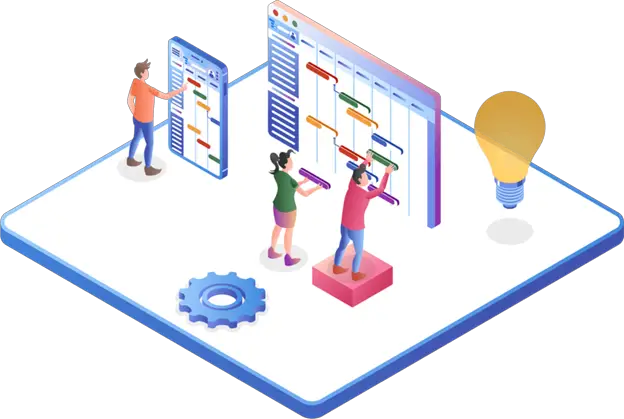 Modern educational institutions have unique requirements when developing software applications:
1) They need to enhance the existing teaching methods: the created framework should offer some advantages to the teaching organization. Many companies seek a way to complement rather than completely disrupt their teaching;
2) They must offer some vital innovation: another thing that most companies seek in educational software is the ability to use new technology. Modern technologies offer a tremendous amount of new ways to teach. For instance, it's possible to use virtual classrooms instead of real ones. Many companies ask for custom educational software to get access to solutions of this type;
3) They must offer something convenient: the last reason why so many companies go for custom software development is comfort. They want to create apps that make their work better and easier. For example, an automatic testing program can save a lot of time in analyzing various student knowledge reviews. Many companies seek the maximal comfort of their workers while promoting programs of this type.
Strategies for Building Educational Apps
To build an interesting educational app, you need several elements. Above all, your program should have some interesting content. For example, so many people use Duolingo because it offers interesting spaced repetition exercises. This content makes the learning of particular languages easier for the students. Another crucial aspect to consider is a scalable framework. Your app should work for both large and small educational programs as well as a small and large number of clients. This means that one must choose a programming platform that best fits such goals, such as Node.js. Lastly, a good user experience is a must. To attract users, you have to offer an interface that's easy to use. All in all, there are no simple pathways to success in the field.
Examples of Successful Educational Software Applications
Here are two examples of successful apps:
1) Duolingo: this site offers language learning services to customers. It facilitates learning via exercises, teaching the students vocabulary and grammar. Today, it features dozens of languages and millions of users. This platform receives approval from teaching organizations of various kinds. The key success factor for Duolingo undoubtedly stems from the ease of use and profoundness of content;
2) Anki: free and open-source software for learning via flashcards. This program attracts millions of users who learn languages or need to memorize many facts (as in biology). The success of the software stems from its customization and comfortable interface. The free nature of the software is also attractive.
Benefits of Utilizing Software Applications in Education
To summarize, educational software can bring about significant benefits to the education field. What are those? Above all, one can benefit from the elevated comfort in teaching and innovations. Are you interested in developing some software in the presented sector? In that case, the best choice is to contact some professionals. KeenEthics company offers high-quality services in this respect. Are you interested? You can find the company via this link: https://keenethics.com/