All over the world, sending emails is the go-to communication especially in official situations so it's important you know the difference between CC and BCC. 
Just as in other types of communication, emails have some sort of etiquette rules, and knowing the difference between CC and BCC will help you navigate these rules properly. 
You don't want to come across as ignorant especially to prospective employers or business associates. 
When You Need To Use CC and BCC
Basically, you use CC and BCC when you're trying to include a lot of people in the mail you're sending. 
I will be explaining what these terms mean individually, then I'll dive into the differences you should know about. 
I will also explain situations where you are expected to use CC or BCC. 
What Is CC? 
CC is short for Carbon Copy. The story behind this name is rooted in the fact that if you wanted a replica of a page, you would put a carbon paper in between two sheets and write on one.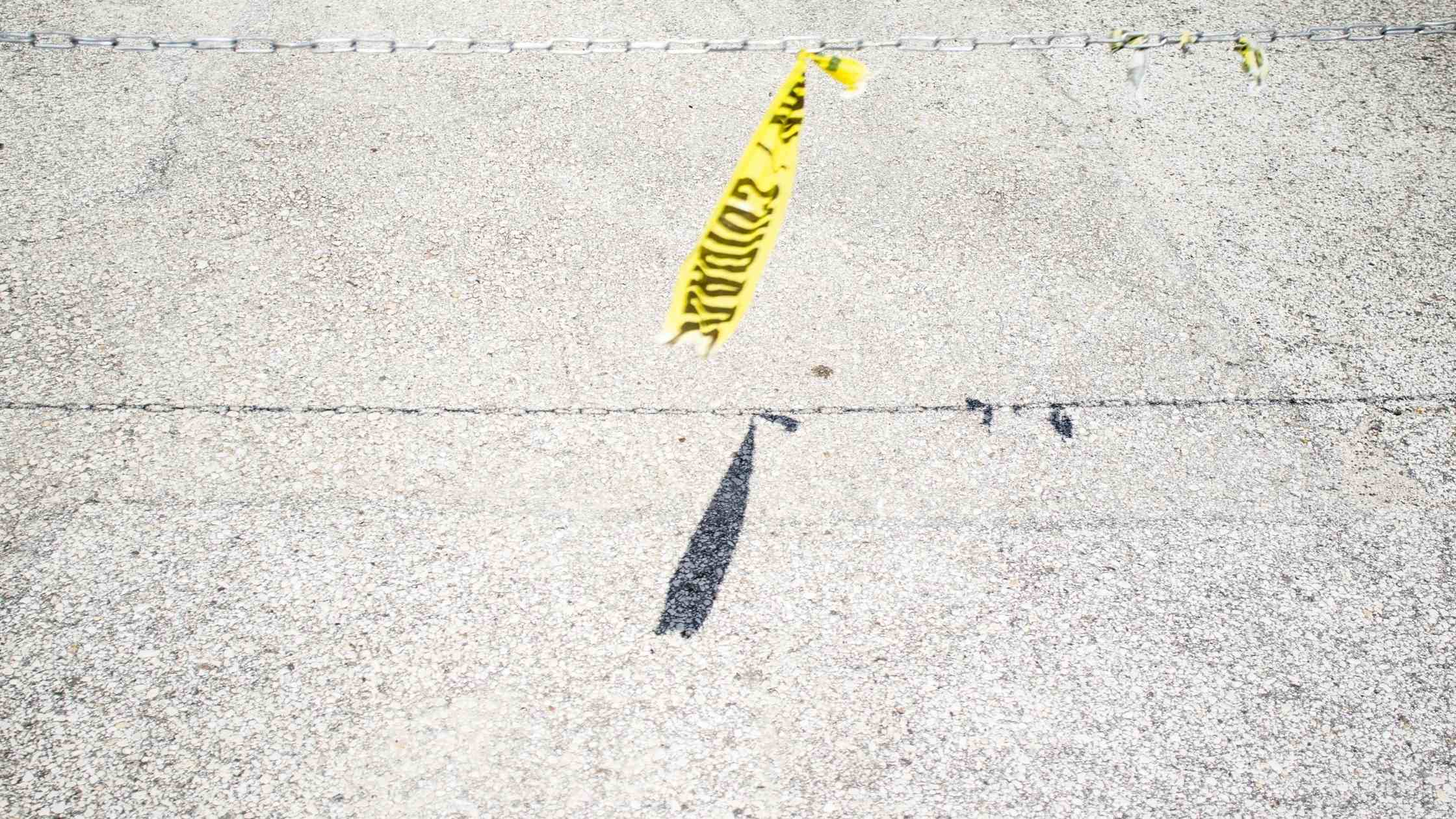 Whatever you write will appear on the other page too. So this is a way of telling the recipient of the mail that this mail has been sent to more than one person and this is an exact replica of the mail sent. 
You will hear terms like "I cc'ed you on the mail" which basically means I shared the mail with you too along with other people. 
You will also be privy to the information about all the emails that were sent to if you were cc'd. 
CC is basically used if you're not the main recipient of the mail but the mail does concern you in some way. 
Remember that the main recipients will be added to the "To" address bar. 
What Is BCC?
BCC stands for Blind Carbon Copy. If you followed the story about carbon papers above, you'd know about the carbon copy part. 
Adding "blind" to the phrase just simply means that a bcc'd recipient cannot see the other recipients of the mail. 
The recipient is blind to the other receivers of the copies of the mail. 
You might even be bcc'd even if you're part of the main recipients especially if the sender wants to keep the recipients from finding out who else got the mail. 
Situations in businesses can sometimes necessitate the use of BCC because of privacy and hierarchy concerns. 
Difference Between CC And BCC
To explain the difference between CC and BCC, I will be using situations, etiquettes, and other functions. 
1. Sending Mail To Recipients That Don't Know Each Other 
If you're sending a group mail to a bunch of people who don't know each other and who really don't have anything in common, it is sensible to use the BCC feature instead so that you can keep the email addresses of all of your recipients private. 
You don't want to be sharing info about other people without their consent. It could turn out to be a breach of serious consequences. 
So, the main difference between CC and BCC lies in the recipients of the email you're sending. 
2. Sending Mails To A Department (Workplace)
When sending emails to a whole department especially concerning important memos or news, it is vital you cc'd everyone. 
You can always use that to point out everybody saw the message and you will have the backing of the recipients because they too will have proof that you sent it to the whole department. 
This is not just for businesses, it could also work for other mundane uses. 
As long as the idea is that there are main recipients and others who would be concerned about the mail, you should use "To" for the main receivers and CC the concerned parties. 
3. Sending Mails To A Really Long List Of People 
Sending mails to a lot of recipients can sometimes become messy if we don't follow the correct format. Especially if the mails should be replied to. 
If you CC a lot of people in mails that require replies, the mail process won't be organized because everybody you cc'd will get the replies of everybody else. 
Instead of cc'ing, using the BCC feature here is more orderly. 
This is because when replies come in, the other bcc'd recipients won't be able to see the replies, they wouldn't even know others that received the mail. 
You will get replies in an orderly fashion instead of it following the same thread. 
A Quick Rundown Of All I Have Been Explaining
CC 
Used when you need the recipients to know exactly who the mail was sent to. 

Used when the person isn't the main receiver of the mail but still needs to know about it. 

Used if there are no privacy issues. 
BCC 
Used when you want to send to a lot of addresses and you don't want to have privacy issues by allowing people to view other recipients' mail addresses. 

Used when you want to conceal the fact that somebody else can see the communication between the sender and receiver. 
How To Use BCC in Gmail
It's too easy to use CC or BCC in Gmail, Click on the Compose option, it will open New message windows for you.
On the right-pane side, you have the option to use CC or BCC.
The same way you are able to use CC and BCC option on your Android and Ios Gmail app also. Just tap on the arrow icon, you are able to see CC and BCC option here.
How do you automatically BCC an email address when using Gmail?
If you automatically want to BCC an email or forward an email automatically to a particular email then you need additional configuration in your Gmail settings.
Click on the "Setting" gear icon in the right-pane side of your Gmail and click on the "See all Settings" option.
Click on the "Filter and Blocked Address" option and click on the "Create a New Filter" option.
Enter your email address here in the From field and click on the Create filter option to create your filter.
Here click on the "Add Forwarding Address option".
Enter your forwarding address here and click on the Next option.
One small pop-up will open for your confirmation, just click on the proceed.
it will send one verification code to your email for a confirmation.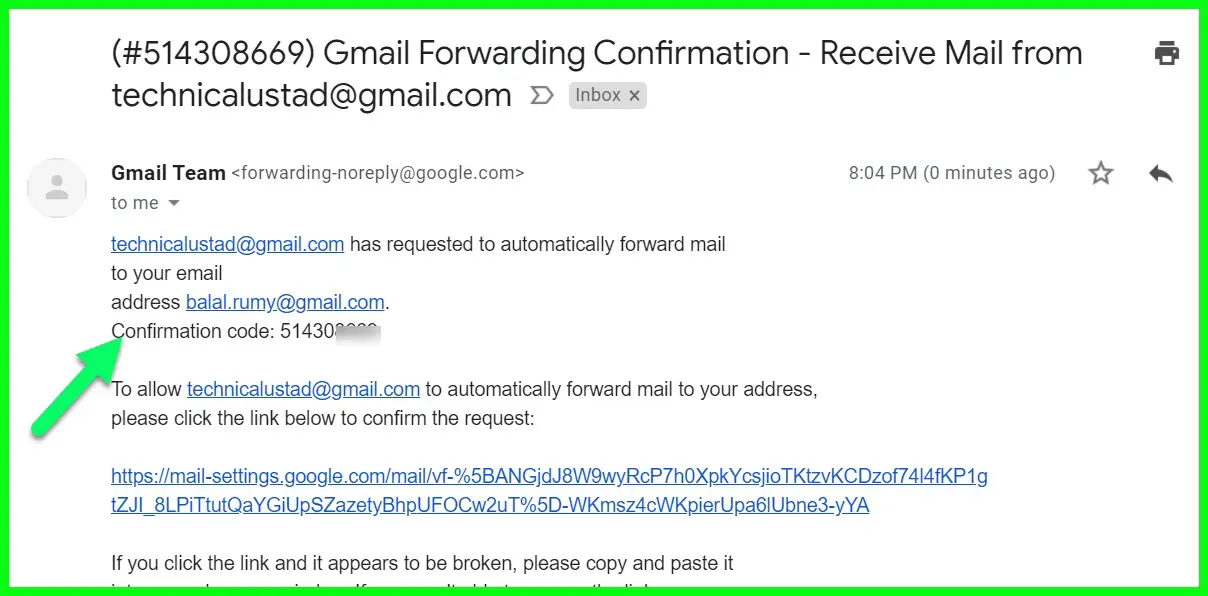 just copy the code and enter on Forwarding page and click on the verify option to verify your email address.
Now under Forward it option you have other email address that you wants to forward. Now click on the 'Create Filter" option to create this filter.
Gmail will show you notice about this forwarding for the next seven days.
if you want to disable this forwarding, Navigate to the "Filters and Blocked address" option and select the filter that you recently created and click on the "Delete" option to delete it.
With this filter, you are able to send a copy of the email to another address.
Security Tips You Should Consider Using To Beef Up Your Gmail Account
Now we have talked about the difference between cc and bcc, you should note that just as email sending etiquette is important, you should also consider taking advantage of the following security measures to ensure your account is safer from hackers and malicious intruders. 
I will be explaining using Gmail which is probably the most popular mail out there right now. 
If you're using other mails, you might want to consider switching to Gmail or asking your mailing service providers if they also have the following security measures. 
1. The Two-step Verification Security Measure
This measure should not be strange to most users since a format of it is used on most social sites (like WhatsApp). It is a really important security measure and it doesn't need users doing much after you set it up. 
This feature is like an added layer of defense so if the first wall is breached, your Gmail account can still be protected with the two-step verification process. 
The two-step verification process works like this when you have it enabled. When you try to log in to your Gmail account, you will be asked for a code that is usually sent to your registered phone number. 
It is only when you input the code generated that minute and sent to your phone number, that you can now input passwords and access your account. 
This makes it really hard for hackers to get past this layer of security. 
You really should look into using this security feature especially in times like this where hacking accounts are now common occurrences. 
2. Advanced Phishing And Malware Protection
This is kind of a background process that flags emails that have suspicious attachments. 
This feature immediately sends all of these emails to Spam to ensure that you're protected. 
If you check your Spam inbox and you realize it's a legit mail, you can always move it back to your normal inbox. But better safe than sorry and that's what this security feature is all about. 
3. Reviewing Suspicious Activities
This security feature is important because you will be getting real-time updates about any activity concerning your account. 
When there are logins from devices that aren't usually used or any other suspicious activities, Gmail will send you emails on your record mail asking you to review the activities and determine if you performed all of them. 
If you didn't, it might be time to change your password or tighten up the security around your account using any of the tips above like the two-step verification security feature. 
4. Security Sandbox

 
This is a feature that is still not as widespread as the other features in this list but still really useful. 
Basically what you get is that Google will execute mail that has suspicious attachments. 
The mail will feel a user has opened them and then Google will be able to find out if it's malware and all of these processes will take place in a secure sandbox environment. 
Malware is now transmitted in embedded scripts too so this is a feature that will help prevent all forms of intrusive or destructive mails. 
5. Google's Gmail Confidential Mode
What this security feature offers is the ability to send messages with expiry dates or cancel earlier sent messages. 
This feature has its uses because it protects data, users and it also makes it possible for a self-cleaning outbox. 
The confidential mode also helps protect users who have it enabled in situations where hackers have gotten access to the addresses they sent mails to. 
To enable this security feature, you will have to navigate to User Settings and find out if your account can be enabled in confidential mode. 
There's also a feature for other people who don't want messages that expire. 
If you have somebody that keeps sending you messages that expire and you're not interested, then there's the option for you to stop receiving messages from people with Confidential Mode enabled. 
How To Use BCC in Outlook
It's too easy to use CC or BCC in outlook.com or in outlook client,  To use CC and BCC in the outlook.com, click on the New Message option, it will open New message windows for you.
To use BCC option in Microsoft outlook client, Click on the New Email option, under new email option, click on the "Options" and click on the BCC here.
Conclusion 
The difference between CC and BCC is important in email sending etiquette. It is vital we understand where and when to use both of the features and I have explained the situations we can use CC and BCC in. 
If you're having issues deciding which one to use, follow the format above and it should resolve all concerns about the one to use. 
Tightening up our mailing account cannot be overstated, the tips above are really important in ensuring you add layers of security to your account. 
You cannot just rely on your password to protect you anymore. Use one or more of these features and you will be more protected and that's never a bad thing. 
Thank you for reading this article, I will really like to hear your thoughts about using CC and BCC, some security tips you use to keep your mail account safe and of course what additions you may have to the difference between cc and bcc. 
Use the comments section to share your thoughts.