Identity theft is on the rise. In 2019, there were 3.2 million reports of identity thefts, and of those, 1.7 million were fraud-related. In nearly a quarter of fraud cases, money is stolen directly from the consumer.
It's no secret that identity protection remains a crucial component of today's e-commerce landscape. Businesses have invested in premium digital identification solutions to protect their users, but it doesn't mean that the average consumer is fully protected from identity theft.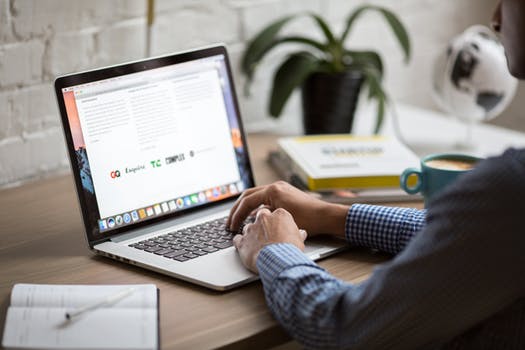 Because modern hackers are becoming more and more crafty, it's also become increasingly difficult to understand when your identity has been compromised and when you need to run a background check on yourself. With that in mind, here are five warning signs you may be a victim of a stolen identity.
Suspicious Bank Withdrawals
You might think that "check your bank account regularly" is an obvious tip, but there are many people who don't make it a habit. According to a Lexington Law Survey, 30% of Americans check their bank accounts once weekly. Furthermore, if you make many purchases daily, it's important for you to take the time to review your withdrawals with a fine tooth comb on a regular basis to ensure there are no mysterious purchases. Even if there are small purchases you don't know about, investigate. Sometimes hackers make small purchases to ensure your credentials work and to prevent banks from flagging them.
Certain Mail Stops Coming
If you notice that bills and other mail that include important credentials aren't coming, it could be a telltale sign that your identity is compromised—or on the way there. There are many hackers that still resort to older tricks like stealing mail or dumpster diving, which is why it's so important for you to tear up important mail before you dispose of it. In fact, according to the Postal Inspection service, mail theft reports increased by 600% over the past three years. For this reason, it's important that you always pay attention to the flow of your mail.
Credit Report Contains Suspicious Items
It's a healthy financial management practice to review your credit report at least once per year, if not more. You can receive free credit reports from all three credit bureaus on an annual basis, and you should take advantage of this every year. You can also monitor your credit score using additional paid services and tools. Always make sure that the activity on your credit report reflects yours.
Hackers and thieves like to target consumers with fair credit or above and open credit cards in someone else's name. Believe it or not, getting a credit card in someone else's name is fairly straightforward; all you need is a social and a few other credentials. These days, social security numbers and other personal details are readily available on the black market.
If you notice that someone else took a credit card out in your name, the first step is to call the company that issued the card.  Explain to them that someone else has stolen your card so that they can freeze the account to prevent further movement. Then, go ahead and change your passwords for other important financial accounts and to place a fraud alert on your credit reports.
Surge in Collection Agency Calls
Even if you've got a perfect credit score, you may have received a call from a collection agency before. Perhaps you dismissed it, thinking it was a scam. However, if a bill collector is calling to request you pay a bill on an account that you've never opened, this might mean that someone has opened up an account in your name. On the other hand, it could mean that someone has given away your personal info, and the call is, in fact, a scam targeted at you because your data was sold.
Inaccurate Social Security Statement
Your social security statement shows you how much you've paid in medicare and social security taxes. It also shows you how much you're entitled to per month when you retire or get into an accident that contributes to your disability. Most people don't know that they can check their social security whenever they would like. If your statements show earnings that aren't yours, there may be someone using your social security number illegally for work.
Although you aren't losing money, this form of identity theft can hurt your credit and work history in the long run. For example, if you were to become unemployed, you might experience trouble filing a valid unemployment claim.