Have you recently created a website but still not getting any positive output after months? Are the numbers of your online purchases and web traffic still the same? Trying to design and create a website on your own is time-consuming and doesn't always guarantee the best results.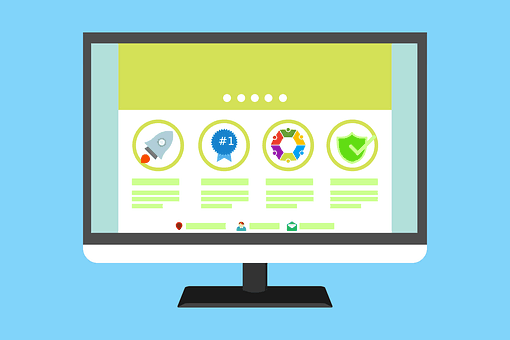 Ensure that your website positively impacts your business by hiring a web design agency. These agencies comprise professionally trained, highly experienced, and well-equipped web designers who can significantly improve your website. The money you'll spend in hiring a web design agency is a smart investment as the team can benefit your website in the following ways:
Websites have become a necessity among businesses, and creating one just for the sake of it won't bring any results. Your business won't haul in customers or earn profits if your website stays in the shadows of your competitors. 
A web design agency, especially a Umbraco agency, has an in-depth understanding of Search Engine Optimization or SEO and will implement SEO practices to your website. SEO is the practice of improving different elements of your website to increase the quality and quantity of traffic it reserves. An SEO-friendly website ranks higher on the Search Engines Results Pages or SERPs, increasing your visibility online. 
When you hire a web design agency, they'll know how to optimize your images, improve your website speed, and align content with search intent. These SEO practices will surely set your website apart from the competitors. 
As mentioned, the competition is fierce in web design, and creating a unique design is challenging. Other companies might have already used every possible design element in their websites, leaving you with zero options on how to design yours. 
You won't have this problem because a web design agency has the skills and tools to create a unique-looking website for your business. Professionals working for these agencies will know which colors, fonts, and visual style to use to ensure your website is like no other. They'll also incorporate elements that reflect your branding. 
Aside from standing out from the competition, the ability of the agency to produce a unique website also allows you to highlight the personality of your business. This will make your website easy to remember. 
Up-To-Date With The Current Trends
Web design is constantly evolving. For example, in 2022, visible borders, creative scrolling experiences, handmade graphics, and engaging interactives are expected to make waves. These trends may or may not be relevant in 2023 and the years to come. 
Hiring a web design agency will give you access to the current trends of web design and ensure that your website implements all of these. Staying up-to-date with web design trends will continue to retain existing customers and help you gain new ones. Keeping up with the trends will also make your website relevant and maintain its position in the SERPs.
Create A Positive Impression
How your website looks can influence an online user's decision to stay. Offer them a cluttered website, and they'll immediately abandon the page after seconds. An unappealing website will only gain negative feedback from online users and cause them to share their experiences with other people. This will prevent you from increasing your web traffic.
Working with a web design agency will give you peace of mind knowing that your website creates a positive impression among online users. These agencies will know how to showcase your business's value proposition on your homepage, so online users will have reasons to stay. They'll also ensure that your homepage uses elements that develop connections and build trust.
A web design agency will highlight all the things your business offers, so you'll be able to impress users when they visit your website. It'll be easier for you to convert online users into your paying customers if they're convinced about the efficacy and legitimacy of your business. 
More and more people are using their smartphones and tablets to access the World Wide Web. Statistics show that almost 60% of the website visits in 2020 came from mobile devices. With this in mind, it's important to create a website that's both appealing and functional no matter the device used in accessing it.
A web design agency can create a responsive web design so that all of your visitors will have a seamless experience regardless of the size of their devices. Professionals working for these agencies will use a fluid and flexible layout for your website, which automatically adjusts depending on the size of the user's screen. As a result, users will enjoy an optimized browsing experience. 
Besides adapting to the status quo, a responsive web design also improves your SEO strategy and guarantees higher conversions. A responsive web design also allows you to expand your reach.
Do you know that your website is ongoing work and requires long-term expert attention? Creating the best website doesn't happen overnight; you need to continually check its performance to determine if it's making any progress or requires improvement. This is especially true if your business belongs in a fast-paced industry. 
The continuous support provided by a web design agency will significantly benefit your website in the long run. These agencies will continually monitor your website and implement a maintenance plan to ensure that it continues to serve its purpose. On top of resolving bugs and other common issues, a web design agency will continually improve your website so it adapts to the current trends and the demands of your target audience. 
The ongoing support provided by a web design agency will save your business time and money. Plus, this will guarantee that your website continues to bring positive outputs to the business. 
Work With The Right Agency
With the number of web design agencies operating today, it's crucial to know what things to consider when hiring. Working with the wrong agency can put your resources down the drain. 
Look for a web design agency with years of experience working with businesses in your industry. Ensure that the agency gained positive responses from their previous clients, as well. A web design agency that possesses these qualifications will surely transform your website!