You have chosen the best VPN like Zenmate, Express VPN ,IPVanish and You paid for their services. But, Is the usage of VPN makes your identity anonymous over the Internet?
The truth is VPN can provide the enhanced privacy and security but not anonymity. A VPN service with no-logging policy admitted that they had installed the packet sniffing software to monitor traffic. So it's not appropriate to admit the VPN takes you fully anonymous online.
Personally, I have paid subscriptions with Zenmate and Express VPN and i tested my anominaty with other paid VPN also, you can also test your anonymity by navigating to  https://whoer.net/
it will show you, your Anonymity percentage along with IP, Location, ISP, OS, Browser, Proxy, TOR, Anonmyzer etc.
in down it will show you the reason why your "anonymity Score is low".
Most of the time when we are using VPN, we forget to change time zone and other factor that's really important for anonymity is "WebRTC".
WebRTC is an open framework for the web that enables Real Time Communications in the browser. It includes the fundamental building blocks for high-quality communications on the web, such as network, audio and video components used in voice and video chat applications.
This video will help you to understand "WebRTC"
To Protect against "WebRTC" in firefox, Navigate to Menu > Add-ons and Search for "Disable WebRTC" and install this one.
To Protect against "WebRTC" in Google Chrome, navigate to https://chrome.google.com/webstore/ and search for "Easy webRTCBlock" and install it.
and change you PC time zone according to your selected country in your VPN,
To Change Time Zone in Windows PC, Right-click on the Start menu in Windows 10 and select "Control Panel" and look for "Date and time" and click on the "Change Timezone" and select your time zone.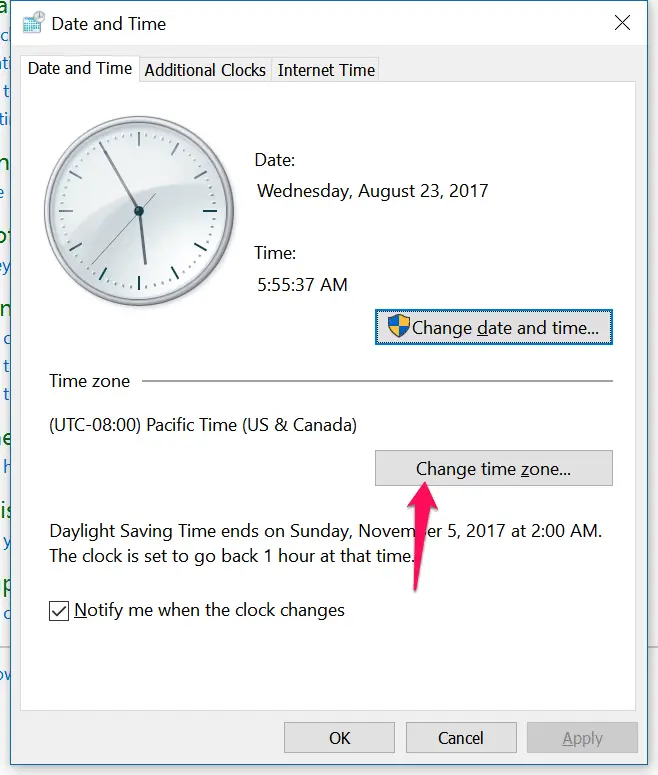 and after changing your Time zone according to your selected VPN country and disabling WebRTC, again check your score with https://whoer.net/
As you seen in below screenshot, we reached to 70% anonymity Score. 🙂
Final Verdict:- There is no method to completely hide your self on the internet yes but with Paid VPN and above mentioned tricks you can achieve a higher level of privacy and anonymity.
Video Tutorial:-
How secure and anonymous are you if you use a VPN
I will recommend you to read VPNs Illustrated: Tunnels, VPNs, and IPsec: Tunnels, VPNs, and IPsec.
Also Check:- How to get rid of Facebook ads easily