Your position in Google ranking is one of the most important factors for achieving success. Being ranked high will help in improving your business, making it grow and obtain new leads. However, it can be challenging to reach the first or second page, especially if your website is quite new.
So how can you do that? How can you boost your ranking? Well, keep reading if you want to find out.
Track Your Keywords
Keywords and the process of choosing the right ones are some of the things that you need to pay close attention to if you want to rank high in Google. Let's say that you already have both – your website and the keywords. However, in the ranking, you are on the tenth page. Chances are that the keywords you chose were not very good.
But how can you know this? By typing your keywords into the search bar, counting the results, and adding your position to a spreadsheet? It's possible, but it would take a very long time, especially if you want to track a larger amount of keywords.
So how can you track your keywords better? Well, the best option would be by using a simple SERP tracker, thanks to which you can perform a SERP analysis.
Performing a SERP analysis will help you in evaluating if the keyword you are planning to or are ranking for is relevant, and the possibility of outranking your competitors.
Make your Website Mobile-Friendly
It's no secret that people these days use their mobile phones more than any other electronic device. Right now, having a mobile-friendly website is not an option – it is a must if you want to reach a high position in the ranking. Studies have shown that around 57% of web traffic is done on mobile phones.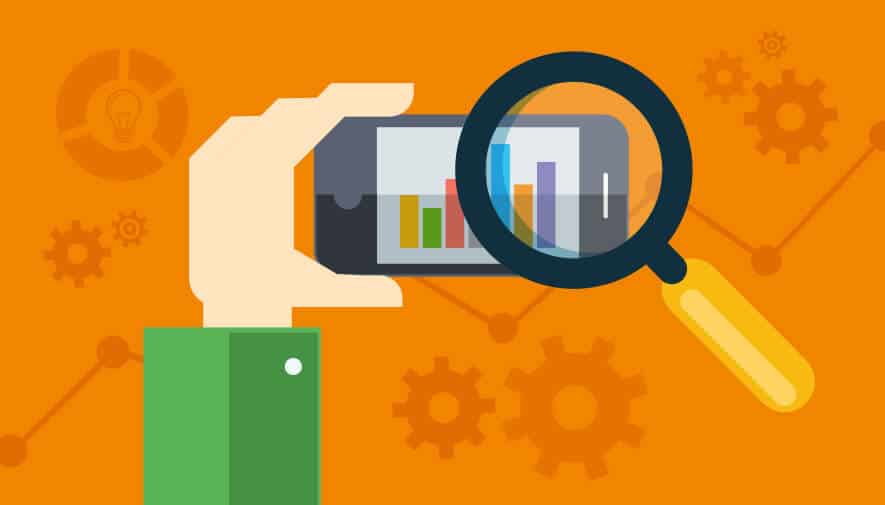 The same amount of people said that if a business's mobile website is poorly designed, they will not recommend it to anyone. And that will have an impact on your position in the ranking.
So what can you do to make your website mobile-friendly? Well, firstly, you need to know if your site would pass Google's mobile-friendly test. If you pass, then you have nothing to worry about and you can move on. If you don't, you will see the reasons why you failed so that you can improve those things.
You have four mobile-friendly solutions from which you can choose. The first one is responsive web design – it means that the webpage is the same for every device, but the layout is adjusted to each device separately.
The second one is dynamic serving – when the device is detected, a custom page created only for this device is presented. The third one is a separate site for mobile users – that's quite self-explanatory. And the last one is a mobile app – you create a separate application for mobile users.
I would recommend you to read Mobile SEO Tips
Provide High-Quality Content
'Content is king' – remember that. If you don't have good content, or if your page looks like it hasn't been updated in ages, you won't be placed high on the ranking. Notice how websites that make the first page of Google usually have very lengthy content – one piece contains, on average, 2000 words.
So how can you improve your content and make it high-quality? First, you need to start with finding the right idea, as it can either make or break the whole piece of content.
When you decide on one, you should do your research on the topic so that what you write will be relevant. Try to make it as unique and creative as possible, but without going over the top – just to make you stand out among your competitors.
If you have, you can use personal experience. Also, you can enrich your article by using multimedia, such as memes or charts. And last but not least – reread your piece as if you were a visitor to your website. It will help you in determining if it's good enough to be published.
Make Your Website Faster
The speed of your website is another thing that can help you in ranking high. Studies have shown that around 40% of people who have to wait more than 3 seconds for the site to load, will just abandon it without coming back to it in the future. That's why you should regularly monitor the speed of your website, and try to improve it.
So how do you improve the speed of your site? Well, firstly, you can use an image editing program to optimize the images you use and their sizes. Bigger images usually take longer to load. Another thing that you can do is change the web host. Instead of using shared hosting, you can change it to dedicated hosting or VPS.
Initially, Technicalustad was hosted on the Hostgator and site speed is always close to 80 on google page speed insights not more than that.
then we decided to move our Hosting to Premium WordPress hosting on Kinsta and our site speed dramatically increased.
Conclusion
There are many ways in which you can improve your website's ranking. The ones listed above are just a few. Whatever you do, just remember that the boost won't happen overnight, even if you change the whole website. You need to be patient if you want to see the results.