Building an easy interface and user-friendly mobile app is really important if you want your business to shine through. You can try making the app on your own, even if you don't have coding knowledge to guide you through. Thanks to some of the no-coding app development platforms, you get the golden chance to create Android and iOS apps for your business without spending much money from your pocket. Join hands with the best no-code native app developing platform like Andromo and get some quality help by your side.
Nowadays, with some help and guidance, you get the opportunity to make an application without coding.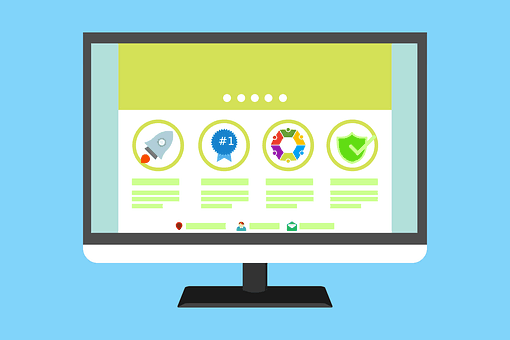 The best part is that you just have to invest a few minutes from your side and create the application you like the most. You will receive a free trial as well, without any credit card requirements. So, choose the platform wisely and build the app within minutes, without any needful coding skills.
The app development steps to follow:
Reliable platforms will be using rapid, simple, and easy steps to develop a stunning application within few minutes. So, before you register your name with the site for the no-coding mobile app, it is time to follow some steps first.
At first, you need to sign up:
For the first step, you have to sign up to create the new mobile app project. For that, you will need just ideas and no coding skills. All that you need to do is enter few significant details, and then you are all set to build your first App.
Add the noted styles and desired features:
Once you have created an account, for the next step, you need to add the desired features, styles, and activities to the application. So, you get the golden chance to add audio, video, content, maps, and various other features, like the money-generating options under ads and polls. So, you are not just going to make an app through these platforms but also get the chance to earn some money after making it.
Finish with the final steps and get the app ready:
When you have done adding all your favorite features with a single click, the servers will start producing some of the best mobile apps you could have asked for. Once the team members successfully finish off your app, they will email it to you directly. Now, you have a readymade app in your hand, which is just waiting to be uploaded on Google Play Store.
Once you have logged online, you will find an option, namely "Create your App now." Click on that tab and then follow the steps mentioned in detail. In the end, you will get an app by your side within minutes. Even if you don't like what you see and want to make some minor changes, you can ask the team to do that for you.
So many features to choose from:
Once you are well aware of the steps to build an app without writing any code, it is time to think about the features you can include to make the app more attractive to potential users. Reputed no-coding app development firms will have 30+ native features to choose from and get your idea off the ground. It is advisable to switch through various categories to find the one that works best for your business.
The features are sub-divided under multiple heads to make it easily navigable. There are 6 unique features, and those are content, extensions, links, monetization, layout, and firebase.

Under the content category, you have an Audio player, photo gallery, YouTube Player, PDF, RSS Feed, WordPress feed, and e-books.

Then you have the link section divided under web, location, email, call, action, and dashboard.

You get to choose some options under the extension category too. Some of those are web archives, WebView, Custom page, Watsapp Stickers, and more.
People, right now, are using these no-coding platforms like Andromo to build apps for daily use. For the top-performing apps, there are chances to earn money on a daily basis. So, use the best features and follow the steps in a proper manner to turn your basic app into a masterpiece. It is going to be an all-in-one solution for not just beginners but pros as well.