Gone are the days when you only had an intel processor. Now, AMD is standing toe-to-toe with Intel and even surpassing it, if we consider the value for the money it provides. Why am I saying that? AMD has released Ryzen 3 and Reyzen 5 which are nothing short of pure excellence and are nothing below Intel's i5 or i7.
In this article, we will be taking a long route, a journey in which we are going to talk about AMD and How to Choose an AMD CPU as per your needs. 
AMD CPU Families:-
AMD CPUs are not as common as the intel processor. That is why we are going to see the meaning behind its name and its features.
Let's look at the AMD CPU families:-
Ryzen 3
Ryzen 3 are entry-level AMD Processors. In this expensive world, Ryzen 3 is a processor that will not break your bank. 
Ryzen 3 is has stayed away from simultaneous multi-threading but has instead used a quad-core CPU. They have an embedded 4 core CPUs, out of which two are made up of AMD's Zen Compute Complex(CCXs). 
It has some insane features which you would not expect in an entry-level processor such as SenseMI, Precision Boost, and XFR. 
The only place where you can say that these processors fall behind is their gaming performance.
They don't have a lot of games, but the thing with Ryzen 3 is that at this price range you can't compare and even if you look at their competitor which is Intel i3, they don't have a very good performance. Yes, head to head Intel will win but eventually, AMD will cover all the other basis.
One of the other things that increase the value of Ryzen 3 over i3 is the fact that it has fully unlocked overclocking, therefore, making it a better processing device.
Introducing AMD Ryzen™ 3 Processors
Ryzen 5
Ryzen 5 which is often compared to Intel's i5 processor has 6 cores and can possess a maximum of 12 threads embedded in it, giving it a bigger advantage over i5.
They have two AMD's Zen Compute Complex(CCXs),four processing cores, and 8MBs of high-speed caches. The CCXs works as they communicate with each other over a new bus, named as Infinity Fabric.
One thing that's very criticized about Ryzen 5 is that they have either two or four cores disabled via binning. Which is Ok for a Hexa-core model but for a quad-core it's not good.
As because of the symmetrical disabling the quad-core model may suffer some performance penalty for not having all of its core on the same CCX as they need to communicate with each other.
AMD's methods to silence the critics is by giving 16GBs of cache in addition to precision boost, Extended Frequency Range(XFR), Simultaneous Multi-threading(SMT), and Neural Net Inspired Brach protection.
They are mid-range CPUs where you will be able to run good graphic games and stream videos at good quality.
AMD Ryzen™ 5 Desktop Processor Sneak Peek
Ryzen 7
Ryzen 7 is a high-end CPU, packed with good performance, and is often compared to intel's i7 processors. They have cores between 8 cores with each cores supporting SMT and 16 threads.
The notable feature in this is the jump off the clock that we have witnessed, TDP  value jumping from 65 to 95W.
AMD SenseMi allows the processor to deeply monitor itself making it accurate within an mA, mW, mV, and unit degree Celcius 1000 times per sec.
So, AMD precision boost extract that data and use to accumulatively with the data inserted by the developer to determine the ideal clock frequency within 25MHz Steps for optimal performance.
Their performance is not limited to this clock speed but can be increased by the use of Extended Frequency Range(XFR).
In short, it is pretty badass.
Ryzen 9
Ryzen 9 is the premium line of AMD CPUs. They are a total monster when it comes to performance. One of the most beautiful things about these processors is that they have crushed the stereotype that Intel is a better gaming processor than the rest.
I will go above and beyond and say that it hits the final nail in the coffin for intel's super expensive premium processors.
They are expensive than the rest and are good for running high-end applications such as high graphic games and video and photo editing software.
The reason behind this performance is their 12/16 cores and 32 threads. The 32 threads work on the x570 platform which makes it affordable than Intel i9.
The 3950X uses an AM4 socket and x570 platform, the only thing that it lacks is the thread reverse quad-channel memory support. It also has 70-72 MBs of cache
Ryzen Threadripper:-
Ryzen Threadrippers is AMD's flagship line of the processor. This is very confusing at times, as we all thought that its Ryzen 9 who will have the luxury of being called the AMD's flagship.
But they are certainly very different from all the processors in the market. I was blown away after listening that these processors have 24 and 32 cores in addition to having 48 and 64 threads.
How It's Built: 3rd Gen AMD Ryzen™ Threadripper™
It utilizes 7 nano-meter dyed Chiplet based on AMD's Zen to architecture with central iodine to handle smooth communication with the tier X40 chipset, all this makes thing a Lamborgini of processors.
Let's Understand AMD CPU Model Number:-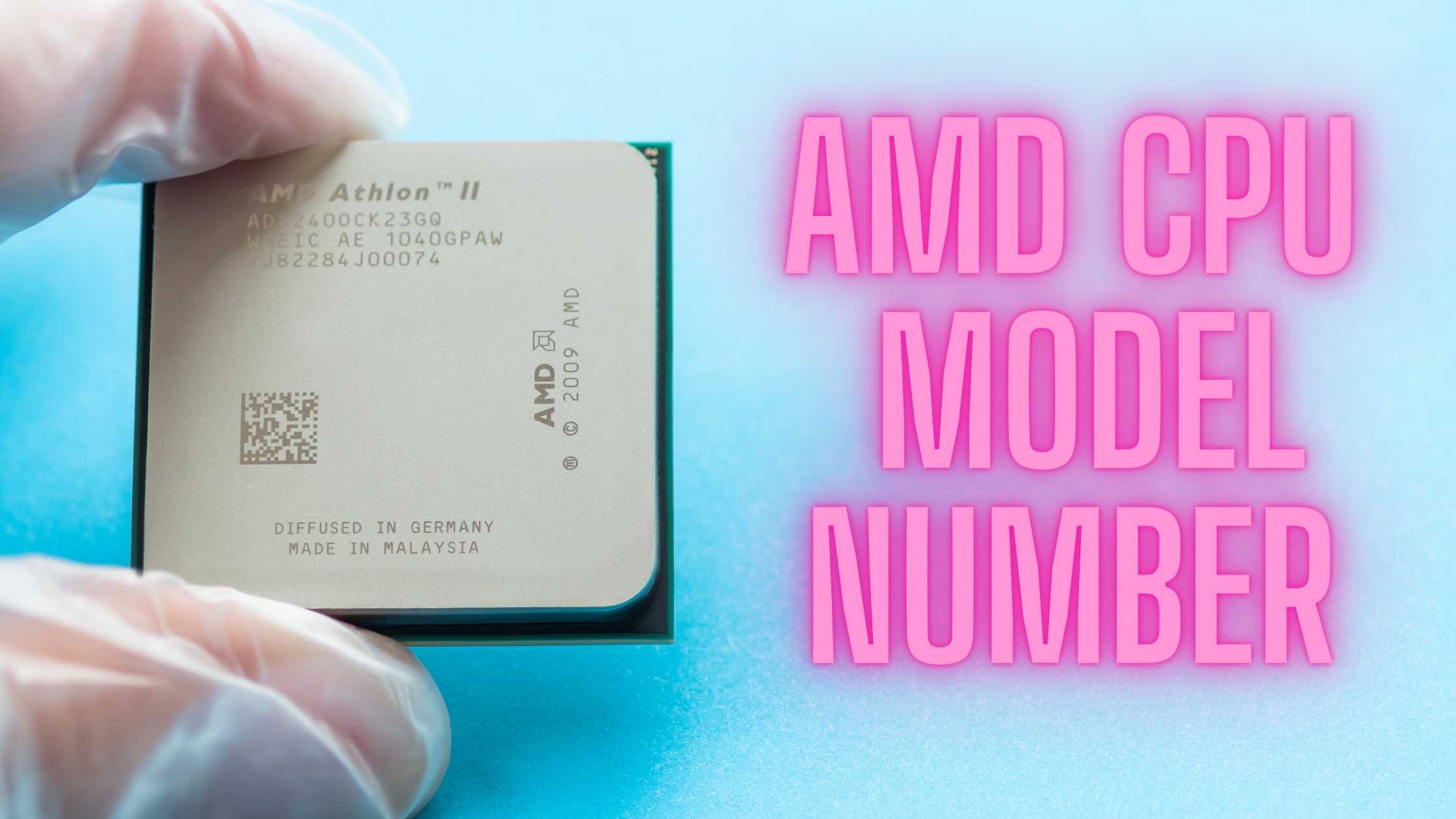 AMD has a very hideous model number rating, which makes it hard to interpret its model number. So, let's understand the AMD CPU model number with an example, "AMD Ryzen 9 3900X". 
Here we can easily understand that this model belongs to AMD Ryzen 9 family, but what does "3900X" means.
The "3" in the model number tells that this CPU is the 3rd generation of AMD Ryzen 9 processor. Which is better than the previous versions.
The "3" is followed by "9" signifies the performance of your CPU. The "9" there also states that you are talking about desktop and laptop. As the performance level between 6 and 9 is associated with the desktop and the one with a performance level of less than 6 will be the laptop.
"9" is followed by "00" which signifies the frequency level. They don't usually change.
The last digit which is "X" in this case states that the CPU that we are talking about has powerful performance and good clock speed. 
Let's look at features that the "X" less model will have:-
If your CPU has "

G

" then this means that your CPU has low power, but a good GPU.

In the case, of CPU with the "

H

" suffix means that you have a high-performance "laptop". A high-performance laptop will always be inferior to a high-performance desktop.

If you want a CPU with standard power in a portable device then you should be looking a the CPUs with the "

U

" suffix.

If you are looking for a cheap entry-level CPU then you might want to pick on with "

M"

suffix.
Now, let's choose the best CPU for you:-
Like any other thing in life, the best processor for you would be the one that satisfies your needs.
If you just want a CPU for streaming Netflix and coding, then then you should try and get your hands on AMD Ryzen 3 which is cheap and good for these activities.
Ryzen 5 is perfect for mid-range laptops and is good for mid-graphic games and watching videos. They are good for laptops because of their power efficiency.
Now, let's look at CPUs for specific tasks.
AMD Gaming processor:-
More often than not Intel processors are associated with gaming but AMD can be an efficient and affordable way. 
The things that you should be looking at while buying a GPU, no. of cores, clock speed, and the suffix in the case of AMD processors. As mentioned earlier "X" suffix is the best for gaming, as it has powerful performance and good clock speed. 
According to AMD, their best processors for gaming are Ryzen 7 and Ryzen 9 as it is packed with the required clock speed, performance, and cores. If your pocket allows then try and get your hands on these processors with the "X" processor.
Intel Processors vs AMD processors
A typical inquiry when somebody is finding out about Intel and AMD is "Which one is better?" While a few people are resolutely guaranteed either is unrivaled, the basic answer now is "It depends." Intel used to have plainly predominant processors, yet AMD has gotten up to speed and at present offers practically identical processors.
From one perspective, the most noteworthy end business processors with the most capacities are delivered by Intel, However, they're more costly and just a couple of individuals are in the market for those sorts of processors.
For normal to top-of-the-line processors, there's no evident predominance; you can discover comparative processors at comparative costs from the two producers. For low-end processors, costs and abilities additionally are basically the same.
Best AMD processor for Graphic & Video Editing
In this column, I am going to talk about Graphic Designers, Video Editors, Photographers accumulatively. 
AMD Ryzen Threadripper is an all-rounder processor, it has a balanced performance with a good battery which makes this processor ideal for Graphic designers.
Most probably, the reason why you are reading this article is to buy an AMD processor. Well! I am going to make the selection processor easier for you by listing the top 5 best AMD processors in 2020.
1. AMD Ryzen 9 3900X
AMD's Ryzen 9 3900X is a beast when it comes to performance. It clockes at 3.7GHz in base mode and can clock up to 4.6Ghz in boost mode, it contains 12 cores and 24 threads. 
The best part about them is their performance but the heat sink provided is sometimes not enough because of the heavy games and graphic work that one can do on this processor.
It not far away from Intel i9 in terms of multi-threading but Intel surpasses because of its pace but the difference is not noticeable. And yes you are paying less than what you would do in the case of intel.
2. AMD Ryzen 5 3600X
AMD Ryzen 5 3600X packs a good multi-threading performance due to its 6 core setup and 12 threads. It clocks up to 3.8GHz when it is in the base mode and 4.4GHz when it goes to boost mode, which is quick. Its thermal design power is 95W which is also considered good.
The best part about this is that even though they have 12 threads which make the processor good for multi-threading activity but because of it having just 6 cores, it is restricted to play power-packed games.
Its biggest highlight is its affordability and the fact that includes a cooler at this price which is very rare.
3. AMD Ryzen 3 2200G
AMD Ryzen 3 2200G is an affordable CPU, with a good HTCP performance and they don't require tons of power. Because of its TDP being 65W, it is good as a home-based PC. 
Coming to its performance which is acceptable for its price range as it has 4 cores and 4 threads and at the same time backs a CPU with a base clock speed of 3.5GHz and a boost clock speed of 3.7GHz.
Even though this CPU is not for gaming, still one can easily run a medium-graphic game at 1080P making this PC a good value for money. When it comes to HTPC you should not look anything beyond this.
4. AMD Rizen Threadripper 2990WX
Many of you will not agree with me for putting this ahead of the processor that we are going to talk about next. 
Look I get it this processor is very expensive but you get what you pay for. It has an express performance because of its 32 core processor and whooping thread count of 64.
Their base clock is 3.0GHz which can easily be boosted up to 4.2GHz. Which makes it the fastest AMD processor in the market.
When comparing with Intel its 64MB cache gives Intel a chokeslam. The only place where it lags is its heat sink with the TDP value equals to 250W, considering the performance it is giving this could have been made better.
5. AMD Ryzen 9 3950X
AMD Ryzen 9 3950X is a good processor. It is backed with 16 cores and 32 threads. It clocks at 3.5 GHz and can be boosted to 4.7GHz. Which increases its performance than the other AMD Ryzen 9 processor.
But everything is not golden here, the worst part about this and all the other gaming processor that we have talked about is the cooling system and this is no exception, one can easily say that the cooling had gone from bad to worst.
But still, it is an affordable powerhouse. Therefore, you can consider going for it.
Conclusion
AMD has CPU for every use, it completely depends upon you to decide which one is best for you based on your requirements. With this post, we tried to cover up all the aspects of AMD CPU that will help you to decide which AMD CPU is best for you.