For many businesses, the idea of creating their own solution for corporate hosting isn't cost-effective. This is in terms of the physical infrastructure, equipment, and highly skilled personnel needed to design and operate a genuine 24/7 hosting solution. Fortunately, there are many enterprise hosting providers out there that can address their needs.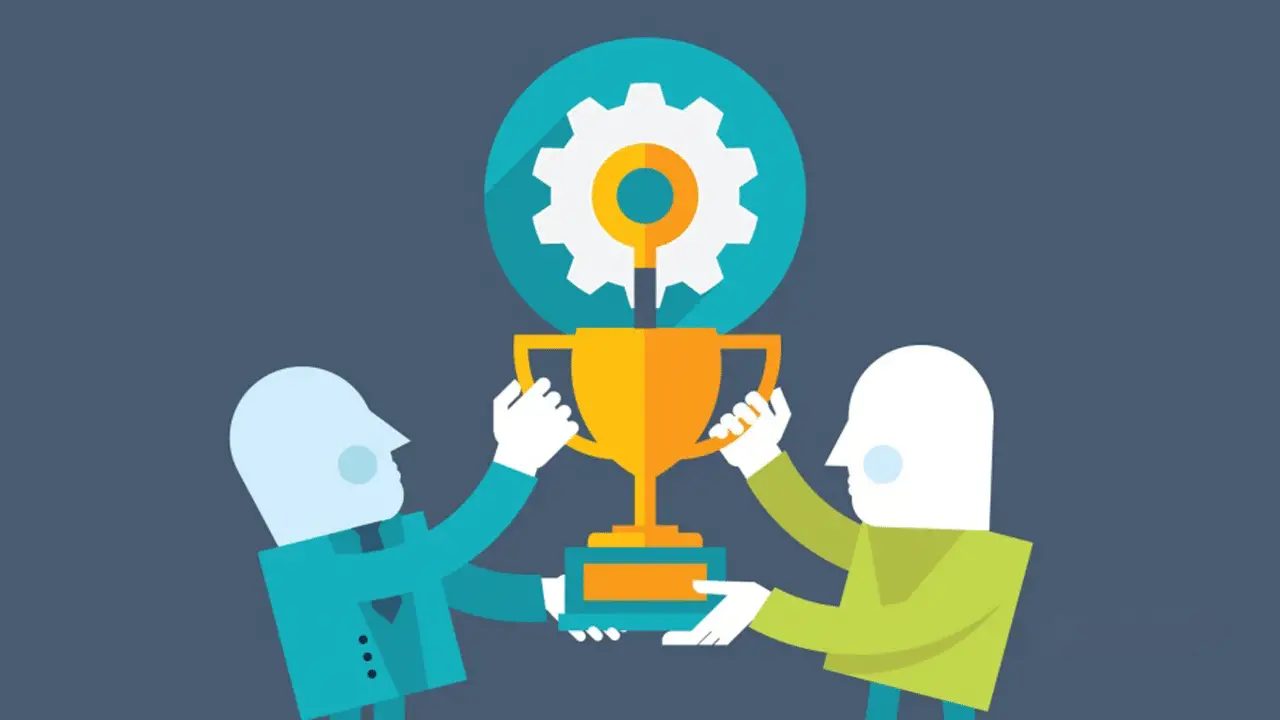 As companies develop and expand worldwide, their CPU, bandwidth, customer service, and security needs frequently exceed the services offered by shared hosting providers. Switching to enterprise hosting provides these companies with essential high-performance, cloud-based infrastructure.
The Difference Between Shared Hosting And Enterprise Hosting 
Shared hosting is a popular choice if you want to build or connect to your first website. Instead of hiring a whole server, your website has its own storage space and management panel on a multi-account device. A single server and its associated resources serve several companies and websites in a shared hosting environment. All accounts share CPU times, memory, storage space, and security processes in the shared host environment. Two significant factors influencing shared hosting choices are price and hands-off information technology (IT) administration.
The main difference between shared hosting and enterprise hosting is that with the latter, customer care is given to clients using hosting solutions 24/7. You get full-service hardware and software administration, support, and top backup and security. Customers buy a whole server and all the associated functions with an enterprise hosting provider. The services they receive are unique and aren't shared with other clients.
'Enterprise hosting' refers to the outsourcing of several or all of the pieces of software used by a company to hosting firms. It includes training, backup, recovery, and upgrading solutions. Visit pivotal.digital and similar websites to discover the benefits that enterprise hosting can bring to online businesses.
Here's how enterprise hosting can help you grow your business:
Enterprise Hosting Can Adapt To Changing Business Needs
Because businesses don't share servers and resources with other firms anymore, they're able to design, expand, and develop a high-performance infrastructure. Companies have a full selection of services and can add their apps and modules when necessary.
Most business hosting providers offer additional choices for system flexibility to respond to a company's constantly changing requirements. This hosting type offers scalability and flexibility for the business. You can also combine corporate hosting with other managed services to create a comprehensive IT solution and host your company.
Enterprise Hosting Is Cost-Efficient  
Most companies ultimately depend on hosting, applications, and enterprise hosting mainly because these systems are located in highly protected data centers. Your company won't have to develop necessary in-house IT resources and enhance your own data storage center.
Advanced security measures may be challenging to maintain if you want to acquire safe storage for your organization without hosting your company. Since you aren't responsible for buying or maintaining your servers when you use an enterprise hosting service, your company can save money on costly tools and software. In addition, enterprise hosting solutions work in a 'pay-as-you-use' approach, which enables businesses to pay only for the services and apps they require. As your company develops or goes through changes, you may scale your service package up or down.
Enterprise Hosting For Continuity Services
Enterprise hosting services offer various hosting and administration capabilities that give companies a secure worldwide network infrastructure. They're designed for corporate applications with high-performance facilities, extensive capabilities, and a leading industry portal, and they guarantee continuous uptime, optimum routing, and secure data and information provision.
The extensive corporate hosting portfolio comprises security, load balance, IP connection multi-component failover, professional services, VPN, storage, intelligent content distribution, utilities and virtual assistance, and data networking integration. Company hosting systems provide an unmatched variety of hosting services, ranging from fully managed applications to solid disaster recovery and business continuity services.
Suppose you have many other things to accomplish in order for your company to develop and flourish. In that case, you shouldn't bother with everyday server maintenance. With decreasing IT expenditures, growing storage demand, and state-of-the-art technologies, enterprise hosting is rapidly becoming a smart option for companies. What's more, this option is tailored to your IT and financial requirements.
Who Can Benefit From Enterprise Hosting? 
A cheap and modest web hosting program is often enough when you initially start your company and establish your first website. But as the years go by and your company and website change, it's essential that your hosting package can expand with you. You should know which web hosting is right for your business.
A small business usually works well on a shared hosting package. This involves many websites hosting on a single server and sharing resources such as computer power, RAM, and hard drive space to save on expenses.
If a company runs an e-commerce website, it may rely almost exclusively on the Internet and its website for income. In such circumstances, it's essential to give your hosting choices a bit more weight. You may consider increasing your hosting package if your site has a shopping cart feature that requires more concentrated attention and priority. This may include hosting your website on a remote cloud-based server with specified resources. However, the services you'll get are limited since the provider will only give you the resources necessary to manage a certain quantity amount of internet traffic. This means that your website may not work if there's an increase in site visitors.
On the other hand, large businesses or companies with high scalability frequently ask for a larger and better enterprise hosting arrangement. That calls for a dedicated hosting server. You're the only customer given access to more resources for more significant site traffic, bandwidth, and RAM. While the service packages for this tend to be costly, your site is maintained 24/7 with endless scalability and features such as the option to migrate to load balancing.
Conclusion 
As businesses learn more about the role that enterprise hosting plays in the changing requirements of their organization, it's recommended you select a scalable hosting setup. This system can deal with typical data center problems. It also offers disaster recovery capabilities and gives customers or users a uniform, high-speed browsing experience in all geographical areas.
Inquire about the kinds and levels of services your enterprise hosting provider offers to ensure that they can scale with your business. Lastly, ensure that they can deliver the services and expert management that your organization needs.