In this article, I am going to show you how easily you can improve your network signal quality on Android. many time people are suffering for better signal quality not only due to mobile network provider but also due to your default android phone signal settings provided by your android phone provider.
In such case, we need to tweak your android phone for network signal quality improvement and it's too easy, the main important thing required for this work is android phone must be rooted. if your android phone is not rooted you need to first root your android phone, without Rooting you are not able to perform this operation.
check my below YouTube video's to perform rooting:-
With the help of below mentioned my two youtube video's, you are easily able to root your phone. However in the case of newly released phone's may be it's not worked. If below-mentioned method didn't work for you kindly pass your comment with your phone model.
How to Root Android without loosing warranty
How to Root any Samsung Android Phone
Now go to Google Play Store and download the "Root Checker basic App" to check android phone root status.
Tap on the "Root Checker " App to test the Root Status of android phone.
Now download the " Network Cell Info Lite " app from the Google Play Store. Network Cell Info is a cell network monitor and measurements log tool (4G , LTE, CDMA, WCDMA, GSM).
Tap on the "Network Cell Info Lite App", it will show you your current signal quality
Now again go to Google Play Store and Download "Build Prop editor". With Build Prop editor App you can easily edit your build.prop or any other properties file on your Android device. BuildProp Editor comes with an intelligent code editor with syntax-highlighting for multiple languages. Enjoy a beautiful and friendly user interface that closely follows material design guidelines.
and open this app and click on the Edit open option in the Right-pane upper corner. and enter the below code
#Better signal reception:
persist.cust.tel.eons=1
ro.config.hw_fast_dormancy=1
and tap on the Save option to Save this configuration. That's it. Reboot your phone and test mobile phone signal quality with network Signal Quality app again. it will be improved than before.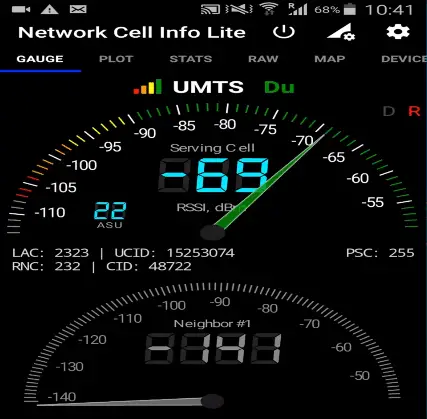 Hope you liked my article on "How To Improve Network Signal Quality on Android Phone". Feel free to comment if you have any doubt about any step in this tutorial.
Kindly check my Youtube video on the same.
How to Improve Network Signal Quality on your Android Phone