More people are working from home today than ever before, especially in 2020 with the coronavirus outbreak that forced more companies to imbibe the work-from-home culture. Earlier in 2020, it was reported that 5 million employees work from home at least half the time, which makes up to 3.6% of the U.S workforce.
Working from home has its benefits, including flexibility in time and workspace, less commute stress, location independence, better work-life balance, positive environmental impact, and more. However, while working from home might be the new trend lately, there's more to it to ensure it works best for you.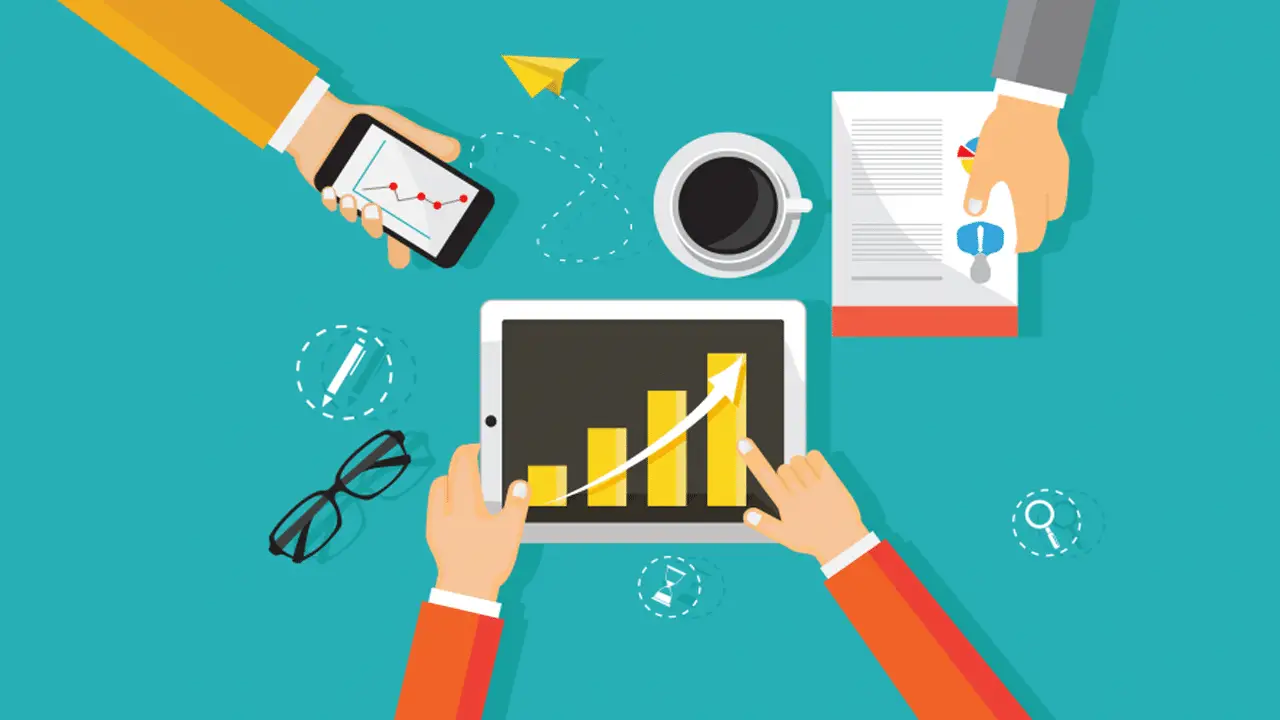 To be productive while working from home, you need a work from home office setup that sets you in the mood as you work and makes your workflow easier. You also need to get rid of distractions, like having your kids or pets around or some other chores that you need to do. Although you're at home, you need to realize that there's time for work and you should focus solely on that work to be productive.
How do you do that? This article highlights some important tips to guide you as you set up a productive home office:
1. Create a Space
The first thing to do before setting up a home office is to create the perfect space where you'd like to work in. It could be by a wall or window or wherever you have a free space. But if you're aiming towards a productive workspace, you have to be more deliberate about the part of the house you'd be dedicating to work. For example, you don't have to use the kitchen table if you know you would easily be distracted by the food in the kitchen or other chores. The dining table might also be out for you, especially if you have kids or you live in a busy house where you could easily get distracted.
Your best option for this is to create a small space somewhere quiet in the house and try to design it to your satisfaction. Creating a new space for work will allow you the flexibility to create the office of your dreams and you can use it for as long as you want. 
Preferably, create a space close to a window to allow the light in and also help with proper ventilation. If you aren't lucky to have a space that can be converted into an office, you can choose a corner of your room and dedicate it for work purposes.
2. Get Your Office Furniture
Furniture is important in an office and should be one of the first things to buy to put your office in place. With a desk and a chair, you are ready to kickstart your work before any other thing comes in. 
You need a comfortable desk and chair that allows you to sit and work with a correct posture without straining your muscles. There are a variety of options to pick from based on your budget and some other specific requirements. For example, if you use two monitors and a laptop, you would need a larger desk to accommodate your needs. However, if you only work with your laptop, you might need only a small desk and can keep your books and other documents on shelves.
A standing desk can also be beneficial to help you stand and stretch at intervals, rather than sitting all day, which encourages a sedentary lifestyle. You can get standing desk accessories to make your desk more appealing to work on and to also aid in productivity.
While choosing an office chair, there are important things you must consider to ensure you get a comfortable chair that makes you work at ease. Look for a chair that follows the shape of your spine; preferably an adjustable chair that you can make suitable for your size. Try sitting on the chair and ensure your feet rest comfortably on the floor with the armrests close to the body and your shoulders upright. This will help reduce the risk of pain in the neck, shoulders, and lower back. 
To make the most of your office chair and desk, ensure you opt for the adjustable ones, so you can easily adjust them to suit your size and help you work with ease.
3. Lighting
Lighting is essential at the workplace, as it helps with comfort and productivity in the office environment. You should take advantage of both the natural lights and artificial lights. Allowing natural lights at the workplace helps you to sleep better and longer compared to those who aren't exposed to natural lights, according to a study conducted by Northwestern Medicine and the University of Illinois. It also makes you healthier and happier, which contributes to your productivity at work. More natural lights could help you spend less on artificial lights, as your office space would already be well lit.
Artificial lights also play a role by complementing the natural lights and also add some colors to the room. You can opt for LED lights, which are known for their quality, energy efficiency, and money-saving qualities. With proper lighting at your workplace comes improved health and mood, which will help you work much more effectively. 
The Bottom Line
If you have been wondering how to set up a home office, these few tips are key in helping you get started. There are also other important things to consider but the focus should be on being comfortable while you work and also staying productive. It's okay to work with a budget but while you do, ensure you're not compromising on quality, as this could greatly affect your workflow and output. 
Avoid distractions as much as you can, even if it means putting them away. For example, you can put the TV out of sight and set up your office such that you have less distracting views. This will help you to focus more and also ensure that the time you put into work isn't wasted but put to good use.