When we first heard this question, we were confused too. Though we had comfort working in the digital marketing arena, we weren't knowledgeable to give you a perfect answer. But, then we went through a few online digital marketing courses, and we finally found a suitable solution to your question.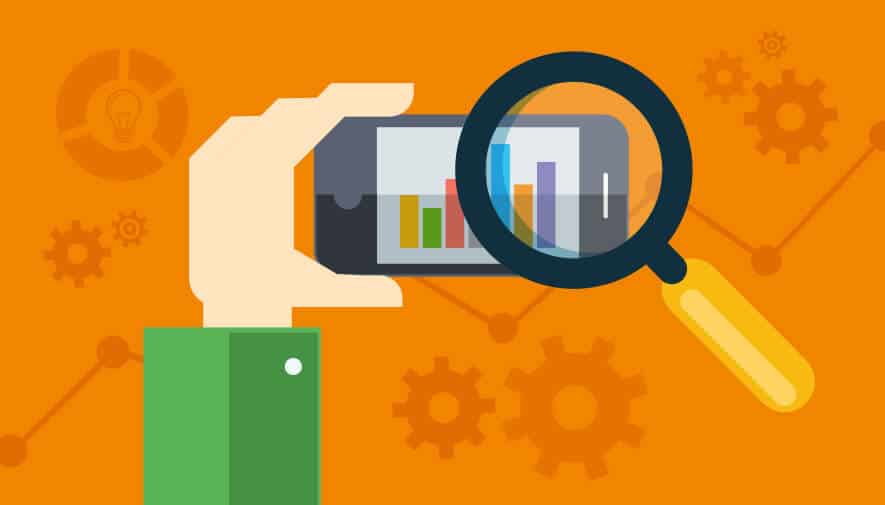 Before we answer your question, we must build our discussion, starting with what is digital marketing! And we will be heading to different aspects of digital marketing that will solve your query.
What is digital marketing?
Digital marketing is similar to how it sounds like – online marketing. It promotes your product online to bring awareness about it. It helps individual customers to understand the importance of the services and products you offer and how are they benefited from it.
You can organically create content about your product and post it on your website first. Make sure content is engaging and compelling the audience to share. Now here comes ways or aspects of digital marketing that you can utilize to start digital marketing for your products or services. There are three ways of reaching your target audience.
History suggests that first-ever mail sent was back in the year 1971. Ever since then, email has been used wisely for marketing your products and services. Companies have been using the email as a platform to create awareness about their products and services.
A contact list is a list of the email address which company stores on their side to notify whenever any new product is launched or when the company decides to create an email campaign. Nowadays, people have become very critical of their security. Everything concerning emails has changed a lot in the last decade because of it.
Years back, there was a time when just purchasing a product or services from the website gave all the rights to the concerned seller to send a notification in the form of an email. But concerning the security and spamming, users are notified with an option at the time of purchase whether they want updates about the new products from the seller. In case if you deny, then the seller is compelled to remove you from their contact list. 
The current situation suggests that a working person receives nearly 121 mails everyday. There are higher chances of you losing the attention of your target customers. Your emails might go unnoticed, and you cannot do anything about it. 
Many companies are shifting to other digital marketing aspects to get noticed by their target customers. We are not at all saying that this way of online digital marketing is not obsolete. It would be best if you are very active with your subject line first, and then your mail content to compel your audience to take a walkthrough of your email.
Before purchasing anything, a human being checks on search engines like yahoo, google, or bing. Having your presence on the world wide web is not enough nowadays. You need to follow all the guidelines shared by search engine companies like google to raise your rank on the search engines. Though search engines have a very sophisticated algorithm, we have a few things that companies can concentrate on to increase their visibility (rank) on search engines.
Keywords

– Keywords are words usually typed by consumers on search engines to find you. You need to find keywords using various tools like MOZ, Ubersuggest, Google keyword planner if you are planning to rank higher on search engines. You can even find keywords of your competitors to give a perfect competition.

Links

– There are three types of links i.e., inbound, outbound, and backlink. While creating content, if you refer to someone else's content present on some other website, then you are creating an outbound link. It shows your bonding with others in the same field. Similarly, if they link something from their website to yours, it is called a backlink for your website. How to create and ideate your content also carries a big difference in search engine rankings. It becomes easy for you to create inbound links.
All links and how well you optimize your website content can create a significant impact on the sales of your products and services online.
It is the newest and the best way of marketing your product and services online. We have seen many individuals moving their marketing totally from offline marketing to online marketing using social media marketing. Social media channels have become handy. But remember, it is not a cup of tea for all. Just having social media presence and posting something on it does not create any awareness.
First, you need to build your customer base, people who love you and will purchase your product. Secondly, posting relevant content on the platforms will establish the exact target customers for you and your product. 
There are a couple of ways of building the audience. You can go for organic marketing where you can publish relevant content, make the audience using it, and share the same on different groups. You can also go for the paid ads where you can make some payment to Facebook business or Instagram (platforms used for marketing in the majority) and reach a more significant number of audiences. Doing paid ads will help to build your customers interested in your products and services. You will have an additional facility of limiting the audience to whom the post must reach, like geographical location, age group, and many other options.  
Online digital marketing, as said before, is not everyone's cup of tea. There are a set of things that you need to learn before you start marketing online. Learners usually enroll themselves in various online digital marketing courses to learn the basic understanding we gave above as well as the advanced studies about online marketing. It gives them an add-on advantage to decide on how to market their product.