Do you use TikTok? Is it banned in your country?  Well, there are ways to unblock it. 
Many countries across the world have banned the app due to security issues. There have been instances when trollers have tracked down TikTok users through their IP addresses. 
TikTok has received a lot of criticism. If you want to learn how to unblock TikTok, keep reading. 
Unblocking TikTok with a VPN

 
The easiest solution to unblock TikTok in a region where it is banned is to use a VPN. It will change your IP and make sure that your internet traffic passes through an encrypted tunnel. So, the government or your ISP won't be able to keep a check on your activities. Use VPN to get around firewalls if you have to unblock TikTok in your work or school.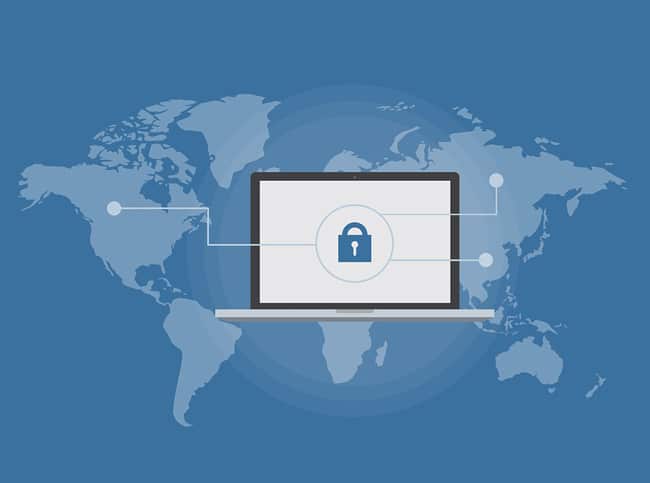 Many governments are planning to block TikTok due to security reasons as the Chinese government has complete control over the app. However, by using a VPN you can bypass such a ban. Pakistan, India, and Bangladesh have already banned TikTok. There are many other governments that are threatening to block the same. 
Use a VPN service to access TikTok, no matter if it is blocked by your school firewall or government. A VPN will hide your online activity and location. Thus, your government or ISP won't have any control over what you are doing. 
In case your government has removed the app from the app store, use a VPN to change your region and download it. 
How Does TikTok Detect Your Location?

 
The social media app tracks your location based on your GPS, IP address, and SIM card.  When you sign up for TikTok, you have to register using your phone number. It is how the app avoids scammers and fake accounts. Moreover, in some versions of the app, your location gets tracked when you post a location tag. 
But is TikTok safe? No. If you let TikTok get access to your location, it will increase your risk of getting hacked. It will give hackers easy access to your personal information. This can be dangerous in the long term. 
According to TikTok's privacy statement, they have the right to share their information with law enforcement agencies or public authorities if they are legally obliged. This means the app can reveal sensitive details to the government or commercial parties. Thus, you need to turn off your location tracking. 
Reasons to Change Your Location on TikTok?

 
Here are the benefits of changing your region or location on TikTok- 
Access Content Independently from Your Real Location
Several countries have banned TikTok or displayed restricted content to their residents. But if you don't want to miss out on the content that is hidden, you can change your location using a VPN. As you do so the limits fall off and you can enjoy the app completely. 
Secure Your Safety and Privacy
Without a VPN, TikTok will have access to your device. So, it's like being naked. The app can track whatever you are doing. It can check who is sending you messages and from where, what you are doing, and where you are going. But if you use a VPN, it will make sure that the video isn't tracked back to you. 
Increases Follower Count
At times, your local territory might not be interested in your feed or might not give you access to your worldwide audience. But you grab audiences from a preferred location by changing your region. For that, you can use a VPN. A VPN for TikTok will let you constantly change countries. Hence, your content will show up in the feed of people from various countries. 
Is It Safe to Use a VPN to Unblock TikTok? 
Many wonder if it is safe to use a VPN to unblock TikTok. But if you get a VPN subscription, you have fewer things to worry about. 
To choose the right VPN service for TikTok, here are a few criteria that you need to pay attention to- 
Check the Features of the VPN
Every VPN comes with some special features. It can be speed, anonymity, or encryption. You have to ensure that your VPN offers the features that you are looking for. 
Since you want to access an app that is geographically blocked, you need to look for a VPN that prioritizes unblocking content. 
Also, it is important to note if the VPN you are considering comes with a kill-switch feature. 
Zero Logs Policy
Your activities should be recorded or monitored. Other than the bare minimum details, your VPN should not keep a record of the identifiable information you are sharing. 
Servers in Important Locations
The number of servers and their location should also be considered for a VPN for TikTok. You will have to connect to different servers to increase your followers. So, you will need a VPN that has servers in different locations. The more servers and locations a VPN has, the better it is for you. 
User-Friendliness
The setup process and the user interface of some VPNs can be a little complex. Non-tech-savvy people who don't want much hassle should get a VPN that is user-friendly. There are some VPNs that provide a virtual setup, meaning you don't even have to lift a finger. 
Fast Speed
The VPN should have a blazing fast speed to ensure faster download and upload. It is essential if you have to unblock TikTok and use it without encountering any issues. 
Bottom Line

 
The joy TikTok brings is something unparalleled. Simply because it is blocked in your region doesn't mean you should miss out on it. The good thing is you can still access TikTok using a VPN. There are some VPNs that offer only limited server switching and they aren't a good option for unblocking TikTok. The VPN should allow you to connect to as many servers as you want. You should be free to use it as you want. And one of the best VPNs you can use is https://thefastvpn.com. It will hide your IP address and will allow you to connect to a server from a different location. So, you can connect to TikTok, smoothly. If you choose the right VPN, you have nothing to worry about.