Ever wondered why after some duration of clean installation or buying a new Windows 10 PC or Laptop it gets slower. Not only slower, but the startup time of such machines also tends to increase day by day too. There can be a number of reasons why those machines react in such a manner.
These reasons can be a good number of bloatware applications not useful to us, a number of applications enabled with the startup process and so on.
When we compare our smartphones or tablet with our machines, it is quite disappointing that our machines are slower in spite of the good amount of price we pay for them. If we want then we can decrease the startup time of our PCs and laptops with some tricks mentioned below. Go on, read them and apply them. These methods are effectively tried and applied.
How to improve Startup time in Windows 10
Method 1: Disable apps from Startup to avoid an increase in boot time
One of the main reason why our machines get slower at startup is some of the apps start their processes as soon as boot starts. Now this is due to some of the apps do this by default and sometimes users give such access by mistake.
If you are unaware how to disable them, then follow the steps and disable those applications.
Press Ctrl + Shift + ESC from your keyboard together. The task manager will open up.
Select Startup tab from the tabs given above. 
You will see a number of applications which starts with the boot process.
Before proceeding, make sure to mark such apps which you require and work most of the time with.
Now select the app, right click and disable them. You can do this by checking their Startup impact too. If it indicates High or medium then you should definitely disable them.
After performing steps given above, the startup process will be effective and faster. But, sometimes you might feel that its the same time the machine took before. Then don't worry, a machine takes its own time to work according to applied changes.
If you still believe the startup time is same as before and still slower, try the next method.
Method 2: Turn on fast startup
Fast startup is the technique used by Windows to increase the bootup process of our machines and reduce the time someone has to wait. This was introduced by Microsoft with the release of Windows 8.
Fast Startup is the mixture of hibernation and shut down where a small file similar to hibernation file gets saved when a PC is in the process of shutdown. This file gets active as soon as a person switches the On the power button.
To enable fast startup, follow the steps below:
Press Windows + R buttons on your keyboard together. A small window named as Run will open up.
2.Type "control" and press enter. The Control Panel will open up.
Select Large icons from the option of View by on the upper right corner of the screen.
3.Select Power Options and click on Choose what the power buttons do from the left panel.
4.Click on Change settings that are currently unavailable.
5.Now check the Shutdown settings, enable Turn on fast startup (recommended) by clicking the checkbox.
By default, the fast startup is always enabled. If its disabled due to some external reasons then enable it and enjoy the decrease in booting time.
If Fast Startup options is missing,  it means hibernation is not enabled on your machine.
The quickest way to enable hibernation is to close the power settings window and then hit Windows+X and open Command Prompt (Admin). At the Command Prompt, type the command:
powercfg /hibernate on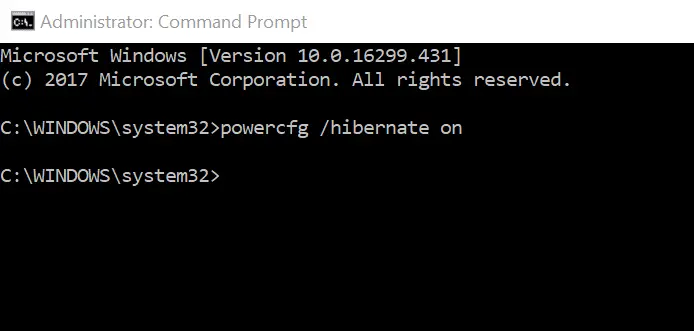 After turning hibernate on, run through the steps again and you should see both the Hibernate and Fast Startup options.
These process always helps and are trusted steps too. But it is advised to perform these steps with an open mind since you may select something wrong and the whole machine may not behave properly.
The startup process of your machines may have got improved by now. Restart your machine as soon as you apply some changes to its system processing.
Note:- I have written a post for people looking for the task manager alternative on Windows 10?, do read it If you are interested.
Method 3. Improve Windows Startup using Third-party Softwares
Personally, I am using 360 total security on my pc which comes with an awesome windows startup tool like "Easy startup" " Boot Time" and Boot History.
Just click on the "Scan" option under "Speedup" to measure which program is causing slowness.
it will show you "Startup items" along with recommended action, leave selected programs and click on the "optimize" to speed up your windows 10 startup.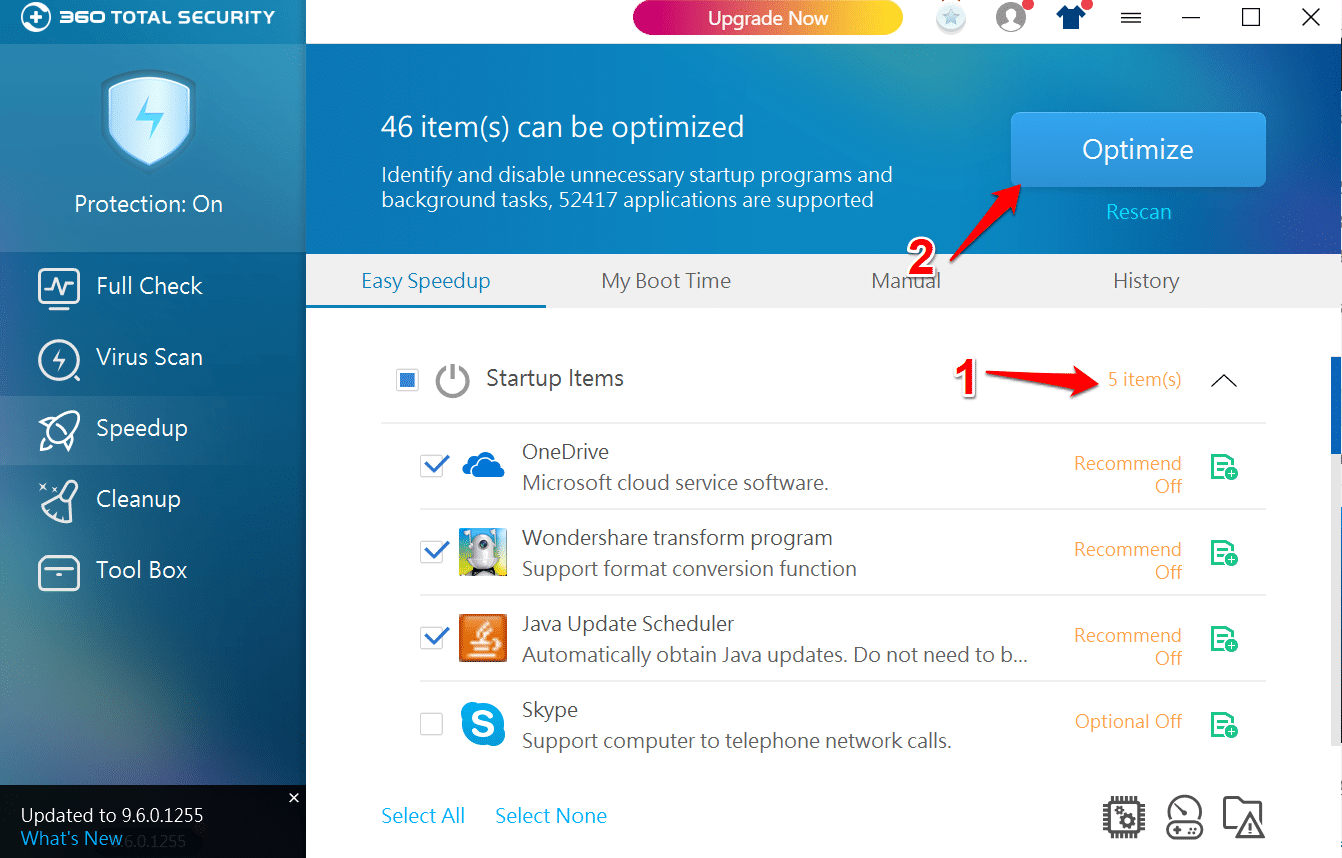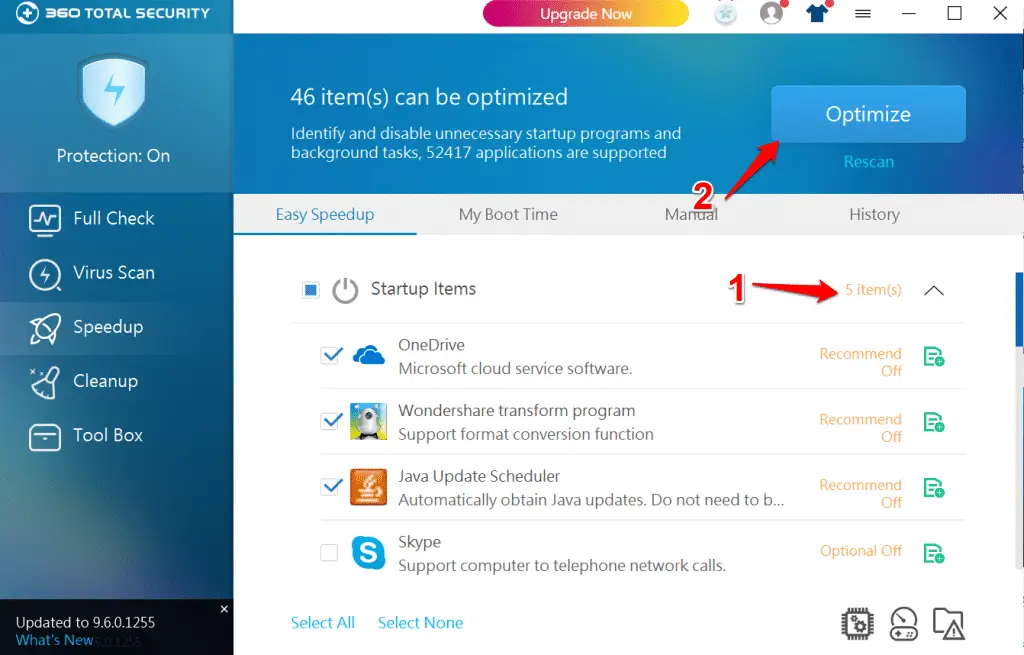 Under " My Boot Time" menu, it will show you your PC boot time along with most recent boot records.