The internet has had a steady rate of growth and advancement since its conception. With a steady rise in the number of computers interconnected, new protocols and technology have been given birth to.
Unfortunately, the problems associated with connections are still not totally eradicated. One common one is the ipv6 connectivity no network access problem.
IPv6 is the latest internet protocol aimed at replacing its predecessor, IPv4.

Internet Protocol - IPv4 vs IPv6 as Fast As Possible
Unfortunately, connection issues with this protocol can mean No DHCP server was detected, and no link-local address assigned as is the case with "
no network access
".
It could also mean that a DHCP server was detected but, no link-local address was assigned as is the case with "No internet access".
In this article, I will walk you through how to fix "ipv6 connectivity no network access" issues.
Solutions to Fix ipv6 connectivity no network access issue
Fix 1:- Release and renew your IP
If the device did not properly receive an IP or if somehow the allocation process was terminated, you should try to release and renew your IP configuration.
To do this on your run Window, type cmd. This opens up your control panel.
On your command prompt, type ipconfig /release and hit enter.
After this command runs, type ipconfig /renew and hit enter.
Once this is done, type exit and hit enter. You may consider a restart if the PC issue is not fixed after this before considering a different fix.
Fix 2: Update your network drivers
If you are running on out of date network drivers, this could be a cause of the ipv6 connectivity no network access problem. Updating the network drivers will be the perfect solution in this case.
The best way to update your network drivers is to go online to your computer or device manufacturer and download then install your drivers manually.
In Windows 10, Driver updates and many devices (such as network adapters, monitors, printers, and video cards) are automatically downloaded and installed through Windows Update.
Manually one could open up the "Device Manager" applet by searching for device manager under the start menu.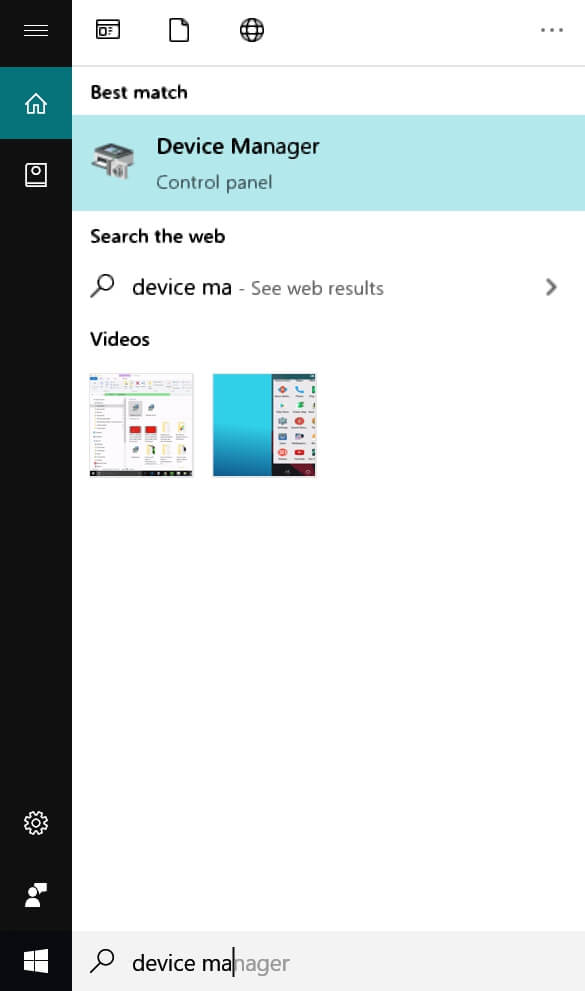 In the Device Manager Window, search for the required driver (in this case IPV6), right-click on it and select the "Update Driver" option.
Select on the new window that displays "Search automatically for updated driver software".
The system will then search the internet and the update, if any is available, will be done.
Related Post How to Take Windows 10 Drivers Backup Using Powershell
Fix 3:- Disable IPv6
Doing this will force your PC to use IPv4, that way, you would have avoided the "ipv6 connectivity no network access" problem. It may not be the most convenient option, but definitely effective.
On your run window type  ncpa.cpl to open your network connections window.
Right-click on your connection and select "properties"
On the networking tab, scroll down to 'Internet Protocol Version 6 (TCP/IPv6)'
Uncheck the checkbox on the left of this property, and then click OK.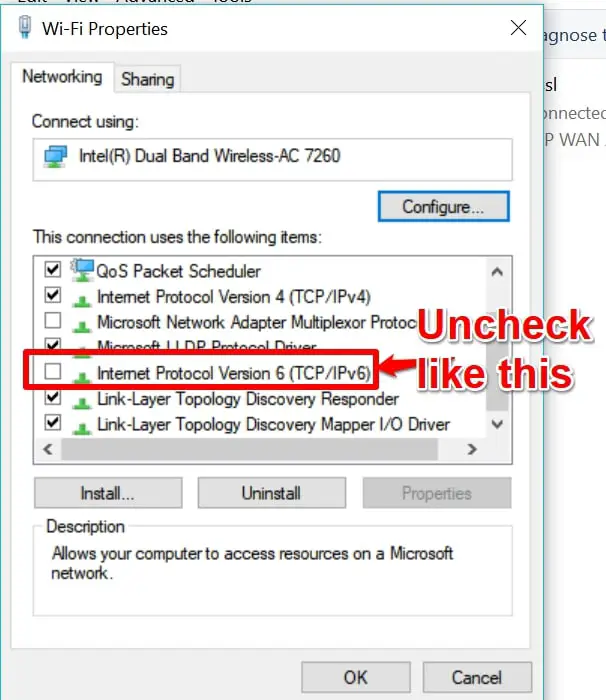 After the process makes sure to restart the computer to see if the problem is fixed.
Recommended post Fix Windows 10 Network Connection issue with Complete Internet Repair 5
Conclusion
Problems with network connectivity are especially annoying as they block you from the internet and hinder ways of finding solutions. But as is the case with the ipv6 connectivity no network access issue, they are very fixable.