Tor (www.torproject.org) is an anonymity network that hides your identity as you browse the web, share content and engage in other online activities.
It encrypts any data sent from your computer so that no one can see who or where you are, even when you're logged into a website. Tor is an acronym for The Onion Router, and it was created by the US Naval Research Laboratory in the mid-Nineties.
WHAT'S IT GOT TO DO WITH ONIONS?
It's all about layers. The data from your computer is sent through a series of 'nodes' (other computers, also known as 'relays') run by millions of volunteers around the world, building up layers of encryption like the layers of an onion.
Tor gives you a different IP address every time you send or request data, disguising your real one and making it nearly impossible for prying eyes to know where the data originated.
HOW DO I USE TOR?
The easiest way to use Tor is through its dedicated browser , which is available for Windows, MacOS and Linux (it can be run from a USB stick if you don't
want to install it on your computer).
The Tor browser is based on Firefox but disables plugins that could compromise your privacy and security. It won't clash with other software you have installed, but you
may need to configure your antivirus program or firewall to allow it access to the internet.
How Tor Browser Protects Your Privacy and Identity Online
There's also a Tor app for Android, called Orbot; and an operating system –Tails (tails.boum.org) –that's preconfigured to use Tor.
WHO USES TOR?
The police, the military, medical researchers, human-rights groups, abuse victims, whistleblowers, journalists and, increasingly, anyone else who wants to keep their online activities private or is concerned about cyberspying.
It is very popular among people in Internet-censored countries such as Russia and the UAE, and counts Human Rights Watch among its past donors.
NSA whistleblower Edward Snowden is a big fan and says: "Without Tor, the streets of the internet become like the streets of a very heavily surveilled city.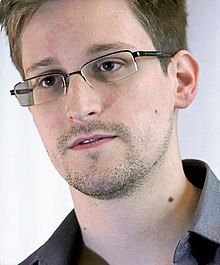 With Tor, we have private spaces and private lives, where we can choose who we want to associate with and how".
HOW POPULAR IS IT?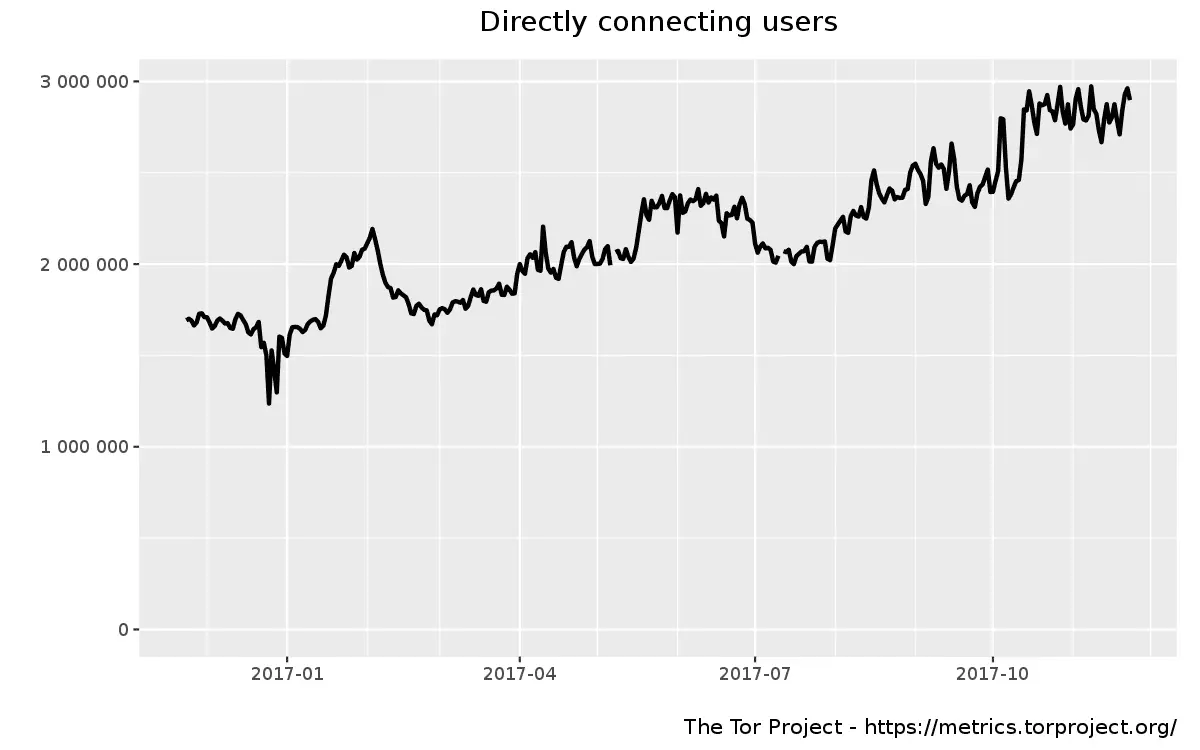 The most recent figures (metrics.torproject.org) suggest Tor has around 2.5 million daily users, with Facebook's Tor-only website alone attracting more than a million visitors every month. The US has the most Tor users (19% of the total number) with the
UK in seventh place (3.4%).
BUT ISN'T TOR A BIT DODGY?
Every medium, from the printed page to a standard browser, has the potential to
be dodgy, but web services do not commit 'actions' – their users do. As with technology such as Bitcoin – Tor's preferred currency – Tor does not incite or condone illegal enterprises. On its website, it recognizes that criminal elements exploit anonymity, but
points out: "Criminals can already do bad things… they already have lots of options available".
For every lawbreaker, there are numerous legitimate users, many of whom use Tor to great social benefit.
SO IT'S COMPLETELY LEGAL?
Yes, completely. The US Navy isn't in the habit of creating illegal software,and there's nothing dubious about wanting to browse in private. Nobody has ever been arrested or prosecuted solely for using Tor, only for what they used it to do, and Tor itself says
in its legal FAQ that "it is not a tool designed or intended to be used to break the law" .
Is TOR Completely Safe to Use?
As with many online tools, that depends on what you use it for. Many people have reservations about browsing with Tor because it provides access to the so-called Dark Web, where they fear they might stumble across disturbing and illegal content.
However, Tor doesn't blithely offer you a directory of links so you can start exploring Dark Web sites – you need to know the exact web addresses, which usually consist of
a jumble of 16 characters and the domain '.onion'. All the same, it pays to be vigilant and you should avoid opening suspicious files and links.
WHERE TO VISIT USING TOR
There are plenty of useful–and perfectly legal – Dark Web sites that can only
be accessed through Tor. Here are 10 of our favorites,
Yes, we realize the irony: the social network renowned for harvesting its users' data for advertising purposes has a special private version that can only be accessed through Tor.
You might wonder how this works – surely you can't be anonymous on Facebook
or friends won't be able to find you (and vice versa). But the idea is to provide a secure and reliable method of communication for people worried about cyber surveillance. More than one million people use the hidden site, which is also available on Android.
Winner of four Pulitzer prizes–and the first online publication to win the award–this non-profit news site's mission is to "expose abuses of power and betrayals of the public trust by government, business and other institutions". Not only does ProPublica's '.onion' site put paid to the notion that only dubious content can be found on the Dark Web, but it allows people in iinternet-censored countries to read its fearless investigative journalism via Tor, without fear of reprisal.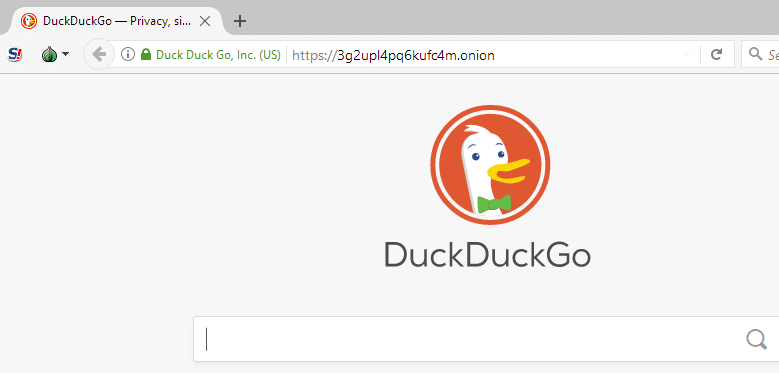 As we've mentioned, DuckDuckGo is Tor's default search engine but it's also worth bookmarking its '.onion' site, if only to see that the Dark Web hasn't wiped the smile from the happy logo's bill. Indeed, the privacy-loving bird thrives on the freedom and anonymity offered by the browser, letting you quickly search the web without being
spied on. DuckDuckGo's 'bang' commands can be used to search thousands of sites by typing, for example, !w for Wikipedia followed by a search term.
Some discussion forums accessed via Tor are distinctly unpleasant, but if you're interested in conspiracy theories, leaked documents and unreported global events, Intel Exchange is one of the safest places to read and share information.
Some threads are amusingly bonkers – 'Cthulhu for President', 'Telekinesis – everyone can do it' and 'Building a spaceship', for example – but by insisting users register and have their accounts verified, the forum generally avoids the spam, trolls and timewasters that plague many boards
on the standard web.
You need to invest in cryptocurrency to buy and sell through hidden sites, and Bitcoin is by far the most popular option. Blockchain serves as a free virtual wallet for your
currency and provides lots of useful data such as the current market price, graphs of Bitcoinmining activity and details of transaction numbers.
Unusually, for an onion site, it has an official HTTPS certificate, for peace of mind about your Bitcoin savings.
Calling itself "an info beam in the Dark Web", Flashlight gathers news about cryptocurrency, Tor-related projects and internet privacy in general, presenting it as a constantly updated feed. Interesting headlines when we visited included 'Tor browser
downloads are up in 2017' and 'Bitcoin price hits all-time high'.
Like Yahoo Answers for the Dark Web, this site lets you post queries about any topic you like and get a helpful – or at least honest – response from the community.
Be warned that the no-holds barred nature of Hidden Answers means some of the discussion is rather dubious, and we certainly wouldn't click its hoax adverts. But there's some genuinely useful advice about security and privacy, and avoiding scams.
How Will You Tell the World? rjzdqt4z3z3xo73h.onion
"You have been chosen. You have always been awake. Seek and it shall be found" begins this enigmatic site, which dares you to make sense of its mix of diagrams, audio snippets
and portentous statements. Is it a communication from aliens hidden on the Dark Web or a prank to fool Tor users into thinking they've uncovered a secret? Nobody has worked it out yet, but it's an intriguing riddle.
Julian Assange may have lost much of the goodwill he once enjoyed, but WikiLeaks remains one of the most important sources of uncensored political information. Although you can access its content in any browser, for security reasons the only way to submit documents is through Tor. Files are encrypted automatically during upload.
This London-based charity promotes the Universal Declaration of Human Rights: "No one shall be subjected to arbitrary interference with his privacy, family, home or correspondence".
It's aim is to investigate the secret world of government surveillance and expose the companies enabling it. This onion site shares Privacy International's eye-opening reports
and case studies, and explanations of the dangers of 'big data', and lets you donate to the charity via PayPal.
I will recommend you to read Tor And The Deep Web and The Darknet Super-Pack book.
You may also like to read these awesome articles
Protect your privacy using DuckDuckGo App
Quad9 DNS: Internet Security and Privacy in a Few Easy Steps