Kids love spending time on smartphones. Don't they? But if you want to inspire your kid to spend some time learning, instead of watching cartoons on YouTube or chasing Pokémon all the time, I have got some good news for you!
There are so many Montessori apps specially designed with a powerful combination of education and technology to make learning more interactive, engaging, productive, and dare I say, fun than ever! 
Irrespective of the subjects or interests of your child, you can effortlessly find a dozen of apps to help them learn the right way, add that to, without compromising the important entertainment part.
Ahead, I have highlighted 11 amazing Montessori applications for early learners equally loved by parents as well. Let's find out more in detail about them. 
Best Montessori Apps – Our Top Pick👌👌
1. Early Learning App for Kids

 
Early Learning App for Kids is on top of my list, obviously due to some unbelievably useful features. This app is equally good for kids, toddlers, as well as Montessori goers who are going through the early days of learning ABC, numbers, animal names, rhymes, fruit names, and more in a very interactive and fun environment.
If you are looking for an application to help your toddler effectively learn phonics and letters, you don't have to look for any other app beyond this! The colorful user interface of the app makes learning easy and full of fun.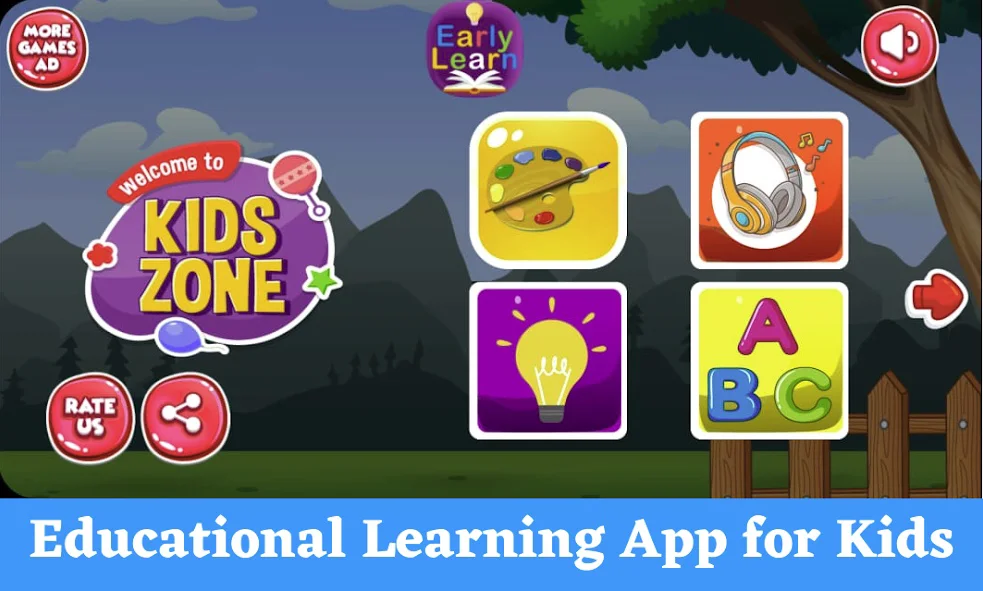 The app is exclusively developed by preschool education experts and is full of surprises for both kids and parents. The best part about the app is, that your child can easily interact with the app and at the pace of their own comfort.
You don't have to worry about those annoying, confusing navigation or menus, as the app features hundreds of special effects, rich graphics, and vibrant sounds.
And, as early learning is not only about a friendly educational app, this particular app is designed to keep the participation of an adult as well. 
Features of Early Learning App for Kids:-
Designed and reviewed exclusively by preschool education experts

 

An exploratory, rich learning environment

 

Bright and funny creative artwork to keep your kid engaged

 

Easy to navigate, engaging user interface

 

Developed keeping adult participation in mind
Device – Android and iOS
Ratings on Apple Store – 5.0 / 5 | Ratings on Google Play Store – 4.3 / 5 
Early Learning App for Kids
2. Toddle Educator

– best montessori math apps
If you are ready to invest a bit in your kid's early learning, this can be one of the most useful Montessori apps for you! Toddle Educator is the one-stop destination for all types of teaching and learning requirements related to kids.
This app can be immensely helpful especially if you are a Montessori teacher. With the help of this innovative app, you can effortlessly capture evidence of student learning through audio notes, photos, videos, and more.
In addition, the app makes it very easy for you to assign class activities, have detailed insights, make unit plans, and other activities related to Montessori teaching. 
Toddle Educator also allows you to have one on one conversations with parents, send timely school announcements, and get direct access to the school calendar as well as school policies. Developed exclusively by top educators, this app can be your perfect partner for all things related to Montessori teaching.
Whether it is about streamlining the entire planning, preparing reports or portfolios, or ensuring healthy communication with parents, you can do it all without much fuss with this extraordinary app designed with a beautiful interface. 
Features of Toddle Educator:-
Supports you capturing evidence of student learning

 

Ensures healthy one-on-one conversations with parents

 

Completely transforms the way you have been sending school announcements

 

Gives you direct access to a school calendar and policies

 

Helps you align class activities and unit plans
Device – Android
Ratings on Google Play Store – 4.9 / 5 | 5,000+ Downloads 
3. Khan Academy Kids 
Cannot be counted as one of the specific Montessori apps, but can also not be ignored especially if it is about some of the best educational apps for kids!
You can effortlessly inspire a lifetime of learning and innovative discovery with Khan Academy kids, one of the ultimate educational programs, designed exclusively for kids of 2 to 8 years.
The award-winning educational app is thoughtfully designed by top educators already been engaged in early childhood education for a long time.  
The app smartly guides early learners on an engaging, delightful learning journey two important skills in social-emotional development, reading, phonics, mathematics, as well as writing.
Khan Academy Kids is featured with thousands of lessons, books, activities, and games that are perfectly age-appropriate for Montessori students. With a wide range of catchy songs and educational videos, your little one is going to have some fun time while trying to learn! 
Features of Khan Academy Kids:-
A wide range of expertly designed original books

 

Helps develop a healthy learning habit

 

Thousands of fun learning activities are available

 

Supports you spark a love of reading and writing in your kid

 

More than just suitable to boost social learning and creativity
Device – Android and iOS
Ratings on Apple Store – 4.8 / 5 | Ratings on Google Play Store – 4.6 / 5 
4. Montessori Nature – montessori reading apps
One of the most realistic apps offers a beautiful environment for learning in which kids are challenged to plant, nurture, harvest, and sell their crops. These days, it is quite easy for children to get distracted from the natural world in bustling city landscapes.
And, Montessori nature helps cultivate an engagement in the children with nature, inspires curiosity, a love for the environment, and reintroduces kids to the natural world.
With the app, you can easily get your child excited about nature and can help them develop different habits related to natural activities. 
The realistic digital ecosystem in the app is designed to ignite the curiosity in children, as they have to manage available natural resources to grow flowers, vegetables, and fruits.
The app doesn't only help children with organizational skills and critical thinking to make their seeds bloom, but it also develops a consciousness of how the food is produced, and more importantly, why it is necessary to manage natural resources wisely. The app is 100% educational and is fully customizable for endless hours of engaging play.  
Features of Montessori Nature:-
100% safe for both kids and parents

 

Multiple customization options are available

 

Enhances critical thinking and observation skills

 

Inspires kids to manage natural resources wisely

 

Very simple, kids' friendly interface
Device – Android
Ratings on Google Play Store – 4.8 / 5 | 100,000+ Downloads 
5. Learn Montessori 123 numbers 
Learn Montessori 123 Numbers is another exciting educational app for kids especially designed to enhance the overall mathematic drills and handwriting.
Whether you have a baby, pre-kindergarten, kindergarten, or even a Montessori kid, there are endless play activities like memory games, patterns, flashcards, number spelling blocks, and more, readily available on the app.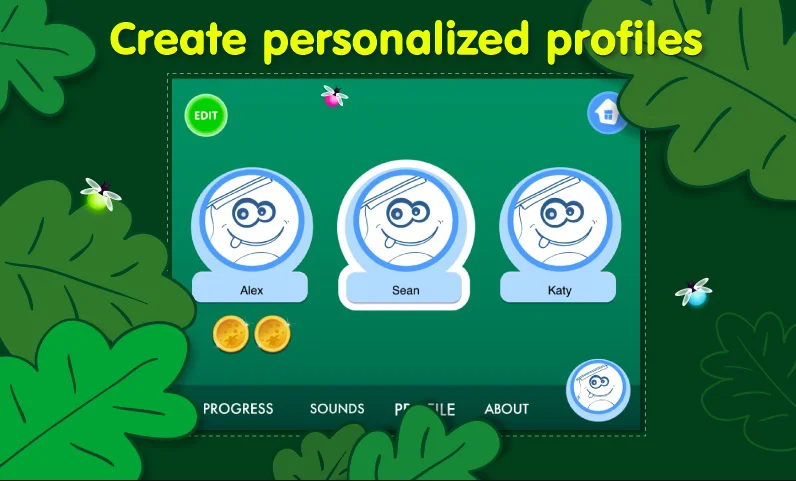 The action-packed educational application teaches kids numbers with the help of engaging games designed to keep them glued to the screen throughout.  
Your little one will have hundreds of fun learning activities in a very interactive learning environment, loved equally by both kids and parents across the world.
The mathematics game in the app is designed exclusively to enhance the overall fundamental math concepts critical especially for preschoolers. It is an excellent way of identifying numbers, reading number symbols, one-to-one number correspondence, associating quantity with symbols, and more!  
Features of Learn Montessori 123 Numbers:-
Makes early learning easier as well as exciting

 

Child-friendly navigation with easy to control interface

 

Frequent repetition to help your kid learn the right way

 

Verbal encouragement with fun surprises

 

Curriculum precisely developed by education experts
Device – Android
Ratings on Google Play Store – 4.8 / 5 | 50,000+ Downloads 
6. Lingokids: Kids Learning Games
One of the most popular apps with more than 10 million installs, Lingokids can be the ultimate learning game for Montessori-going kids. As many as 40 million families (and counting) are relying on the app to inspire their kids to learn the right way while having so much fun!
With the app, your kid is going to have an extraordinary time while learning with multiple interactive activities, games, songs, and videos that are exclusively designed to adapt to the level of difficulty of each kid.  
The friendly user interface of the app invites your little one to practice some of the most important 21st-century skills, including, literacy, numeracy, creativity, collaboration, mindfulness, and communication.
Exciting characters like Billy the chick, Lisa the cat, Cowy, and more are featured in the app to make more than 700 learning activities across 60 plus subjects a lot more exciting and engaging.
All the content in the app is perfectly curated by a board of educators and Oxford University Press, and that's why you can surely trust authenticity.  
Features of Lingokids:-
100% ad-free and COPPA-certified early learning app

 

Motivates your kid to learn the right way

 

Dedicated adult section to learn the concept of Montessori teaching

 

Curated exclusively by educational experts

 

Numbers, grammar, coloring, pronunciation, and more
Device – Android and iOS
Ratings on Apple Store – 4.5 / 5 | Ratings on Google Play Store – 4.3 / 5 
7. Spelling & Phonics: Kids Games
Ready to get your kid introduced to one of the most fascinating Montessori apps? What about helping them learn the all-important spellings without worrying about distracting advertisements? Yes, you get a wide range of exciting as well as engaging spelling games in this single app!
Learning to spell is not something similar for every kid, add that's why this innovative Montessori app is featured with more than 10 different types of spelling games!
It can be the perfect way for kids to learn how to spell different words, and more importantly while having so much fun!
Your kid will have some very exciting times while trying to learn spells by sounding out beautiful words, and phonics and they will slowly but steadily learn how to associate different letters with similar pictures!
The goal behind the development of this game was to let kids play without them realizing they are working hard to learn the spelling!
There are different exciting modes in the game, including, blank spelling, spelling, fill in the blank, consonant vowel consonant, and more! 
Features of Spelling & Phonics: Kids Games:-
Simple words with spellings to make learning easier for kids

 

Multiple funny stickers and gifts on completing chapters

 

Ensures effective learning while playing

 

Interactive, safe, and inspirational

 

Kids-safe user interface with no advertisement

 
Device – Android
Ratings on Google Play Store – 4.4 / 5 | 5,000,000+ Downloads 
You may like to read our guide on 13 Best
Apps For Teachers
To Engage Their Students.
8. Montessori Preschool 
If you are in search of a reliable Montessori app, Montessori preschool is going to end that on a positive note! The app perfectly covers all the aspects of early learning, including, shapes, colors, numbers, phonics, coding, as well as nursery rhymes!
It is one of the most loved apps all around the world and is designed by early learning teachers with years of classroom experience. Full of exciting features, this app is perfect for children from 3 to 7. 
The mathematics curriculum in the app covers recognizing numbers, learning to count, and tracking numbers, as well as the basics of addition and subtraction using some of the most reliable Montessori material.
Early literacy in the app deals with phoenix and sounds along with reading. On the other hand, logic and coding is there the overall critical thinking and observation skills of your kid.  
And, nursery rhymes are more than just effective to inspire the artist in your little one. While shapes and colors are suitable to unearth the coloring potential in your kid, arts and creativity can be proved handy to check out if you are a special one who is interested in creative learning.
Overall, Montessori preschool is just the app you need to enhance the overall learning ability of the early learner in your family.  
Features of Montessori Preschool:-
Designed exclusively by certified Montessori teachers

 

Helps kids master different aspects of early learning

 

Enhances recognizing and understanding abilities

 

Inspires exploring different parts of coding

 

An excellent way of unleashing the creativity of your kid
Device – Android
Ratings on Google Play Store – 4.4 / 5 | 1000,000+ Downloads 
Montessori Preschool, the most comprehensive educational app for children from 3 to 7 years old
9. Montessori Activities 
Keeping your kid engaged with learning can be a herculean task, but not if you have one of the most exciting apps on your smartphone!
The Montessori preschool learning app is more than just useful for parents who are trying their best to keep their kids engaged in important early learning activities add Montessori activities.
Designed expertly by a team of certified Montessori teachers with decades of classroom experience, it is a kid-centric learning app, more than just suitable for children from 2 to 12 years.  
I can say with some assurance that your kid is going to have some amazing learning time without feeling bored or getting distracted by annoying advertisements.
Montessori preschool learning app is just the perfect source for learning about nature, learning about body and senses, understanding about environment and culture, as well as learning how to play dominoes.
What more? If you want your kid to start learning sign language, you can rely on this very app!  
The app also helps early learners understand the basics of cooking, so that, they can develop their interest in an all-important and at the same time exciting hobby of cooking.
With the app, your word is constantly exposed to cousins of interesting sounds to train their ears to successfully identify them, so that, they can put that color name on a letter. And, there are many more additional interesting activities to explore! 
Features of Montessori Preschool Learning:-
Creative education based on Montessori philosophy

 

Perfectly suitable for parents with tight schedules

 

Four different engaging categories to inspire effective learning

 

More than 50 fun learning activities across different subjects

 

A powerful learning concept through gamification 
Device – Android and iOS
Ratings on Apple Store – 4.1 / 5 | Ratings on Google Play Store – 3.6 / 5 
10. Montessori Teacher Training
If you are already a Montessori teacher, this app is exclusively designed for you! Thousands of Montessori teachers are already getting benefited with this exciting app which has everything you need to become a successful early learning trainer.
The app trains you about different important aspects of Montessori teaching, including, traditional and modern approaches to preschool teaching, how to deal with different types of students, how to maintain a healthy learning and teaching environment in the class or online, as well as, what are the different ways of healthily dealing with parents. 
There are different teaching techniques explained in the app you can try to enhance your ability as a Montessori teacher. You can even learn how to use different types of study material for different types of students, and how you can encourage your students to engage in various learning activities.
In addition, if you want to counsel parents about things to remember while searching for a preschool, or you want to train them with different ways of education at home, are you even want to help them understand different behavioral issues, this app has got you covered for sure! 
The Montessori method of teaching is never absolute because every early learner is unique from one aspect or another. And, that's what this app is all about!
With the Montessori teacher training app, you can effectively learn how to deal with different types of kids do effectively elevate their critical thinking, and unearth their ability to learn.
In short, this app features everything you should look for while trying to be an influential Montessori teacher.  
Features of Montessori Teacher Training:-
Helps you master different aspects of Montessori teaching

 

Trains you to deal effectively with different types of early learners

 

Dedicated section to understanding teacher-parent relationship

 

An excellent way of discovering your full potential as a Montessori teacher

 

A complete range of educational material is at your fingertips in this mobile montessori apps.
Device – Android
Ratings on Google Play Store – 4.0 / 5 | 100,000+ Downloads 
11. Montessori Words
The "Montessori Words" app is the last, but by no means inferior on my list of the best Montessori apps. Based on the tested and proven Montessori learning method, this app is designed to help kids develop their spelling, reading, add writing skills simply by building words with the help of the phonics-enabled movable alphabet.
The evaluation version of the app offers 9 words to learn across three different levels. On the other hand, the open-ended movable alphabet is available without any limit. And, you also don't have to worry about those annoying advertisements. 
The app elevates the overall learning ability of your kid visit two fundamental concepts, including, phonemic awareness and phonics-enabled alphabets.
Your kid will have to touch different words associated with the phonic, and the app will tell if it is right or wrong. Level one in the app displays three-letter words without much difficulty, and the second and third levels deal with more complex words with more complex phonics.
For an enjoyable learning experience, the app also features exciting sounds, interactive visual effects, as well as animations. 
Montessori Words for Kids Lite - Free Educational App for Android
Features of Montessori Words:-
Based on the proven Montessori learning method

 

Offers different learning levels with different difficulties

 

Makes learning words easier with sounds and phonics

 

Interactive visual effects with sounds and animations

 

Features capital, lowercase, and cursive letters
Device – Android
Ratings on Google Play Store – 3.8 / 5 | 100,000+ Downloads 
📗FAQ For Montessori Learning Apps
Is there a Montessori app?
There isn't one but so many Montessori apps readily available on Apple Store and Google Play Store. Early Learning Apps for Kids, Toddle Educator, Khan Academy Kids etc. are top apps to mention.
What is the best age to start Montessori?
The best time to get your child to Montessori is between the ages of 2.5 and 6 years old. This is the most important time for a child to develop various skills, and at the same time, pursuing their interests.
Is Montessori preschool app free?
It's available free of cost for only seven days as a trial. Then you have to pay to get access to all its features.
Is Montessori a good fit for ADHD?
Yes, a robust Montessori system can be very effective at distracting ADHD children from unnecessary thinking. It also reduces unwanted distractions, and improves overall focus and interests.
What type of child thrives in Montessori?
Kids with special requirements and attention thrive decently in a Montessori system of learning and teaching. Montessori system engages all the senses and can be a decent way for a child to improve overall social and environmental abilities.
Are Montessori students more successful?
Yes, according to various researches, Montessori kids are good in various fields including learning, reading, focusing, and communication etc. from the very beginning of their lives.
Did Bill Gates go to Montessori?
Yes, the great Bill Gates is also a Montessori alumnus. He was born in Washington in 1955. While it's not clear which preschool he attended, it is well known that he was a student of a private school named as Lakeside School, catered to grades 5 through 12.
Why is Montessori not good?
Montessori is known for reducing the importance of friendship, is usually difficult to adapt to other types of schools, there isn't a Montessori in every community, and self-motivation is important to learn for a kid to get successful.
How long did Jeff Bezos go to Montessori?
According to a statement by Jeff Bezos himself in an interview, he went to a Montessori for about one and half year.
Did Mark Zuckerberg go to Montessori?
Yes, according to BBC, Mark Zuckerberg gained his early education from a Montessori.
Why Montessori is better than traditional?
The most important positive of Montessori system of education is, it allows students to learn and grow at their own pace, that too, in a self-directed manner.
Conclusion
Montessori teaching and learning both can be full of excitement as well as challenges. And, these extraordinarily amazing Montessori apps make the overall concept of Montessori easier, full of fun, as well as effective not only for kids but for parents as well as teachers.
Whether you have a Montessori kid at your home, or you are in your early days of Montessori teaching, you will easily find at least a couple of apps for your requirements. Don't forget to hit the comments section for your valuable feedback!