Do you have the curiosity to know about the Best Music Making Apps To Make Music For Every Occasion? 🤔
You can easily Find out now in this definitive list with our detailed review.
Without any further delay let's explore this list.
The best thing about music is that you don't feel pain when it hits you. This proverb holds true for ages ever since music became an essential element of life.
There have been numerous incidents during ups and downs in our life, that music has helped us as the best healer.
There exist one or the masterpiece composition that perfectly describes our situation and the phase we are passing through, be it a sad, joyful, first-crush, celebration, or loneliness. There is a piece of music for all and every occasion. 
Some people have a natural inclination towards music and can create wonders when they follow their hearts with utmost dedication.
On the other hand, there are a lot of many, who in spite of their love for music, lack proper guidance, resulting in losing their interest in music.
Either these music-loving souls missed a proper guide on how to play instruments, or they did not have proper tools to polish their natural talent. 
Well. That was a different age. Nowadays, you name a sport, activity, music instrument, recipe or anything and help is at hand. In fact, help is there on your handheld mobile device only, you just need to check and find the correct app for your need. There are numerous apps on the Play store for you to create your own music.
Your first search on Google Play Store or Apple App Store for best apps for making music on your smartphone will lead you to a pool of hundreds of listings of which many may not be useful or with limited features and annoying ads in between.
You are the lucky one to land on this page where we have shortlisted the best apps that anyone man needs with general need and wants to make music piece on his mobile device.
These apps are downloaded, tried, tested, checked, and then reviewed. Browse through the list and make your dream come true of being a composer.
Best Music Making Apps – Our Top Pick 👌👌
1. Tunable
There are various artists who love to play their melodic instruments with some incredible toolboxes laden with visuals and graphics. Very soon, Tunable can be their only love.
It is an easy process to create your own music with the help of 18 different instruments that this app supports.
As it has a very colorful and large tuning indicator, one can focus more on its creativity with simplistic steps, and is always fascinating to work with it. A large number of popular instruments are supported by this app.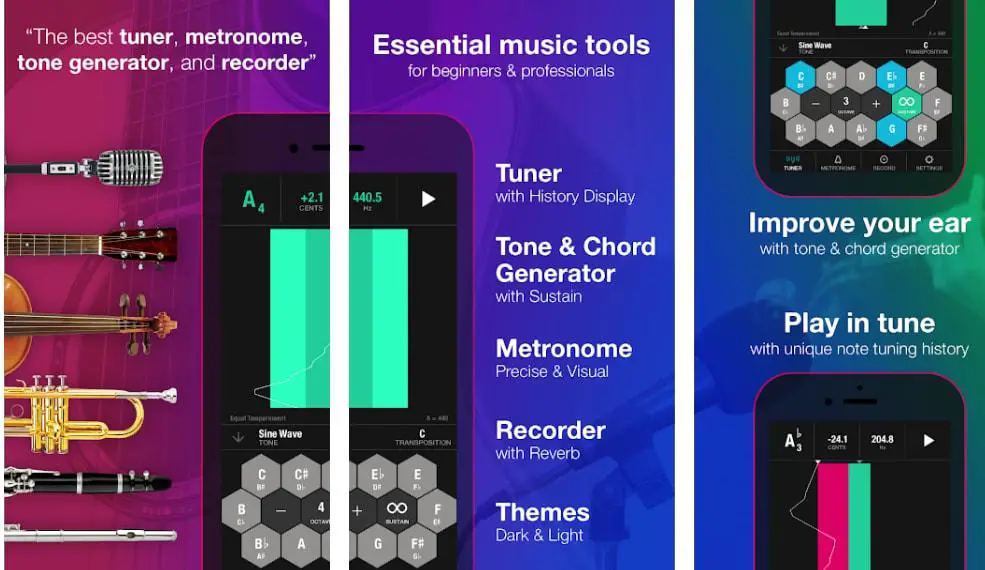 You can also forward the creative music and share it among your peers after recording it on the app. Tone and code generator are filled with various options. A well-designed metronome is also a part of this application.
2. Beat Snap – Make Beats & Music
If you are searching for an application that can make music for an entire tune, at that point Beat Snap is a perfect choice.
Beat Snap is freely downloadable and very simple to use. One can easily adjust the dram, beats, and can modify the same song more than 40 times. The installation process from the Google Play store is a matter of a few clicks and doesn't require any special skills. 
The app boasts a lot many features, the major being its vast storehouse of over 200 musical instruments and more than 500 musical pieces. It also has a double grid along with 15 responsive pads.
It Incorporates a step-sequencer feature to make music on your own creative level. Metronome, loop sequence with as many as 6 adjustable FX shape the music the way you want.
3. uFXloops Music Studio
There is nothing to worry about if do not own a music studio of your own. uFXLoops is there to solve all your problems. A complete mini-mobile studio on its own.
uFXloops Music Studio Features 2016
However, it certainly does not fulfill the need for large physical equipment generally found in any studio, but it certainly provides all the standard features of any music studio that one is looking for.
Remixing of any song or its composition with inbuilt over 200 projects with more than 3100 sample music files for you makes your task a lot easier. Apart from it, the app provides over 3k instrumental recordings which you can use in your projects.
4-layered volume mixing with the shifting process of pitch on different modes is a few of the most sought-after features. The soundboard arrangement is very simple to follow.
Note:-
I have written a post for people looking for the 
Best Animoji Apps
?, do read it If you are interested.
4. MixPads – DJ Audio Mixer
MixPads, as the name suggests, is the first choice for those who are more inclined towards grooves and remix composition.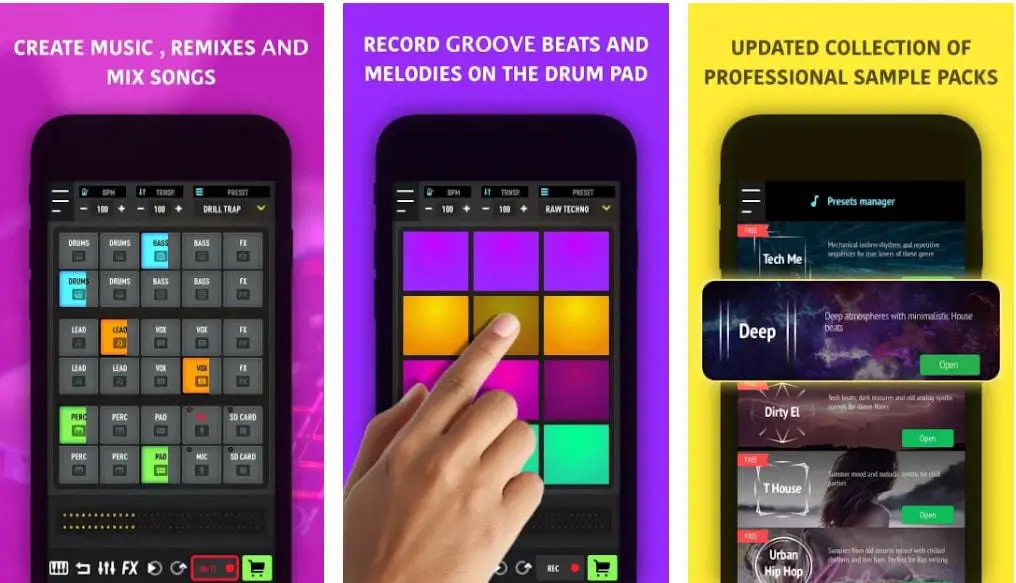 It has got stunning features for sound mixers meant for DJs. It's a perfect music-making app for android with over 35 drum pads for music loops. 
A recorded voice-over can easily integrate with various soundtracks of the library. With lots of features for professional DJs too, creating your own DJ music with remixes and hip-hop is an easy task with the help of this application. Finger drumming, reverse-effect are a few of the prominent features of this app.
5. Hip-Hop Producer Pads
Among an entire lot of Music Making Apps, Hip-Hop Producer Pads is one of the simplest ones to use, especially for creating hip-hop soundtracks.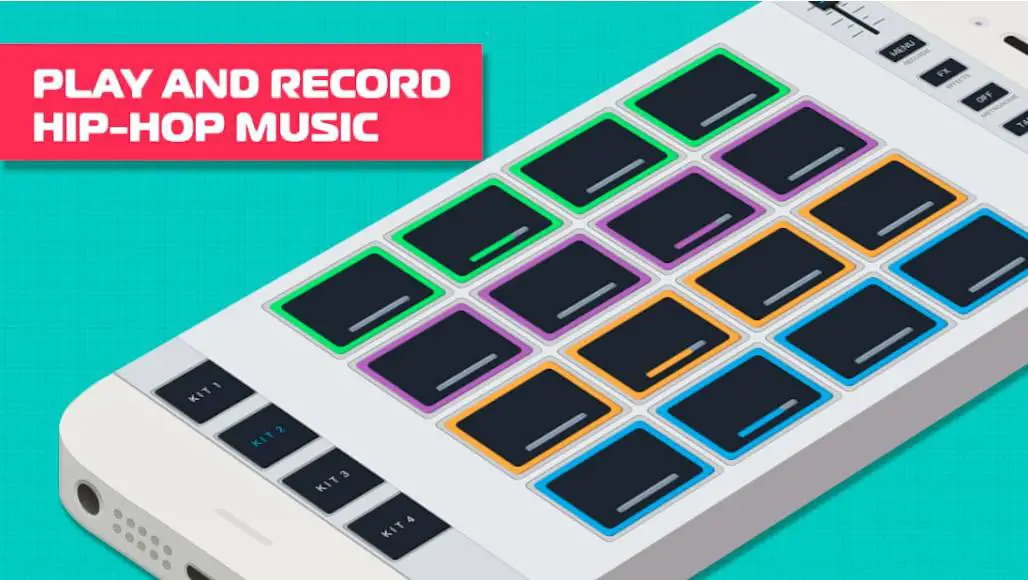 Tone and Beat controller by Dram machine is an interesting feature that comes along with hundreds of other bundled power-packed features.
One can make as many loops for music arrangements with the help of a powerful metronome option. Apart from many features and sample soundtracks, one can also share the newly created music among your friends with links to the song.
At the time of our research on "Music Making Apps", we found a video about "What Your Favorite Music Says About Your Personality" which is worth watching. 🤴
What Your Favorite Music Says About Your Personality
6. n-Track Studio DAW 9
This app with the name nTrack Studio, truly converts your handheld mobile device into one larger music studio. It contains all the basic features needed by any composer for making a new piece of a soundtrack.
Most of the features are easy to use and one can make an audio recording at ease. Midi tracker and manager options are available for all management of audio files.
This app supports USB with Multichannel along with an audio engine of 64-beat where the artist can enjoy the track with multiple effects. Step sequencing and MIDI keyboard is also available with this app. This app is freely downloadable and can be used for n-number of tracks, literally. 
Note:-
I have written a post for people looking for the 
Best Dancing Apps
?, do read it If you are interested.
7. Music Maker JAM
Music Maker JAM is a one-stop solution for those budding music composers whose first love is hip-hop, bead-based jam, r&b, and such.
With a few simple easy processes and steps, anyone with little knowledge of music mixing can create a new creative music track by using in-build beats, loops, sound samples, and audio quality.
FREE Music creation app for iOS & Android | Music Maker JAM
The app was designed keeping the problems in mind that music composers often have to face. The easy, convenient, neat, and clean user interface is its USP.
Being a user of this application, you become one proud owner of the app along with a million other music lovers. From time to time news feeds, updates, innovative and creative ideas are being shared on this platform by users for benefit of all.
It has a library of more than five hundred thousand soundtracks and 300 pre-mixed sound loops to be used by any user. For better music mixing, the entire library is open to be accessed and used as per will with just a few clicks. 
8. SongMemo
SongMemo is not just a music memo app but provides a lot of modules and benefits for music lovers as it contains a lot many options to record music and keep track of all audios in a single place.
The app is free and one need not have to pay for any subscription or service charge. The easy and simple user interface makes a smooth journey for the user in managing playlist and recording audio on multiple tracks. 
This app is useful in saving all-important memos and audios and easy to recovery as and when needed. Once the music is arranged in a list, you can add notes and other info about the same.
You can record your audio in the first step and then, later on, can add instrumental music to complete the track. These playlists being customizable, the title of the song and lyrics can be updated at any stage of the composition.
This app also provides support for media storage externally and helps you manage the entire set of soundtracks.
9. RD4 Groovebox
Blending music with synthesizers and drum machines, RD4 Groovebox is a perfect app that one can download from Play Store. This app transforms your mobile phone into a musical instrument with the capability of recording what you play and organizing the same for future retrieval.
mikrosonic RD4 Groovebox for Android
It comes with an excellent visually powerful UI, and the user can record notes, vocals, at various stages. This application is very convenient to use and create masterpieces in no time. 
This application has various useful features including a multi-touch option for audio effects, loops, and other instruments. This app can be used by people of all ages and with all levels of expertise.
However, this app is largely used by newbies but can also be used by masters as well. Level meter with volume control comes with a rack mixer of 4 channels.
This app also offers to focus of USB MISI, auto MIDI input and real-time recording of sessions. It has a range of dual-bank sequencers with adjustable modes during playtime.
You may like to read our guide on 7 Of The Best
BPM Counter
To Improve The Music.
10. Soundtrap
Soundtrap gives you a marvelous network of music lovers where you can team up with different composers and get new ideas and motivation. You will never find yourself alone in the path of music-making.
This application is loaded up with heaps of various capacities that are exceptionally simple to utilize and make your journey of music production easy and innovative at the same time. The app is furnished with varied levels of tools that can be shared with your other teammates for better productivity. 
Just in order to help you create music as fast as you can, it provides lots of ready-to-use music samples and loops of professional quality. As this app is compatible with most OS, one can connect with other teammates irrespective of the fact, devices he uses.
One of the finest features of this app is that it stores all the data on the cloud making it easier for a user to access it from any other device as well.
Track mixing with many in-built instruments like drums, piano, guitar, and flute is an easy process. Lots of free-to-use sample musical chords are available with this app. 
11. FL Studio Mobile
Look no further, if you lay your hands on FL Studio Mobile. A perfect solution to fulfill your dream of owning a music studio, virtually, however. It provides the exact life-like feature of any music studio has to offer.
FL STUDIO MOBILE | In-App Tutorial
This app is available for all sorts of handheld devices, laptops, and tabs. This app has one of the finest synthesizers available in the market and is loaded with lots of sample audio files for reuse. Various audio loops make your music composing tasks a lot easier.
MIDI input and MIDI output, both situations are handled very well by this amazing app which also provides an option for finding loops in any browser.
Mixer with multiple functions of solo, mixer, pitches, and different effects is the most liked feature of this app. As with any other music making app, this too can save files and can be shared via various means.
12. SongSpace
This is yet another classic app that offers lots of features for people looking for voice recording and music track making. It will certainly act as a catalyst in developing you as a music composer with lots of innovative methods.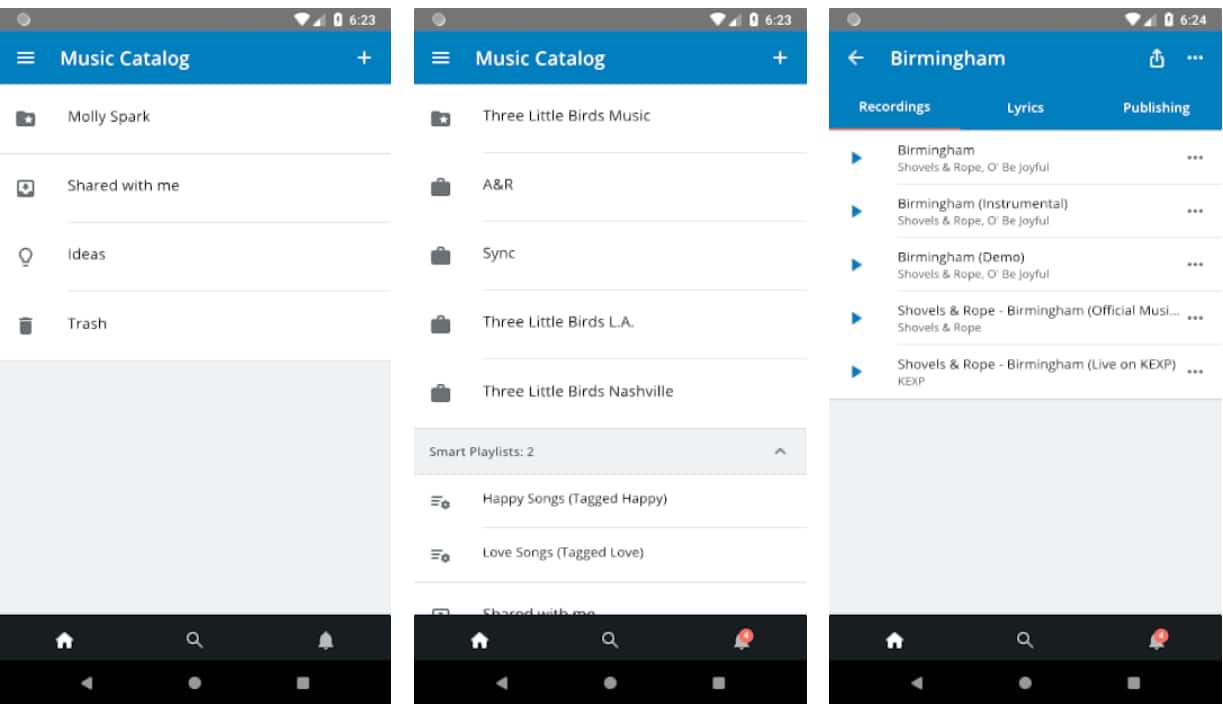 Any music lover can fall for this great app that has a lot to offer. Quick memo recording, voice recording, narrating lyrics, file sharing, mixers of different types, and a lot many other features make this app loved by all. One can also sync this app with other installed copies on different machines or devices.
Songspace is credited to have the most positive reviews by renowned artists, musicians, publishers, and studios. The reason for this app to be this popular is its ability to run seamlessly in offline mode too.
Unlike many other apps that provide storage space for storing recorded files and tracks, this app adds an extra layer of security for the worry-free transfer of files from its cloud server.
One can expect a prompt reply from the support team in case of any confusion and the developing team also works hard to provide the new updates very often.
13. Groovepad – Music making apps For  Beat Making
You are sure to find the majority of DJ' and remix creators using this smart app on their android for music-making. It is one of the finest and most downloaded app on the play store.
The music creator seamlessly adds beats to the rhythmic instrumental piece of music and creates sensational tracks. GroovePad is composed of lots of easy-to-understand procedures and step-by-step tutorials that make learning and operating any available feature a piece of cake.
One can use loops of an infinite number of times to produce music. Various FX effects including revers, flanger, filter, and delay are bundled in this app.
As it provides different music pieces organized under different genres, it becomes very easy to add a specific track of music to any project. Sharing of tracks and other info on social media is also possible with this app.
You may like to read our guide on 21 Of The Best
Poster Making Apps
To Make Posters Easily.
14. Remixlive – Music making apps For Remix
RemixLive is one of the most promising and versatile music apps available for use. It takes just a few seconds for any sort of music mixing.
Remixlive 3.0 for Android - Introduction
Hundreds of samples, FX effects, loops, and drum pads make this app so popular among music composers. USP for the popularity of this app is its easy-to-understand user interface. Any novice can install and start using the app the very next minute without much trouble.
It supports almost all platforms making file sharing a widely used feature along with easy functions for sound recording.
It also syncs and can hook with other apps for data and soundtrack sharing. Vast option for remix tool and editor is available along with an easy way for importing songs and tracks from multiple sources. 
15. Walk Band – Music making apps For Multitracks Music
Walk Band stands for its given name. For anyone looking for an all-in-one app for music composing, the Walk band is the solution.
In order to explore your creative musical bug, the app offers various musical instruments like keyboard, drum, guitar, and piano in its list of services. There are various other instruments in its virtual format. The app is laden with various features and hence it is known as a mini music studio in a pocket. 
On Top Of The World - Imagine Dragons (Walk Band Cover)
Various musical instruments and bass mode, solo guitar mode, and chord mode are available with this app. Recording of MIDI audio is very simple and getting them converted to mp3, mp4, and another format is much simpler.
Creating and editing audio tracks is a matter of a few clicks only. These soundtracks can be shared on various social media platforms with the help of few clicks. 
16. Drum Pad Machine
If you are creative as far as music compositions are considered, you shall try this app for sure. One can create limitless soundtracks with the help of this music making apps on its mobile device ease.
It comes with hundreds of pre-mixed audio snippets which can be easily added to different loops, beats, and instrumental music. One can have varied options to create a unique and innovative composition that can be shared on different networking sites.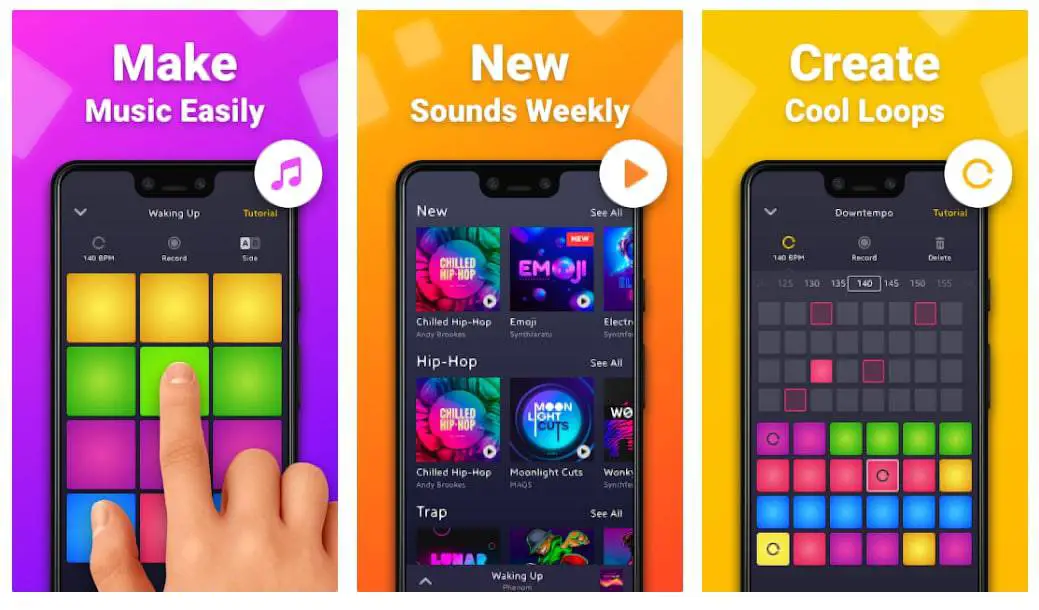 Finger drumming feature makes it easy to utilize the Launchpad option. The library has over 1000's pre-processed compositions and sample files that can be reused for multiple projects.
Beatbox recorder helps in making music with the option of changing the tempo of an existing song. Compared to other apps available, this app has an easy-to-use option for using loops. One can share, export, and mail the soundtracks created with the inbuilt option of the app.
17. Add Music to Voice
We all have the habit of murmuring if not singing. But most lack singing in a proper method as we do not have access to supporting musical instruments to add rhythm to the ambiance.
As any song without music is as boring as a concert without claps. This app exactly does what it is meant for. It adds music to the voice. It provides background music to the song you record. With the sound in the background, one can sing with more emotion and feeling. 
One can make its own creative piece of music from scratch or can use the sample provided in the library. Karaoke feature invokes the real singer in you. With lyrics of a large number of songs on display, one can select the song of his choice to start with.
The easy recording system saves the files in multiple formats and has the capability to share them among your group for praise. Easy user interface and simple functions make it more likable. 
18. DubStep Music Creator
This is one app that has been liked by music composers the world over. Most of the features available on this app are customizable. Soundbars, treble height, and bass sensitivity are a few of the most sought-after features that make this app so popular among the music fraternity.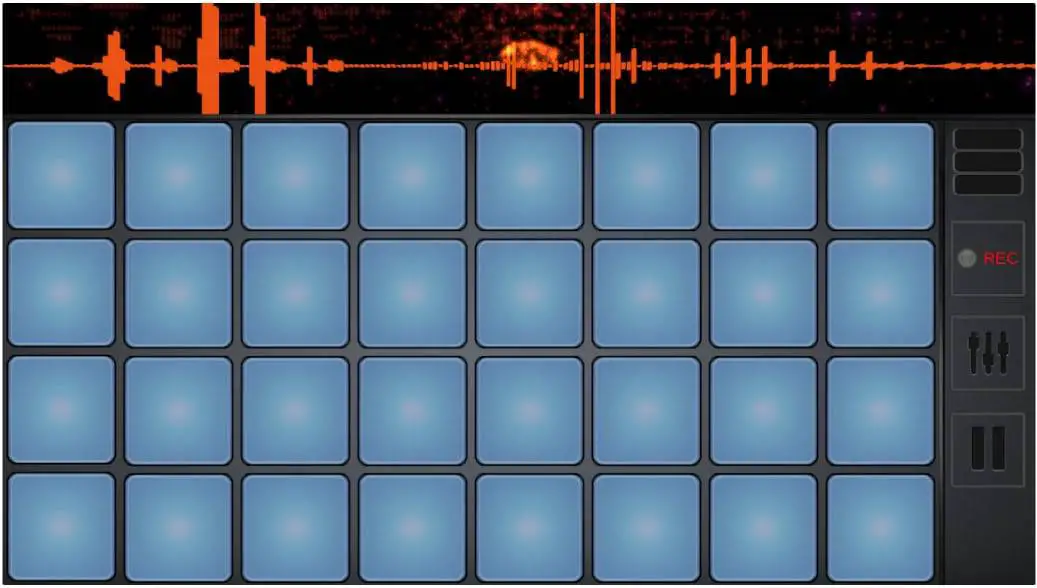 Unlike other music making apps, this has an 8 by 4 beat drum pad that comes with a stereo pan for the finest music editing. With proper training, one can create stunning music recordings with the help of this app.
Top 10 Music Production Apps for PC and MAC
Most musicians create music on their PCs as it is more powerful than smartphones or tablets. In this list, we have apps for both Windows and MAC users. Some of the apps work on both platforms whereas some on either MAC or Windows.
This list is in no particular order as all of them are different in their own terms.
1. Filmora (for Windows & MAC)
If you are serious about music production and want one of the best music production apps without spending any amount then Filmora is the best one for you. It packs all the essential features that allow you to create music the way you want.
Some of the features of Filmore are:-
They have a music equalizer that allows you to control the highs and the lows of the song.

Filmora syncs your music automatically to the cloud so if you don't have to worry about your music about saving the music.

Apply filter on your music to remove or reduce the background noises such as that of vehicles and people.

With Filmora you can make the audio smoother by applying crossfades or overlap.
2. Garageband (for MAC)
Next on our list of music production apps is Garagebands. It is perfectly optimized for someone who has just started creating music. From its user interface to its editing tool is made keeping beginners in mind.
Some of its features are:-
It has some of the best

Preset

that can be highly beneficial for beginners.

Some pre-default filters and set amplitude for the guitar and the mic.

It has some guitar and piano lessons backed in by default.

It allows you to understand the music theory better with the help of chord mapping.

Garageband allows you to add a USB keyboard to have more tools.
3. FL Studio(Windows)
If the last one was a beginner's music production app for MAC users then we have one for Windows users as well. FL Studio is one of the best music production apps for Windows users it packs some essential features and some advanced features as well in a clean and simple user interface.
Some of the features of FL Studio are:-
One of the cleanest user interfaces with perfectly integrated basic tools such as cut, paste, etc.

Support for keyboard and Microphone.

It has 30 synthesized software by default.
You can use the trial software for free but to get the complete package you need to pay $99.
Download FL Studio for Windows
4. Logic Pro X(MAC)
If you are a professional and want to get an advanced music production app for your MAC then Logic Pro X is one of the best in the market.
It has all the advanced features that are necessary to create a beautiful rhythm. This is one of the software that you will find on a music creator MAC.
Some of the features of Logic Pro are:-
Logic Pro X allows you to create your own MIDI Keyboard by its Score Editor feature.

You can implement drum tunes with its virtual drum set.

Controlling the plug-in is very easy.

It has some very unusual but beautiful sound effects in its sound library.

Very natural output so that you can get a clear idea of what the user is going to listen to.
You can use the trial software for free but to get the complete package you need to pay $199.99.
5. Studio One 4 Prime(Windows and MAC)
If you are looking for the best of the best and want a music production app with very low or no compromises then Studio One 4 Prime is the one for you. It is a software that most of the music producer who is serious about their carrier owns
Calling PreSonus a competitor of the given music production app would be unfair as it can be used alongside them. It is a cross-platform software and can work on both Windows( any version after 7) and MAC OS.
Some of the features of Studio One 4 Prime are:-
It has loops and sample content of about a Gega Byte.

Studio One 4 Prime has some of the best customizable feature set with its nine plugins

Old school drag and drop user interface.

With PreSonus Studio One you will be able to edit the harmonics of both mono and polyphonic audio.

It has excellent many build instruments to add flair to your music.

The drum editor is perfectly integrated with the harmonic editor.
The only caveat here is that its one-window interface is not easy to manage.
Note: Another point to note is that it only works on a 64-bit operating system.
Download Studio One 4 Prime for MAC
6. Cubase(Windows & MAC)
Cubase is a music production app for professionals. It is one of the best if not the best and can help you in creating beautiful songs. The main selling point of this software is its flexibility, it doesn't matter which style of music you want to create, which Cubase you will find instruments to assist you.
Some of the features of Cubase are:-
In Cubase, one can create synchronizing vocals with the help of the Audio Alignment tool.

It has almost all types of instruments and sounds that one requires to create music.

Matching multiple tracks is effortless.

Vocal Editing tools.
Note: The only caveat here is that it only works on a 64-bit operating system.
The trial period is free.
Download Cubase for Windows and MAC
7. Audacity(Windows & MAC)
Audacity is a music production app that works on both Windows & MAC and unlike Cubase, it works on both 32-bit and 64-bit operating systems. Its best part is that it is super easy to use and is flexible enough to meet your demand.
Some of the features of Audacity are:-
It supports live recording and tuning the audio with the help of the combination of microphone and mixer.

One can import the audio file, edit and combine using this software.

Some of the features supported by it are LADSPA, LV2, Nyquist, VST, and Audio Unit effect plug-ins.

Support for importing RAW data files.
8. Acid Pro(Windows)
Acid Pro is a flagship music production app for Windows users. Unlike most of the cross-platform software talked about in this article, acid pro is a window-only app, therefore, the optimization is on point.
Since it is a flagship software the tools that you get are endless but the user interface is intuitive as well. Creating music on this software is effortless and you will never feel like you are missing out on something.
Some of the features of Acid Pro are:-
It has a separate mixing section that can be used to mix and test music.

The routing of Acid Pro is flexible.

It is powerful enough to handle real-time editing.

24-bit and 192KHz multi-track audio recordings are supported by Acid Pro.
9. Avid Pro tools(Windows & MAC)
Avid Pro tools is a music production app that combines all the advanced features especially for the music mixers in a simple user interface. 
It is a cross-platform software and can work on both Windows and MAC. Some of its important features are:-
It has a latency buffer that comes in handy during the time of dealy.

It has a autotune feature namely

Elastic Pitch

that comes in handy during matching the harmonics of the sound wave.

Avid Pro Tools is packed with 70 in-built voices.
It has three tiers, Pro Tools|Free which is a free version that you can use to start your journey. Then Pro Tools is the second tier that starts at $29.99 a month, this is recommended for most users. Finally, if you are not satisfied with the features of Pro Tools then you should go for Pro Tools|Ultimate that starts at $79.99 a month.
Download Avid Pro Tools for Windows and MAC
10. Hydrogen(Windows & MAC)
Hydrogen is not a serious software unlike others but can be very handy for someone who is just starting his carrier. It is free to download software for both Windows and MAC users. 
Some of the features of Hydrogen are:-
Pattern sequencer together provides you a supply of endless pattern.

Its GMKit has some necessary kits such as Ride Rock, Crumbell drum kit, etc.

The mixer allows you to add some beautiful special effects to the mix.
Download Hydrogen for Windows and MAC
The Final word
Being a music composer, it is very difficult for one to get satisfied with your composition at a first go. Try as many best apps for music-making on android until you get the best result. Each music making apps listed here best in their own categories with their own set of versatile features.
Surely, each app will teach and provide some output that other app cannot. One may not get the best result with a single installation. So it is best to have a few apps installed and create a unique piece of music with creativity and mixing features of different apps.