When talking about kids consoles, then one name is the must and that is Nintendo. There are many well-known games in the market for girls, Pokemon, Mario, platform games, are some standouts.
If you are one of those who got a Nintendo Switch for your kids but do not know what Nintendo Switch games for girls and boys to have then we are here to help you sort out. As a parent and guardian, we do not want our kids to come in contact with adult-rated content.
Spending a huge amount on the games then knowing it was not worth the penny can be devastating. To help you organize the games out of Nintendos' ever-expanding collection in their right orders, I have prepared one such list.
But before going for the games made sure to check whether it is compatible with recently updated Switch lite. And if you are not so sure that your child or children will love them then you can also go for demos for Nintendos' own titles on the eShop.
With taking this point into the consideration, let's start with our very first Nintendo Switch game for girls, which is Just Dance 2021. 
Best Nintendo Switch Games For Girls 👌👌
1. Just Dance 2021
Starting with our very first game that girls can have fun while playing Just Dance on their Nintendo Switch (Visit Here). I'm pretty sure that you may have heard the name before so let's get to the key features directly.
Playing Just Dance is pretty simple and easy because you can use its Joy-cons to keep an eye over your steps to make them more fluid. These sets of controllers add enjoyment to the already fun-filled game.
The game is a blend of blockbuster adult pop songs and cheery kids music so both family and children can together play the game and have fun. It is one of the best Nintendo Switch games for girls and their whole families.
If you want to keep your family of girls and sons active then the sprightly palettes and energetic steps are hard to ignore. 
Just Dance 2020 REVIEW For Nintendo Switch & Gameplay! IS IT WORTH IT?
2. Super Mario Party
The game, Super Mario Party (Visit Here) encapsulates a whole lot of levels and tasks that I'm more than sure, girls would love to pass. It is a game where gamers have to play board games in mini sessions and have to defeat rivals to go onto the next level.
And to add more spice to it, any wrong decisions while landing on certain squares can cost you defeat or major loss. A set of 2 players can duel against one another on a single switch so a maximum of 4 players can play this game on the consoles.
The game is around the players for quite some time now and parents can rest peacefully knowing their children are playing games that do not have an ounce of adult games thus adding Super Mario Party to the list of Nintendo Switch games for girls. 
3. Overcooked 2
If working faster under pressure is your children's genre then no need to search for other title games as you get that and more in Overcooked 2 (Visit Here). It is a perfect match for those who are looking for a cooking rush. 
In the game, players are chefs who have to prepare meals by using the present ingredient and collecting money from the customers by serving them in the time. You will never guess what the next order may be so if you are one such lucky gamer who has fast-moving fingers then go for it.
Yes, you may lose some orders if you are not attentive but Overcooked 2 can be an interesting choice of gamers who loves competition. Beware the game is not for faint-hearted gamers. And playing the game with your friends can add more spice to the already fun-filled game.
Checking OverCooked 2 as one of the best Nintendo Switch Games for girls and boys is a must-stop. 
Overcooked! 2 - Launch Trailer - Nintendo Switch
4. Kirby Star Allies
Killing enemies with the sweetest smile on the face is possible with the ever-loved pink fluffy ball, the one, and only Kirby (Visit Here). No children can ever ignore the adorable, innocence-rich smiles and an appearance that resembles stars. 
The Title is a sweet switch from brainiac Super Mario and a total opposite of hectic games such as OverCooked 2. And no you can not skip the game, just based on the themes, as fun, and enjoyment mixed with excitement are guaranteed in the app.
You may need to supervise your children as quarrels for playing can happen due to the availability of the Multiplayer feature. The difficulty is pretty flexible so gamers of any age will not have problems.
The game is a soft escape for imaginative children who love cartoons and the title's soft hues only add to make it more charming.
Kirby Star Allies: Launch Trailer - Nintendo Switch
5. Super Mario Maker 2
If creativity and construction are your girls' forte then you can not go wrong with Super Mario Maker 2 (Visit Here) who provides a set to stand their own platform games. It does sound intricate but you will get to know just how easy the game is.
It has a very simple interface that motivates children to try their hands in new domes and create something out of the blue. You do not l;ike your children sitting all the time with the controller in their hands then you can consider Super Mario.
It has physics elements which make it one of the learning Nintendo Switch games for girls. Super Mario Maker 2 connects the whole family together as the created platforms and challenges can be played by both the creator and contenders.
And to add diversity, Super Mario Maker 2 also allows kids to play other gamers' created platforms. And do not miss the currently added story mode in the game, adding options to the game. 
Super Mario Maker 2 - Overview Trailer - Nintendo Switch
6. Lego The Incredibles
After using the mind, we have a relaxing alternate for Nintendo Switch for girls that all the genders can play, Lego The Incredibles (Visit Here). Legos is one of the games that no one can say not to, even adults and teenagers. 
The creators are trying to create buzz by developing one hit after another, first The Incredibles 2, and later Lego The Incredibles. The game is creating its name with Parr family members as players.
The game has a certain difficulty level, which by completing it can open up to some of the known Pixar characters from classic movies including Toy Story and Monster Inc. The interface is pretty simple which makes the experience worthwhile. 
The Disney theme game can be good time spending activity between parents and children or friends. Mark this game on your list of Nintendo Switch games for girls.
Disney PIXAR: LEGO The Incredibles Announcement Trailer - Nintendo Switch
7. New Super Mario Bros U Deluxe
Whoever said that Mario is a classic and exclusive title then no argues on that as New Super Mario Bros U Deluxe (Visit Here) can easily pass the test of one of the played Nintendo Switch games for girls.
You will get the 2D version of the Mushroom Kingdom that sounds pretty similar to Mario lovers. You will get classic Mario in the game. From children to adults, Marios still have the power to leave players awestruck.
Deluxe Version is also in the game that houses several challenges and levels which can lead to having Toadette as your player. well, who would not adore pink mesmerizing characters such as Toadette?  
8. Pokemon Let's Go
A hit since its launch, Pokemon Let's Go (Visit Here) gained fame with fervor and the title spread among games like wildfire. Nintendo Switch has a slight edge as it has a more accessible Pokemon game version such as Let's Go Pikachu and Eevee. 
The best part of this is that players not only have an array of games to select from but they can also spend time with their pokemon just like Ash Ketchum. You can play dress-up, groom, and not to forget win battles with them. 
You can see some resemblance from Pokemon Go in Pokemon Let's Go as the developer tried to make it fluid-like. The game has customizable features to make the app more enticing and personal.
Pokémon: Let's Go, Pikachu! and Pokémon: Let's Go, Eevee! - Overview Trailer - Nintendo Switch
From catching pokemon in the poke balls to fighting battles and leading to victory, Pokemon Let's Go have it all. So without worry, It is one damn of Nintendo Switch games for Girls. 
9. Minecraft
If you are one of those who never know about Minecraft (Visit Here), one of the best of its time, then what are you waiting for. The title is quite popular in the field of games and the number of its players is in the millions. 
The game is all about players stuck in the sandbox with the chance that seems neverending. The gamers can select from the bottomless pit and can create infinite shapes to their heart's content. 
It is a game that idealizes the art of creations and provides a platform to support it by offering blocks to arrange them. It can be a long-term friend of your girls as the game is feature-rich, has different and distinct maps and locations.
Numerous end results and outcomes can be seen with the help of creativity and not forget the multiplayer option that lets parents enjoy the game along with their kids. It does not stereotype the age group so younger adults are free to take advantage and show their creativity. 
10. Snipperclips: Cut it out together
With the launching of the Nintendo Switch, Snipperclips: Cut it out together (Visit Here) also made its grand debut and has maintained that fame till now. The game is all about puzzles where two gamers have to show team spirit and play together.
They have to boost each other so that they can bring themselves to victory and can go on to the next level. The challenges that gamers can face are varying, it may be to collect shapes or to throw a perfect shot of basketball in the hoop.
The easy play with a simple yet fun-filled interface is what Snipperclips: cut it out together is presenting its gamers with. It can also make the game a little interesting by removing one of the players with its mechanism. 
The removed player can revive after few seconds again. The game is intuitive, easy, fun-filled, feature-rich, and shows a great example of teamwork. 
11. ARMS
There are not many combatting games that young audiences can play in the market, normally they all are men-centric games. But to change that Nintendo made a game called ARMS (Visit Here). the fighting and combatting game is child-rated.
The game is controlled and played by the motion detector. Thus making it one of the easiest games to play and gives an easy-going experience. It all depends on movement so if you were worried about your children's health then no need for it now.
All these movements to punch the antagonist, hold, and defend themselves will be a good form of exercise and they won't have to sit in front of the consoles all the time. There are a plethora of characters.
Each and everyone is different from one another. Gamers can select the one that attracts them the most and there are plenty of girls characters that no other titles ever think to add. Evident are Twintelle, Min Min, and last but not the least Ribbon Girl. 
12. Yoshi's Crafted World
Another platform-based game launched by Nintendo is Yoshi's Crafted World (Visit Here). And if you are getting Nintendo tag in platform games then you can leave the doubt of it not being one of the best Nintendo Switch games for girls, not only girls but kids in general.
To make it stand out from the crowd, developers have given it an artistic and cultured appeal. The whole layout of the game is very simple, you have to run around and defeat enemies to upgrade to the next level.
And to get proteins, the egg is necessary therefore, gamers have to get eggs for keeping up their energy bar. Integrating a second player in the mix is pretty easy as it supports local co-op. Making the fun tenfold.
The Title is known for creating easy games so I do not have any doubts regarding the suitability of this title for kids. 
Yoshi's Crafted World Review
13. Splatoon 2
The all-in-one game that has it all, I'm pretty sure, Splatoon 2 (Visit Here) is the name that will come at your tongues after checking it out.
A nice gaming environment, funfilled challenges, that brings a large group of people together is what encapsulates inside Splatoon 2. If you want, your kids to enjoy all these along with good gameplay (not seen in many) then there is not a better place than Splatoon 2.
You are getting a single-player mode,  and to add diversity, multi-player mode as well along with Cooperative Salmon Run Mode. Fun is guaranteed in the game. The experience you will get in the game is pleasant and you won't have a problem aiming with its tilt control.
The game can be upgraded to another level of the rush by going for its Octo Expansion thus adding more to the already loaded game. But do not forget that going online to play asks for a Nintendo Switch Online membership.
If you are not the one for spending hefty amount games, then this is not the right fit to be considered among Nintendo Switch Games for girls.
14. Mario Kart 8 Deluxe
Another Mario labeled game, Mario Kart 8 Deluxe (Visit Here) is one of its kind. The overall view of the game is superb and if you were finding a kart racing game then you know where to find that. 
The old characters are available in a large quantity so that you will never run out of options, therefore no doubt a mirthful end results.
To have more fun, go for the Deluxe version as it opens up some of the new characters from Splatoon as well as from Super Mario. The features do not end here as there are customizing features that can be at your service.
And to make it easy for kids, or rookies, developers have integrated auto-accelerate and auto turn modes that help get hang of the game faster. There is no tension that it will leave your children agitated. 
Mario Kart 8 Deluxe Review
Wrapping up I can say that no argument on Mario Kart 8 Deluxe benign one of the best Nintendo Switch games for girls and a kart racer game.
15. Satrdew Valley
If simple yet feature-rich is what you are looking for your kids in the game then Satrdew Valley (Visit Here) has got you covered, you won't have to search for more. There is no adult-rated feature that you have to be worried about.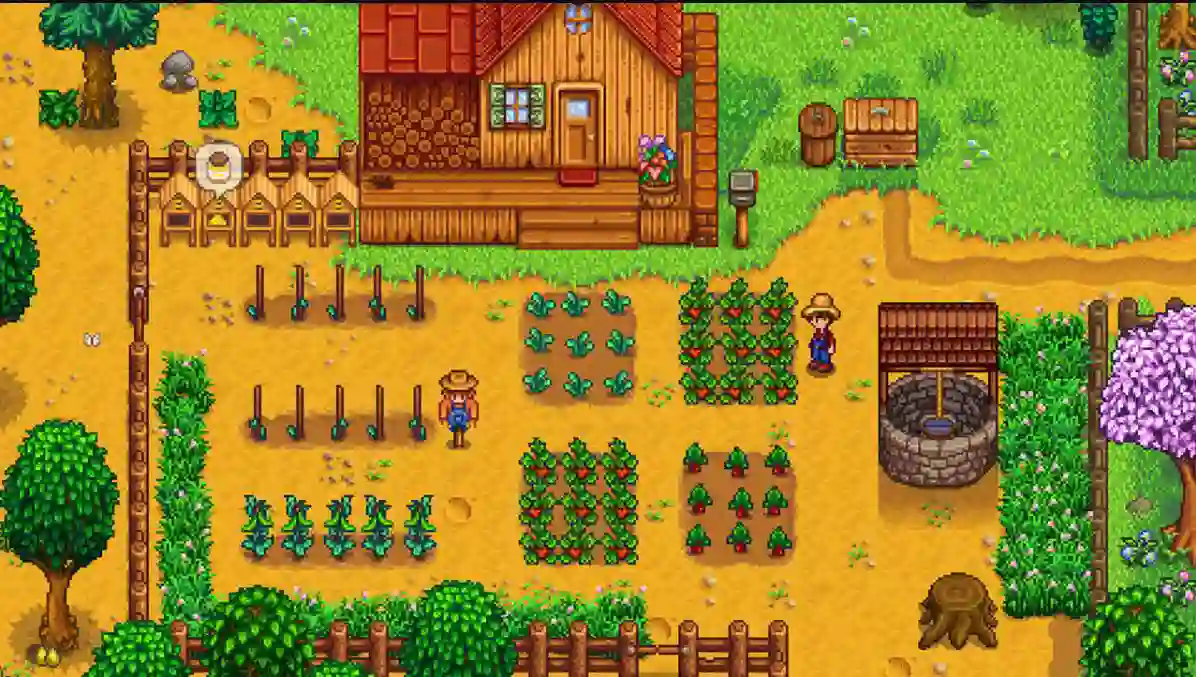 The game is all about farming and a single piece of land that is in the hands of the player to make the best of it. Do not get sidetracked by this single piece of land information as there is too much going on in the game to ever get bored. 
There is a hoard of sheep, pets moving around, construction of buildings, producing healthy crops and so much more. 
The game is named under some of the best simulation games for PC and for those who are looking for Nintendos Switch games for girls. The game does not cater to certain ages as all age groups people can play this daily life-based game.
All the families can together have fun playing this game as Multiplayer options are provided in the game and to say the least, no your daughter will not ask you to pay up for this as there is no need for cards here. 
16. Celeste
A dark core game with a warm and calm ambiance may be what your daughter is searching for and Celeste (Visit Here) is the perfect blend of both.
The game and its stunning platform with soothing palettes of colors depict a perfect women figure to look up to. The game has a fair share of difficulties thus making the platform more interesting.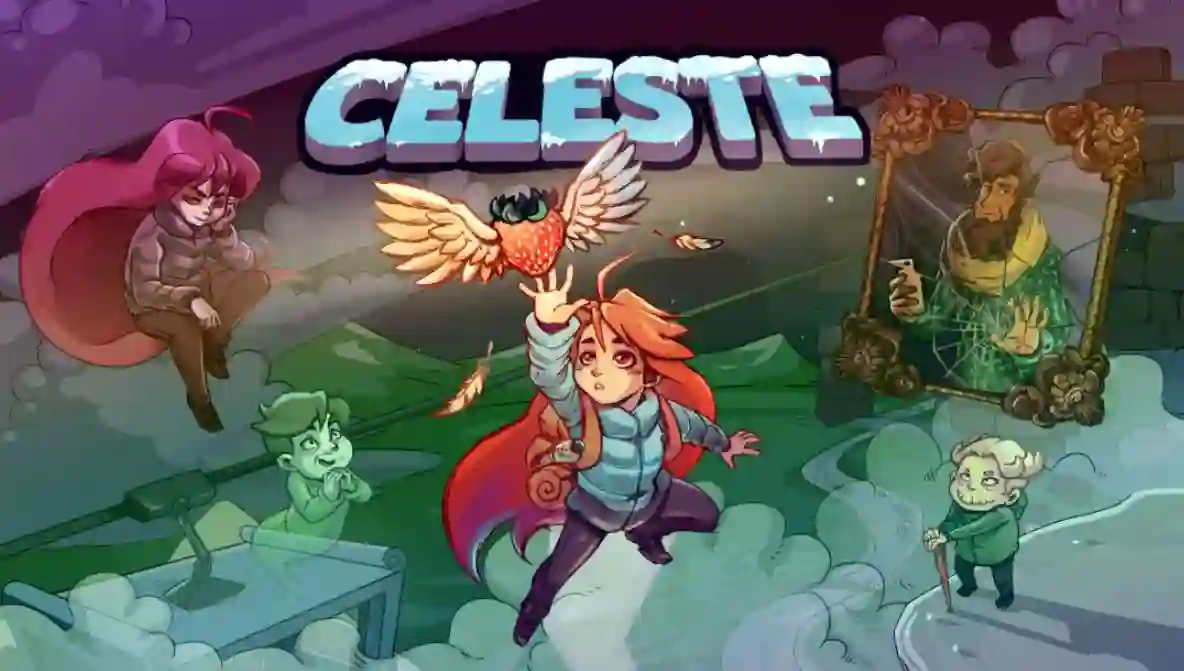 The game is one of the best methods to approach to show the kids functioning of such types of dark core warm theme-based games. 
It thrives to make kids understand some of the critical conditions they may come face to face with. It picks up important discussion topics such as depression and uses subtle means so that it would not leave kids confused. 
If you are not ready for your children to come in contact with some adult-related discussion then do not go for the game as it has its fair share of topics that do not regard children. You may see some of the jokes from the ever classic animated The Simpsons.
17. Nintendo Labo
Nintendo seems to stop launching new labo (Visit Here) products in the business but there are still a good number of products in the market that demands your attention. The title has not completely raised their hands from the production.
And if you are cautious because of the not so good going old characters then do not worry as there are some of the characters that fit the role for the younger audience. It is a great field to test their inner construction master. 
The kits in the game may be a little difficult to understand but once get used to them, you would not want to stop creating. It is one of the best ways to spend time with their children as these kits may need surveillance.
The Nintendo Switch game is a great source for learning physics and getting hang of mechanisms. 
18. New Pokemon Snap
Unique things are not greater in number and this game proves the statement. New Pokemon snap (Visit Here) is the only one under shooting-based children Nintendo Switch games for girls and kids.
And if you are asking how come shooting is a children's game then by shooting I meant cameras. There are no guns, grenades, or bombs going off.
The game asks users to place the cameras n the right direction and capture their prey or whatever subject they have to click. If your child has an interest in photography then New Pokemon is giving the chance. 
New Pokémon Snap - Overview Trailer - Nintendo Switch
The game is pretty easy to use, gamers can easily get hang of it. And the key feature of this is that not only capturing skills will be tested here, gamers can also test and sharpen their editing skills.
The app has tons of cute and adorable pokemon stickers and lots of fonts that can add charm to the perfectly captured pokemon images.  
19. The Legend Of Zelda: Link's Awakening
If you are thinking that is it the sequel of the game The Legend of Zelda: Breath (Visit Here) of the Wild then you have hit the jackpot. To make the game accessible Grezzo made it the much easier version of the game.
I can not say that it will be easy to play or harder to compete but it is a perfect mixture and stands in the middle between hard and easy. The aura of the game is too alluring not to get attracted. 
The game has levels and challenges that need to be completed to go on to the next level by playing the character, Marin. The main protagonist in the game instead of  Princess Zelda, is a person with quick wit, and excellence.
The game is the epitome of love and friendship and teaches youngers to value such relations. All in all, if you are looking for Nintendo Switch games for girls and is leaving this one out, then your daughter is missing a great teaching game.
20. Animals Crossing: New Horizons
If you want to play safe and do not want your child to come near any adult content then it will be hard to go wrong with Animals Crossing New Horizons (Visit Here). The most threatening adult content that you will see in the game will be the fiery gym hitting lovers. 
You can rest assured that there is not a single ounce of adult-related content in the game that fits the criteria for best Nintendo Switch games for girls. The game is all about social manners and social gestures. 
You will be the captain of your own island. And everything will go according to the players so it is not only a game but also teach gamers how to be responsible and handle an island by themselves. 
Decoration, working mechanism, how to run the island, everything will be in the hands of your daughters and if you want to check on what your children are doing then you can also become another player on the switch. 
It is also possible to send gifts. The game is a sanctuary for all sorts of information regarding bugs, fishes, fossils, thus making one of the learning cum thrilling Nintendo Switch game for girls.