Deloitte's latest statistics show that the top reason for outsourcing is cost reduction at 70 percent, and the second reason is flexibility at 40 percent, according to Capital Counselor. Outsourcing has become a common practice for small and large enterprises and e-commerce businesses.
When business owners outsource non-essential and core business functions, they enjoy increased efficiency and reduced costs. If you're an e-commerce business owner, you may consider outsourcing software development processes, accounting, and customer services to boost productivity and increase risk management.
Not to mention, outsourcing marketing tasks can also help promote and grow your online business. However, hiring a third-party company to handle your business functions isn't a straightforward process. Fortunately, there are several things you can do to ensure you outsource the right team for your online venture. Read on to learn a few tips for outsourcing to boost the growth of your digital business.
Define your outsourcing goals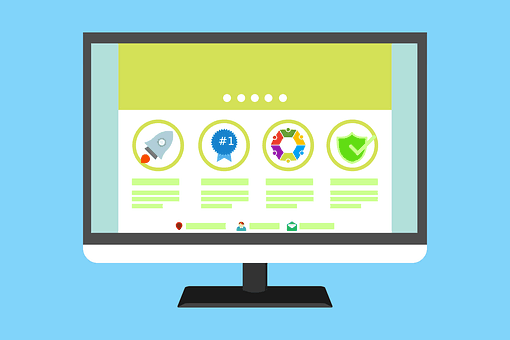 Before signing a contract with any third-party service provider, define reasons your company should outsource one or multiple functions. This step begins with defining what you want to accomplish. Therefore write a clear statement of your project requirements, expected deliverables, and timeline.
Remember, vendors want clear and accurate project details to create realistic proposals and offer reasonable price quotes. Giving prospective teams all the details regarding what you want to be delivered is a sure way of enhancing the success of any outsourced project. Also, make sure to provide a schedule that's realistic and clear.
Think about experience
The level of expertise your potential vendor possesses will significantly impact the outcome of your project. Ideally, outsourcing your business operations to experienced service providers is key to achieving great success. With this in mind, find a professional with expertise in your industry.
For example, let's say you're looking to outsource your digital marketing. Your ultimate goal as an entrepreneur is to find someone who knows the best practices for online marketing. This advice applies to any other project you may have. If you want to outsource your software development project, for instance, you'll enjoy positive outcomes by hiring an expert in creating apps.
As a general rule of thumb, always review your vendor's credentials. Doing so helps you get an idea of their potential to deliver results per your expectations. Ensure your prospective vendor has verifiable experience and reputation in completing commercial projects similar to what you want to be done.
Determine when and what to outsource
If you're new to outsourcing, deciding when and which functions to outsource can be tricky. To ensure you make wise choices, identify if you lack expertise in one or two departments. Typically, you may have a dedicated in-house team, but chances are, they aren't excelling in their projects. This means you'll need to outsource various tasks to increase productivity and enhance quality while saving time and money.
A lack of tech infrastructure is another indicator it's time to outsource some business functions. At this point, you need to evaluate current business processes, including external and internal functions. This tactic helps you identify departments that could thrive if you outsource some tasks. You'll also get clear insights into what you should outsource.
Whether you're running a small-scale or large company, there are many business functions you could outsource to boost growth and success. Some tasks worth outsourcing include legal matters, human resources, accounting, administrative tasks, and marketing. Before making any decisions, make sure to factor in operational costs, service performance, and existing service provider contracts.
These aspects help you determine if current business operations fit customer expectations. If not, invest in a reputable and experienced vendor so they can deliver appealing results. In turn, you'll enjoy increased customer satisfaction, resulting in high conversion rates and sales.
Don't look at prices only
As much as outsourcing business tasks to cheap and expensive vendors seems ideal, it's not. Keep in mind that the lowest bidders might not be as cost-efficient as they seem. Most cheap service providers offer low-quality work, forcing you to find other vendors to fix mistakes or start the project from scratch.
On the other hand, the most expensive vendor on your list might not deliver the expected results. That's why successful online business owners recommend looking for external service providers who offer a balance between competitive pricing and great value.
While finding a vendor that guarantees reasonable costs and good value isn't easy, you can accomplish your goal by checking testimonials from past clients.
Getting feedback from other clients helps you decide if a prospective service provider is worth your time and money. Also, negotiate prices upfront to get a clear picture of additional fees charged by offshore teams. That way, you can be sure of how much you'll be spending on outsourced projects.
Outsourcing online business functions is a great way to enhance efficiency, provide high-quality products and services, increase efficiency, and access tech infrastructure. Outsourced teams, especially digital marketers, are committed to promoting your business to boost growth and success.
However, you must define your project scope, look for experienced vendors, and decide what and when to outsource to enjoy these benefits. Most importantly, prioritize value over competitive pricing to enjoy long-term results.