Have you ever thought about how people can find images using only a few words and the image name? Did you know that many businesses and professionals use facial recognition search engines?
Facial recognition search is the next prominent internet search feature. Right now, it's commonly known in the special needs community, but I've since heard it's also growing in the legal world and the recruitment industry.
The accuracy of facial recognition search is high because of all the data that can be collected. Facial recognition services are good at finding faces similar to the goals (for example finding identical twins or people who look like someone).
With facial recognition systems at your disposal, you can easily find yourself or your family members by just uploading an image. 
What is PimEyes?
Finding someone's face in a picture manually is often impossible. You can spend hours searching for the exact face you want on the internet. PimEyes is an efficient way to get results fast.
Pimeyes is one of the image search engines that can be used to identify photos of people online. The search engine will automatically help you find images based on the person's face by providing you with their names, surnames, or social media accounts.
When you type a query with your face on PimEyes, the search engine returns results that contain your face. When entering an image, PimEyes uploads the photo to its server and runs it through a face recognition algorithm that compares it to billions of online photos.
PimEyes will let you find the images you want while preventing people from using your photo for their gain. Facial recognition search engines find visually similar images in different sizes, shapes, or colors.
Some of these services are available as apps for your smartphone, so you can search for images wherever you go.
There are numerous PimEyes Alternatives if you're looking for something else. You don't have to stick with the same product if you are dissatisfied with it.
Best PimEyes Alternatives – Our Top Pick👌
1. TinEye – PimEyes Alternatives For Reverse Image Search
TinEye is a simple way to search for images by image content. It can find duplicates, modifications, or higher-resolution versions of your photos.
When it comes to finding out the history of an image, this software is one of the best PimEyes Alternatives for those looking for a powerful search engine.
TinEye allows you to search pictures and recognize pictures as you can non-exclusively download and install it as a Google Chrome plugin and download their mobile app.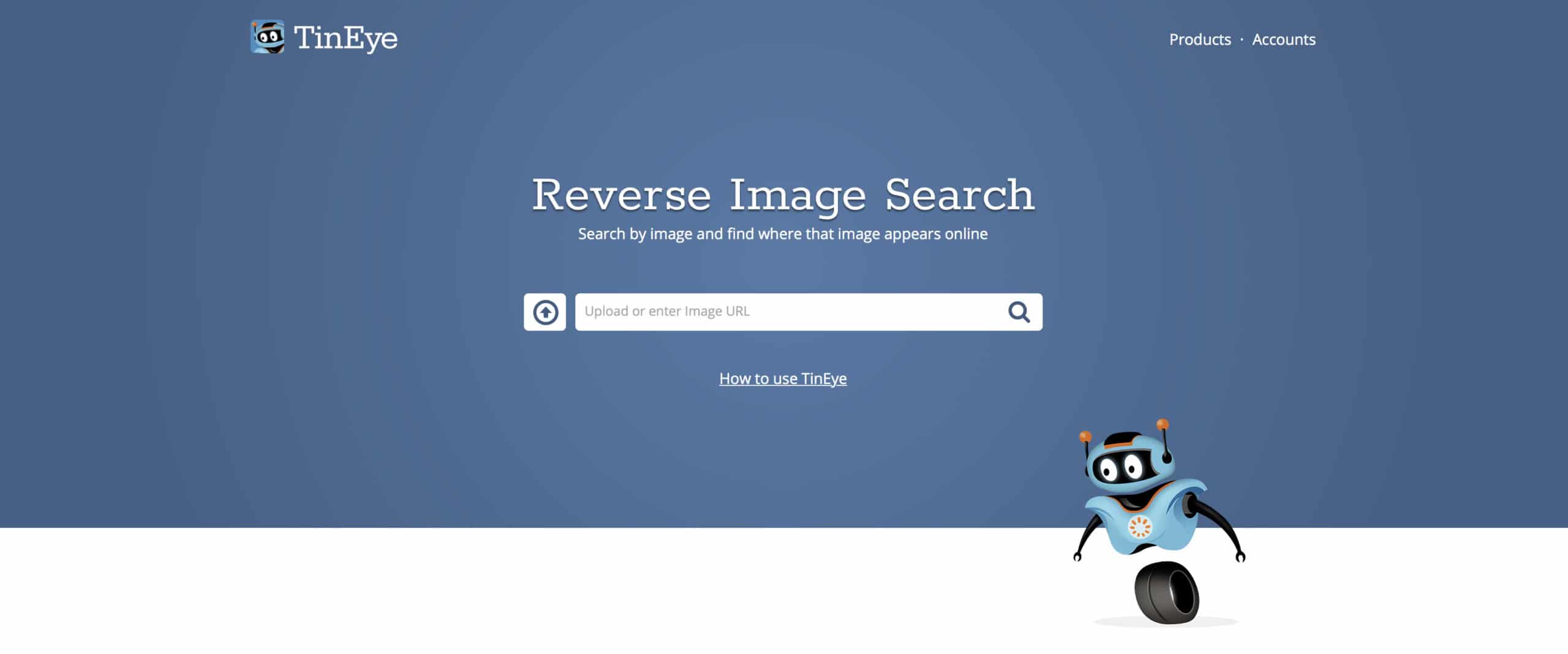 When you search on TinEye, they don't save the images. They add millions of new photos daily from the web using a crawler. It is private and secure.
TinEye uses a distributed crawling system to check the entire web for new images daily. The crawler is wise to spiders, robots, and other automated systems that try to harvest ideas – it recognizes them by their everyday behaviors.
When you search for images, you get many results. They designed filters to help you find the perfect picture for your project. The software innovated with cutting-edge technology for image search to track down photos that are unoriginal, distorted, or edited somehow.
Using reverse image search engine Tineye
TinEye is designed in such a way that it is easy to use. You need to upload an image on the website, then press the 'Search' button, and it will provide you with a list of images that resemble the photo you uploaded.
This is an effective solution for removing pictures from online sources if they are unusable; you can quickly find similar photos and replace them with professional images.
2. Pixsy – PimEyes Alternatives For Image Theft Protection
PimEyes is the best way to search for images online, but I'd like to introduce you to another option that serves almost the same purpose.
Pixsy has established itself as one of the most reliable photo identification/image track down services.
The platform runs a face recognition system that allows users to find pictures containing their faces online quickly.
By uploading the images to the system, users can protect their privacy by preventing anyone from using the photos without their consent. It's a free service that anybody can use, not just professional photographers or industry insiders.
Its goal is to offer a reverse image search engine focused on image and photo theft. If you want to know who is using your image without your permission, Pixsy provides email tracking on all their paid plans. Once you've sent notices, you can follow up with recipients via email or phone.
If someone has stolen an image from your site, Pixsy can help search for it on the internet and take legal action against them if necessary.
Pixsy - Find and fight image theft
Pixsy is a website that assists you in locating a lost video on the internet. You can enter any video Link or submit a video file to the site and search it across multiple platforms.
A vast volume of videos is posted to the internet every day. So, if you have lost your video and don't want it to be somewhere on the internet without you knowing about it, Pixsy will help you.
The platform has a very easy-to-use interface and gives you very accurate results. The process of finding your video takes only a few minutes.
3. Lookuq
Lookuq is an integrated visual search engine that uses artificial intelligence (AI) and computer vision to find visually similar images on the internet or any other database.
It provides a service to help people find and share similar images of any object. This service allows developers to create visual search functionality in their applications or projects without dealing with complex image-recognition algorithms and machine learning implementations.
No matter if you are a traveler, a student, or a person who likes to learn new things, Lookuq is going to be your best companion. You can look for any topic and get similar photos along with the latest information regarding that topic.
Tutorial - Train your image recognition model without coding
This application helps you find things, people, places, and other objects by just pointing your camera at it and taking its picture.
Then the powerful search engine will process that image and provide similar photos and the latest information regarding that object.
Lookuq is a visual encyclopedia created to help people find information about any topic anywhere in the world. 
Download the App from Google Play Store
Download the App from Apple App Store
4. Social Catfish – PimEyes Alternatives To Search and Verify Identities
Social Catfish is one of the applications that can help you with your profile images.
It is a very easy-to-use image identification application that lets you find your lost images across the internet and makes sure they do not fall into the wrong hands that can misuse them for their benefit.
They have developed this application using advanced technology, and every detail has been considered to provide the most reliable and safe application available today.
This application works as a network on which users share their images anonymously, making it impossible to track their source.
You can be assured that Social Catfish is a simple app that will protect your privacy and keep your images from being misused by third parties.
Find People and Verify Identities
It is a website that helps people track and find more information about each other. The website is for those who think they are being scammed or wish to reconnect with family.
5. Google Lens
Google Lens is a mobile app that you can use to identify any word or image of an object through your smartphone. The identification may be through Google Search, Google Assistant, and the image gallery.
The best thing about Google Lens is that you don't even have to install it. All you have to do is to snap a photo.
It automatically gives you information about the object by detecting its content. Google has designed Google Lens to help you search for an object via your camera.
Google Lens is a great feature that allows you to compare, explore, and understand visual things around you.
With Google Lens, you can compare two things to find better solutions and look up information about restaurants, landmarks, storefronts, books, or other items labeled with text.
It is a mobile app that Google introduces in its will to help people. This application allows daily life by recognizing objects and text. The application employs computer vision and machine learning methods to detect objects or text.
 The application consists of two main parts: the core and the camera. The core is responsible for identifying and grouping objects and text, whereas the camera captures anything or word you point at on your camera.
How Google Lens helps you search what you see | Search
Download the App from Google Play Store
6. Reverse Image Search
One of the handy tools is reverse image search, which helps you locate the picture's source. This is useful if you need to find out about an image, bypassing Google reverse search results.
Reverse image search is a handy way to compare photographs and pick one you like. Mainly it can be used to find images for free use.
The Reverse Image Search helps you get the same image from its related images, giving uniqueness to your work.
Many websites across the internet offer this service and also provide helpful information and concepts.
It is part of the platform and vital for new users. It serves for searches for graphic files on various platforms of file storage.
The site will return one or several relevant images in just a moment; therefore, you will know what you get.
The most significant advantage of using the Reverse Image search tool is that it is not limited to any operating system.
This software can be used on almost all devices running on different operating systems. The results are presented in reverse chronological order, which is very convenient.
Download the App from Apple App Store
7. SauceNAO
SauceNAO is yet another one of the best Pimeyes Alternatives that users can use to find the source of an image. It compares the pixels in the original image to those in all the other photos on the internet.
Users can upload an image or enter its URL into SauceNAO's search box, comparing it against all other images on the internet. If there is a match found, you will be able to see where it came from.
SauceNAO is a software that scans social media and the internet for any possible photos of you. If it finds any, it will send you an email with the link to your image. After that, you may determine whether or not to act.
This protects you from being victimized by persons who use your images for illegal purposes.
Many copycat products look like the original. This is where SauceNAO comes into play. Industries utilize the platform to find these cloned products that seem identical.
It is a photo-sharing website where users can post pictures of products they want to buy or items they think are fake. Other users then vote on whether the product is likely to be fake or not.
8. Google Image Search
Google Image Search is another one of the best Pimeyes alternatives to find images that are similar or relevant to your search term.
Google Image Search scans and indexes images from all across the internet. You can search for images by entering keywords, uploading a sample image, or pasting the needed URL.
It can be said that Google Image Search is a product extension of Google Images. This free service can be accessed by typing the information you want into Google's search bar.
Google Images is a massive database of photos and images indexable by a search engine. Face recognition is one of the most popular features. When you upload a snapshot, it will let you know which faces are in the picture.
How to Google Reverse Image Search on Android
This helps people compare their faces to others to determine their appearance. If someone in the image looks like you or has your name, they might be related to you or have stolen your identity.
Searching for images by color can be done by selecting "Color" from the drop-down menu under "Matches." Doing this will make all the photos, blue to red go away and show only green (or any other color).
9. Trace.moe
Trace.moe is a cutting-edge anime scene search engine that allows you to trace an original anime by uploading screenshots on the search tab.
This UI combines machine learning and computer vision technology to identify scenes from an original anime similar to the screenshot.
The more screenshots uploaded, the more accurate it becomes for finding similar scenes from other anime.
The website is a search engine with a curated list of anime from the internet. It only takes a few minutes to find and watch a new show.
It is an online platform to trace your favorite anime across the internet. The website features a curated collection of anime on its homepage, saving you time searching the internet for new series.
Trace.moe is an anime analytics site that provides real-time information on any anime episode. It does this by tracking the popularity of the series through the use of social media platforms.
It is a web app that generates a visual map of the connections between obscure anime and well-known ones so you can spot the source anime from the list.
10. Search by Image
Search by image is a valuable tool that can be used to find lost or stolen photos on the internet.
There are various situations when you lose your photos; they might get deleted from your phone, corrupted, or have a problem with the camera card. You can then use this tool to search for images online and determine whether any of these images are from your device.
The application provides an easy way to quickly identify potential matches and save them in a separate folder for further investigation. Today, many people upload their photos to the internet and share them with others. But this is not without consequences.
Nowadays, you can find your photos on Facebook or Instagram and in ads on Google or Bing. This is why search by image became so popular – it helps you identify scammers using your photos for inappropriate purposes. Search by image recognizes your pictures on the internet and detects scammers using cutting-edge technology.
A Google Chrome extension takes a snapshot of an image and returns a search results list with similar photos from Google's Image Search. In addition, it can also perform reverse image lookup by entering the URL of the image.
Download The App from Google Play Store
✅FAQ
Is there a free alternative to PimEyes? 
The greatest free alternative to PimEyes is Yandex. It is the most easily accessed facial recognition program available online and doesn't require registration or payment.
In addition, Google Lens, NooBox, TinEye, and more free options are available. 
Is there a free facial recognition site? 
Yes, there are some great free facial recognition sites like Google Image Search, PicTriev, PimEyes, TinEye, Betaface, etc. you can try to have a decent facial recognition experience.  
What is the best reverse image search? 
If you're a marketer or a business owner who has to search photos frequently, Getty Images, Google Image Search, Bing Visual Search, Yahoo Image Search, Pinterest Visual Search Tool, etc., are some of the top reverse image searches that are made to save you time and make things incredibly simple. 
How accurate is PimEyes? 
This face recognition tool's provider, PimEyes, is not the first artificial intelligence (AI) engine to scan faces, but it is the quickest way to do so online.
Its results are incredibly precise and cutting-edge, and it can recognize side profiles and partially hidden faces.  
It is crucial to remember that the effectiveness of face recognition technology might differ depending on a range of elements, including the standard and resolution of the reference image, the size of the database being searched, and the algorithms being employed.
PimEyes may not always yield correct findings because of this, and its accuracy may not be consistent. 
Does PimEyes deep search work? 
Only Advanced subscribers have access to PimEyes' Deep Search function. This method is utilized to search our index thoroughly.
It takes a bit longer to perform a Deep Search than a standard one. Deep Searching could provide more results for a specific face, but it's not always the case. 
Does PimEyes save your photo? 
The website for PimEye claims that photographs posted there are "never preserved or indexed." Instead, it claims to use a fingerprint of a face, which includes the key features and briefly stores it on its servers. 
How can I find a person with just a picture for free? 
Open the Google or Chrome apps on your Android device. Next, access the image's website.
Next, touch the image and hold it. Then click Google Lens Search. Alternatives include free image search programs like PimEyes, PicTriev, Betaface, etc. 
Is there a face recognition search engine? 
The greatest choice is Google Face Recognition. Popular search engine Google has developed several additional services.
One of the most popular facial recognition search engines is Google Face Recognition. Searching for photos without a keyword is simple. 
Can I search for a person by photo?

 
You can search for someone by their photo, yes. Use a saved smartphone image during a search. 
Open the Google app on your Android phone.

 

Tap Discover at the bottom.

 

Tap Google Lens in the search box.

 

To aid with your search, take or upload a picture

 

Choose the location you want to search in

 

Scroll down to the bottom to access the search results.

 
How do you do a face search?

 
Locate images of a person or animal

 

Open the Google Photos app on your Android mobile device or tablet.

 

Go to your Google Account and log in.

 

Tap Search at the bottom.

 

You will notice a line of faces. Tap a face to view their photographs. Tap View all to display more faces.

 
Wrapping up the PimEyes Alternatives list
As you can see, facial recognition search engines are becoming more popular nowadays. This search engine is an essential tool for individuals, small business owners, marketers, and even big companies because it can deliver relevant images to any specific set of keywords, no matter how obscure.
You can even try to find photos based on the shape of a person's face or the environment in which the subject appears. Different companies offer different products and services based on this technology, so finding something that fits your needs is possible.
Whether this facial recognition search will be used for evil or to assist criminals, missing people, older adults living alone, trafficked girls, or anyone else doesn't matter.
I know it's essential for the safety of the people close to you. PimEyes is becoming increasingly popular among celebrities and politicians because it tracks people easily. The technology hidden behind face detection is very accurate. It follows you by your movements.
If you're unsatisfied with PimEyes, there's no reason to stick with it. Look for an alternative that addresses your concerns and gives you what you need.
There are plenty of other options, so don't feel limited just because you didn't like the first solution you tried. Finding a suitable alternative will make locating usable PSD template files much more pleasant, precisely what we all desire.
We've researched to offer you the best PimEyes alternatives to help you make the right choice. I hope you find this sort of data helpful in your hunt, including the pimeyes free version!