The Internet is full of bogus and cracks software and you don't have any idea about the files, that are downloading. Most of the time hackers are able to bypass your single installed software as they are aware of antivirus technology. But they are not able to bypass 40 antivirus engine at the same time. Yes, you heard right, You can scan your files with 40 antimalware-engine for Virus before download.
Metadefender for Chrome, by OPSWAT, allows you to scan all downloads, or specific files, for malware using 40+ commercial anti-malware engines. Using many anti-malware engines helps ensure that more viruses, spyware, Trojan and other threats can be detected – malware that might be missed by a single anti-malware engine.
Step-by-Step Process to Scan Files For Virus Before Download:-
Open Chrome Web Store and search for "Metadefender for Chrome" and click on the "Add to Chrome" option to add this extension in your Google Chrome browser.
Now it's available on the Right-click menu when you are on a web page. Right-click on the File that you want's to download and select "Scan with Metadefender before downloading" option.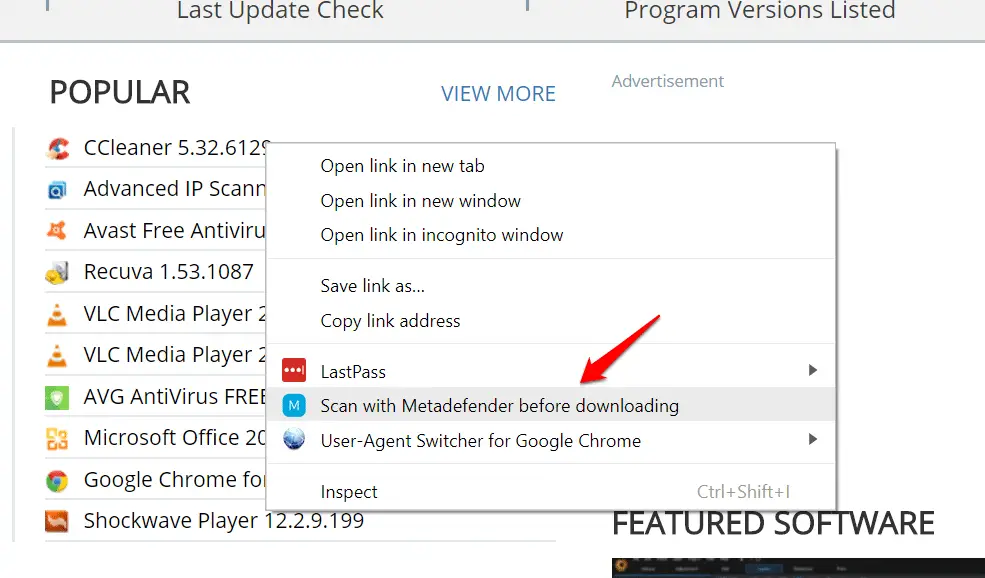 It will start the scan and show you the MD5 and SHA value of file
also the scan result status with all 40-antivirus engine.
Final Verdict:-
Metadefender is really nice Chrome extension to use in your day-to-day operations.
OPSWAT is one of the most used AV-engine providers to top corporate to scan their file along with their WAF solutions. Personally, I integrated OPSWAT with F5 ASM ( Application Security Manager) and it's really working fine to achieve the goal of scanning files before uploading on the web server.
Video Tutorial:-
Also, Check How to Use Google Authenticator on a Windows 10 PC 
Hope you like my article "Scan Files For Virus Before Download". If you have any query, Feel free to comment.