VPN's can be tricky.
I know that we all need them for one or another reason, but it is still a very tricky game and there are reasons for me to say so.
For example, there are free VPN services, there are cheap VPNs and then there come the most expensive ones. The problem with free VPN services is that they are overcrowded for obvious reasons: the mass usage of these services.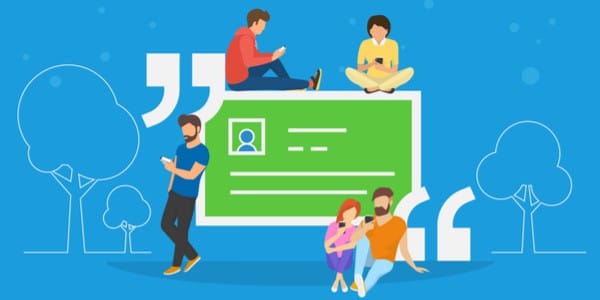 However: The bigger issue is that they are not safe and they do not use more than one connection protocol. This makes users' privacy vulnerable. If we talk about the cheap ones, they also have poor encryption and bad speed: the two most important reasons for someone to pick a VPN.
So: Let me spill the beans here; here you can find 5 best VPN services of 2019. Take a look:
     

Express VPN
If you have been taking interest in VPN services, even though you never used any of them, you must have heard the name of Express VPN. It has been recommended from a lot of tech review websites and user experience websites. In a test by vpnoverview.com, Express VPN was a clear winner.
Here are the pros and cons of Express VPN:
Pros:
Strictly Zero Traffic Logging

Really Good Customer Support

Many Server Locations to Choose From
Cons:
Expensive as Compared to Other High-Quality VPNs
So, there are the basic goodies offered by Express VPN and the only problem that stands out. Apart from the three most important pros, this VPN allows you to use it on 3 machines at a time. This rules out the only con that we find. Since your family can use the VPN while only one person has to pay for it, the price is not as much a problem as it seems.
However: Some of the critics think that this limit to use it on a maximum of 3 devices simultaneously, is actually a problem because there are paid and good VPNs that do not limit the usage.
     

HideMyAss
Funny name and funny logo, but how fitting it is. All you expect a VPN to do is hide and save your ass when you violate copyright or other rules e.g. limited access to the internet in countries like China.
Here are the pros and cons of HMA.
Pros:
Servers Available in Almost Every Country

Fast Paced Internet

Decent Level of Security
Cons:
HideMyAss has been very famous from the days when it provided free access to other server locations and in countries where social media was not allowed to access.
One of the few reasons why HMA's loyal users prefer it to any other VPN service is the availability of too many servers.
However: This is not the only reason; the pace of the internet that you can enjoy with HMA is also a good reason to fall for it. However: The level of security provided by HMA is not as good as provided by Express. Although not harmful, but HMA keeps a few logs and this may alert someone who's bent on high tier security.
Besides this, the main issue with HMA is the number of IP addresses. It offers only 3,000 IPs; if you use this for online business purposes, companies whose supervision you want to evade, can easily keep track of 3,000 IPs and block yours.
     

Nord VPN
As per the test, Nord VPN's rating is 9 out of 10. Why? Let us take a good look at the pros and cons.
Pros:
Covers 60+ Countries

Fast and Secure Internet Experience

6 Maximum Simultaneous Connections
Cons:
Okay, I know that the only con is quite ambiguous for you. Let us explain it first. This VPN is being controlled from Panama and if this name is not enough to alert you, let me tell you that the payments that they receive are through CloudVPN.
Sounds fishy? You can run a check and see where CloudVPN is located; that is located in the USA. So, the claim that this VPN is 100% safe and outside of any big country's jurisdiction, is not true.
Yet: The reason why this VPN gets such a good rating from almost all reviewing websites is because of so many pros. Take 6 simultaneous connections for an example. Then their zero logging policy. They do not keep logs: not even as much as HMA keeps. The locations that these VPN providers are also more than those provided by many others.
     

VyprVPN
VyprVPN has been around for quite a while. This is one of the few best VPN services on the web. They call themselves the most trusted VPN of the world and there are reasons why they say so.
Pros:
200,000+ IP Addresses

Absolutely Zero Logs

Face Paced Internet
Cons:
Unstable Connection at Times
Since there are so many pros of this VPN and the IP addresses are so many, the users have always lined up single file and perhaps because of this the connection is not just as stable as it should be.
Apart from this one issue, let us not forget that this VPN offers the biggest number of IP addresses and it has a policy of keeping zero logs. The interruption might be there, but the connection is fast paced and you normally get the same pace as at your home Wi-Fi.
     

IPVanish VPN
Another interesting name! IPNVanish has 40,000+ IP addresses which make it the choice of a VPN user who wants to deceit the companies using gimmicks like IP check.
Here are the pros and cons.
Pros:
Zero Traffic Logs

40,000+ IPs

60 Server Locations
Cons:
Issues with Netflix and TOR Compatibility
While the pros of this VPN are just as usual and I would not talk much about them, the con is one that deserves some explanation.
Netflix (online movie streaming website) and TOR (dark web search engine) are not fully compatible with this service and thus at times your connection is vulnerable and IP may not remain cloaked.
So: These were the most important VPN services that you must know about in 2019.
Use any of them taking into account your preferences and budget, and I bet that you will have a good experience.