Mozilla Firefox, like Google Chrome, features an abundance of plug-ins, add-ons, and extensions that you can use to enhance your browsing experience. Think of extensions as apps that you would use on your Android or iPhone – they fulfill a similar purpose. These Firefox extensions are designed to make your browsing experience safe and secure and a lot more fun.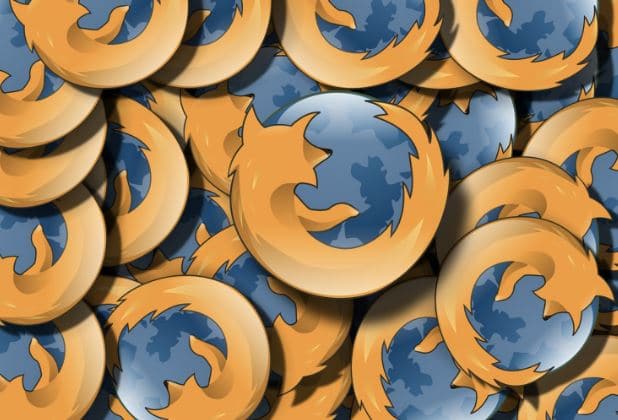 Firefox extensions, a.k.a., add-ons include a long list of recommended options such as uBlock Origin – a lightweight ad blocker, Adblocker for YouTube, automaticDark-time-based theme changer, Unhook: Remove YouTube Recommended Videos Comments, RoboForm password manager, and the pick of the litter a popup blocker that will shut down popups dead in their tracks. We'll reveal the name at the end! 
Buckle up; let's get started! 
uBlock Origin  
uBlock Origin is a lightweight ad blocker that works best on websites with annoying popup ads and intrusive advertisements. It is open-source software that is available for free on GitHub. uBlock Origin blocks ads through its use of multiple lists of filters that specifically target ad-serving domains, as well as malware domains. Volunteers from all over the world constantly update the filter lists. To date, tens of thousands of volunteers have contributed to the filter lists.  
Adblocker for YouTube  
If you spend a lot of time watching videos on YouTube, then you know how annoying it can be to sit through a 30-second commercial before being able to watch your video. Fortunately, there is an extension for that! The Adblocker for YouTube extension will block all YouTube ads before they even have a chance to load. This includes both video ads and banner ads. The Adblocker for YouTube extension is available for free on the Mozilla website.  
Automatic Dark Mode  
The Automatic Dark Mode extension will automatically switch your Firefox theme to dark mode at night or in low light conditions. This can help reduce eye strain and make it easier to fall asleep at night after spending hours in front of a computer screen. The Automatic Dark Mode extension is available for free on the Mozilla website.  
Unhook: Remove YouTube Recommended Videos Comments  
The Unhook: Remove YouTube Recommended Videos Comments extension will remove the recommended videos and comments section from YouTube pages. This can help you avoid getting sucked into a never-ending spiral of recommended videos, which can waste hours of your time. The Unhook: Remove YouTube Recommended Videos Comments extension is available for free on the Mozilla website.  
RoboForm Password Manager  
RoboForm is a password manager that allows you to manage your passwords and other sensitive information easily. RoboForm securely stores your passwords and additional sensitive information in an encrypted database. You can access your RoboForm database from any device with an internet connection.  
RoboForm also offers a variety of features such as two-factor authentication, biometric authentication, and military-grade encryption. RoboForm is available in both free and paid versions. The free version allows you to store up to 10 passwords, while the paid version has no limit on the number of passwords you can store.  
Poper Blocker  
Poper Blocker is an extension that blocks popup ads and other intrusive advertisements. Poper Blocker uses artificial intelligence to automatically block popups and other intrusive advertisements without needing any input from the user. In addition, Poper Blocker uses a sophisticated algorithm to identify the correct block for each unique popup for enhanced accuracy.  
Plus, it's rated as one of the most efficient popup blockers for streaming websites, adult sites, and torrent sites. A sleek and stylish design ensures that notifications are discreet, so you know precisely when a popup has been blocked. Best of all, Poper Blocker is light on CPU and memory, and it works in sync with various ad-block extensions already on your Firefox browser. 
Thanks to a large and growing user base, Poper Blocker uses the power of the crowds to map all websites and display popups, pop-unders, and overlays. Each URL that your browser visits is cross-referenced against a remote database instead of a local database. This allows Poper Blocker to identify the required blocking solution. All in all, a functional, robust, and secure browsing experience are assured.