It's understandable to be worried about privacy when you're browsing the net. Unfortunately, there are often so many ways to take advantage of an unprotected device that most people recommend looking into preventive measures to protect your digital life as soon as possible.
One of the most popular measures is using a virtual private network (VPN) to help ensure that any compromising data your device sends online is encrypted and protected.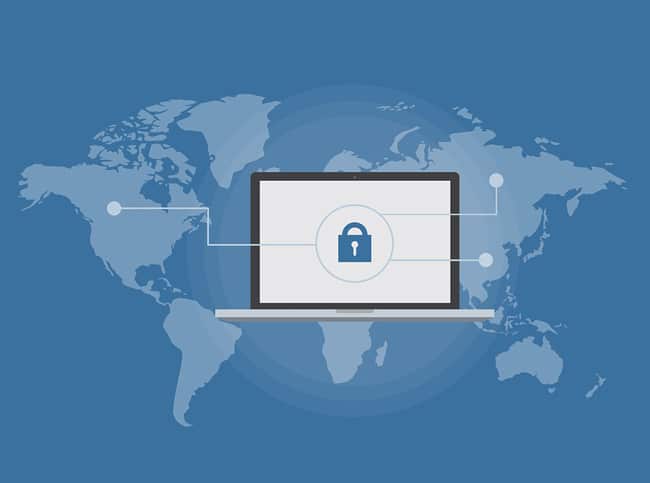 That said, going after just any VPN is not a good idea. Like most other things, a bit of research can help ensure that you make the most out of your decision. For example, here is additional info for those looking to protect their device when used as a hotspot. That aside, here are some of the most crucial things to consider when getting a VPN.
Some of the most popular choices online are well worth the money.
Fortunately, choosing a VPN is about as easy as looking up the most popular platforms on Google search. Typically, the first things you get offer good deals, though it would still be a good idea to look into reviews to make sure. Some VPNs work exceptionally well in some areas and not quite as great in others. No matter which one you choose, chances are they are not free. In such cases, VPN services are well worth the money as they can keep you protected from individuals who want to take advantage of your data. After all, VPN encrypts data and hides your tracks, allowing you to breathe easier when you go online. However, it's a heavy responsibility, and not every company can handle a data breach.
Most of the free VPN choices have caveats
For those that aren't quite ready to shell out money for a premium VPN, there are many other VPN platforms out there that offer services for free, or at least, some of their services. You'll quickly find that most VPN choices that claim to be free have plenty of caveats. At the end of the day, they are still urging you to pay. While some free VPN services are great, if you're going to be paying for such a service, it would be wise to look for the best premium VPN services around. For example, Windscribe is a good enough VPN with a limit for those that go for free services. However, if you intend to go for more than that, something like NordVPN is vastly superior.
A large number of servers is not necessarily a good thing
Some VPN services might claim to have the largest number of servers, but that doesn't necessarily always point to good things. The more servers such a platform has, the less likely it is to ensure that everything is under control. As mentioned above, however, you'll have no trouble if you go for some of the more popular VPN platforms around.
Considering the number of servers is ideal as it helps you err on the side of caution with so many VPNs clamoring for the attention of new clients. Considering how many VPNs litter the web, the competition is fierce. Sometimes, all it takes to get new clients is with the right marketing, so understanding certain claims is so important.
The idea that having a large number of servers is a good thing only counts if they already have a track record of happy customers. Otherwise, it would be best to steer clear of any company that claims to have plenty of physical servers without the results to back it up.
Security is a big part of what makes a VPN special
Going for a VPN means getting the help of a service that can protect your data online. There are so many ways to steal data online that it's practically mandatory to use a VPN for various reasons. Such is a reason why security is the number one priority.
When considering the best VPN to use, it would be a good idea to research the service and figure out if there have been any data breaches. That way, you can figure out for yourself if it is worth the risk.
Typically, the most popular VPN services will have plenty of individuals trying to crack the code, making it doubly important to figure out if the service has experienced security breaches. While it might not necessarily guarantee that your data will be compromised if you go for a company that has already suffered a data breach, there's no reason to risk things.
Tech support matters
When searching for the best possible VPN, another thing to consider would be the quality of their customer service and tech support. After all, people will always have questions about the service, and it's up to the company to figure out how best to satisfy their clients. Having strong customer service is a big part of what makes a VPN service special, as tech support can complement VPN services and make things easier for the clients overall.
Fortunately, it's pretty easy to find proof that a company has excellent customer service. Looking for any review will have you come across all manner of VPN users mentioning customer service and tech support in one way or another.
Anyone having issues with the VPN will end up calling tech support, and you can be certain that they'll write about any negative or positive experience. It can be easy to spot the best VPN services based on reviews due to how people often sing their praises when a service has great tech support.
There is no reason to risk your data when so many of the best choices out there offer great prices. However, if you want to stay protected, going for a VPN is a great idea.
A bit of research goes a long way, and the tips above will help you make the most out of your decision. Most of all, researching as much as possible into different VPNs will give you an idea of what makes a service great.