Let's dive into eight amazing mentoring software solutions that may help you take your mentoring business or academic center to the next level. 
1. Qooper
Qooper mentoring software assists companies in running impactful mentoring programs at scale with its smart matching algorithm. 
By reducing the workload of outlining, creating and executing mentoring and training programs, Qooper helps organizations launch programs in under 2-3 hours. 
Qooper mentoring software offers companies a variety of pre-built mentorship program templates to help start building their custom mentoring programs. Companies use Qooper to launch mentoring programs in their workplace and connect employees with one another and create knowledge sharing opportunities on different topics. 
With Qooper's pre-built mentorship programs, companies can run various mentoring programs such as:
Career Mentoring

Onboarding Buddy Mentoring
ERG Mentoring
High Potential – Leadership Mentoring
Sales Training & New Manager Training
and many more! 
Aside from the benefits and impact of running mentoring programs in the workplace, they can also be difficult to manage and sustain. Using a mentoring software can streamline the mentor mentee matching process, sharing training materials, and following up regarding training or onboarding process. With Qooper, scaling your mentoring programs becomes easier and faster. 
2. QuadC
The Mentoring Quad is an online mentoring system that helps mentors and trainees communicate more effectively. Mentoring Quad by QuadC is a toolset that allows their users a number of ways to find and connect with mentors to get the help and coaching students need. 
They combine a unified teaching group solution, providing a straightforward online mentoring platform regardless of your institution's demands. Mentors and mentees can connect with each other easily in-person or online, leveraging their built-in discovery and scheduling features.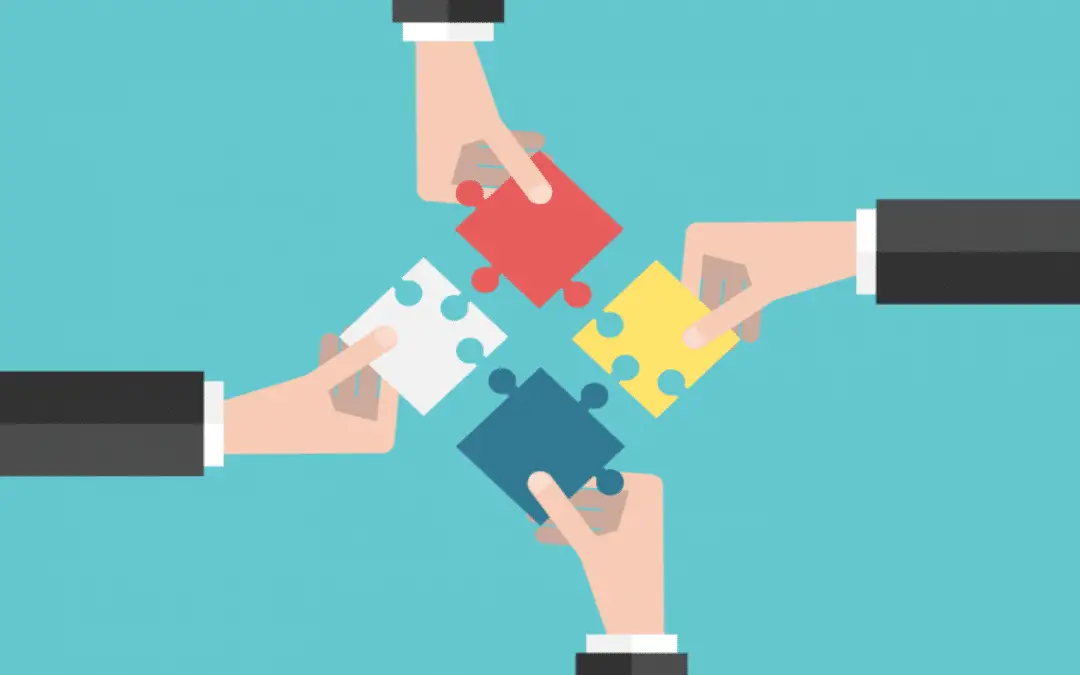 After mentees easily find and book a session with a mentor, QuadC helps ensure those critical connections are made with automated reminders.  Furthermore, meetings can be one-on-one or in a group setting.  
When a session is scheduled, all participants receive a calendar invitation with the QuadC optional virtual classroom URL where online collaboration including video conferencing can happen all in one place.  Also if you have already invested in another video conferencing solution, QuadC integrates easily with Zoom, WebEx, or Microsoft Teams.  
QuadC allows higher-ed institutions to tailor their branding by allowing them to upload logos, change font colours, create mentor templates, control scheduling, and report on your program impact. 
QuadC is ultimately an innovative mentoring software that has numerous advantages and has got you covered in a variety of different aspects.  
3. MentorCity
MentorCity provides organizations with extensive, easy-to-use, and cost-effective digital mentoring software. To discover more about MentorCity, click here. 
MentorCity provides organizations, companies, and associations with sophisticated, easy-to-use, and cost-effective digital mentoring technology for user involvement, long-term planning, leadership training, and equality and inclusiveness programs.  
By reducing matching obligations, the MentorCity system reduces effort and expense for businesses, enabling program administrators to concentrate their energy on creating a mentoring culture that produces extraordinary business outcomes. 
MentorCity is a cloud-based teaching platform for unions, organizations, and other businesses. MentorCity enables individuals to construct profiles using LinkedIn data that has been uploaded. Mail, online chatting, in-person, telephone conversation, and visual calling are among the meeting formats available to customers. 
MentorCity also allows users to select city locations for face-to-face discussions. Customers may look for and pick mentors using a variety of parameters, including talents, knowledge, industry characteristics, work activities, and dialects. 
Users can plan encounters with other individuals by submitting a personal message. Coaching aims, outcomes, meeting formats, and connection lengths may all be established by individuals. Participants may also exchange files, create debates, and organize events to help them reach their objectives. 
4. Mentorink
Mentorink is a cloud-based mentoring platform that provides you with the resources you need to operate effectively structured mentoring programs. Mentorink's website has further information. 
Mentorink is a mentoring technology that enables businesses of all kinds to grow their mentoring programs and achieve real results. It offers advice, data-driven analytics, one-on-one meetings, and the opportunity to match users with mentors depending on their areas of expertise. Mentorink is a cloud-based mentoring platform that provides you with all the resources you need to execute smart, systematic, and effective mentoring programs. 
5. Appreiz
Encourage staff to participate. Enhance your efficiency. Appreiz is a fully integrated staff involvement and training system. Find out more about Appreiz to know the characteristics and features that it provides its users with.   
Appreiz uses public acceptance to reinvent worker involvement, innovation, and process improvement. The app allows you to choose mentors and allocate them to employees after consulting with your management. Appreiz Coach allows you to chat to a Coach and schedule sessions to discuss any difficulties such as worry, work-related distress, or depression. 
6. Zigtal
Zigtal is a result-driven internal communication tool that aims to boost creativity, collaboration, and efficiency. Find out more about Zigtal. 
Zigtal offers a one-of-a-kind interaction and outcome-oriented interaction software that is Reactive, Productive, and Creative, allowing organizations to tap into their pooled intellect. Enhance innovations, boost operational efficiency, employee satisfaction & brand, teamwork, training effectiveness, and create capabilities- are some of the primary value factors. Mentor box, Expert box, Virtual Meetings with leaders, outcome-driven involvement paradigm, accountability, and monitoring are all key features. 
7. Pushfar
PushFar is a global mentorship and professional advancement network that serves thousands of customers. Find out more about PushFar. 
PushFar is a world-class mentorship and professional advancement system that enables a huge spectrum of enterprises to give their workers an extremely effective, economical, and readily configurable mentoring program. PushFar is a game-changing coaching system with its data-driven matching techniques, interoperability with current LMS and single sign-on solutions, administrator panels, and iOS and Android applications. 
8. PLD Mentoring Platform
Academic membership associations, the government sector, schools, institutions, and businesses all utilize this simple mentoring program. To learn more about the PLD Mentoring Platform, click here.  
From initial implementation, introduction, and education to continuing customer care and advertising assistance, first-class client-focused service is provided. There are no additional expenses or concerns about the number of platform users with our flat-rate pricing. They have worked in a variety of industries, including worldwide professional associations, huge enterprises, the government sector, and academia. Connections can be maintained and maintained on course with our built-in contact managing capabilities, ensuring optimum customer engagement. 
9. Coaching Loft 
Coaching Loft is a cloud-based training system that allows you to maintain and build your tutoring practice from just about anyplace. Find out more information about Coaching Loft to understand its working better.  
For trainers, advisors, and executives who guide people, an easy-to-use, simple, effective, and entertaining cloud-based mentoring system that lets you organize, administer, and build your training practice from almost anywhere. A few features of this software are given below: 
 – Administer your practice with a central dashboard  
– Objectives planning and tracking 
 – Over 500 teaching topics in the library 
 – Compatible with a variety of platforms and gadgets 
 – Meetings sync via Google Calendar
 – Sessions & Coach Notepads 
 – Private Internal Messaging System 
 – Automatic Session Logging