Since the enormous volumes of data confront enterprises of all kinds, it has become increasingly difficult to maintain complete control over all business activities.
In the end, organizations and businesses require specific assistance when it comes to making decisions that are both sustainable and profitable. Each difficulty may be solved quickly and effectively by leveraging current and professional business intelligence solutions, without the requirement for extensive IT participation.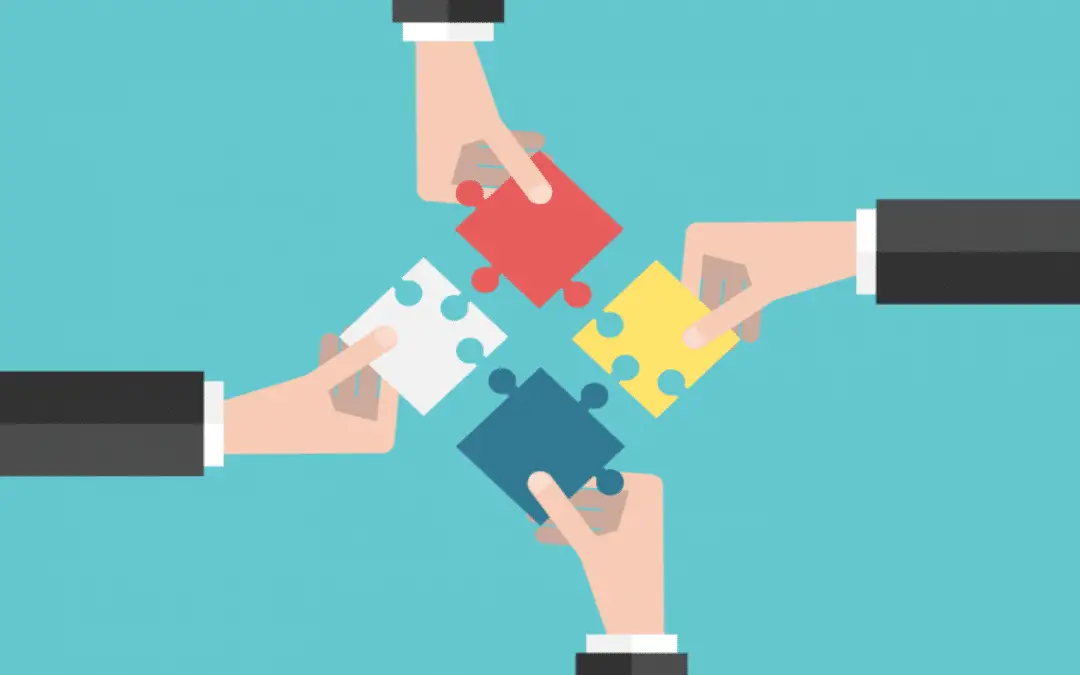 Through the creation of a clear picture of all the data that a firm maintains, these technologies take the next step in gathering, analyzing, monitoring, and anticipating future business scenarios.
Business operations and strategic development are becoming more and more dependent on the identification of trends, self-service analytics, the use of powerful visualizations, and the provision of real-time online data analysis. These capabilities have become indispensable tools in the pursuit of increased profits.
Top Business Intelligence Tools
1. DATAPINE
As a business intelligence (BI) solution, datapine enables you to integrate your data from numerous sources and analyze it using powerful analytics tools (including predictive).
After conducting your research, you may develop a sophisticated business dashboard (or multiple), create standard or customized reports, or add intelligent alerts to be reminded of anomalies and goals.
This tool, which has received an amazing 4.8-star rating on Capterra, is a powerful option for organizations of all sizes since datapine can be applied for a wide range of industries, functions, and platforms, regardless of the size of the organization.
Features:-


 
Using the intuitive drag-and-drop interface, you can quickly transform your KPIs into a professional dashboard without the need for IT assistance or complicated code.

Predictive analytics that is simple to use: Advanced analytics features, such as predictive modeling based on a prediction motor, where you simply select the key performance indicator (KPI), ascertain the number of data you want to predict, define the prior pieces of data for the computation, and eventually describe the model's performance by assigning the preferred confidence interval, are at your fingertips.

There are numerous interactive dashboard elements, including: Exploring each section of the display with advanced panel software capabilities such as bore, graphic zooms, widget linking, and hierarchical filters, among many others, will result in a more in-depth

data discovery procedure.
Disadvantages:-

They do have web access, but the panels are not directly available unless you first install their app and then modify them from within the mobile interface.
2. Power BI 
The Microsoft Business Intelligence Suite (BI Suite) delivers interactive business intelligence features to assist marketers in the creation of dashboards and reports.
Power BI, which was first released in 2011, includes a cloud-based business intelligence service, known as Power BI Services, as well as a desktop-based interface, known as Power BI Desktop. Microsoft released Power BI Embedded, which is a business intelligence tool that runs on its Azure cloud platform, in 2016.
In addition to built-in artificial intelligence features, Microsoft Power BI also has tight Excel connectivity and which was before data connectors. It provides data encryption from beginning to end as well as real-time access monitoring.

Data visualization, or the visual display of data in Power BI, is a critical component of the platform. It provides a diverse range of detailed and visually appealing representations.

 When creating reports and dashboards, you have the option of using simple or complicated visuals, depending on how you wish to portray your data set. Additionally, a library is available for creating bespoke visualizations.
Interested in Power BI training and certification course? Register now for our 20 hours "Power BI training" course offered by 'Mindmajix – A Global online training platform'. 
Disadvantage:-
However, it should be remembered that the majority of corporate users that you might come with will not be advanced users of the Microsoft Excel spreadsheet program. Especially if the end of the data analysis model is for business users, it should be emphasized that Microsoft Power BI will be quite difficult to use, particularly if you are not a power user of Microsoft Excel.
3. Tableau 
Business owners can use Tableau marketing dashboards to consolidate all advertising data in one place and gain actionable insights into their presence on social media, consumer experience, web analytics, and spending. Tableau Marketing Dashboards

In addition to Tableau Prep, Tableau Desktop, Tableau Server and Tableau Online, and Tableau Mobile, Tableau offers a number of other products. Using an attractive user interface, 
Tableau Desktop allows for data exploration and visualization. It also makes use of artificial intelligence-driven statistical modeling, which is done through the use of natural language.

One unique feature of Tableau that has played a significant role in making it everyone's favorite business intelligence application is its simple drag-and-drop functionality. Working with Tableau does not necessitate having scientific knowledge or having extensive coding knowledge.

 It is simple to grasp this tool if you comprehend and learn its UI-based features and functionalities, which include the ability to construct dashboards and evaluate results.
Disadvantages:-
The Tableau visualization software may not be the most expensive on the market, especially when compared to the offerings of business intelligence behemoths like Oracle and IBM. Nonetheless, the license is too expensive for most small to medium-sized businesses, which is one of the significant downsides of Tableau.
4. SAS BUSINESS INTELLIGENCE
Among other things, SAS Business Intelligence is a software solution that provides a wide range of tools and technology for data scientists, text analyzers, data analysts, prediction experts, econometricians, and optimization modelers.
SAS Business Intelligence, which was founded in the 1970s, has a long history in the industry, constantly developing and increasing its product offerings each year. With a Capterra rating of 4.3*. This program has earned a reasonable level of confidence and pleasure from its users.
Features:-
BI solutions and technologies from SAS are divided into five primary categories: visual information discovery and easy insights, dynamic reporting and dashboards, collaborative applications, and mobile applications.

The automated analysis supplemented by machine learning provided by SAS' data exploration is packaged in interactive visualizations that address business queries such as: "Where do my customers originate from?"

Text analytics capabilities: Text analytics capabilities, which allow you to acquire insights from text data such as social media, and location analytics capabilities, which combine data in a geographical context, are both interesting characteristics.
Disadvantages:-
According to the majority of Capterra users, the higher price range and restricted customization choices can be significant considerations in determining whether or not this tool is the best option given the cost of the problem and its features.
5. CLEAR ANALYTICS
Data is consolidated from internal systems, the cloud, accounting, and customer relationship management (CRM), and the data may be dragged and dropped into Microsoft Excel.
It works in conjunction with Microsoft Power BI, and makes use of Power Query and Power Pivot to clean and model various datasets, as well as other tools. Capterra has received a high user rating of 4.5 stars, making it one of the most highly rated tools on our list as a result.
Features:-
Ad hoc reports sent to Power BI: It allows non-technical users to explore data stored in databases through the use of Power BI's drag-and-drop interface and dynamic query designer, which is a key feature of the product.

Connexion with Excel: It integrates seamlessly with Excel, allowing you to establish end users' viewing permissions according to a user or role level and alter formulas with complete freedom, whether you're performing basic or advanced analysis.

Connecting on smart phones: You may leverage Power BI tools such as Power Maps, Pivot, and Desktop, which let you share your insights with others on mobile devices, such as the Apple Watch.
Disadvantages:-
This program is built on Excel, which means that spreadsheets serve as the foundation of their solution, which may not be the most optimal and long-term answer in the long run.
6. SAP BUSINESSOBJECTS
Incorporated by SAP, BusinessObjects is a business intelligence package that allows for complete reporting, analysis, and visualisation of information. There are connectors with Microsoft Office for Excel and PowerPoint that allow you to build live presentations, and they also give hybrid analytics that link to their on-premise and cloud SAP systems.
They are focused on business sectors such as Reputation and customer service, ERP and electronic foundation, HR and employees interaction, electronic production lines, and many others.
To be more precise, SAP is used by more than 170 million people around the world, making it one of the world's largest software suppliers by revenue. On Capterra, the company received a rating of 4.2 stars, proving its long-standing position in the market since 1972, according to the study.
Features:-
It is possible to report and analyze data using ad hoc queries and an advanced business intelligence enterprise reporting system that is designed to drive your company's overall strategy, although this is not recommended.

Self-service, position dashboards: Analytics apps and data visualization are centered on self-service abilities, comparable to other tools, and allow you to create your own position scorecards and programs to develop a survey, for example.

Incorporate cross-enterprise sharing features into your application to make it easier to share your results with other companies and business partners throughout the enterprise.
Disadvantages:-
According to several assessments, extensive analytical functions are rarely viable without the assistance of a trained professional. In addition, the expenses of the various modules are rather substantial, and there are only a limited number of feature updates available.
Conclusion 
Big data is all around us, and it is growing in importance with each passing year. With the use of business intelligence tools and business intelligence (BI), you stand to gain significant benefits: your data analysis will become more unified, solid, agile, and predictable as a result of the numerous capabilities that these tools have to offer.
With this guide, we hoped to assist you in making informed decisions about which business intelligence tools to consider. We hope that our in-depth reviews of each product will encourage you to begin investigating business intelligence tools.