When it comes to new product engineering, there are major approach shifts among the companies. It's not a structured campaign but these facts definitely shape trends in how the manufacturer or company would or should develop new products. These are top five trends in product development you should know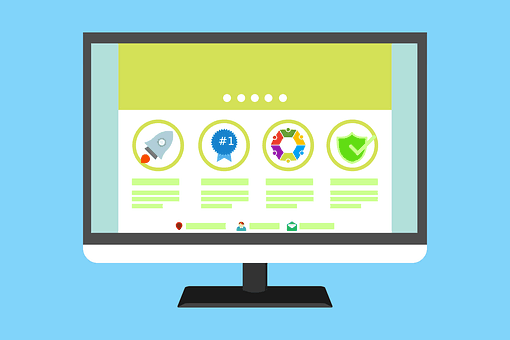 1. Development with Big Data and Data Analysis
The most obvious trend of product development is the use of Big Data to make data-driven decisions. Big Data is where companies collect massive data from multiple sources including ads, mobile apps, social media, CS support, forums, and so forth. Companies would use these data to map the market dynamics, product acceptances, customer behavior. With the help of AI-powered data analysis and machine learning, they can extract valuable insights for product development.
The revolutionary data-based business development offers predictive product development benefits. Today, data analysis provides insightful findings for building a relevant product development that comes with personalization. Data-driven product development allows companies to elaborate on customer experience, customer requests, preferences, patterns, and models to personalize their new products continuously.
The trend has encouraged further advancement in software for product development. Each development strategy would be more relevant and efficient with the employment of Big Data and Data Science. While the implementation is currently costly, it's certainly a progressive product development trend for companies.
2. Digitalization of Development Process: Shared API
The process of industry gathering information has gone through comprehensive digitalization. Companies use web and mobile apps to build their products with advanced software innovation and Internet of Things that extend communications between different devices and platforms in a digital product ecosystem. Today, you can connect your smartphone, smartwatch, and other mobile devices to your TV, Alexa, Siri, and so forth. The growth of this ecosystem brings improvement in user experience and beneficial interactions among different companies.
The digitalization breaks the exclusive boundaries of the industries with the birth of API. Companies are now aware that they can grow their business revenue and valuation with integrated services instead of keeping them exclusive. That shared API has become an integral part of the modern product development process. Even stakeholders are now aware of the importance of sharing service-related intellectual properties with other parties to improve their product and parties.
3. Decentralized Product Development System
There was a time where most big companies adopted strict centralization when it came to product development. Today, the cycle of product development has consequently shifted the system that hosts diverse tasks. This drives companies to outsource most services including developers, marketing, distribution, logistics, customer service, and so forth. For example, you can simply hire a software developer to build a business app and hire another company to handle PR and/or marketing tasks.
Companies employ distributed teams for technical positions by outsourcing experts which is more cost-effective and efficient for product development. With rigid documentation, clear job description, scheduled meetings the companies can synchronize their outsourced product development teams. This way, new companies or startups can obtain experienced sources at lower costs and allow them to grow business more efficiently by focusing on what core tasks on their business operation including marketing, sales, distribution, PR, and so forth.
4. Security-Savvy Approach
The massive growing product development trend includes advanced security especially towards personal data protection. Multiple regulations like PCI DSS, HIPAA, ISO/IEC 27001, and GDPR show the seriousness of data security. This product development trend first struck healthcare and financial but would be immediately effective for all industries. It's because the communication between business and customers, clients or buyers are inevitable. These drive security awareness to many companies today.
When it comes to product development, data leaks have become one the greatest losses. Companies are applying strict security measures to reduce or to eliminate human errors while protecting the sensitive data about the product from hacking attacks. Implementing access control is no longer inevitable to control and protect data circulating through apps.
In the end, a strong security policy is issued by companies to make a secured product development cycle. The policies cover password management, production data access, risk & disaster reduction, and so forth. With a strict implementation, companies are excluding security holes and reducing the potentials of data leaks. Failing to comply with security regulations, companies would consequently risk the licenses and certifications.
5. Embracing Technical Knowledge
Today, it's impossible to make a product successful without technical knowledge on digital products. Whether it's managers, owners, or executive workers should know, to some extent, how the product is developed through the process. They may not have to go in depth in learning programming languages, but there are some computer science basics they should acknowledge. Designers and anyone who hold product management roles should have technical knowledge on how to implement product features.
Companies who produce and sell products that's related to technology should embrace technical knowledge in their management especially for executive levels. CEO and business owners start to hand off these tasks to executive workers with relevant technical backgrounds. This allows companies to have quicker, accurate decisions towards product development. Executive experience on software development, mobile app, and website get a higher valuation following this trend.
While it would be more costly to hire experts but the trend is reasonable for any company to pay as making intuitive digital products for users would no longer be inevitable for some industries.
Verdicts
Those are product development trends hyped and culminating in 2020 that you can actually observe at this very now. There are major changes how companies and users would relate to digital products that also drive changes in the product development process. Team outsourcing and recruiting now strongly emphasizes on technical background with readiness in making quick, executable decisions. Companies employ and take advantage of Big Data, IoT, AI, Data Science, and Machine Learning to streamline their product development process. The trends would be continuously shifting but these current developments give us some insights about where it would go for the next several years.