As more and more people join the massive amounts of people who are working from home, internet privacy has become a major concern. Of course, you want to protect your own information, but as an employee you have a duty to protect the information entrusted to you by your company.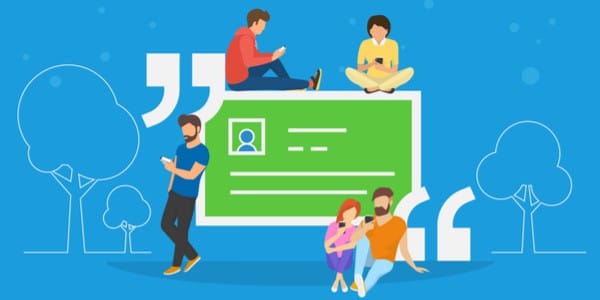 If you are looking for protection when browsing the internet, then you might want to consider investing in a virtual private network (or VPN). There are a ton of options for VPN services right now and each of them offers something slightly different. In this article, we will share a little bit about the top VPN services currently available and why we like them.
Express VPN
Express VPN has a reputation for having the highest speeds on the market in terms of VPN services. In addition to a stellar commitment to user privacy, Express VPN is reliable, has excellent customer service, and is super-fast.
One of the main concerns when using a VPN is that the use of a VPN can frequently slow down user experience. Express VPN has made it their mission to ensure that users only experience the very best speeds and reliability when using their service.
Surfshark VPN
Surfshark is one of the newer services on the market for VPN services, but in the short time since it launched, it has made a big impression. The best thing about Surfshark, many customers agree, is the fact that it offers unlimited connections to its network.
Another unique aspect of Surfshark is the ability to use various modes of security to enhance your user experience. Each of these modes is not legal in every country, so be sure to do your research before using a mode that may be frowned upon.
IP Vanish
One of the most economical choices when it comes to VPN services is IP Vanish. Ringing in at only $5 each month, it is by far one of the cheapest options for VPN protection in today's market. As an added bonus, IP Vanish has one of the higher connection limits allowing up to 10 unique devices to connect to the service at once.
While IP vanish is a great choice for a VPN service that offers a reliable connection at an affordable cost, it is notably slower than some of the other options. Check out this NordVPN review for a comparable option.
PureVPN
PureVPN is yet another great choice for a VPN service. Many people love PureVPN for the ease of use with various streaming services including Netflix and Amazon Prime. PureVPN has a commitment to being accessible on all of the major platforms for streaming services on the internet.
However, you can only connect the limited number of 5 devices at any one time. This is a downfall when compared to some of the other equally reliable services that offer unlimited connections.
Final Thoughts
As technology continues to creep more and more into our daily lives, the need to protect yourself from online predators becomes clearer. There is a lot of sensitive information stored on the websites we visit. In the hands of a criminal, that information could cripple your life as you know it.
Using a VPN service is a fairly wise choice in comparison to giving away valuable personal and financial information over the internet. Making the choice to connect your devices through a reliable VPN service proves to protect you from having your information hacked. With VPN services readily available and affordable, there really is no reason to delay your signing up for a new and reliable service to protect your family and your home today.