In this article, I would be fixing issues of tor browser not working. But before then I just like to reflect on how far we have gone with browsers through the years.
Many years ago when I started using computers, there were very limited browser options. In fact, the only two I recall using were Internet Explorer and Mozilla Firefox. The former has not been fortunate to survive the times and is being replaced with Microsoft's OS browser; Edge. Mozilla Firefox however has evolved a lot over the years.
That said, the market has changed a lot and user preferences have been a huge driving force for this change. Browsers are expected to do a lot more than serve web pages.
In fact, things like security and privacy have taken front sits and are pushing innovations. This has seen many new contenders step into the market and Tor browser is one such contender that has risen along with the ranks very fast.
I would not be doing an in-depth dive into all this browser is, as we have a very comprehensive article on Tor, I will focus on helping you troubleshoot all problems that can lead to your Tor browser not working.
Tor Browser Not Working? A Few reasons why
Before diving into the solutions, it is nice to have a general idea of why you may be faced with this browser issue. Here are the major reasons why your Tor browser may not be working:
Bad internet connection
Internet service provider censorship
Out of sync computer date and time
Multiple instances of the Tor application running
Best Fixes For Tor Browser Not Working
With all the preamble out of the way, let us jump into the fixes you must try when you are faced with a tor browser problem.
1. Restart Your Computer
I am a huge fan of this fix and for good reason. Let me just note that a reboot or restart doesn't just correct problems with the Tor browser not working, but many other simple computer problems.
Here is what happens when you reboot your system:
The computer has an opportunity to unload all its drivers. This means they all get back to the state they were before they had to be in use. This is the equivalent of a human being taken a nap after a hard day's work. Also, the computer also closes all running programs and shuts off the OS.
This makes it a valuable first fix and would correct the Tor problem especially if it was caused by many instances of the program running. Also if your Tor browser problem is caused by an overload of the RAM, a restart is a good way of decoupling out of the excess workload.
Once the computer restart, power your browser to check if the problem is fixed. If not, move on to another fix.
2. Check and Fix your Internet Connection
Since we are talking of a browser, it is only logical to assume that it requires a proper internet connection to work. You would not want to waste time on more technical fixes if it can be repaired with a good internet connection.
Here is how you check your internet connection:
On the lower right part of the taskbar, hover over the internet connection. Doing this would show some details of your internet including your network name and your internet status.
You would be able to see if you have internet access or not.
If you have internet access but your browser is not still working, you may want to try sending a ping request. This way you would be able to tell if the problem is with the browser or just a particular server you are trying to reach. A good place to start is by pinging the Tor servers.
To perform a ping open up your command prompt with admin privileges and type the following code:
ping torproject.org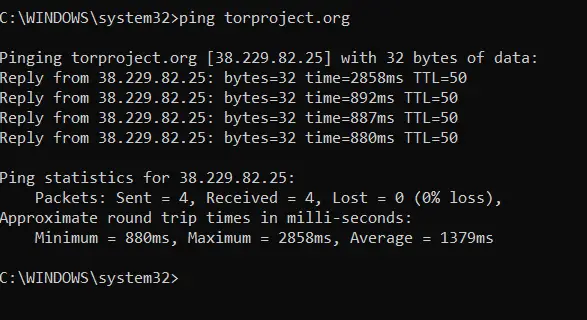 You expect to get replies for packages sent to the server during a ping. If you see replies, then you have no problems with your Tor server but probably with the website, you have been trying to reach.
If the Tor browser not working problem persists, try the next hack.
3. Check and Fix Your Computer Time and Date Settings
When your PC's time and date settings are off, it could affect your browsers. This would not only affect Tor but most likely any other browsers that you use.
Here is how to fix your date and time settings:
Click on the date and time at the bottom rightmost corner of the taskbar. Then select the "Date and time settings" option.
You should toggle on the "set time automatically" switch. Scrolling down you could play around with the time zone settings to find one that works best for you.
Next restart the Tor browser and see if the tor browser not working problem persists. If it does, move ahead to the next fix.
4. Do a Virus Scan
While this may not always be the case, computer viruses are notorious for ruining the user experience. For almost every tach issue, it is one stop not to be skipped.
Windows 10 comes with a great defense mechanism; Windows Defender. This is Windows antivirus and it would be as effective as any other 3rd party software in securing your computer.
The methods for performing virus scans will vary with a vendor, but with Windows Defender here is how you can do a virus scan:
Search for Virus & threat protection in your search menu and open the option it gives.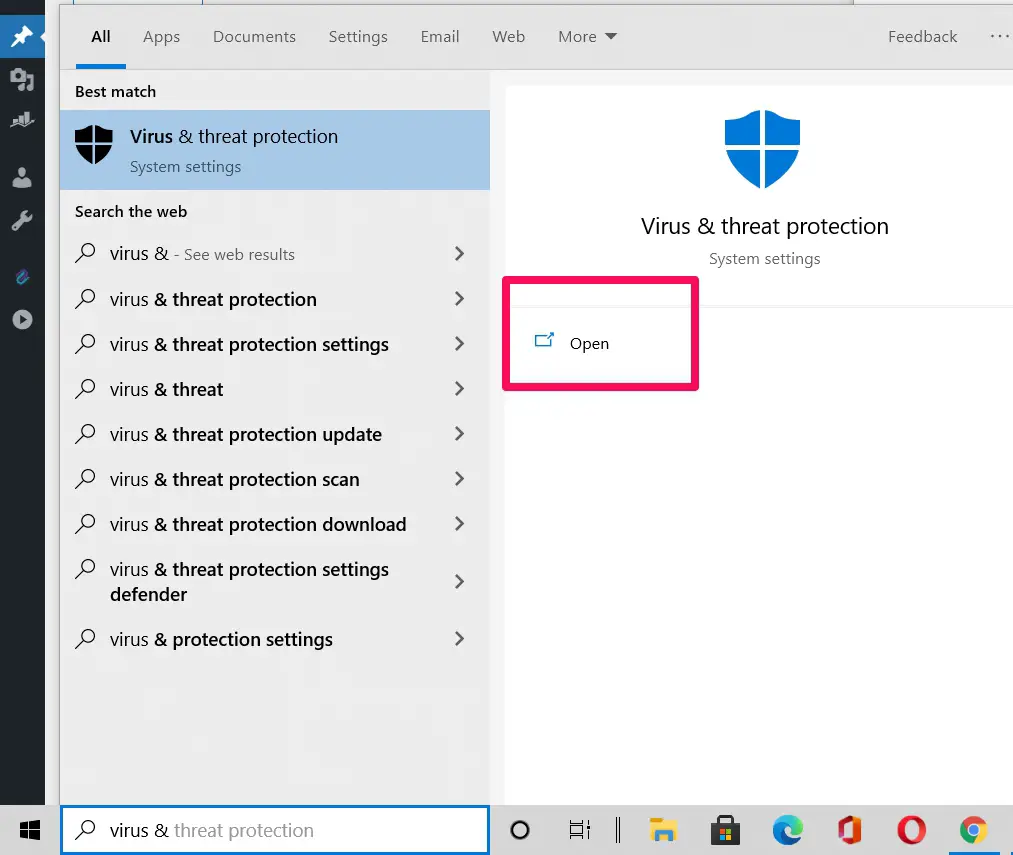 Click on scan options and select from the different options to perform a scan. After which you click the scan now button.
5. Restarting the Windows Explorer
In one of the fixes, I explained how restarting the computer could help fix some issues. The reality is that not every issue requires a total system reboot. Sometimes rebooting Windows explorer does the trick.
To restart Windows Explorer, open up the task manager. You can do this by using the keyboard Hotkeys:
Ctrl+Shift+Esc
Check in the process tab for Windows explorer. Simply right-click on it and select the option to restart.
Double-check if the tor browser not working problem is fixed. If not jump to the next fix.
6. Issue  A New Identity
Tor works in a very distinct way. It will always issue a new IP address different from the one you got from your Internet Service Provider. If there is a problem with the IP address, it may be a reason for the tor browser not working error.
The good news is that you can easily find out what IP was assigned by the tor browser and change it.
Go to the tor project site to see what IP you were assigned. By clicking on the wand on your browser you can get a new IP.
7. Perform a Clean Reinstall
I hope it does not get to this. But it is not impossible that there are bugs with your installation. In this case, you would need to uninstall Tor, get a clean new copy of the executable and reinstall it.
To reinstall tor, download it and follow the same steps you used in installing it initially.
Using Tor Logs
While I have run you through all the fixes that should work, it is important to point you to Tor logs. Logs tell a lot about systems and could often be a good way to find out bugs and issues you may be facing with an application. It is not uncommon to find error messages in the logs. these messages help you narrow down your search for a remedy.
Once you find your log, copy them and paste them on a file, probably a notepad, so that you can go through and analyze the log results.
How to view Tor logs:
Open your browser and click on the hamburger at the top right corner of the browser. Then select the "options" option.
In the search bar, type in Tor and scroll to the bottom. You will have a "view log" button.
Click on the "Copy Tor Log to Clipboard" and paste on a notepad. You could then go through it and figure out what issue the browser is having.
Closing Thoughts
If you are not using Tor, I would suggest you try it out and you may just be shocked how much you have been missing out on. But just like any application we use, it could act up from time to time. In this tutorial, I have worked you through the best steps to troubleshoot issues of tor browser not working.
I have covered as much as I believe should get your browser working again. If none of the fixes work, you may have to enlist the help of your favorite tech guys.
Let me know if you found this helpful and if there are any fixes you think I may have missed, I would love to hear about it in the comments.