A computer-aided facilities management software, or CAFM, is a system that manages large workplaces. According to the IFMA (International Facility Management Association), the concept of facility management combines engineering science, business administration, and architecture. In this article, you'll understand how it works, as well as its importance in industry and business administration.
Defining the Concept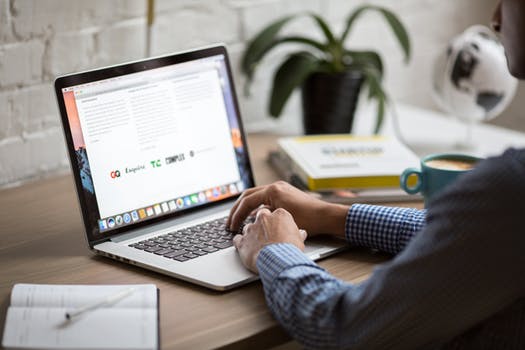 Facility management helps the company save money with maintenance problems. Additionally, it creates a safer and better workplace for everyone. It also helps to reduce a facility's carbon footprint and environmental impact. Specialists point that facility expenses are among the highest costs for companies. Labour costs come in a close second to this expense. 
The evolution of computer technology improved CAFM a great deal. The first software of this kind came in the 1960s. Initially, it worked on mainframe computers that ran space forecasting applications. It started managing other functions during the following decades, as computers got more efficient. By then, it was applied to asset and lease management and building cost tracking, as you can see here. 
CAFM software helps facility managers do their jobs more efficiently. With this software, they can effectively manage the workplace, assets, maintenance, operational services, reservations, and other customer service queries. It also integrates CAD (Computer-aided Design) sketches to allow for better scenario planning, space management, workplace layouts, and technical management. 
This software allows you and your team to visualise information and manage systems effectively and efficiently.  
Using CAFM
As you can see, CAFM has a multitude of daily and long term uses. One of the things CAFM can help with daily is planning meetings and reservation of office spaces. This avoids any confusion or running around trying to find an appropriate place to gather. The software can also help you keep track of where employees are at any given time, meaning you won't have to search the entire office for a signature or question. 
CAFM allows employees to plan and take charge of their workspace, showing which tables are booked in offices with unassigned seating and allowing teams and individuals to create personal schedules with ease. 
Planning an office move or layout for a project is easy with CAD and systems like SpaceIQ. These programs allow you to draw out and design furniture and product layouts. Team members can create and save drafts, send them to other members, and arrange or rearrange seating for meetings instantly. You can even use this software to keep track of furniture and other assets during a move, reducing the risk of losing them. 
CAFM software gives you the means to analyse whether you are using your office space and teams in the best ways possible and how you can change things to increase efficiency. It gives you the ability to track every square meter of your workspace and find out if you could be using any space better. Looking at the same data also tells you whether parts of your office are over-used.
You can see if specific departments or teams are getting overworked and manage the workflow and team members better. You can even integrate sensors to turn off lights and unnecessary appliances outside of working hours, save yourself money and make your business more eco-friendly.
Deploying CAFM software in your business
You can deploy this software in your business in one of three ways:
On-premise
On-premise software will have to be hosted by your computers and hardware. CAFM software will also require IT technicians to maintain and troubleshoot it. Vendors offering this on-premise software often charge a relatively steep once-off fee for each user license. Once that's paid, though, you have the software for life, and you can switch users if needed. 
This software is often easier to customise since the program is under your control. This also means your data isn't being shared with anyone else, though you'll be responsible for keeping the information secure. 
Cloud-based
This software is often cheaper than on-premise software at first, but customising it can become expensive. Regardless, these systems are more accessible for every member of your team.
This means they can access it from their personal device, and there's no need for on-site hardware. Although there's a threat of hacking, the matter of cyber-security falls to the vendor. Many vendors have extensive security plans that cover you almost entirely from any sort of hacking. 
Hybrid
You can also find vendors who offer a hybrid service with information from on-premise software available to your team members via the cloud. This can take different forms depending on the vendor and industry. 
Differences Between CAFM and IWMS
IWMS is short for Integrated Workplace Management System, and it's often confused with CAFM. Although IWMS can be considered a younger brother of CAFM software, both systems are different. The idea was born in 2004 at the Gartner tech research institute to manage the following issues:
Facilities and workspace

Projects

Assets and maintenance

Sustainability and environmental issues
So, IWMS aggregates more functions than CAFM. Moreover, IWMS does so in one integrated software. The main difference is that CAFM employs several platforms for similar tasks. 
Acronym Glossary
To fully understand what CAFM is about, it's crucial to get acquainted with a few acronyms and their function. Some of them are fundamental parts of any CAFM or IWMS, while others are only used in larger projects. Check the main ones below.
PMS – Planned maintenance system
This is a system that helps you identify and address any issues that your CAFM should focus on. It tracks both planned and unplanned maintenance and can track specific tasks. The system can help create a workspace that's more comfortable for everyone. 
CMMS – Computerized Maintenance Management System
This tool focuses on the maintenance of essential equipment in the company. It is software that manages the maintenance schedule and also keeps track of spare parts. It reduces maintenance and replacement costs in the long run and helps smooth management so technicians can do their jobs more effectively. Typically, it works combined with CAFM in an IWOMS (Integrated Work Order Maintenance System). 
BMS – Building Management System
It controls all building systems, such as temperature and fire detection. It works as a module of CAFM or IWMS. 
EMS – Environmental Management System
It helps to reduce any possible environmental impact caused by a facility. It usually works together with BMS as a CAFM module. 
BIM – Building Information Model
Also called Building Information Modelling, this software creates visual representations of the building. It lays down a 3D projection of its functional and physical features. This projection guides any decision about the establishment since its construction. 
Conclusion
Nowadays, it's unthinkable to run any large company without a CAFM or an IMWS and all the systems they encompass. Industrial and business facilities are more complex than ever. So, managing them is crucial for the survival of any company. Those systems improve safety, sustainability, cost-effectiveness and help improve the working environment as a whole.