What Is A Backlink
Among other off-page SEO strategies, link building appears to be the most affordable and efficient way to increase a website's SEO performance. A backlink is a hyperlink that refers to your page and brings you more organic traffic.
Before we get deeper into the benefits of link building and tricks to use them effectively, we need to look into two main types of backlinks.
Dofollow backlinks are the most desired and profitable ones. They are direct signals for search engines to notice your site as the one that contains quality and relevant content and thus to improve your ranking.
Nofollow backlinks have a "rel=nofollow" tag, so search engines ignore such URLs. Those are still hyperlinks that can bring you traffic, but they have almost no SEO value. People often get them as sponsored links.
Why You Need Them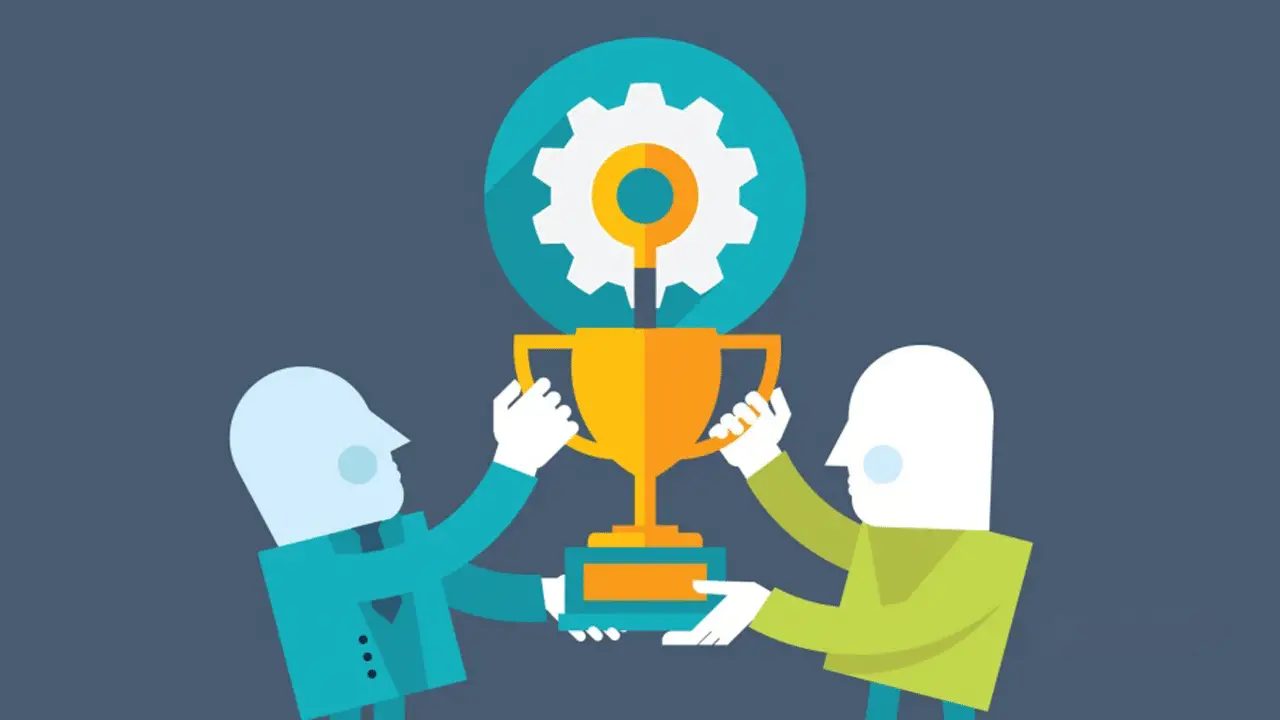 You cannot underestimate the benefits you can get from wise link building. But let us inspire you by covering the most evident things you can achieve by building a good backlink profile.
Improve your rankings. If some reliable websites link to your page, Google or other search engines take your site as a source of valuable information that deserves to get noticed and thus rank your website higher in queries.
Increase referral traffic. It means that people find your brand not by searching in Google but by other pages mentioning your website. This kind of visitors has some benefits over others, as it guarantees that people are interested in your product or service and are most likely to become your customers.
Find a new audience. By getting linked by the pages of a relevant niche, you can easily reach new people who you can possibly attract and convert into leads.
Establish authority and reputation. It goes without saying that people will consider your brand trustworthy if you deserve to be mentioned by other popular sources.
Build profitable relationships. Link building is a wonderful way to connect up with successful partners in your niche. And business is all about fruitful relations, you know it. So do not undervalue this aspect and use this chance to establish a firm base for your further growth.
However, in recent years, SEO experts have discovered that quality is what actually matters. Now, you do not need to cram your posts with dozens of backlinks. It can provoke just the reverse: having an unnatural backlink profile, your page may get banned by Google.
What Makes Quality Backlinks
Backlinks make no sense if they are misused. So, before getting started with your link building journey, you need to learn what impacts backlinks to make them profitable and how you can implement them to their best potential.
Page Relevance
The subject of the linking page should be similar to your niche. The explanation for this requirement is quite apparent. Firstly, it will be much easier to put your product in a context and make it interesting for the audience. Secondly, the audience will be more likely to be interested in your work.
Both page and content relevance matter to search engines while estimating a backlink. They look equally at the page linking to your website and the relevance of the context surrounding your link.
Site Authority
Generally speaking, people prefer to get links from high authority pages, as it equals being noticed by someone of a higher status. It is kind of a sign that your content deserves to be mentioned by such significant domains.
Professional link building agencies have sets of tools to prove if the page is suitable for your link building strategy. Domain Rating is one of such useful metrics. You can use such tools to check a website authority on your own.
Link Placement
Not only the page but also the link itself determines the success of the link building process. It is essential to place the link within the content, surrounded by a context connected to the linked page. It should explain what you will get by clicking the hyperlink.
It is also a good idea to use anchor text to invite the reader to use it. When placed in this way, backlinks look more natural.
Backlink Types
Dofollow backlinks are commonly thought to have more SEO value. However, do not overuse this type of backlinks, as it will make your backlink profile overall unnatural. This will make  Google think that you try to manipulate your links, and you can end up banned.
Thin down your backlink profile with nofollow links. While search engines mostly ignore them, they can also bring traffic, and you will enjoy all the benefits if all other rules are followed.
Webpage Traffic
It is an essential technical detail. If a website has few viewers or is visited irregularly, it makes no sense to request backlinks from this page. After all, backlinks lose their ultimate purpose.
Remember to check the number of site visitors or the blog's readership status when choosing the source of your backlinks.
Ways To Get Quality Backlinks
All these standards of "quality backlinks" sound challenging to implement, but, thankfully, there are a lot of ways in which you can affect your link building process both directly and indirectly.
1. Create High-Value Content
Quality content is a fundamental rule for any SEO movements you undertake. If you write engaging and informative posts, you can even sometimes make no effort in gaining backlinks. Just because people will want to link to you anyway.
So, while it is more about on-page SEO, it also matters for backlinks. Go visual, keep it classy, but also provide your readers with solutions, and it will be an excellent basis for any other further work.
2. Write Guest Posts
Guest blogging is still useful as a strategy for link building. Writing a guest blog can fulfill most of the main requirements for quality backlinking on your own. On the other hand, it is also profitable for website hosts, as they are always interested in new quality content, so they are likely to accept your guest posts gladly.
3. Do Not Hesitate To Ask For Help
It may not be easy to follow all the requirements for quality link building. In this case, you can always find experts who will help you with this task. For instance, you can reach https://adsy.com/high-quality-links and do not get your head wrapped around all the nuances. Using such link building services, you are guaranteed to get results, as all SEO specialists are aware of main backlink principles and follow them in their work.
4. Keep Track Of Your Competitors
It may also become useful to learn the backlinks of your niche's competitors. In this way, you can find more opportunities to broaden your personal link building horizons. In general, competitor analysis is useful to understand what you lack and what you need to surpass them.
It is another little technical tip to automate your link building process. You can make backlink self-sustained by creating HTML ready snippets to allow other publishers to easily link to you by copying and pasting it on their pages. Another option would be to use tools that insert a link to your website when someone copies content from your resource.
There are many other link building techniques. Whatever you choose, remember that every step you take is a sort of advancement. Every effort you make will be rewarded in the future, and you will find your place in the sun, with your business prospering and flourishing.