CCleaner has a great tool that can tell you how much space each file is using up on your hard drive. Although you can do this with other programs, having this tool at your fingertips while using CCleaner's other junk-removing elements is extremely handy. And it is also very quick at scanning your hard drive.
What is taking up space on my hard drive Windows 10?
1.Click Tools, then Disk Analyzer. Select the drive you want to analyze and tick any categories that you want to view separately. The first time you carry out this procedure, you may as well tick them all. Click the Analyze button.
2.The box at the top shows the categories selected in Step 1. Click a category's arrow to show the types of files included, listed in order of space used. You can see the number of files, the percentage of your hard drive they take up and the number of MBs used.
3.The box at the bottom shows a list of all the files found in your selection, with the largest at the top. This will help you locate the worst space hogs. Selecting a file type changes the pie chart to show how much of the category's total space is taken up by that type of file.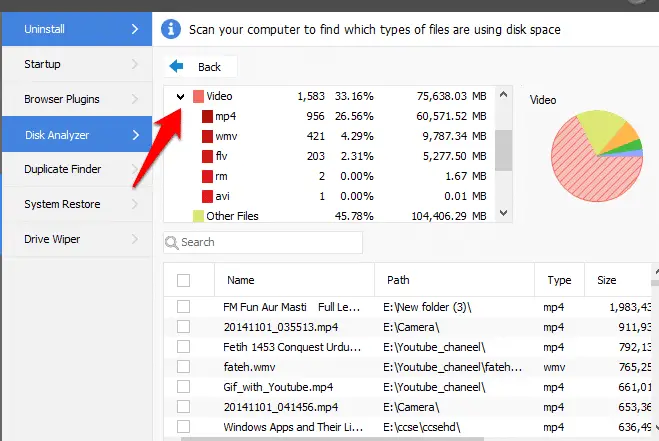 4.Tick the boxes to select individual files or highlight one (use Shift+Ctrl to choose more than one) and right-click for more options. Select the files you don't want, then right-click to 'Delete Selected Files'. This is a permanent delete so no copy is saved to the Recycle Bin.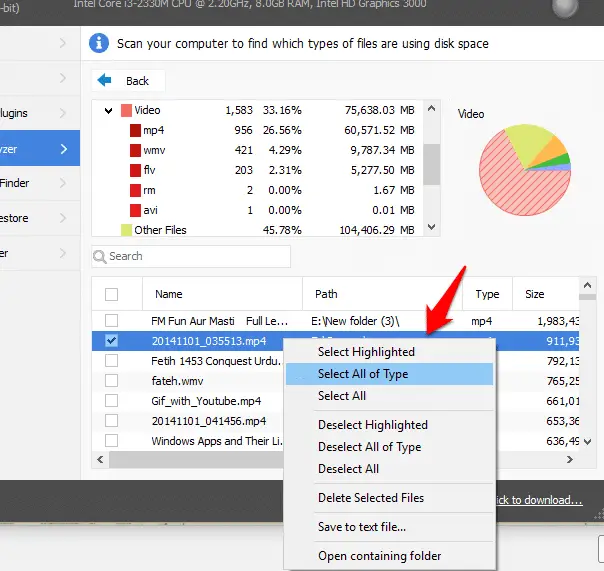 5. If you'd rather deal with the files in Explorer, right-click and choose 'Open containing folder'. You can also choose to save the list as a text file, though it's easier to view as a spreadsheet. To separate the elements into the spreadsheet's columns, import it as 'tab delimited'.
6.Use the search box to filter your results further. You can use wildcards, as you would in Windows searches, to refine your results, but you can only search for the names of files. To make it easier to find files from their path or size, click the relevant heading to reorder them.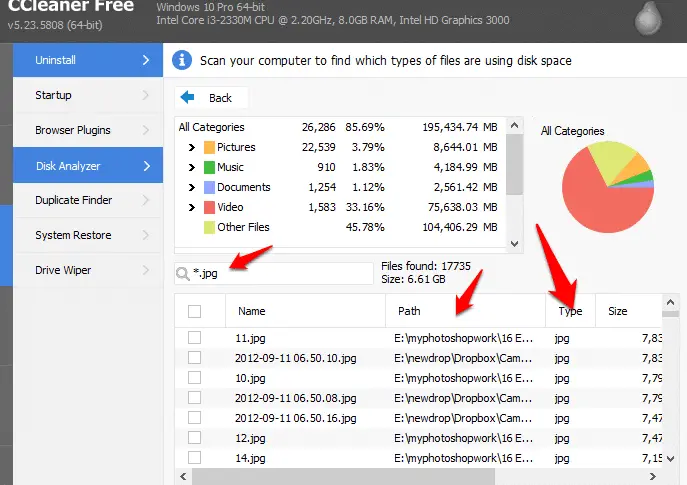 You may also like to read these articles,
Quad9 DNS: Internet Security and Privacy in a Few Easy Steps
How to Stop websites recording your keystrokes
How to Stop websites recording your keystrokes
Hope my article "What is taking up space on my hard drive Windows 10?" helps you to find out What is taking up space on my hard drive Windows 10? If you have any query, feel free to comment.