If you have a business in 2020, then it is vital for you to have a website. Virtually every company or money-making entity needs one, and you have to make sure that yours is as attractive and functional as possible for your clients and potential clients.
According to the Win the Customer data the 86% U.S. adult internet users would pay more for a better customer experience that is achieved with the right design.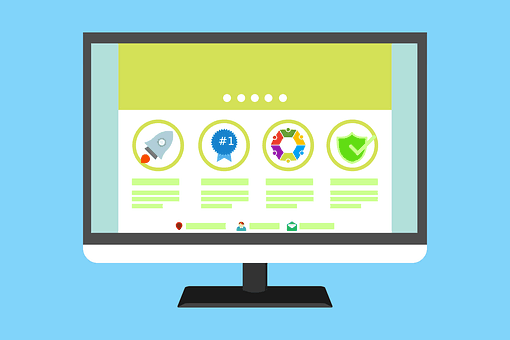 Keeping that in mind, a website redesign is something necessary to engage in if you're looking for your business growth.
Any website redesign proposal might include the changing of the tone, theme, visual content, and other elements of your site. But in detail, it should consist of redesign purposes, UX deliverables used for that, and summing up of results.
The idea is that those who visit your site will have the best possible experience and do whatever it is you're hoping they will do. What you're looking for are conversions. That could mean buying something from you, signing up for a mailing list, following you on social media, or something else. Whatever your goal is, we'll talk about what problems website redesign can solve and why every business should care about that.
Why Would You Need to Redesign Your Website?
There are lots of website redesign examples, even among popular national or multinational brands. Here are some of the most common reasons you might endeavor to makeover your site.
You're Not Getting the Desired Results: It could be that your site is attracting traffic, but not as much as you would like. It's also possible that some of your secondary pages are the ones that are bringing in more traffic than your landing page. You might be generating leads, but not as fast as you would prefer. If any of these are true, then a redesign is going to be necessary.

Your Goals Have Changed: When you change your marketing strategy, your website should reflect that. For instance, let's say that your blog used to be a completely non-profit project. Now, though, you're planning to use it to sell e-books and courses. Your website should be restructured to reflect your new goals.

You Want to Highlight New Content: You might have reached a point where the message you are trying to deliver is different than what it once was. That probably means you will have to change what content you have. You might add new content while getting rid of some of the old blogs, articles, product pages, etc. that no longer serve your purpose.
What problems website redesign helps to solve
Beat Competitors and Stand out from the crowd
There are many things to consider when redesigning a website. Your site may not be working at peak efficiency for multiple reasons. There are several factors of your current website that you should consider and the first one is competition.
If you see that your competitors' website designs are updated according to the newest design trends, you for sure should plan your website redesign too. Because in a highly competitive niche your potential customers will not even visit your website further if they see that its design is outdated. As according to the above-mentioned study 89% of users switched to a competitor because of bad user experience they have on the first website
The best website refresh project plan is one that concentrates on creating more informative and easy-to-navigate pages that your competitors have.
You can make the website more visually aligned with your brand. You can improve navigation to average more pages per visit. You can also add graphics and visual elements where it's appropriate to do so. A website redesign project plan that is meticulous and thorough is the best way to go.
The other thing that you can do is to analyze the sites of your competitors. Scrutinize their landing pages, product pages, blogs, and even their contact information. The idea is not to steal their ideas, but rather to see what they're doing well, and then do it better. You should also try to identify weaknesses in their sites so that you don't make the same mistakes that they are.
Strive for Conversions
Conversion should be your goal for every individual who visits your site.
According to a Forrester study, a well-done UX design might raise your conversion rate up to 400%. That says that investment in UX improvements is really worth it.
To that end, you should have user personas and user flows that are well researched and accurate. Think about your target audience and what will attract them and how they use your website and how to make it more easy-to-use. Every aspect of your site should be geared toward making a sale, getting contact information from your visitor, or whatever goal will help your business most. Thus, discover, whether there are anything annoying or distracting visitors from making that main action on the web resource.
Make Sure Your Usability is Excellent
Usability is the term that applies to the ease with which visitors move around on your site and interact with the various elements they find there. If you can get someone to spend two minutes on your site, rather than just ten seconds, then they are much more likely to convert.
You can do things like optimizing your website speed if you know that you're going to get more traffic due to an aggressive Black Friday promotion. You'll want to boost your accessibility compliance rate to at least 90%. You can get your team to create responsive versions of the website for multiple different screen sizes, depending on whether your visitors might be using a tablet, smartphone, laptop, or desktop. You can also detect your usability bottlenecks and take steps so that they become less of an issue.
Improve Your Content
Regardless of what it is that you are selling, there are a few universalities that should help the process along. You should be creating in-depth blog posts interesting and helpful for your users. That way, you'll encourage an active, lively conversation amongst your visitors.
But if your blog posts or other content are not designed well and optimized for mobile that can break all your efforts. As under the ImpactBnd study under 79% of users will leave the web resource for another site if the content isn't optimized. Therefore, you need to develop an impactful design not only for the home page or product pages but for your content pages too.
You can also raise your Flesch-Kincaid readability. This is a rubric through which you can determine how easy or difficult it is for the average visitor to read the content on your website. You want the content on your site to match the thematic tone you're trying to achieve for your products. In other words, if you're selling children's toys, you don't want content on your site that sounds like an academic doctoral thesis.
Design Elements for Search Engine Optimization
SEO determines how quickly and easily your customers will be able to locate your website. If your website is full of graphics without the appropriate accompanying text, this makes for poor SEO. Efficiently used HTML tags are necessary. You need relevant keywords as well. If you have neglected any of these features, then Google and other search engines will not reward you with prominent rankings, and not enough people will discover your site.
Here is a list just of the most common problems that you can solve with a website redesign. Regardless of this process takes time and costs, these are really profitable investments for your business that can result in high ROI. But keep in mind that design improvement is a continuous process and having made one-time redesign, study again whether it is perfect, run A/B design tests then your users will love it for sure.