Working in WordPress gives you many possibilities and empowers with various functions in order to make your website top-notch.  
Around 20% of self-hosted websites use WordPress. That's a great percentage of people who trust this platform and make a profit of it. If you are a blogger, seller, online business owner, feel free to join the world of WordPress!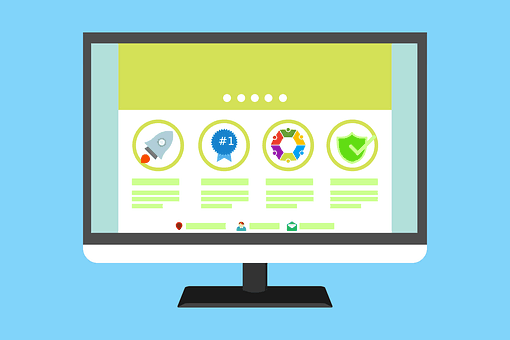 Before joining web designing our family, read our small guide with 10 top tips you should have in mind while creating your own site. Let's go!
Choose the Right Hosting
Basically, you can't go live on the internet without hosting (There are several specific hosting plans that can give your site enough sources to meet the traffic needs and run your website easier and better. Remember to make solid research and pick a reliable host. Siteground Review clearly shows they are a trustworthy company with good service. Get yourself a host with big credibility.
Put Safety First
Security of your website should definitely be your top priority. Regular updates are one thing but there are also other ways to keep your site airtight. You should definitely make backups, so if there is anything wrong, you stay secure. Good hosting companies usually provide it. Another good thing to consider is installing Security Plugin. 
Pick a Unique Theme
Picking the catchy theme can become an overwhelming job considering how many templates WordPress has. However, it is essential to choose a good-quality motive that fits well with your website type and meets your customers' needs. Don't rush yourself. The look of your site is one of the key factors for attracting people.  
Theme Preview
Your theme is a fundament for your website design. After choosing the one you find good it's always a good idea to give it a try. That's why we highly recommend you use demos of the theme. Viewing the theme before making a final decision allows you to look at your site from the user's experience and helps to come up with some essential insights before installing it. 
SEO Plugin 
An SEO plugin is a really helpful tool that can make an analyze all your posts, pages or products and enriches you with the advice on how to rank your content higher in the search engine search. SEO strategy is essential in order to get traffic.
Content is the KEY(word)
If you wanna get much with organic traffic, make sure to write good, SEO-friendly content. Its all connected to SEO plugin we mentioned before because it grades your performance for the chosen keywords across the site. Keywords, however, demand a bit more of the holistic approach that's why you should be focused on providing good quality content for your readers. 
Google Analytics
You need to track your goals in order to succeed. Goodly Analytics is an important tool which tracks the performance on your website and analysis all the data in order to give you specific insights on how the customers interact with your site.
Compress your images
Optimizing and compressing your images speeds up your website. By compressing your photos and videos you not only save the storage space but also improve website usage. Fast-running site is the key for the customer experience and helps you distinguish from the competitors.
Stay up to Date
This information will for sure make you relief that WordPress makes regular updates itself. In spite of all, you should check your dashboard from time to time. It provides you with specific information about themes, plugins or different versions of WordPress. All you need to do then is to press the "update now" button. It can't be easier!
Create Clean Permalinks
When it comes to creating permalinks, make sure it stays simple. A clean, not long link is much better for users'eye than any complicated ones which definitely does not inspire trust. Keep it in mind and create user-friendly access to your website.
The Bottom Line
I hope you will find the tips useful and working on WordPress will be a pleasure to you. The platform is constantly developing, updating and changing in order to provide you with the best experience while website designing.