With brands moving rapidly towards a new dawn of digital transformation, video-driven marketing campaigns in 2021 are expected to trump every other form of promotion. Besides, despite the insistence towards live streaming and another video-centric medium, optimized and curated content pieces are expected to be potential market movers in 2021 and even beyond. Then again, with customers expecting brands to put their best foot forward, the emphasis will be on high-quality 4K videos.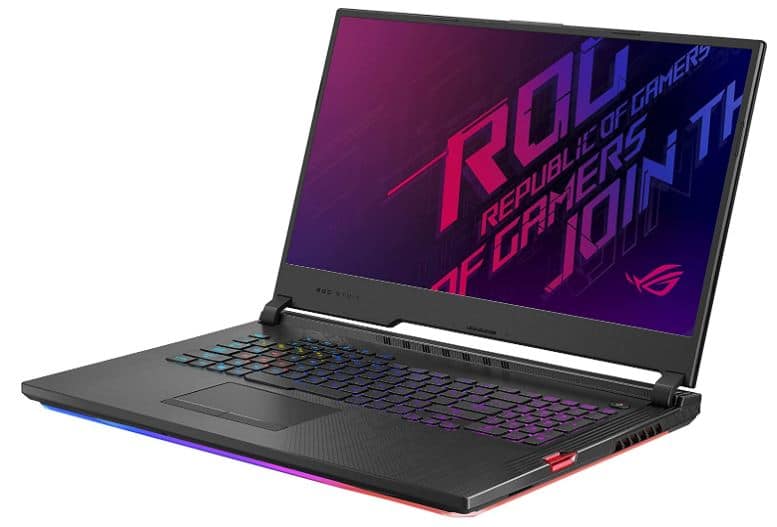 Designing promotional campaigns with 4K videos at the helm can be a cost-intensive affair. However, brands that are willing to invest in the same can expect an exceptional rise in the bottom-line.
Nevertheless, planning a gig that involves 4K video processing and editing requires top-notch laptops. While we would still recommend a desktop if 4K video editing is what keeps food on your table, an ultra-powerful laptop is probably the most relevant choice of gadget, in the post-pandemic era.
From a technical perspective, 4K video editing is arguably the most demanding computing activity for a laptop to process. Functions like transcoding, frame-by-frame processing, color grading, and disk caching for 4K videos are at least four times more demanding when compared to RAW HD snippets.
Therefore, investing in a top-of-the-line laptop, specifically, the one with a powerful processor, GPU, and a sizable chunk of RAM, is what bodes well for a professional video editor.
Things to Look for in a Good 4K Video Editing Laptop
Let's not beat around the bush and enlist the laptop components that you should emphasize on if 4K video editing is a priority!
To start with, it is necessary to get a 9th or 10th generation mobile SoC that has at least 6 cores for the video editing processes to rely on. A powerful GPU, preferably an RTX 20-series mobile is what you should aim for followed by at least 16GB RAM and 1TB storage space. Besides, if 4K rendering is one of the requirements, try getting a 4K display, precisely for optimizing the visual experiences.
Keeping each of these factors in mind, we have put together a list of 3 top-notch notebooks that are powerful and priced at a premium:
 1. Asus ZenBook Pro Duo
A good video editing laptop isn't only about the power it shelters within but also about the nifty little productivity perks that come along. This is where the ZenBook Pro Duo comes into the mix as one of the best 4K video editing options in the market. Led by the i7-9750H chipset and the resourceful RTX 2060, this gadget is more than equipped when it comes to making the best use of the NVIDIA-powered GPU-accelerated functionalities.
Besides, this is one of the few premium gadgets in the market to offer a 1TB worth of solid-state storage space, considering the massive size of the 4K videos. The 16GB RAM is also a reliable inclusion but works faster on the more powerful variant of the ZenBook Pro Duo.
Regardless, it is the dual-screen setup that makes it one of the more resourceful laptops in the market. Firstly, the 15.6-inch 4K screen is a showstopper, and secondly, the 14-inch UHD screen or rather the ScreenPad Plus is what takes productivity to a whole new level. Overall, a professional needs to look no further upon purchasing this gadget.
Hits
2 4K screens
RTX 2060 GPU
Innovative design
Misses
Not the best battery life
2. Apple MacBook Pro 16
For MacBook lovers, the new MacBook Pro 16 is worth considering for 4K video indulgences. When it comes to the best set of features that support video editing, you can always rely on the 9th Gen Intel Core H-series CPU, 16GB RAM, and the Radeon Pro GPU, which is strictly workstation-grade and best known for the highest possible levels of rendering and transcoding.
However, the 16-inch IPS screen is the 4K but you can always cast or mirror 4K edits onto the television using a streaming device and its several unlocked properties. Therefore, a MacBook Pro and a compatible streaming device, preferably the Apple TV 4+ or the Amazon Fire Stick, are the only requirements for a full-fledged 4K video editing and rendering setup.
Then again, if you want to explore the unlocked properties of streaming devices, a great example can be found at FireStickTricks.com that is relevant to jail-breaking or rooting the same. Not just that, the MacBook Pro has the best set of connectivity schemes to support the wireless compatibility of the relevant streamer.
Pros
High-end GPU
Excellent battery life
Fast 512GB SSD
Cons
3. Alienware M15
Premium laptop lovers and video editing corporate honchos can blindly trust the Alienware M15. This gadget is best known for the 10th gen Hexa-core processor that scales beyond any competition when processing speeds are concerned. However, we were more than impressed with the RTX 2070 GPU, which comes clubbed with 8GB of video RAM.
The CPU-GPU combo associated with the Alienware is probably the fastest in the market and ensures that every 4K video editing process is easy to initiate. Besides, the 16GB, ultrafast RAM furthers the processing capabilities of this powerful notebook. Furthermore, this creator ready machine exhibits a fantastic, video-ready display with a maximum refresh rate of 60Hz. Lastly, the Cryo-cooling technology allows the professional editors to keep working for longer hours, without having to worry about the throttling issues.
Pros
10th gen mobile SoC
Excellent thermal design
Creator ready premise
Cons
Bottom-Line
Each of these three innovative gadgets can be considered a potent 4K video editing resource. However, the processing capabilities of the same ensure that the mentioned gadgets can also be used for android app development, advanced graphics designing, and high-end composting processes involving DaVinci Resolve, and other demanding applications.